Analysis with no limitation
Welcome to Tweet Binder. If you need to analyze campaigns or events on Twitter, you are at the right place. Our tool offers many Twitter services and it is specialized in the creation of Twitter Impact reports that will give you all the information about any hashtag, term or account. We have been working for many years in order to offer the best Twitter analytics service to our clients. Little by little, we are getting it. Our tool has no limits if we talk about the period of analysis.
We can analyze anything from the first day of Twitter and keep it dateless in real time. With the aim of covering all your needs, we have different types of Twitter reports. The historical reports, the last 30 days reports and the real time collections. In addition, we provide reports of the last 7 days up to 20,000 tweets.. If you need a point-in-time analysis, you can purchase them individually. Purchasing Twitter data is easy with Tweet Binder.
Different types of Tweet Binder reports
The time until you get your report and the process vary depending on the type of report you purchase. As you may already know after visiting our website (if you haven't visited yet you are still on time to do it 😛 ) we offer different types of reports. We have already explained the types of  Twitter reports in this post so we are getting down to business. So, how does each type of report work?
Advanced report: you, as a user, are the one who introduces the term in the search box and the report generates automatically.
Live report: we are the ones to start it, to stop it and to send you the email containing the report and the Twitter stats once the streaming has been stopped.
30 days report and historical report: it's also us who are in charge of creating them. Once they are done we send them to your email account. You will get your report ASAP, but it can take a while for them to be finished. That will depend on the amount of activity of the search requested.
We are also in charge of creating the Instagram reports in addition to the Twitter stats. So it happens the same as with the special Twitter reports. Once our team finishes them, they will send them to you in a short period of time. But we have dedicated an entire post to explain how Instagram reports work.
7-day Twitter Impact reports
The main thing is that they are ideal for quick analysis. Exportation to Excel is also included. Furthermore, this Excel export can also be used as a Twitter follower tracker. We say this because your will get a complete list of users with their number of followers. By running several reports you will be able to compare each Excel document. 7-day Twitter impact reports may seem simple but you can also run the report using the Twitter advanced search. If you use the advanced commands, you will be able to tweak the search and as a result, the report. How? Let's discover how to create a 7-day Twitter impact report if you are a PRO user.
It is super easy because our Twitter hashtag tracker is very intuitive. In addition, we will guide you through all the steps so you can get what you need. First of all, you have to be logged in Tweet Binder. Searches are now much faster and you can analyze Twitter campaigns directly from the top search box. If you need a simple report (you need to analyze campaigns with one hashtag during last week), you only have to type your hashtag and create the report. Our reports are very complete, they include simple metrics such as the tweetreach and more than eight user rankings.
But if, on the contrary, you want to adjust your search, you have to display the tab. Now you have a world of possibilities. You can choose which terms you want to analyze or combine several of them. In addition, you can select other parameters such as the date to analyze (within the last week), the language or the required terms or to avoid. Anything can be analyzed with Tweet Binder, even the tweets sent by some top Twitter accounts. Or you can search the most retweeted tweets.
Other metrics included in our reports are the ones related with the economic value of an account or hashtag. With our reports, you will be able to know how much a Twitter account is worth. You will even be able to know how much a hashtag is worth. This is a revolutionary metric that changes the way we look at Twitter metrics and stats. Twitter monitoring has no limits!
Tweet Binder PRO Twitter impact reports
Additionally to those free reports, Tweet Binder includes PRO Twitter impact reports. Meaning that although you can create a free report to analyze recent tweets, there are more options. In fact, there are PRO Twitter reports to analyze: real time tweets (great for Twitter chats), historical data or custom reports containing both analytics. This last option is heavily demanded to monitor Twitter trending hashtags.
These Twitter impact reports include a unique feature: the Twitter sentiment analysis. It also includes up to 14 users rankings, Twitter impressions, related hashtags and wha's also unique: the option to classify tweets into binders. As you can read, the access to Twitter dataset is complete. So is the information the report provides.
First steps after purchasing a Tweet Binder report
Once you have purchased a Tweet Binder report you will receive a confirmation email in your inbox. There you will get our sincere appreciation for your purchase and some information. This information has to do with your username, the date you have bought the report, your email account and the session code. Getting your session code (which is a group of numbers that identify your report) will help you to easily find your Tweet Binder report with all the Twitter stats.
What Twitter stats will I find inside my report?
The first thing you will find at your report are the advanced Twitter stats. This means that you will see all the details. We have already written a general post about the advanced stats. And a more specific one for all those who want to know more about the Twitter stats. But just to remember; the first thing we will see is the general number of tweets. And on the right the amount of each type of tweets. You will also see some users rankings, a gallery of images and many other metrics. It is also possible to get an Excel file that includes all the information and allows you to manage it as needed.
You will also find the basic stats. They summarize the advanced stats in a very visual way. You will get the number of tweets, the number of contributors and the potential impressions. Also the gallery and two user rankings. These basic Twitter stats are perfect to share in your social media profiles, for example. This way you can (as a company/brand) show your potential clients how your hashtag has worked. But without sharing all the information. It is really much more useful than it seems to be!
It's not all about statistics… Manage the information freely!
The third place goes to the Classify panel! This part is too long to explain, that is why we have dedicated a complete post to talk about this topic. Nevertheless, this section gives us the chance to organize the information. We can create binders (folders) where we can group all the content and do whatever we want. We can delete tweets, organize them, group them together… Definitely, this part of the Tweet Binder reports allows us to make the most out of the data.
You will also see a section called Settings. Here is where we can add some new rules to our search. What does this mean? This means that we can make our search even more concrete. To do this we can add some related terms (more hashtags related to the main one, for example), keywords that must appear on tweets or tweets that don't contain a specific word instead. We can also filter them by date or based on words.
There is another section called Events. This one allows us to use the information in a very dynamic way. There will appear all the tweets collected in your Tweet Binder report. You can project it on a screen and use the content in presentations or events. With no doubt this is a great way to take advantage of the resources within a report. If you want to learn more about events and moderation don't forget to read our posts.
If you want you can find out by yourself all the benefits of a Tweet Binder report. They are certainly much more than Twitter stats and metrics. Learn with us how to take advantage of them and make your effort worth it much more.
Analyze campaigns with us!
There is no better way to analyze your Twitter campaign. If you have created a daily or weekly campaign, the 7-day reports are perfect. In case you want an individual report, the process is the same. Furthermore, Tweet Binder can be used as a great alternative to Topsy because it will also give you the count of tweets in your hashtags.
You have to fill in the information and click on "Buy report". The tool will generate it directly and you will be able to consult it under your user. This way, you can have the Twitter statistics of something in particular. All of our reports (whatever the type they are) have the same structure and statistics.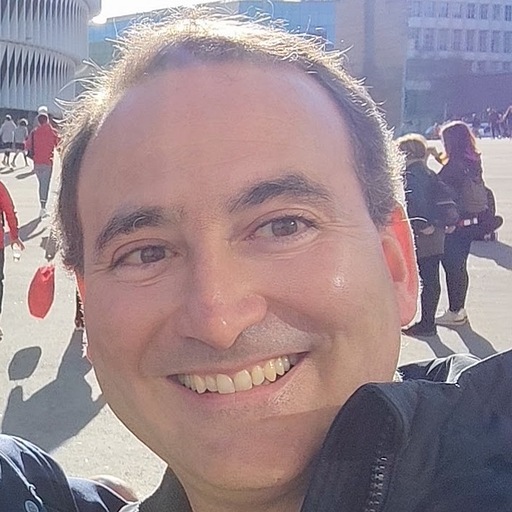 Javier is the founder and CEO at TweetBinder. With more than 10 years of experience in Twitter Analytics space, he is on the mission to build best-in-class Twitter marketing tools helping X community to thrive.