This post is also available in: Español (Spanish)
Create social media walls for any type of event and summit
Every event has a hashtag or a reference they use on social media to get more exposure and to put a name for themselves out there. Nowadays, events concentrate on social media more and more because it's known that all of their attendees will probably all be social media users. Just think about it, it is inconceivable to picture a summit with an attendee not looking at their phones. And that is where Tweet Binder for events jumps in. Displaying Social content at an event is key to make the audience feel they are an essential part of it. And that's where social media walls come into play.
What Is A Social Media Wall?
Picture yourself walking inside an event. You attention is immediately taken and grabbed by a big screen at the venue. You notice that all people are circling the screen and everyone's looking at it, so you take a step closer to find out what's happening. You're surprised to see that the screen shows a social media feed where a certain hashtag keeps appearing and reappearing every time.
Every minute there's a new post by a new person and a new profile, and they're all using the same hashtag. That hashtag is probably and certainly related to the event, and it's why people are circling the screen. People are holding their phones, writing posts and using that hashtag to get a chance to appear in that big screen.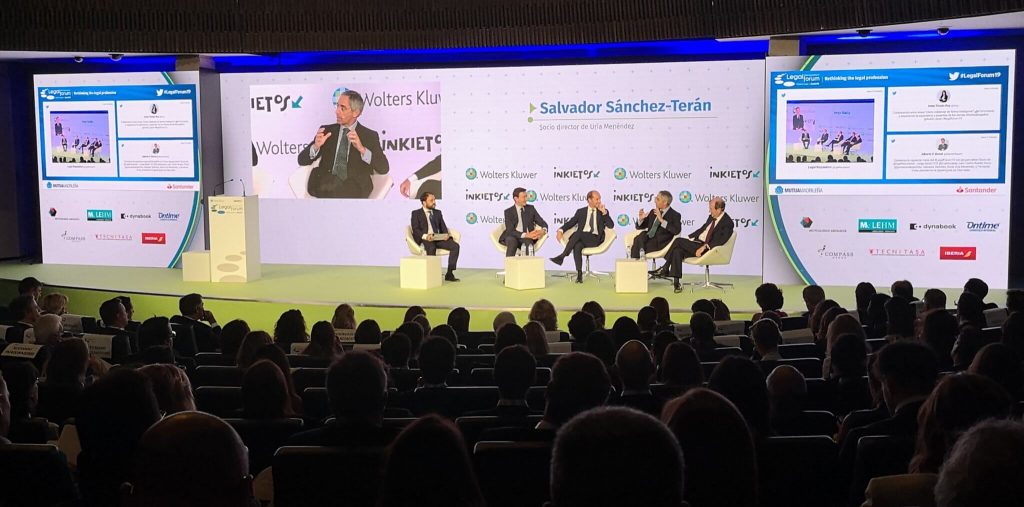 What is that screen called? Well, that is a social media wall for events.
Why install a Social Media wall at an event?
Social media walls are very important for events. They make your audience feel that they matter, and they feel more engaged especially when they see that their post appears in the social media wall. Tweet walls or Instagram walls are fun and engaging. They are a very important marketing move for anyone out there who wants to make their event shine and pop up.
So, here are five reasons why you should install a social media wall at your event:
Real-time Social Media analytics
Using a social media wall will help you to analyze your hashtag in real-time and how it's evolving throughout the event. Creating a hashtag is only the first step. What is important is that it should be easy to user so that people can interact with it. With the real-time social analytics you will see if it is getting success. That's why you need to keep an open eye on how everything's going on with your social media.
Know your audience
A social media wall will help you to get to know your audience very easily. How? Because those who will be appearing on the screen are the ones who are more interested and have the tendency to be loyal. Those are the kind of people you need to target and need to have for your brand's success. Start analyzing those people, their psychographics and demographics, and create a set of data that will help you get access to people that are like them.
Engage with the audience
What's great about the social media wall is that it makes everyone feel wanted, needed, and it makes them feel engaged. Engaging with your audience doesn't always have to mean that you need to answer their messages and comments, sometimes a social media wall can do just the trick. For them to see their posts on that screen means that they matter for the event, and that will help them feel valuable and important. And that's what you should be looking for in a social media wall.
Extend the lifetime value of your event
Your event shouldn't only be successful in the few hours when it's hosted, it should actually last more and survive more. And that's how social media walls help. A social media wall will help in making a hashtag more popular and will encourage people to post more about the event for a chance to appear on the wall. More posts and more hashtags about the event mean more people will know about what you're doing which means your event will be the talk of the hour, day, or even week.
Opportunity to learn about the event
Not only is the social media wall great for engaging with the audience, but it's great for exposure too. People who don't know about your event can check the hashtag that's been used and will be able to get a clear idea about your event just because a friend of theirs attended it and published a post. Even people who are at the event but still don't have the full picture can get a clear idea of what's going on by checking the social media wall for information. They can see people's posts and can find one that is actually informative.
Twitter Social Media walls
People like to say that Twitter is dead. However, the truth is that it is more alive than ever. There is no other place where people can go and express their opinion and find someone on the opposite side of the world to prove them wrong. The same goes for events as well. Events find more success in Twitter and Instagram than any other social media platform which is why they're both important.
Twitter is the perfect place to comment on and event and say how the summit is going. Can you imagine having a way of displaying all that content? Well, that is what Social Media Walls are for. They are very easy to implement and their content can be moderated. Let's look deeper into the Social Media walls features.
Customizable design
Each event has its own image. Social Media walls can be adapted to any kind of event.
Not all events will have the same social media wall design, isn't that right? That's why you can customize your social media wall the way you like to make it look the way you want. You can use a design that reflects your event and that speaks loudly and clearly about what you do.
Social media walls are meant to express the uniqueness of your business and event, so, make sure to express that very well.
Content curation
The content of every social medial wall can be moderated. This means that anything that you don't want to display on the Social Media Wall won't be displayed.
You don't have to let anything that you don't like to appear on your social media wall. You can moderate it in real-time so you can only let the content that is relevant and that shows the event in the best image to show up. You can't let any negative comment or review slip up in the social media wall or else it can affect what other attendees think.
So, make sure everything that appears paints your event in the best way possible, this way you can let other attendees feel the same way about it as well.
Real-time content
The displayed content is analyzed in real-time. Since social media walls let content appear in real-time, this means that you can analyze how your event is evolving in real-time as well. If a lot of people start posting negative opinions about your event at the same time this means that something went wrong and that you need to find it fast. That's how you'll be able to get over any incident that can paint your event in a negative image.
Quick development
Social media walls help your event get more exposure really quickly because of how much people will be posting about it so they can appear on the screen. That's why events that use social media walls are more popular than events that don't use it and are not familiar with it.
Easy implementation
It's quite easy to implement a social media wall. You just need to open a URL in a browser. The implementation is so easy that these social media walls can even be installed on the streets.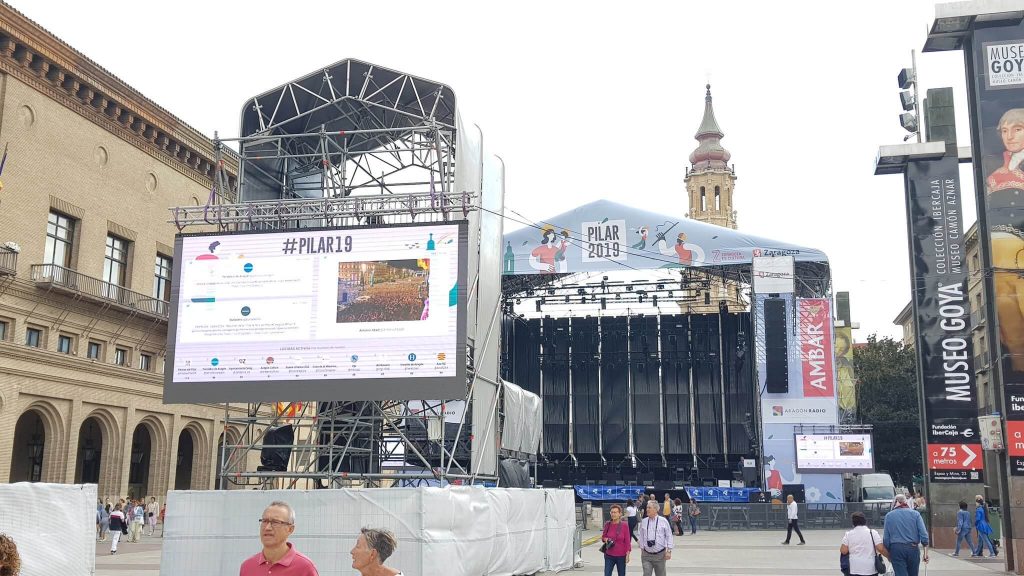 Instagram Social Media Walls
Instagram walls are also very useful at events. Actually, their content can be mixed with Twitter content. These types of walls are more visual. Meaning that they mainly display pictures. For example, they can be installed at a concert or at a football match. People like to see their pictures on the big screen, so installing one of these at your events will be a success.
If all that you want to be posted about your events are pictures and posts, then Instagram's social media wall is a great way to do it. Instagram is a visual platform where people like to see beautiful pictures and beautiful videos if you know that your event looks good and all the pictures taken will make it look good, then go on and choose Instagram.
Tweet Binder & Social Media Walls
Whoever says hashtags says, Tweet Binder. If you're using hashtags for your event to make people appear on the social media wall, then you need Tweet Binder to help you with your analysis.
All of those posts and all of those pictures cannot be analyzed using Twitter or Instagram's analytics. Tweet Binder will give you thorough analysis and data that will help you understand things about your event that you didn't know were possible.
Make your event successful, choose Tweet Binder.