This post is also available in: Français (French)
This post does not longer reflect the reality of Tweet Binder data. We are Twitter compliant and we always follow Twitter's guidelines regarding data download. We will be updating the content of this post, so when you read it keep in mind that the content will not be updated.
Buy Twitter data
Here at Tweet Binder we are used to analyze any kind of campaign or event on Twitter and we have created millions of Twitter reports, however, more and more users ask us for Twitter analytics not just for Twitter marketing purposes but for their academic researches. In fact, it is amazing how many college projects are based on hashtags and want to get historical twitter data. It is important to know that we have no limits! Tweet Binder can collect any information shared since the beginning of Twitter. As a conclusion, we will have access to countless and valuable data for research. We can run your historical report with no date (and data) limitation. In fact, Tweet Binder offers custom solutions to purchase Twitter data.
Types of Twitter Data you can get
Tweet Binder collects anything public on Twitter. The types of Twitter Data Available are: (only public data)
Tweets
Users
Mentions to users
Links and media
Let's say you want to analyze the elections of a given country that took place 3 years ago, then you will have to create queries that include hashtags, users, keywords, etc. and you will get a dataset of tweets you an later analyze. It is pretty simple and if you want to see how it looks like, check this sample of tweets from The Office.
You can also use the following search box to run queries before purchasing the data:
Formats of Twitter Data for research
Many people want to get the Twitter data so later they can upload it in another software, that's why Tweet Binder offers different formats of data:
JSON
CSV
XLS
Web based: we have our own dashboard where you can see the tweets and users and run queries.
The importance of getting Twitter data
The importance of social content is undeniable. Anyone can express their opinion about any topic on Twitter. In addition, Twitter has become an important communication channel. For that reason, we have to analyze the information about our research topic on Twitter. We will realize the huge amount of data shared and its value for our investigation. Twitter mentions are a metric to take into account when doing a Twitter research.
Tweet Binder has experience with Twitter dataset. We receive a lot of emails and contacts asking for options to purchase Twitter data. We offer the most complete analysis of any hashtag, term or account. With our reports you will be able to analyze Twitter trending hashtags, Twitter followers growth, Twitter historical data, the most retweeted tweet and more. For that reason, you will find all the data for research displayed in a very intuitive and attractive way. Besides, you will be able to go beyond the numbers thanks to the excel exportation.
The Historical report is the key
If you are looking for purchase Twitter data for your investigation, you are in the correct place. We are happy to announce that the Historical Report with no date limitation is available for only $240,60USD/199,99€. It is a fixed price that includes up to 140,000 tweets. With Tweet Binder you can search old tweets at any moment and from any time in the past. Do not worry because you will be able to purchase extra tweets in case your report is bigger. Moreover, you will received the Twitter data in three different files: Two online reports and the excel exportation. you will be able to sort your tweets by any criteria you need to.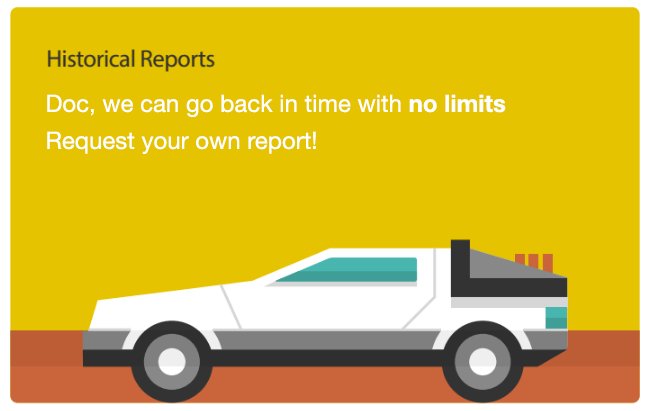 Other ways to get Twitter data
Our historical reports are great, but sometimes you may want to further your research. With Tweet Binder, you can also get access to our own curated datasets or Twitter's API.
Our no-code datasets are predefined and comprehensive sets of data of topics that are of frequent interest to the research community. They're intended to make it easier for students and academics to analyze all public Tweets related related to them. A few example of curated datasets are all @realdonaldtrump tweets or an analysis on #ClimateStrike or #YouTube.
If  you prefer to access the Twitter data to get tweets on demand, you can also use our Tweet Binder API Plan.
Why should I buy Twitter data? Discover the main statistics
In fact, by purchasing the Historical Report you will receive the most complete data for research. For example, you could analyze how many tweets where sent during the MTV EMA awards. Besides, you can use the Advanced Twitter search in any of our reports so that your search is as complete as possible. Let's discover all you can get if you purchase Twitter data included.
General stats
Tweets: The total number of tweets and retweets sent using the hashtag/term/keyword.
Twitter impressions: The potential number of times somebody could have seen the hashtag
Tweetreach: Number of unique users that could have seen the hashtag
Users: Number of unique users that have used the hashtag
Followers per contributor: We calculate the average of followers per contributor
Instagram: Number of tweets sent via Instagram
Tweets per contributor: we calculate the average number of tweets per contributor
Rankings
Most active users: Users who have sent the largest number of tweets (including original tweets and retuits)
Most popular users: Most popular users according to the number of followers
Highest impact: Users who generate the most impacts
Ranking of retweeters: Users who have sent the largest number of retuits
Most original users: Users who sent the highest number of tweets (not including retuits)
Top photographers: Users who have sent the highest amount of photos. It is also very useful when it comes to detecting attractive content
On the other hand, you can check the timeline. This amazing graphic will display the activity by date range. It is possible to check the exact data of an specific moment or move the bars and get specific stats depending on the period of time. In addition, the report offers extra information: Contributor influence, Top 10 sources and languages, most mentioned users, most retweeted users and Top 10 hashtags. As you can see, you'll be taking a lot of information if you purchase Twitter data.
7 reasons to choose Tweet Binder and use Twitter data for research
If you are thinking about choosing a Social Media tracking tool and purchasing Twitter data, you may find many options. There are too many indeed. That's what makes it more difficult to choose one. But that is not a problem for Tweet Binder! In this post we are going to give you 7 reasons to choose us.
Human team: Our human team is the most important part of our company. They are very caring and are 24/7 available for our clients. They work very fast and professionally in order to offer you the best services and to give you good advice. You've got any doubts? Don't worry because they are always willing to help you!

Our free version: Whereas other tweet counters offer a very basic free sample, we give you the chance to use our platform as many times as you want. Our free version has limits, obviously. But it is quite enough to analyze small amounts of data. You will get a free Twitter report where you will find out how far your hashtag or keyword has reached.

Our plans: We offer different plans among which you can choose. The one that fits you depends on the type of Twitter campaign you need to analyze. You can obtain Twitter reports, Instagram reports or both. You can have an annual or a monthly subscription. It depends on your needs but… You will always find the perfect option! The best thing about our plans is being free to manage your Twitter reports. You can create as many collections as you need to. This means that you don't need anybody creating them for you. You can choose how, when, where and why you are doing your Twitter reports. Even though you can do it yourself, feel free to ask for some help if needed!

Not being questioned: You are the one that decides when to start and when to finish. We won't question you if you decide not to continue using our Social Media tracking tool. It will be a pity, but feel free to make the decision. We will feel grateful for having helped you throughout the process! But don't forget to tell us if something is not working correctly. We are always learning and improving thanks to our customers.

Custom projects: We are also keen on custom project. They are a great opportunity to get in contact with you and let our ideas fly! We love listening to you and giving you advice. It is really exciting to talk to each other and develop a project in common that covers all your needs.

Anyone can use it: We are not going to ask for any personal details about you. It doesn't matter where are you from, what's the name of your company, where do you work… You just need to log in with your Twitter account and you can use it freely!

It's easy to use: Our platform is really easy to use. Just enter the hashtag or keyword you want to analyze and you'll get your Twitter report! Although using Tweet Binder is now effortless, our new version will be much more simple!
Purchase a Twitter Historical report
Using Twitter data for research
This is one extra reason to check and buy Twitter data. Researchers are eager to monitor and access old tweets. The topics and tweets are so variable. But a researcher or an academic add value to old tweets. That is why Tweet Binder tries to be an answer for those who are wondering: how to collect tweets for research. Wether you're a graduate student writing a thesis or a principal investigator, some of the possible uses of Twitter data for research are:
Content analysis
Thematic analysis
Social Network analysis
Semantic analysis
Time series analysis
If you want to add value to your research, do not hesitate to contact us. We have access to a lot of Twitter data. That's why our services to buy Twitter data worth a chance. We can create a Historical report or a live Twitter tracker, anything you may need, in a few minutes. If you are already convinced, just purchase Twitter data now!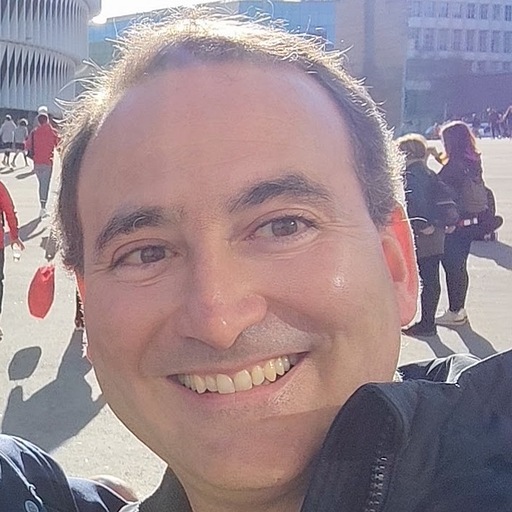 Javier is the founder and CEO at TweetBinder. With more than 10 years of experience in Twitter Analytics space, he is on the mission to build best-in-class Twitter marketing tools helping X community to thrive.