What is Topsy?
People who understand the importance of tracking hashtags are probably familiar with Topsy com. Topsy was one of the social media analytics tools that offer a comprehensive analysis of the hashtag. Whether you had a personal or a business account on Twitter, Topsy helped you to understand the hashtags that were trending. It made social marketing campaigns more easy and effective. Try our Twitter Search Box for your analytics:
Topsy analytics for Twitter
Topsy allowed people to measure and analyze specific keywords and phrases, find out trending topics and terms related to what you're looking for. But as you may have noticed, we're speaking about Topsy in the past tense. That's because it was shut down by non-other than Apple. In 2015, Apple bought Topsy for 200$ million dollars and shut it down without no prior notice and without anybody expecting it. Topsy was 8 years old when it suddenly disappeared.
After Apple owning it, users still don't know why this sudden move was made by Apple. They were expecting large investments for Topsy and to make the tool even better than it was. To this day, Apple still hasn't revealed why they purchased Topsy nor why they shut it down. Topsy announced its dead on Twitter by saying "we've searched our last tweet". It was shocking. Everybody took it hard and was shocked. The only solution left for them was to look for other social media statistics provider to substitute Topsy. Because yes, Topsy was good, and it was hard to substitute it.
How to replace Topsy com?
Although Topsy was good, there are now even better tools. The technology and features that were offered by Topsy com are now exceeded by a lot of great analytic tools. Tweet Binder is a great alternative for Topsy if you wish to conduct a thorough research of your hashtags or
Twitter chats
. Tweet Binder is one of the few social media analytics tools that offers a free service for whoever wishes to search for 
Twitter trending hashtags
.
The process is quite easy, doesn't require a lot of hassle and the reports are very detailed. It allows any user to analyze hashtags, keywords, terms, accounts or a combination of those. By using Tweet Binder's free
Twitter stats
you get a free twitter count from the past 7 days. If you don't know how to use Tweet Binder, we've written so many articles on how to use our services in detail but we'll share a few steps on how to use it with this article:
The first thing you need to do is go to Tweet Binder home page, enter the hashtags you want to search on the search box and click create Twitter report.
If you haven't signed in with a Twitter account, you will be asked to login with your Twitter account. (This is a mandatory step by Twitter).
The seeking process will start automatically and your count will be displayed.
Tweet Binder is a service trusted by many companies all around the globe for so many good reasons. It's time for you to try it and let us know what you think.
What happened with Topsy Twitter Analytics Tool?
Topsy com was one of the very first tools created to provide Twitter analytics. It was a certified partner of Twitter and its index of tweets covered every single tweet all the way back to the beginning  of Twitter's in 2006 (that's hundreds of billions of tweets overall!). Topsy Twitter archive was consulted everyday by social media manager all around the world. It was founded in 2007, just a year after Twitter got its start, growing quickly until it was bought by Apple in 2013.
Topsy was shut down in 2015, leaving a huge gap in the world of social media analytics. It was a shock for everyone at Social Media because Topsy was a referent. And for other tools it was like the older brother. We all wanted to be like them when we grow up. Just to be clear, we are not talking here about Topsy the elephant, sad story by the way.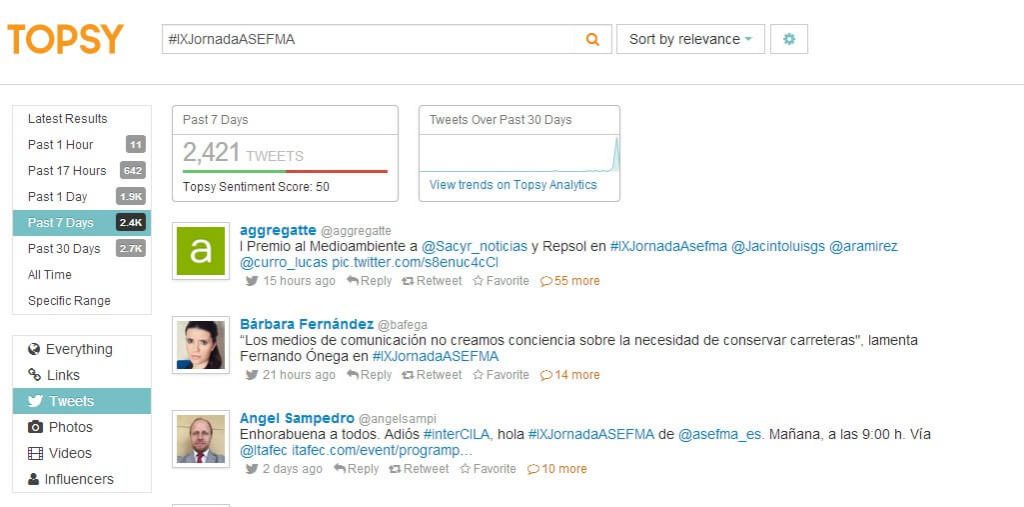 The Topsy com social analytics platform was a great tool because it provided a free service to its users. It allowed them to know how many tweets used a particular hashtag they've created. Topsy's product was quick and easy to use, and it provided its users with comprehensive information on Twitter performance. Social media marketing specialists all over the world relied on Topsy to show them how well their hashtags and other content performed on Twitter. But with it no longer around, it was time to find new ways to perform hashtag tracking and other Twitter analytics. There are many tools out there but we will be talking about Tweet Binder, which basically is the best tool to track Twitter data (what can we say?!). 
Topsy Twitter Hashtag Counter
As mentioned before, Topsy com was a Twitter hashtag counter that allowed you to see how many times a hashtag was used. When offering alternatives to Topsy twitter tool we have to have in mind that we must offer a tweets counter which is fast and secure. Tweet Binder has that of course. Just enter the hashtag you need to track in the search box below and it will give you the tweets count from the past 7 days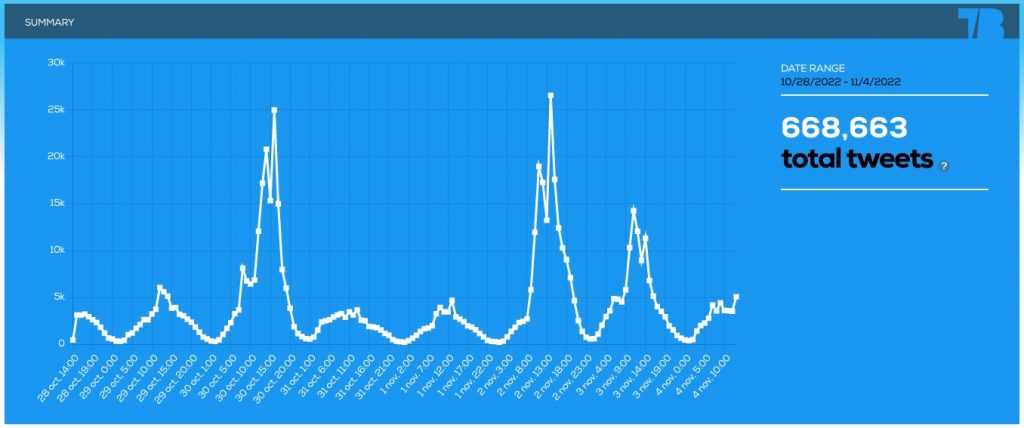 Nevertheless, Topsy twitter search was one of the most used tools on their proprietary analytics platform. Users  type any Twitter hashtag into a search box, and the hashtag counter generated results on the number of tweets that used that hashtag. Users could also check the tweets by date. So they were able to not only know who used the hashtag but also when it was used.
Being provided with the ability to count how many times your hashtag has appeared in tweets was a game-changer. Marketers could now see how fast their word was spreading in real-time. We at Tweet Binder know what this is an important part of content marketing strategy.
Is Tweet Binder an alternative to Topsy Twitter Social Listening?
Topsy was one of the main inspirations behind Tweet Binder. The speed with which it was able to provide quality analytics made us want to build Tweet Binder to be just as fast and high-quality. When Topsy com left the market, we put all our efforts into offering social media users, specifically Twitter at the beginning, a tool that could take the place of Topsy, offering similar features to the now-defunct tool. At Tweet Binder, our clients have the option of choosing between two versions of our Twitter analytics platform: the FREE version and the PAID PRO version.
Tweet Binder also has a feature to detect when an account likes a tweet from another account. This is very interesting to perform social listening focussed on accounts.
Free Alternative to Topsy
The free version of Tweet Binder gives a count for any term used on Twitter in the last 7-10 days. You can easily find out how many times a word/hashtag has been used by simply typing it into the free Tweet Binder tool search box. This version is limited to only the last 200 tweets using that hashtag and just for the last 7 to 10 days. Alongside the hashtag count, however, Tweet Binder also offers the following metrics:
Twitter Impressions

– the number of times a tweet shows up on Twitter users feeds

Tweetreach

– the number of times a tweet was actually seen by Twitter users

Twitter Engagement

– the number of times Twitter users interacted with your tweet

Influence

– how many others were influenced (prompted to engage) by someone retweeting your tweet or using your hashtag

Original

content in comparison to retweets – how many times people used your hashtag in content they've created versus how many times someone simply retweeted a post with your hashtag

Top 10 user rankings

– a list of the top users using your hashtag on the Twitter platform
All of the above Twitter stats are a part of the free version of Tweet Binder. Besides, with the free version any user can use the Twitter advanced search commands to neat down their results. For example, to monitor the most retweeted tweet easily.
Paid Alternative to Topsy
Of course, if you'd like to be able to look at your Twitter performance in a more in-depth way. If you're willing to invest some money into the paid account offered by Tweet Binder.
The pro version of Tweet Binder offers everything the free version provides but with the added bonus of:
A wider variety of reports

The ability to export data into Excel and/or PDF files

Classification of the tweets

Sentiment analytics

Additional Pro Twitter metrics
The paid pro version allows you to create more detailed reports, such as:
Real-time Twitter report. Use this report to analyze any term in real-time, capturing every new tweet on the fly

Historical Twitter report. This report collects tweets and stats from any time in the past. Meaning that you can see how well they performed in comparison
As part of the paid service, you can also export your reports in both Excel and PDF formats. Excel reports will allow you to analyze the data in more detail. However, PDF reports are great for being able to present to your client or boss. This feature was also available in Topsy com, and we are glad to also be able to provide it to Topsy's former users.
Another great feature of the paid pro Tweet Binder account, and one that is unique to Tweet Binder, is the classification of tweets. The classification dashboard provides access to all of your tweets and creates categories (binders) of them for further analysis. It is an added bonus to previous users of Topsy, as this is something that was not offered by that platform before. There are several metrics displayed on Twitter data charts.
Sentiment analytics are yet another special feature of the pro Tweet Binder account. They measure Twitter users' reactions to your tweets and hashtags by looking at whether they are positive or negative. Sentiment analytics also show how many people used one of your hashtags or retweeted one of your tweets in a positive or negative manner. With the addition of sentiment analytics, Tweet Binder reports provide a comprehensive, 360-degree view of the performance of your hashtags. The technology has been updated by quite a lot since, putting Tweet Binder ahead of the game.
Conclusion
There are quite a lot more metrics provided included in your Tweet Binder paid reports. If you're serious about keeping track of your Twitter accounts, try out the pro version of the platform. In the meantime, feel free to check out the free version to start tracking your social media use straightaway.
Topsy com may be long gone by now, but that doesn't mean it has to be the end of Twitter analytics. On the contrary, we at Tweet Binder are aiming to be just as good if not much better than Topsy. We are continuously looking to improve hashtag tracking and other analytics for a variety of social media accounts.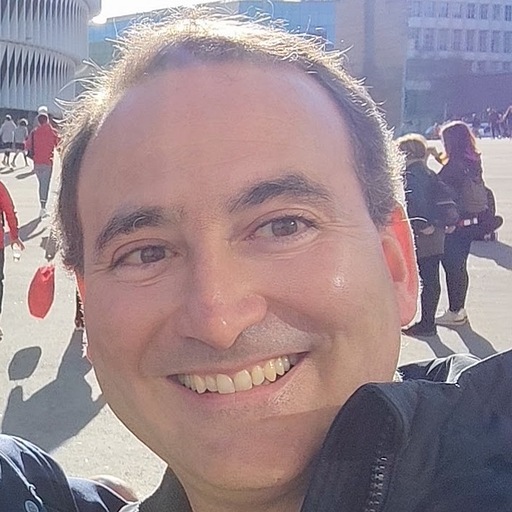 Javier is the founder and CEO at TweetBinder. With more than 10 years of experience in Twitter Analytics space, he is on the mission to build best-in-class Twitter marketing tools helping X community to thrive.