This post is also available in: Français (French) العربية (Arabic) Português (Portuguese (Brazil))
This post does not longer reflect the reality of Tweet Binder data. We are Twitter compliant and we always follow Twitter's guidelines regarding data download. We will be updating the content of this post, so when you read it keep in mind that the content will be updated in the next days.
How to find old tweets and historical Twitter statistical data
With Tweet Binder you can access to any old tweet ever sent in Twitter's History as long as it remains public. Twitter Historical Data is one of our top products, but before you keep reading you must know that getting old tweets and stats is a PRO Feature and Twitter Historical Data is not free. You can always find old tweets by using the Twitter Advanced Search, however if you want to download datasets with old tweets and create analytics reports in a more professional way that's something we have in our product portfolio. In this post we will talk about Twitter Archive Search and how you can get old tweets in Excel, CSV, etc.
Picture of an example a Twitter Dataset (tweets) of a hashtag (limited by Twitter Terms of service):

Download and search for old tweets
There are 2 types of Twitter Historical reports and datasets you can get with Tweet Binder (Remember, you will always have limitations due to Twitter restrictions, Tweet Binder is Twitter compliant and follow their guidelines always, due to Twitter terms of service you won't be able to download raw Twitter data, if you need that please contact Twitter) :
You can analyze several types of "Twitter History" content:
Tweets sent by one account: for example tweets sent by @JoeBiden
Historical hashtag data (Hashtag or multiple Hashtags): it could be #NBC or a TV show like #TheOffice or both combined
Mentions to one Twitter account: @CNN or @NBC
A keyword: like "Tornados" or "Vaccines"
A Cashtag: $BTC $ETH and more.
Tweet History: look for the quotes and mentions to a tweet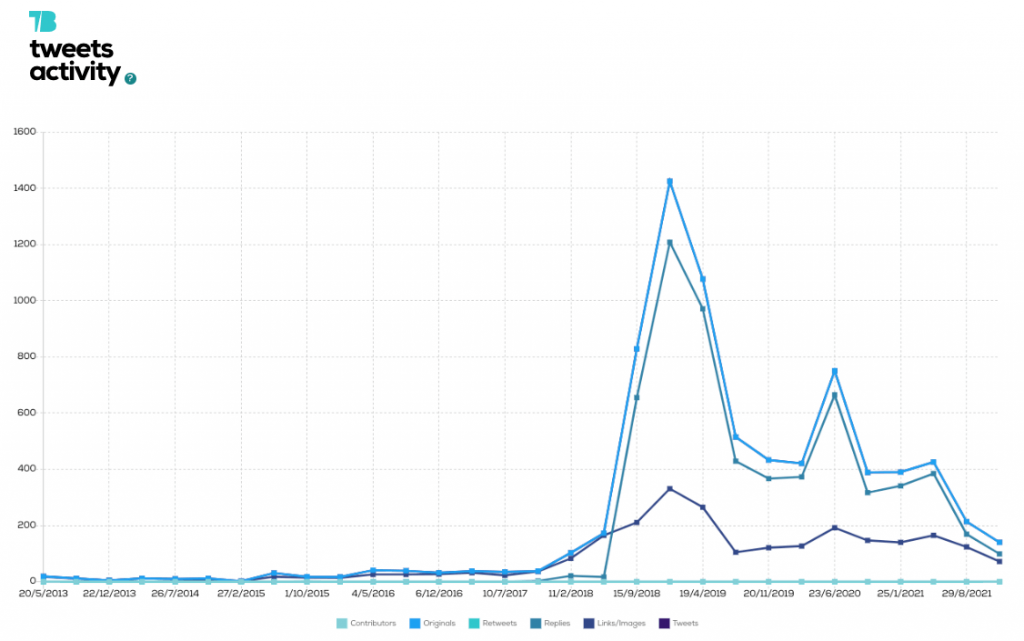 If you have a special request for Twitter Historical Data contact us now because we have many more options; we haven't put them all in this blog post because if we do it would be too long.
How to download all the tweets from Twitter user or hashtag
To download tweets with TweetBinder, follow these steps:
Go to tweetbinder.com and create a free account if you haven't already.
Search for the hashtag or account you want to download tweets from, and click "Create Report."
On the next page, you will see a dashboard with statistics about the tweets you are interested in. Click on "Export Data."
In the "Export Data" section, you can choose the format you want your tweets to be downloaded in, such as CSV, XLS, or JSON. You can also select the data fields you want to include in the download.
Once you have made your selections, click the "Download" button. TweetBinder will generate your report and start the download process.
The download may take a few minutes depending on the size of the report, but once it's complete, you can open the file and view your tweets.
Note: TweetBinder's free account has a limited number of exports per day. If you need to download a large number of tweets, consider upgrading to a paid plan.
Get Twitter Historical Data in Excel: how to download Historical hashtag data
Twitter Historical reports by Tweet Binder come in 3 formats where you can see stats and old tweets:
Excel and CSV formats are the most popular ones, but you have to be Twitter compliant (Due to Twitter TOS, this is very limited) when it comes to Twitter Historical Data and Twitter History Search. Twitter Historical reports by Tweet Binder have several tabs with content:
General Statistics: number of tweets, type of tweets, activity timeline, influence, languages, devices/sources, related hashtags
Tweets: each tweet is listed and contains the user, username, date (UTC), text of the tweet, retweets, likes, value and permalink to Twitter.com to check the old tweets
List of Contributors: each contributor is also listed with its user, username, location, number of tweets sent with the analyzed hashtag or keyword, followers and value.
Links and pictures: these are two different tabs with links to the pictures and the actual links shared (articles, etc.)
Most mentioned contributors: a list of the most mentioned Twitter Users
Get historical tweets and tweet history
We have prepared a few examples of data sets made with historical tweets. That is what you will get when purchase a Historical Twitter report with Tweet Binder. As we said before, a Twitter Historical dataset can go 7, 30, 365 or unlimited days to the past; and it can also contain different types of content: old tweets sent from an account, hashtag tweets, etc. Here you will find several examples of datasets and content:
Historical Twitter Follower Count
If you want to start tracking your Twitter follower count you can do it right now with our Twitter User Tracker, that's easy. You will be able to see your evolution since the day you started tracking. However, what many people want to know is the historical twitter follower count, the evolution since the creation of the Twitter account. Well, that's not technically possible because Twitter doesn't offer that BUT there is a way of estimate that.
Tweet Binder is developing a technology that will let you get your historical twitter follower count since the beginning. We use our Twitter Follower Tracker technology to estimate it based on the number of mentions, value and more variables. This is unique and we will be launching it soon in 2022 so if you want to try it let us know. Our recommendation anyway is that you start tracking your Twitter Followers with us starting today, that way you will have a much more accurate result.
You can track your historical twitter follower count and anyone's by the way. With Tweet Binder you can even compare them and you will be able to compare twitter historical follower count soon too.
Twitter Historical Data Price
The price of Historical Twitter data always depends on two things:
Number of old tweets
Number of days you are traveling back
If you need to purchase multiple Twitter Historical reports we recommend to purchase a bundle of reports, they come with a great discount. Access our page of Twitter reports and choose the one you want.
What do I get when purchase Twitter Historical Data with Tweet Binder?
Once you finish your purchase, you will be asked to enter the terms you want to analyze (hashtags, cashtags, users, etc.), after that you will get the data set in different formats:
PDF format with the stats and the main tweets
Excel format with the stats and tweets
JSON file (under request)
Web report with the stats and users rankings
Twitter Historical Information
The speed at which information is shared on Twitter is incredible, social networks give a lot of dissemination with maximum speed. A lot of campaigns, hashtags and news become trends everyday. People have been sharing content on Twitter for years now, imagine the huge amount of information generated, pure gold and Tweet Binder provides Twitter History Search. But we are sure you already knew this, when we talk about the Internet and Social Networks we always talk about "fast-growing things" and so on.
The Twitter advanced search will help us to see and search old tweets. In Tweet Binder you can go back 7 days for FREE, if you need tweets older than 7 days you have go pro in Tweet Binder. In this post you will find all the information about Twitter historical data, but if what you need is just to analyze a hashtag historically and you don't want to read this article just click on the next link and go to Tweet Binder.
Twitter History Search
However, think about the amount of information that it is generated in Twitter everyday, the twitter archive grows day after day and it is necessary a good Twitter History Search Engine. Think about the amount of information that has been generated on Twitter since 2006. That is a huge amount of Twitter dataset. To analyze all this Twitter public information has become very important for agencies and marketing experts. Tools like us, Tweet Binder, didn't have it very easy at first to analyze Twitter historical data, it was difficult to access but now not anymore. Now you will be able to analyze all the Twitter mentions that you need to.
Thanks to Tweet Binder, the period of time to analyze is not a problem because we can analyze Twitter historical data and create historical reports from Twitter with data from the past years, months, days… you name it. This post explains the importance of Twitter historical information.
Marketing agencies are loaded with work and this sometimes leads to them to forget to track in real time their clients' campaigns. This happens more often than it might seem and the Twitter History Search comes quite handy. When analyzing campaigns, the best thing is to set a live Twitter report. But we are all humans and we can miss a campaign once in a while, we get it. Sometimes marketing teams might not realize it until several months later.
Twitter old tweets – how to find old tweets
Old tweets are sometimes a true gold mine for marketers (and stalkers), to learn how to find old tweets is an obligated task nowadays. Years ago Twitter let everyone search its old tweets archive, so you can access those old tweets easily and free. You can use Tweet Binder or Twitter itself. To access those old tweets you must use the Twitter advanced commands UNTIL and SINCE in the Twitter search box and the format will be YYYY-MM-DD
Use UNTIL to filter tweets ending in one specific date, for example: until:2011-08-20
Use SINCE to filter tweets starting in one specific date, for example: since:2016-02-19
You can combine both to find old tweets from a specific date. If we'd like to see tweets from Barack Obama's re-election day for example, we will look for the hashtag #Obama2012 on the 20th of January 2012:
#Obama2012 since:2012-01-20 until:2012-02-21
That's the way to learn how to find old tweets. If you want to analyze or download all those old tweets you would need a Tweet Binder plan or a Twitter historical report. You can even search the most retweeted tweet. In fact, anything can be tracked with Tweet Binder.
Buying Twitter statistical data
Thanks to Tweet Binder it is super easy to analyze Historical Twitter Data. If you want to buy Twitter data we can help because Tweet Binder provides stats on any Twitter hashtag or term, we provide a full twitter archive to give you stats on any hashtag or keyword. It does not matter if the campaign or event took place months or years ago, we can fetch the data! We are not trying to sell you anything during this post. Our aim is to let you know how to access Twitter old information and why it is important. How to search old tweets. We will talk about "purchasing" reports and so on, but that's because the historical reports are a premium feature in Tweet Binder.
As was aforementioned, Tweet Binder analyzes any hashtag, term or account also historically, buying Twitter data is the best solution when you want to analyze any Twitter event that took place months or years ago. Twitter historical reports can be requested from our platform if you have a monthly or yearly plan with us or you can just purchase one single historical Twitter report for a specific campaign. These reports are different from the 30-day reports, which only go back up to the last 30 days. These reports can be made from the page, but historical Twitter reports have to be requested to the Tweet Binder Team. Twitter historical data reports sometimes take hours to create.
How to search historical old tweets? Twitter Search History since 2006
Tweet Binder is all about Twitter analytics and hashtag stats, the twitter history can help us getting stats on any hashtag or keyword; we know the importance of having data from a campaign even if it took place months or years ago, the twitter search history is something quite important. People have been tweeting since 2006, back in the day the hashtag didn't even exist. As we pointed out before, the amount of information generated since that date is enormous and some of it will mention you or your brand/campaign/event. Analyzing that information can be key for your company if you want to compare, to know old contributors, etc… Imagine that you want to know who used to talk about your brand in 2012.
Twitter old information (twitter history) and twitter search history is a gold mine because it contains the same amount of information than a regular tweet but with information from the past. When analyzing old tweets and social media historical data you step ahead of your competitors or establish Twitter trends. If you want to know what happened on Twitter during Brexit or the USA elections when Donald Trump won, you just have to visit Tweet Binder so you can create your report and Twitter archive. So, do you want to know how to look at old tweets and get historical data? Keep reading!
One of the most useful features of Twitter is its search function, which allows users to search for tweets containing specific keywords or hashtags: twitter search history. This can be incredibly useful for finding information on a particular topic, keeping up with the latest news, or simply staying up-to-date on what's trending. However, as you may know, the Twitter search function only shows you the most recent tweets that contain your search terms. This can be frustrating if you're trying to find older tweets (twitter search history) or if you want to see the entire conversation surrounding a particular topic.
Enter Tweet Binder, a powerful tool that helps users to search and analyze their Twitter history. With Tweet Binder, you can search for tweets containing specific keywords or hashtags, and the tool will return a comprehensive report of all the tweets that match your search criteria. This includes tweets from the past, present, and future, as well as retweets, replies, and mentions. One of the key features of Tweet Binder is its ability to analyze and interpret the data it collects. The tool can generate graphs and charts that show the most popular tweets, the most influential users, and the overall sentiment of the conversation. This can be incredibly useful for businesses and organizations looking to gauge public opinion on a particular topic or campaign.
In addition to its search and analysis capabilities, Tweet Binder also allows users to create custom Twitter feeds, known as "binders." These binders can be used to track specific hashtags or keywords, and they can be shared with others or embedded on a website.
How to go back years on Twitter?
Tweet Binder reports offer a wide range of statistics that will help during the analysis of any Twitter marketing campaign. Now we will be talking about the "pure" historical Twitter reports, find older tweets, those who can go back years and years in time. We do not only provide the number of tweets and its classification but also the number of potential Twitter impressions, potential reach and even a resume of the original content shared. To analyze the users that have participated we offer more than 10 rankings of users such as most active, most popular, top engager or top photographers. These come in very handy to detect top twitter accounts that participated in the campaign.
Along with the general statistics, we also provide the economic value of the hashtag or term analyze when finding older tweets. This metric stands for the amount of money we would have had to pay in the market in order to get the number of tweets and Twitter impressions we got. This is a very relevant metric as it can help to see if the campaign has been profitable or not. There is a lot to write about the economic value and we have dedicated several posts to this metric.
Obtaining Twitter historical data is not only very easy but also very useful. Back in 2008 there were not as many social media tracking tools as there are now and some campaigns were left without a social analysis. Now it is the time to create your Twitter historical reports and discover the impact your campaign had back then. If you want to analyze any hashtag and create historical reports or a Twitter archive, you should contact Tweet Binder. If you are a PRO user, it is your time to try it and collect all historical Twitter data.
Twitter metrics inside a Twitter historical report
The Twitter analytics you will receive in the report will be the same ones of a regular Tweet Binder PRO report. If you buy twitter data with us you will get a lot of stats. If you are not familiar with our Twitter reports or social media historical data, get ready to get your mind blown away. Our historical analytics reports include all these Twitter metrics:
Number of tweets
Types of tweets: retweets, text tweets, replies, links and images
Economic value
Sentiment analytics
Potential Twitter impressions
Potential Twitter reach
Number of contributors
Twitter followers per contributor
Instagram pics shares on Twitter
Tweets per contributor
Activity chart
Users rankings:

Most active users
Retweeters
Original users
Most popular users
Highest impact users
Photographers
Top engagers by likes
Topmost engagers by retweets
Top photographers
Most mentioned users ranking
Most retweeted users ranking

Binders stats
Languages chart
Related hashtags ranking
Sources chart
Twitter Engagement chart (tweets per contributor)
Influence chart
Timeline
Furthermore, with Tweet Binder's classify panel you can now sort the information in your report. Tweet Binder Historical Reports give you the chance to make the most out of this feature. By using it, you will be able to classify tweets and put in order all the information or if you want to analyze the relation between Twitter and Bitcoin. That way, besides the visual part of the report, you also get a tool that gives you the chance to manage the information as you need and focus it to your objectives.
Get your Twitter Historical report
Historical data with no time limit: social media historical data
When trying to look or scrape historical tweets to get Twitter historical data we can come across tons of different Twitter analytics tools. Before knowing which tweet tracker we want to use, we need to know exactly what we want to analyze. We are saying this because some tools may be useful and others may not offer what we need. With Tweet Binder you can obtain Twitter historical stats with no time limit. If your campaign took place in 2014, you can get a twitter analytics report of its impact, reach and much more. When can these types of reports come in handy? Well, there are several answers to this question, we will see some examples.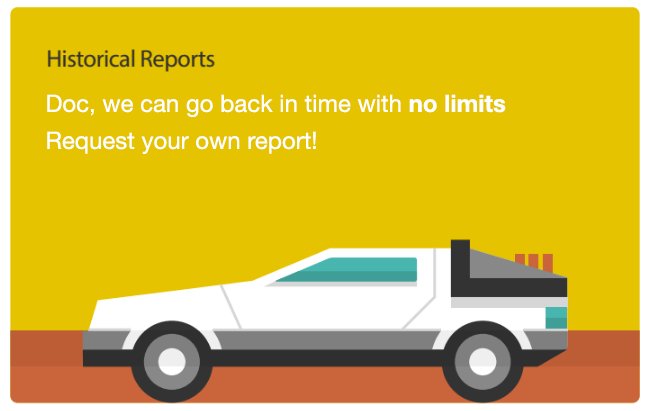 Comparing Twitter data: scrape historical tweets
Most companies and agencies throw the same event each year using the same hashtag. You can analyze old tweets and you will see that many events or TV shows do that. We have come across lots of clients that have purchased an event analysis for 2019 with us but they also wanted to compare its performance with the event they had in 2017, 2016 or previous years. Those old tweets are still there and can be analyzed if they are public and even you can analyze the sentiment of those tweets.
This is the best way to measure the efficiency of your event. You can compare if it has had more or less tweets or if its Twitter impressions have increased or decreased. Old tweets in this case are pure gold (we say "pure gold" many times, we know, but it is true!). As all our reports are exported to an Excel file, later on it is possible to contrast the users that have participated this year with the ones from earlier years. This can also be applied to music festivals or sport events.
Besides events that use the same hashtag, we can also compare historical data of different affairs that may occur regularly. For example, the release of a new album by a music group, the launching of a new season of a TV series, Twitter politics events, etc. We wrote about the release of the new album Freedom Child by the Irish rock band The Script. We are going to compare the launching of this album with when they launched in 2014 No Sound Without Silence. Before analyzing the data it is important to outline that the Script Family has been waiting for this new album for three long years so it is normal that #FreedomChild has more repercussion than #NSWS. 
Freedom Child
No Sound Without Silence
7,418 tweets
2,880 tweets
3,158 Contributors
3,158 Contributors
101,828,096 Potential impacts
16,740,170 Potential impacts
17,915,869 Potential reach
8,878,820 Potential reach
After having seen all the numbers of the analysis you have gone through, it is time to jump to some conclusions. By comparing Twitter stats from one year to another you can see what went right or wrong. For example, you can analyze what has been said about your speakers and see if people felt better with last year's board or with this one. Sponsors like to know that the event they have invested in has gone great. So this is good data to show them; they like to put their money in things that work rather than in events that fail. As you can see, you can make effective use of Twitter in many ways. You just have to choose the way that better fits with your campaign.
This is a good alternative to topsy com. Since the day Topsy died marketeers all over the globe have been looking for a tool that could given them Twitter data. By running a Tweet Binder historical Twitter report you will get more or less the same results as with Topsy com. Feel free to give it a try whenever you need to.
Why is it important to analyze old tweets?
Firstly, because Twitter historical data gives perspective. It shows the amount of tweets and the accounts that were relevant. The thing is that Twitter is like a town's square. There are several conversations at the same time and about different topics. So, it is important to take time to check those tweets that talked, for example, about my brand. Or, on the other hand, Twitter historical data can help us to discover those accounts that started a relevant conversation or hashtag.
Secondly, old tweets are crucial to make decisions. We may have a strong marketing plan; but if we don't know what has already happened, we are not going to be able to succeed. Take time to revise old campaigns. Request your competitors old data. Give yourself the information to make informed decisions. You may have already found out your own reason to get a Twitter historical report.
Many professionals need hashtag Twitter analytics for campaigns that happened months ago. The question is: How to search old tweets? Which old Twitter data can we analyze? We were asked that question many times everyday for months in the past. It was a common question because people need to have the analytics of past events or campaigns. For example, because maybe they forgot to run a report right after the end of the campaign. Or it could be because they were not aware of the importance of those tweets or data when they were published. Anyway, the answer is yes and it can be done fast and for a really reasonable price.
How can I access old tweets from an account?
Accessing someone else's old tweets is now more trendy than ever. We live in a world where everyone wants to know what someone tweeted years ago. For example, when someone becomes president, people run to Twitter to see what they tweeted years before they were elected. This is not a very nice thing to do when the tweets have inappropriate content but is something people do. That is why it is important for you to know how to see someone's old tweets.
If you just need to see the tweets, you can go to www.twitter.com and in the search box type what you need to look for. So, imagine that Lady Gaga becomes president of the United States of America in 2032. All the press and media will run to Twitter to type the following in the search box: from:@ladygaga since:2009-03-01 until:2009-04-01. This way, tweets Lady Gaga sent in March 2009 will display in the Twitter timeline. So steps are:
Go to Twitter
Type from:@account
Select the time frame since:year-month-day until:year-month-day
Click on search
What can I do with old tweets?
Analyzing Twitter historical data can be a bit hard, but very rewarding. When  you buy twitter data from Tweet Binder, you will be able to check all the stats we offer and access the users rankings for example, but once we have overcome the obstacle of obtaining the old tweets, let's seen what we can do with them:
Research purposes: from tweet sharing behavior to key account that may shared content about the tweets we have
Comparing periodical data: (for example, an event that takes place yearly or a campaign that has been talked about for a while)
To establish a catalog with the tweets mentioning an account (from a company, institution …)
These are just a few reasons why analyzing old tweets is a valuable decision. You may have your. The only thing you need to be sure of is that we can help you analyze any tweet from any time. No matter if you want to impress your boss or a client. Check out your old campaigns or past Twitter needs and feel free to contact us if you think we could help you out.
Conclusions – Buy Twitter Historical data without limits
It has been explained throughout this post, accessing old tweets may seem hard but it is very simple. With a Tweet Binder Twitter historical report any client can know what was tweeted months or years ago. Also, historical analytics can help to compare data from past years with recent events. Twitter historical data is useful for those times when a community manager has forgotten to analyze a campaign in real time on Twitter.
If you have got to read this whole post you are now a PRO on Twitter historical data. Feel free to contact us any time if you still have some questions or want to know more about our historical reports.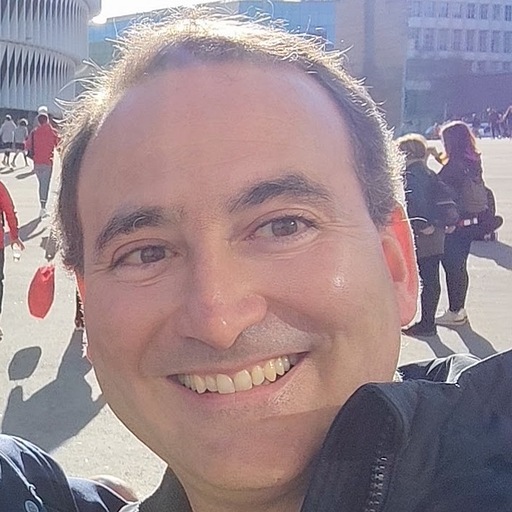 Javier is the founder and CEO at TweetBinder. With more than 10 years of experience in Twitter Analytics space, he is on the mission to build best-in-class Twitter marketing tools helping X community to thrive.