Historical data with no time limit
When trying to look for Twitter historical data we can come across tons of different Twitter analytics tool. Before of knowing which tweet tracker we want to use, we need to knowexactly what we need to analyze. We are saying this because some tools may be useful and others may not offer what we need. With Tweet Binder you can obtain Twitter historical stats with no time limit. If you had a campaign on 2014 you are able to get a twitter analytics report of its impact, reach and much more. When can these type of reports come in handy? Well, there are several answers to this question, we will see some examples.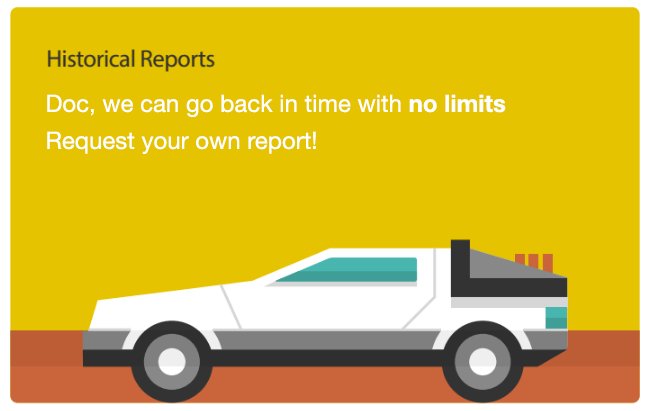 Comparing Twitter data
Most companies and agencies throw the same event each year using the same hashtag. We have come across with lots of clients that have purchased an event analysis for 2017 with us but they also wanted to compare its performance with the event they had in 2016 or previous years. This is the best way to measure its efficiency. You can compare if it has had more or less tweets or if its impact has increase or decrease. As all our reports are exported to an excel file, later on it is possible to contrast the users that have participate this year with the one from earlier years. This can also be applied to music festival or sports events.
Besides events that use the same hashtag, we can also compare historical data of different affairs that may occur regularly. For example, the release of a new album by a music group, the launching of a new season of a TV series, political elections, etc. Last month we wrote about the release of its new album Freedom Child by the Irish rock band The Script. We are going to compare the launching of this album with when they launched in 2014 No Sound Without Silence. Before analyzing the data it is important to outline that the Script Family has been waiting for this new album for three long years so it is normal that #FreedomChild has more repercussion than #NSWS. 
Freedom Child
No Sound Without Silence
7,418 tweets
2,880 tweets
3,158 Contributors
3,158 Contributors
101,828,096 Potential impacts
16,740,170 Potential impacts
17,915,869 Potential reach
8,878,820 Potential reach
Analyzing Twitter data
After having seen all the numbers of the analysis you have gone through, it is time to jump to some conclusions. By comparing Twitter stats from one year to another you can see what went right or wrong. For example, you can analyze what has been said about your speakers and see if people felt better with last year's board or with this one. Sponsors like to know that the event they have invested in has gone great. So this is good data to show them; they like to put their money in things that work rather than in events that fail.
To sum up, it is not necessary to remark the importance of historical data on Twitter. Now it is your turn to analyze any past event you had and to see how it went. With Tweet Binder you can purchase any Twitter historical data from here.