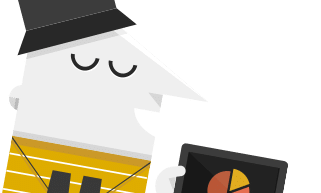 Analyzing Trending Topics with ADMAN Media and Tweet Binder
We all know that Twitter is more than a place to share information or to read about the latest news. Twitter is a world and agencies know how to take advantage of its potential to spread their clients' word and to reach their target customers. Trending Topics are very important on Twitter. Getting to know its potential and measuring them is part of Mon Rodriguez work at ADMAN Media agency . Here she describes how she has found a great tool to support her strategies on Tweet Binder.
How did you discover Tweet Binder?
I discovered Tweet Binder when we were doing an action with Trending Topics. One of the collaborators asked me statistics compared to the others. He asked if we had Tweet Binder PRO so that we could have these info. That's when I discovered it.

Why do you think Tweet Binder is a tool to consider?
We also have our own measurement systems but it's impossible to measure a Trending Topic with them. Thanks to Tweet Binder we are able to give all the value and say exactly what happened during the action.


Would you add any data or information to what we already offer?
The information that your provide is very complete and, also, you can make changes to make it more suitable to the client. Besides, being able to extract information is great but if we could get all the tweets of certain users in an image and with the interactions of every tweet, it would be even greater! That is, for every tweet from a preset user : capture the tweets + favs  + number of RTs + number of comments. In this way we could continue the action fully, without missing anything!

Tweet summary of your experience with Tweet Binders (less than 140 characters).
Tweet Binder gives you an accurate radiograph about what happened or is happening on Twitter, it's useful for all kind of campaigns.
Maybe the next time you see a Trending Topic you'll think about how they are generated and the powerful info they provide. Thanks to Mon and her dedication, we've learnt about the power of promoting tweets with influencers and that there's no limit when it come to stats and data.