Have you noticed a sharp spike in Twitter followers, a sudden drop in engagement rate, or other unusual audience trends? Fake accounts can skew your X analytics. But with a Twitter follower audit, you can identify and remove these users.
A follower audit is a tactic for finding spam accounts and inactive users in your audience. These accounts provide no value to your Twitter profile. They can even damage your brand's credibility. As a result, it's crucial to review them regularly.
In this article, we'll walk through how to conduct a Twitter follower audit. We'll also cover why you should define and remove fake followers based on your own values—so you don't miss out on real connections or leads for your business.
What can a Twitter follower audit tell you?
A fake follower check reviews your Twitter analytics and audience trends so you can decide who to remove. Let's look at some of the questions a Twitter audit can answer.
How many spam or fake followers do I have on Twitter?
There are a lot of spam accounts on Twitter. In fact, the platform uses an automated process to remove up to 10 spam accounts per second. Yet this tech can't come close to removing all the Twitter bots.
Here are a few types of spam accounts that might be following you:
Bot followers, which are controlled by software and don't create real engagement.

Inactive users or Twitter inactive accounts. These are accounts that real people own but that provide no value due to their inactivity.

Fake profiles, which often participate in coordinated activity that spams the platform and goes against

Twitter rules

.
These X accounts all have one thing in common. No one is actually running them.
As a result, you can never really reach the person behind them. That's why we consider them fake or spam accounts.
Criteria to Spot Fake, Inactive or Bot Followers
There's no universal formula for spotting spam accounts. That is to say, the specs vary from industry to industry.
For example, normal tweet volume and display names for your field might not look anything like the norm.
So how can you find fake followers who could damage your brand or negatively impact your Twitter metrics? Start with defining the criteria below:
Account age:

Very new and very old accounts tend to raise the most red flags. For example, look for accounts that are brand new (i.e., less than a year old) and those over 5 years old.

Number of followers:

Spam accounts tend to have few followers or none at all. For example, check for accounts with fewer than 100 followers.

Ratio of follower-to-following:

Bots don't have many followers, but they often follow a lot of accounts. For example, look for accounts with a ratio of less than 2.

Tweets per day:

Accounts that rarely post on X are more likely to be inactive or fake. In contrast, bots tend to post more than normal. For example, check for accounts that post less than once a day and more than 25 times per day.

Days since last tweet:

Many spam accounts rarely if ever post on X. For example, look for accounts that haven't tweeted for 30 or more days.

Number of times the account appears on lists:

Bots almost never land on

Twitter lists

—unless they're run by other spam accounts. For example, check for accounts that aren't on lists.

Profile image:

Accounts without a custom avatar or profile image are often fake. For example, look for accounts that still have the default Twitter profile image.

Display name:

Certain keywords and word patterns correlate strongly with spam. For example, filter by "bot" in display names. You should also develop a custom list based on patterns in your industry.
Who unfollowed me on Twitter?
A Twitter audit can do much more than check fake followers. This tactic is also helpful for monitoring account growth and spotting unusual patterns in follows or unfollows.
For example, a big spike in Twitter unfollowers can mean that bot accounts unfollowed you. However, it can also mean your X content isn't resonating with your target audience.
The Audiense Connect dashboard automatically shows unfollower stats. Most importantly, this allows you to see Twitter unfollowers accounts. The Recent Unfollows panel totals lost followers for any time period you set. In other words, you can use the tool as twitter unfollow tracker.

By clicking this panel, you can view the accounts that unfollowed you. Do they have anything in common? For example, if most unfollowers are from the same region or niche, it could be a sign that your content isn't resonating with a certain segment of your audience.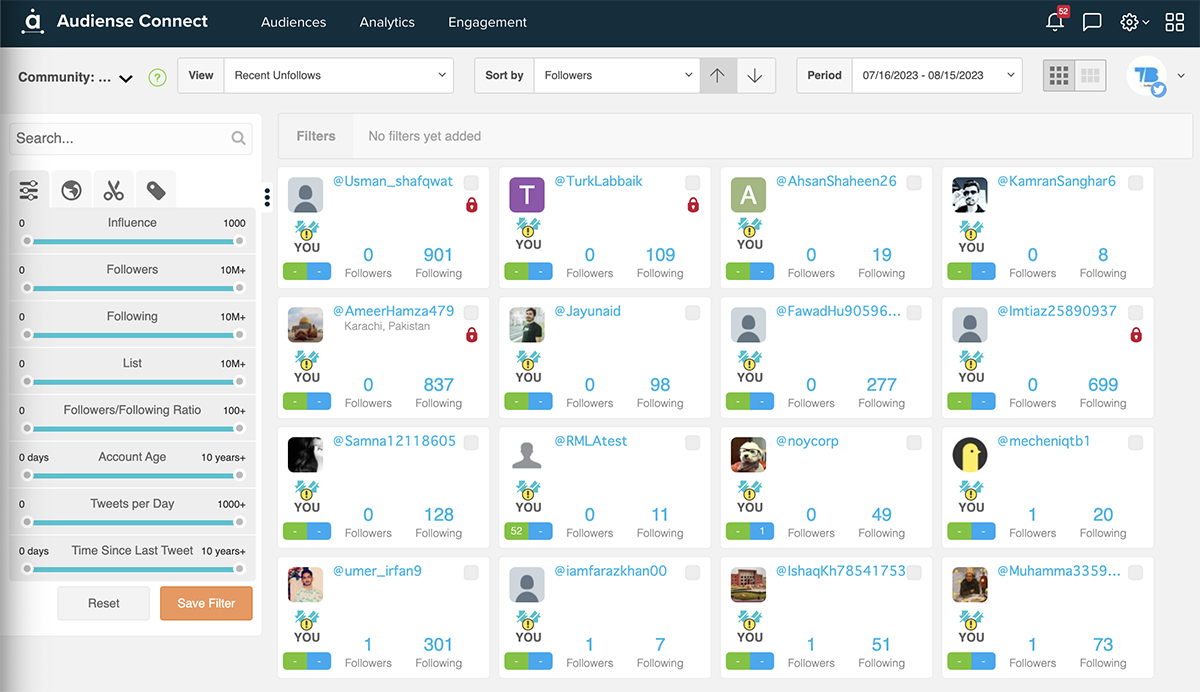 Who followed me back on Twitter?
Ideally, many of the X accounts you follow will also follow you back. These mutual followers can be a sign of a strong Twitter community.
The Audiense Connect dashboard shows who followed you back. Select Reciprocal Follow from the dropdown menu to see these accounts.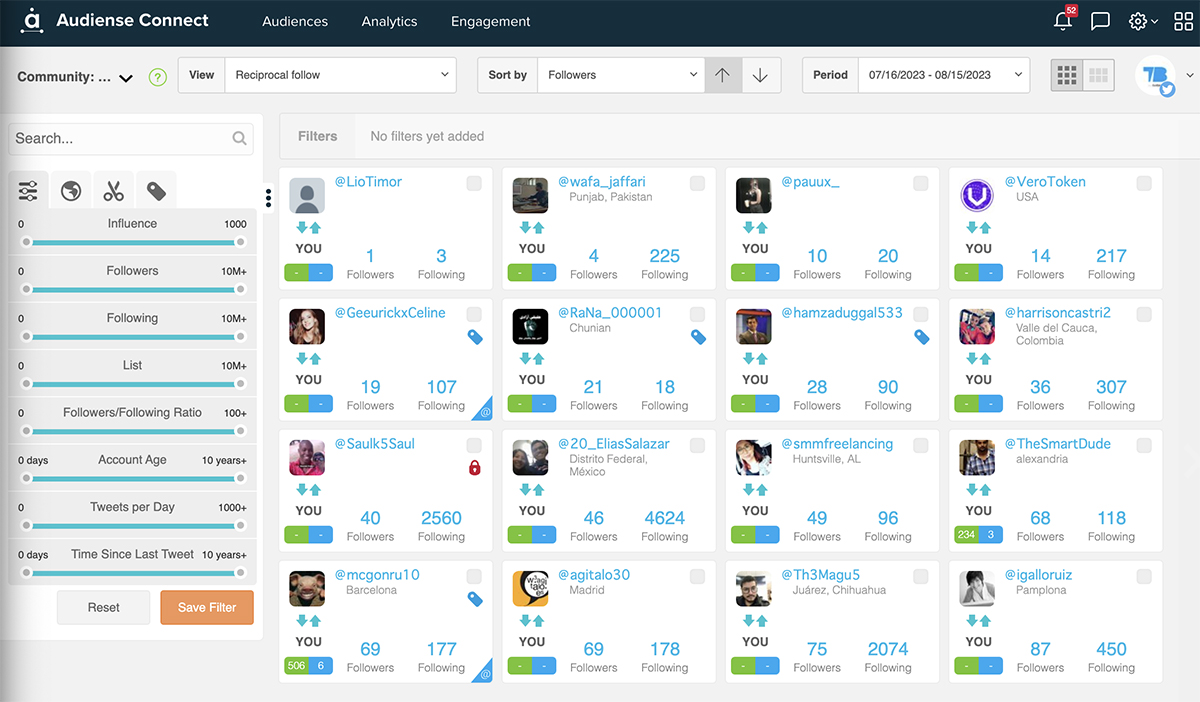 Curious who hasn't followed you back yet? Use the Not Following You Back panel to get a list of accounts. Then you can find and engage with priority accounts to grow your audience.

Am I reaching my follower growth goals?
Do you have strict key performance indicators (KPIs) to meet? You have to grow your follower count at a steady rate. By auditing your follower growth, you can stay on track to meet your goals.
Audiense Connect charts your total followers over time so you can look for patterns. This Twitter follower tracker also forecasts your audience over the next 30 days.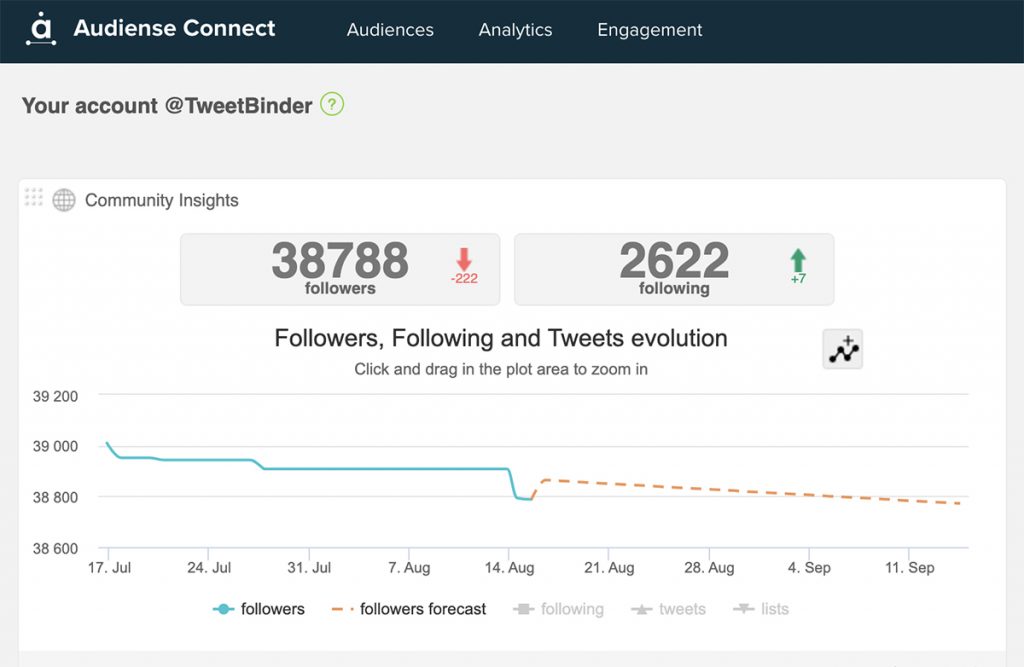 Are your Twitter audience analytics trending in the right direction? If not, you can make a plan and take steps to start reaching real X users.
Who are my top Twitter followers?
Some Twitter followers provide much more value than others. When you monitor these users, you can make valuable connections faster and focus your efforts where they count most.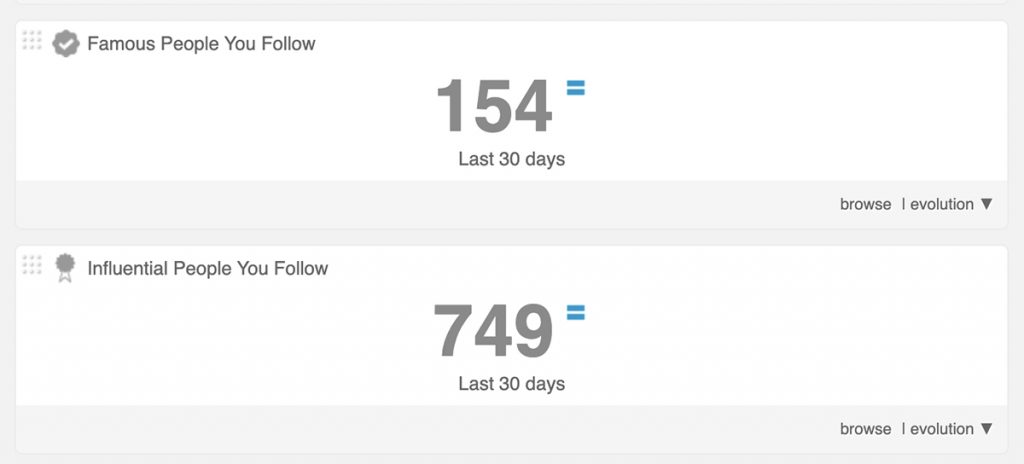 Audiense Connect measures top followers a couple ways. The Famous Followers panel shows verified followers. The dashboard sorts these accounts by follower count so you can find the most valuable profiles quickly.
The Influential Followers panel counts profiles that have a high follower-to-following ratio. They also tend to be more engaged with followers. As a result, they might amplify your content with retweets and quote tweets.
How to Do a Twitter Fake Follower Audit: Step-by-Step Process
Before we walk through the steps of Twitter follower audit, you should know one thing about Audiense Connect. It won't scan your audience and give you a percentage of fake followers. That metric isn't very useful and won't help you maintain a healthy Twitter account.
For example, a typical Twitter bot checker makes a lot of assumptions in order to detect spam accounts. Most of these tools assume a range of factors that might correlate with the probability that these accounts are fake.
So how does Audiense Connect audit Twitter followers? We analyze your audience using the settings you choose. You can use the criteria above as a starting point. But it's best to define what qualifies as a fake follower for your account, given typical activity in your industry.
#1: Check the Account Age
First, select a group of accounts to view from the Audiense Connect dashboard. Next, use the Account Age filter to eliminate older profiles. For example, I like to start my fake Twitter followers check by looking at new accounts less than a year old.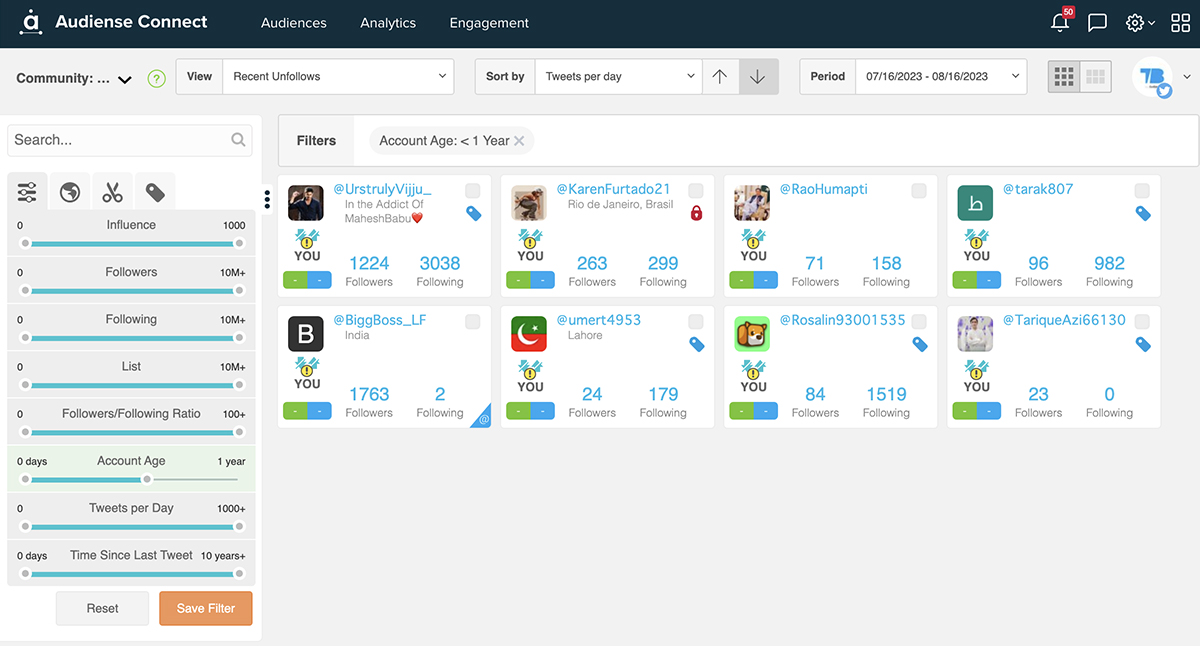 You can select any account to see more details. For example, Audiense Connect shows the age of any account. Is it less than a year old but hasn't tweeted in months? That might signal a spam account.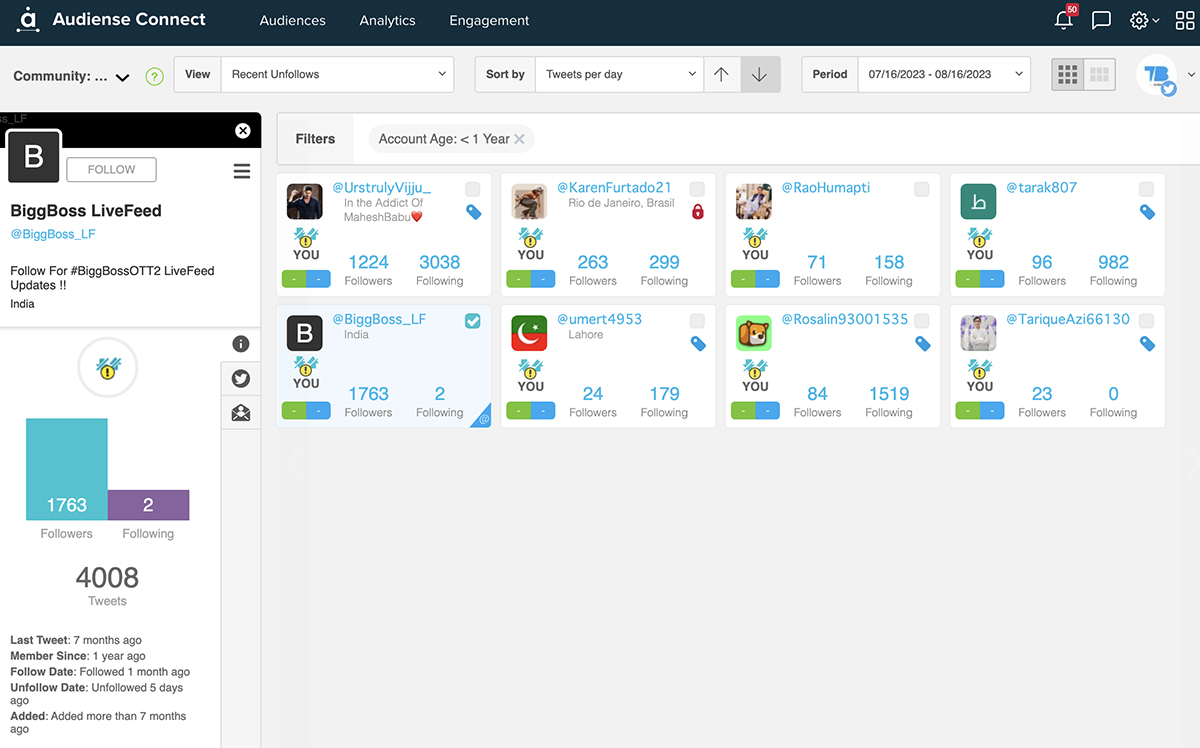 #2: Check the Number of Followers
Both big and small profiles can be Twitter spam accounts. Yet you can use some general rules of thumb to find fake followers based on account size.
For example, accounts with next to no followers are often fake accounts. With Audiense Connect, you can filter by accounts with 10 or fewer followers.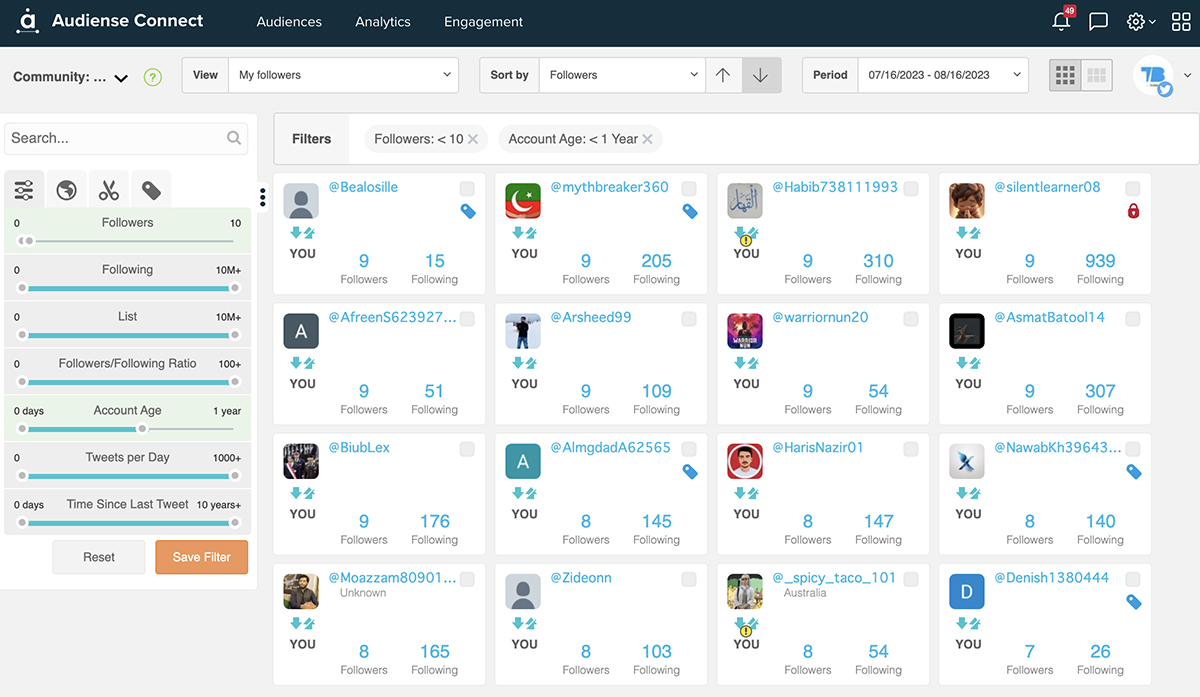 If you add the account age filter that we built above, you can start to zero in on potential spam followers.
#3: Check the Follower-to-Following Ratio
Are some of your followers also following a lot of Twitter accounts—but have very few followers of their own? Use the Followers/Following Ratio filter to find these potential spam accounts.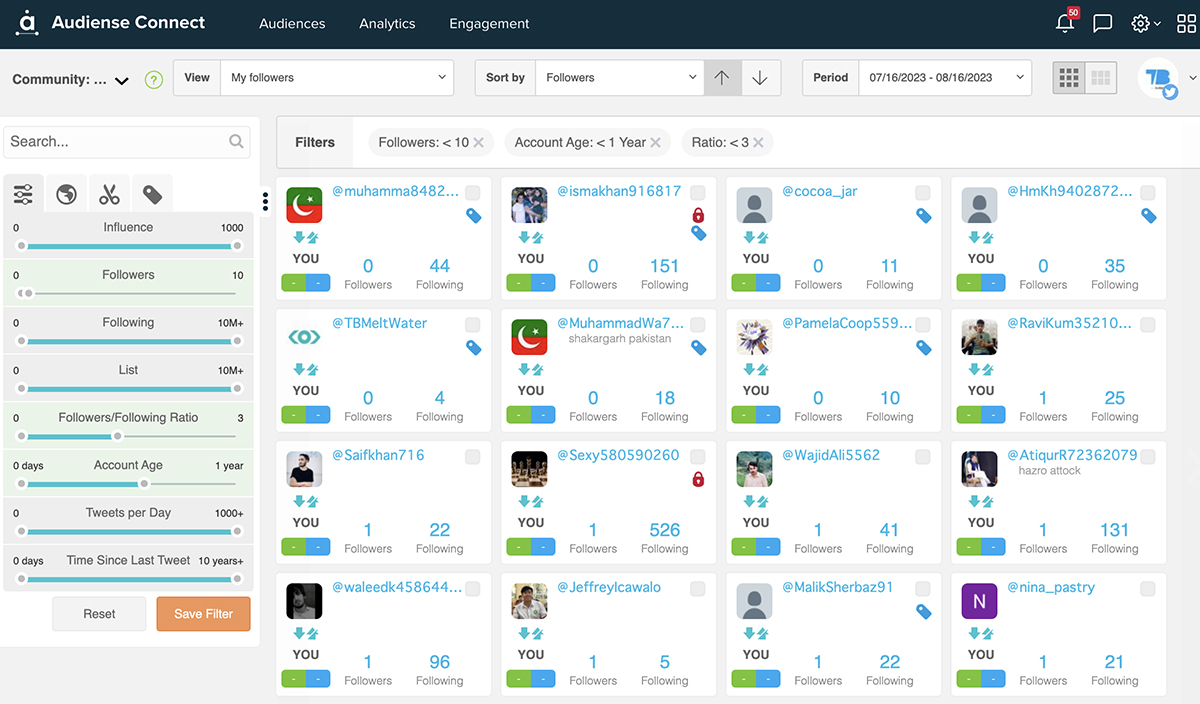 When you add the account size and age filters above, you can narrow down your list of fake accounts much faster.
#4: Check the Number of Tweets Per Day
Accounts that tweet constantly are more likely to be Twitter bots. You can find them with the Number of Tweets Per Day filter.
Make sure to choose a number that's above normal for your industry. For example, 50 tweets per day is high for many users. But in some fields, 10 tweets per day is a better threshold to use.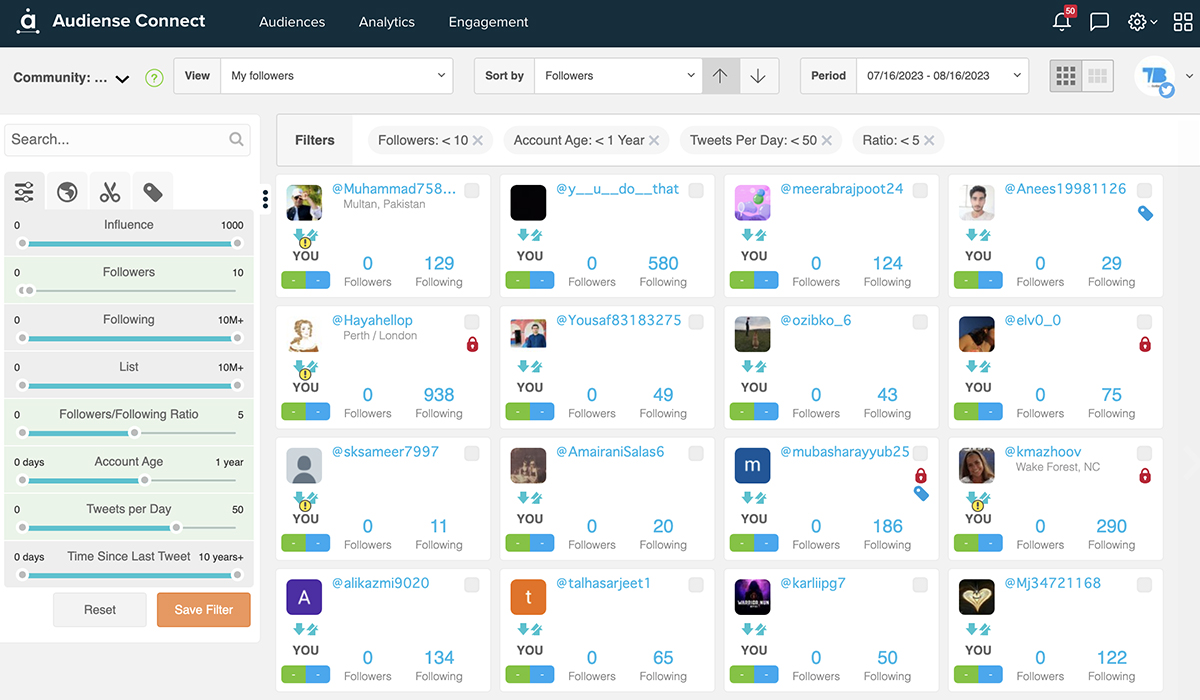 Keep in mind that some official media accounts might post on X more than normal. You can exclude them by selecting Only Non-Verified Users.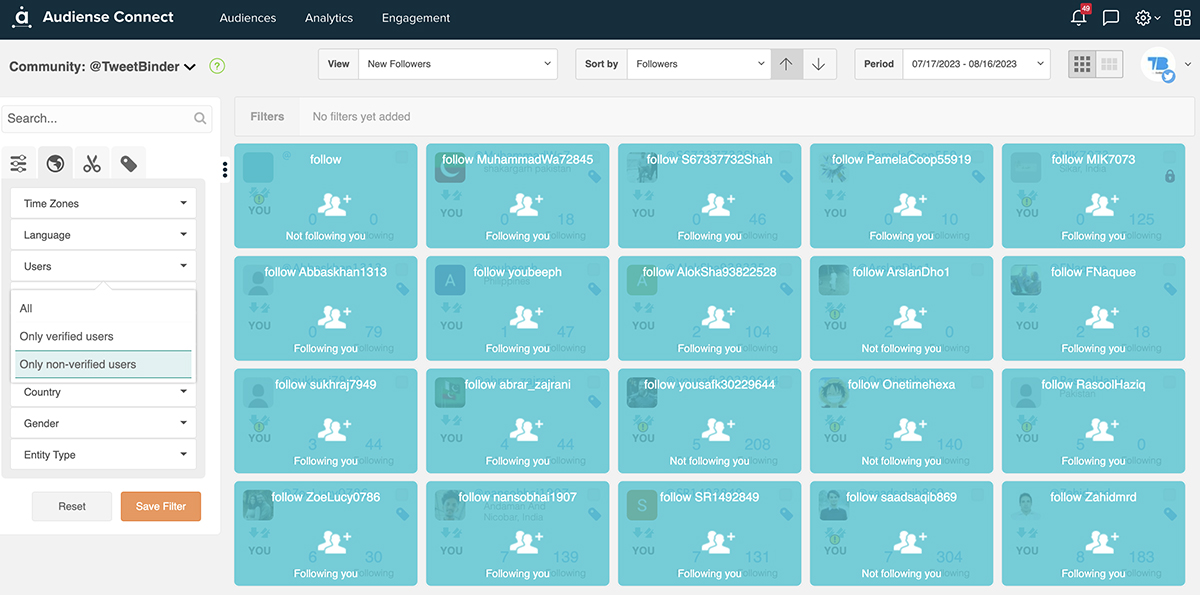 #5: Check the Time Since Last Tweet
It's also helpful to filter by accounts that haven't posted in a while. For example, you can use the Time Since Last Tweet filter to find accounts that haven't posted in 6 months or more.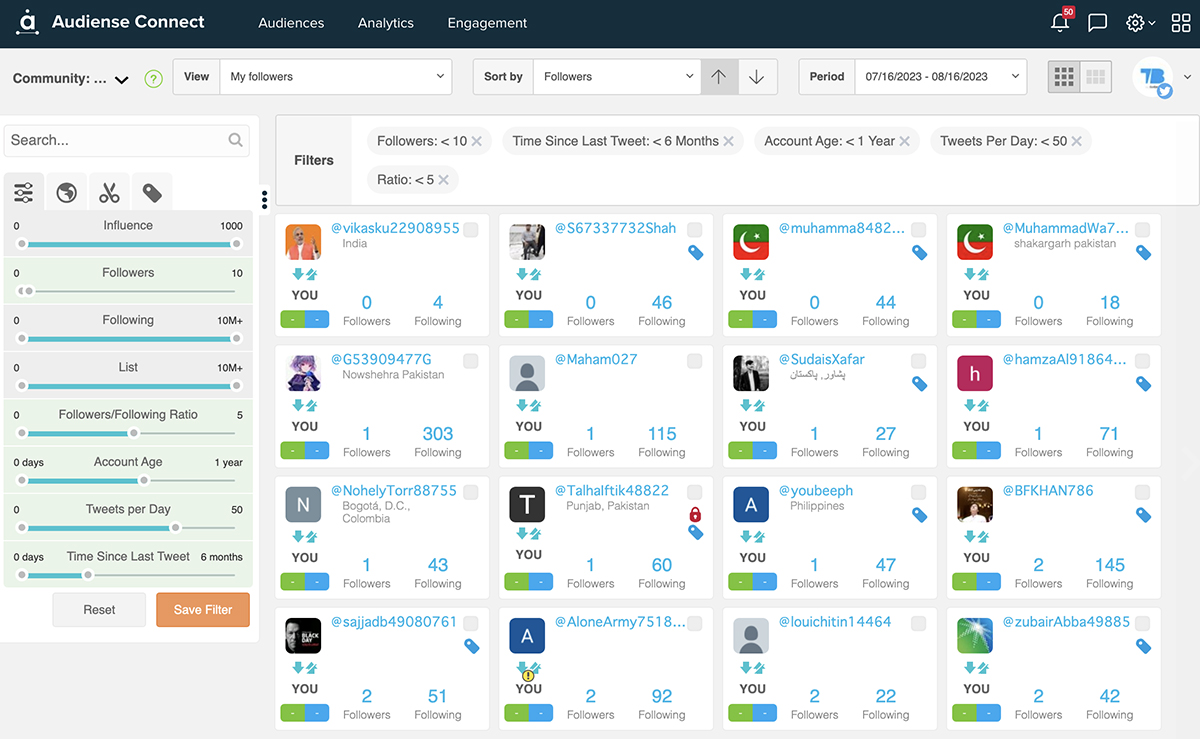 This filter can help you find inactive accounts on Twitter so you can remove them from your followers.
#6: Check for Custom Profile Pictures
X doesn't require users to add a custom profile picture. As a result, some spam accounts still have a default avatar.
You can find these profiles by opening the Avatars menu in Audiense Connect. Then select Only Profiles With Default Avatar.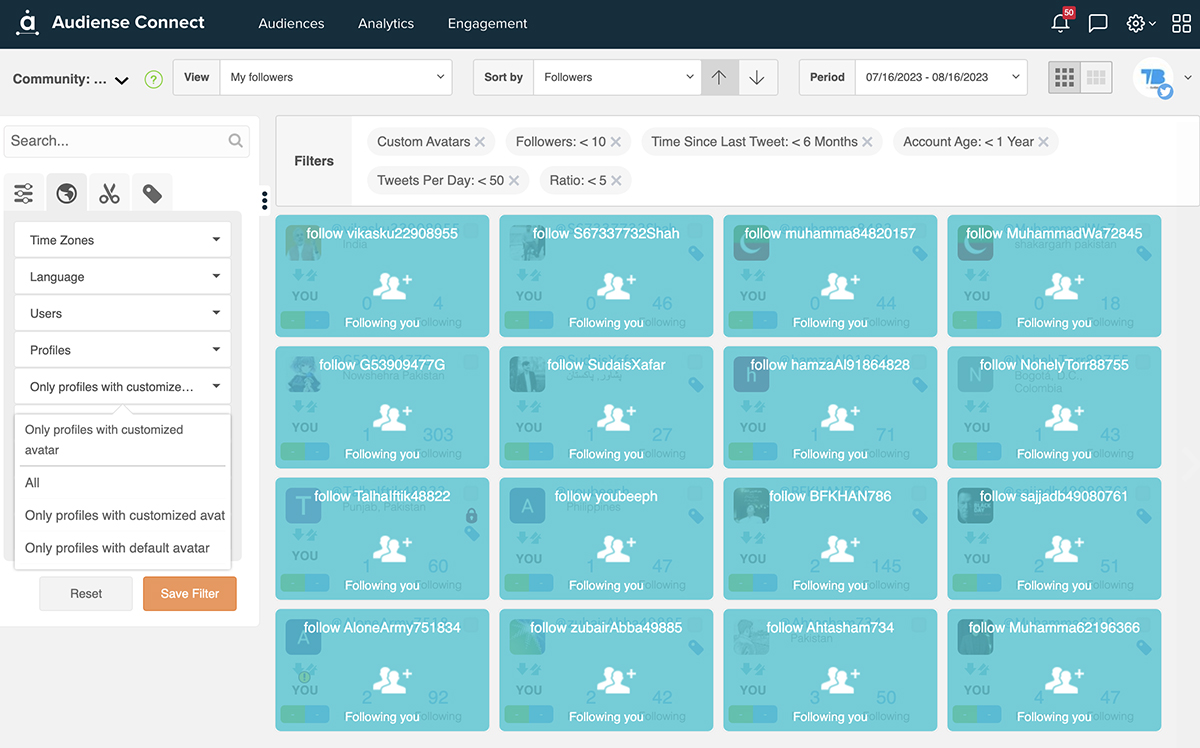 Can you rely on this filter to find only spam accounts? As always, it depends on your industry. If users in your field value their privacy, then adding custom profile pictures might not be the norm.
#7: Watch for Unusual Follower Spikes
Using a fake follower checker can help you stay on top of spam accounts. But you can also use trends to guide your approach.
For example, maybe you normally get 10 new followers a day. All of a sudden, you might have hundreds of new followers in a day. If you spot an unusual follower spike, you can review your audience more carefully.
From the Audiense Connect dashboard, look for spikes on the Community Insights tab. Then click to view your community. Change the time period to filter by the date of the spike.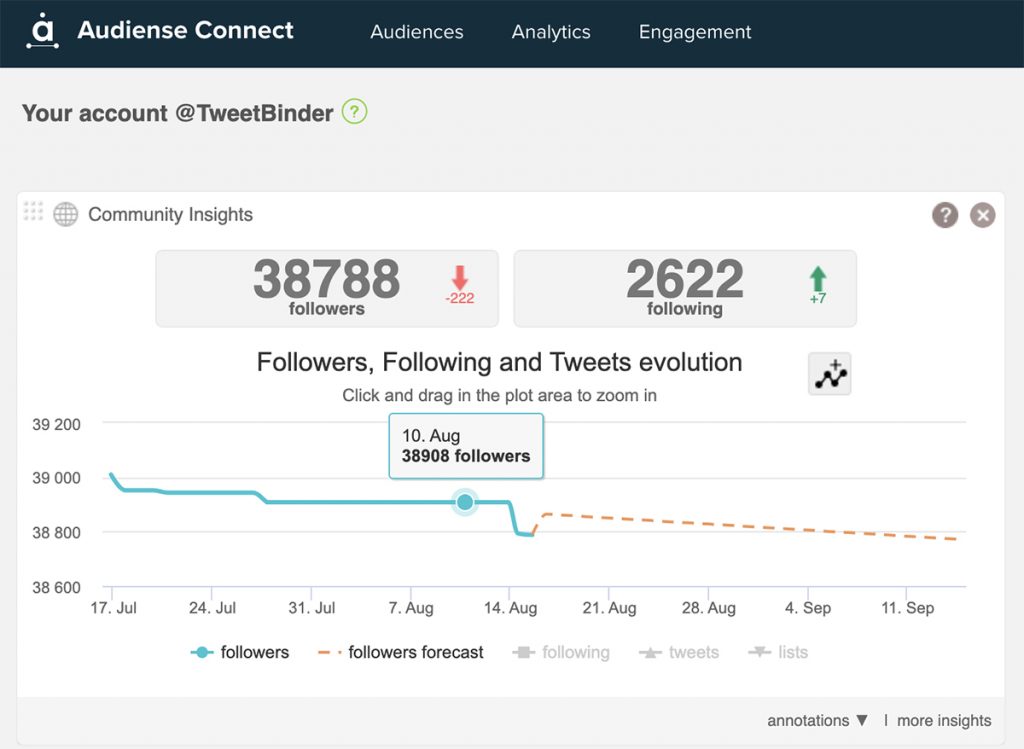 If you already suspect these followers are fake Twitter accounts, you may want to use stricter filters to confirm. Then use the steps below to remove Twitter followers who fit these criteria.
#8: Look for Unexpected Location Trends
Do you suddenly have a lot of new followers from a country that doesn't fit your target market? You can see an overall view of follower locations from your Audiense Connect dashboard.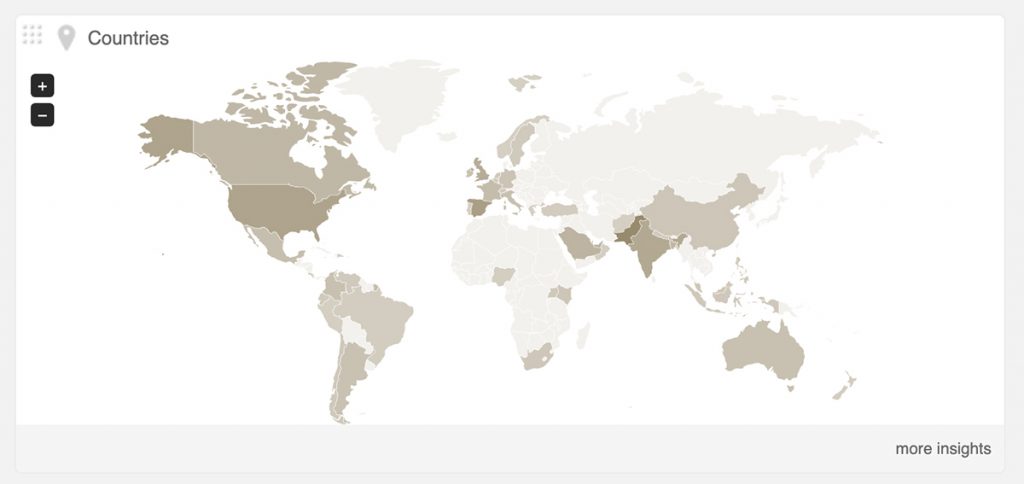 To review user locations, choose New Followers and set a time frame. For example, start by reviewing new followers from the past 2 weeks.
Then use the Country filter to find potential spam accounts. For example, you can review followers from the United States or any other country.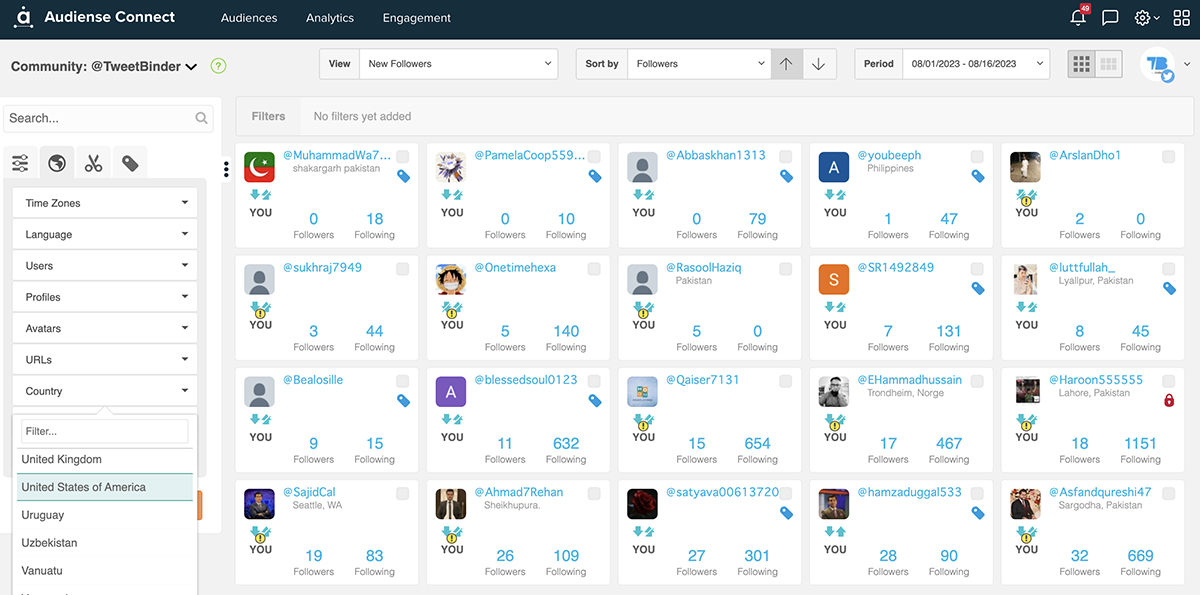 Now you know how to check Twitter fake followers. In addition, you know why to check fake twitter followers is important. Do regular Twitter follower audit to keep Twitter community engaged and relevant.
How to Remove Followers on Twitter
Once you've checked your audience and identified spam accounts, it's time to remove fake followers on Twitter. Here's how to unfollow accounts directly from Audiense Connect.
Unfollow Twitter Accounts One at a Time
From Audiense Connect – twitter unfollow tool, hover over any Twitter profile. Click the Unfollow button to remove the follower right away. You can also block the account if necessary.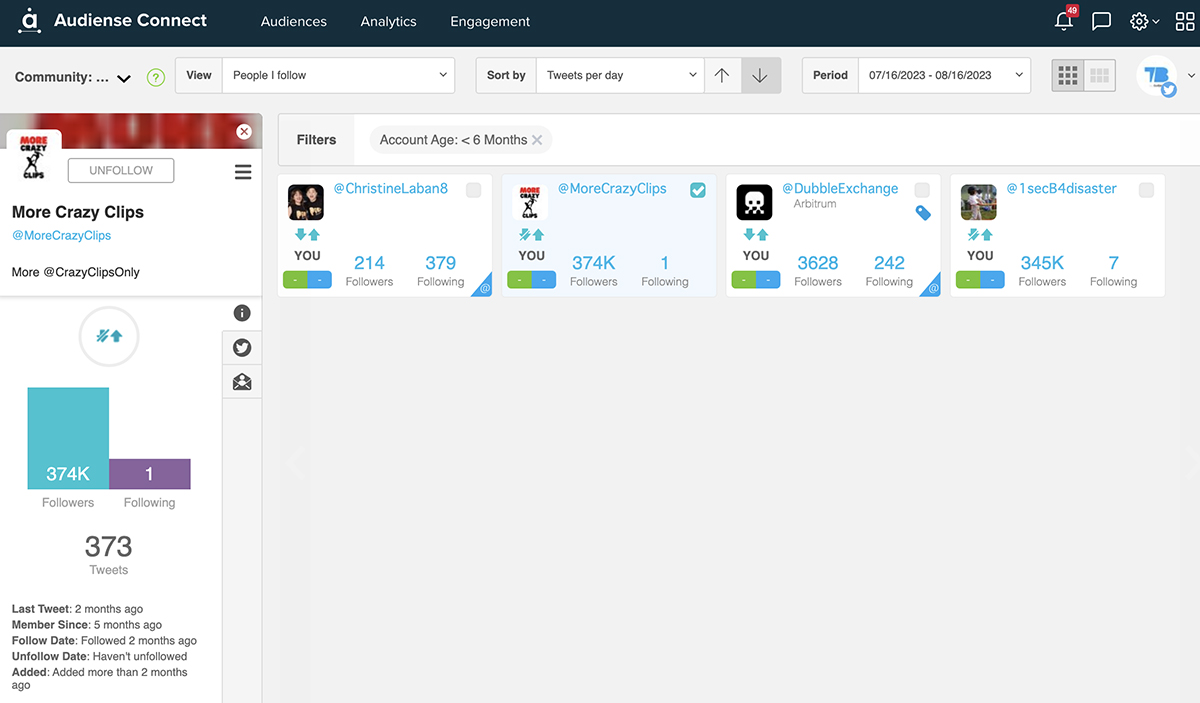 Want to review the account details before unfollowing? You can also select the profile and click the Unfollow button in the upper left corner.
For example, the account above is less than 6 months old. Yet it hasn't tweeted in 2 months. As a result, it may be inactive.
Remove Spam Accounts in Bulk
Need to remove several Twitter bot accounts at once? Using Audiense Connect, you can work through your Twitter unfollow list quickly.
From the dashboard, choose Select All. Then select Force Unfollow to remove these accounts.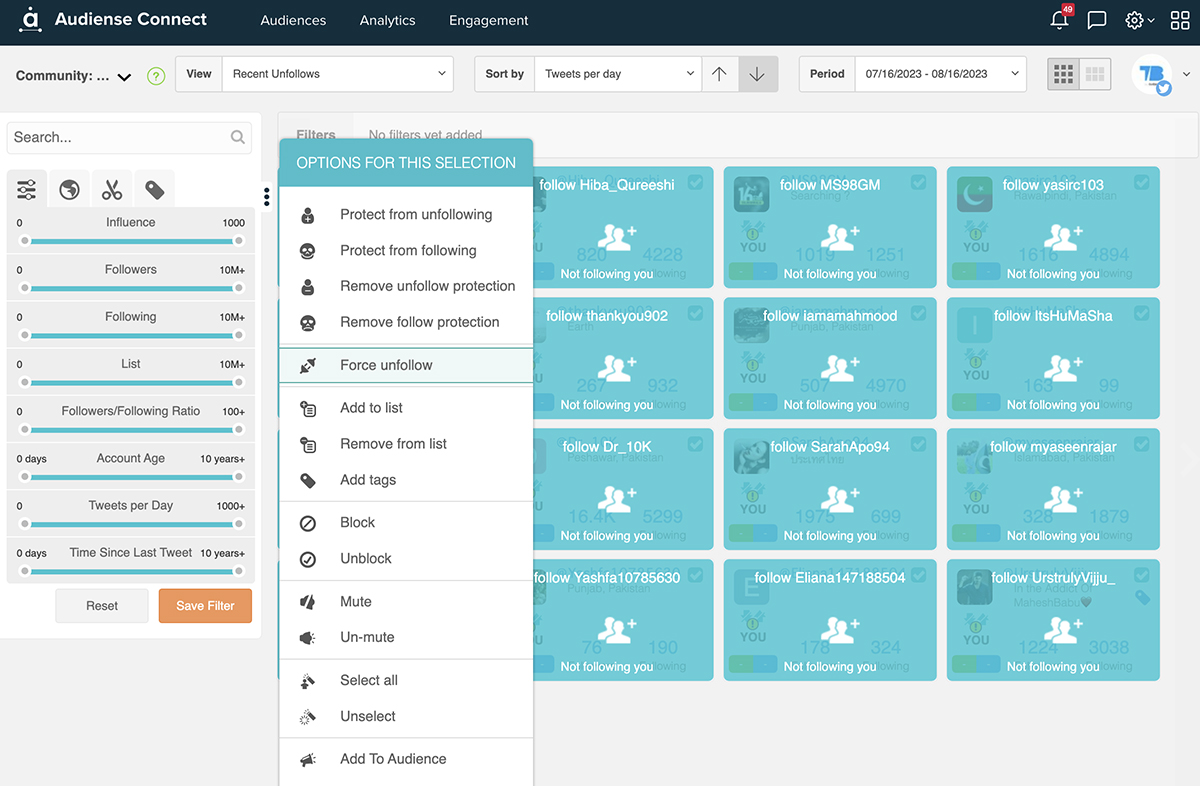 Note that Audiense Connect selects only the accounts that show on the screen, not the entire filtered list. In other words, you can select up to 35 accounts at once.
Why can't you select the whole filtered list? Audiense used to allow it. But now X considers these bulk actions spam behavior.
To protect your account from being blocked by Twitter, Audiense limits bulk actions. As a result, you can still bulk unfollow, but you have to do it more slowly.
Protect From Following Spam Accounts
On Twitter, fake accounts never have to make it onto your following list. You can easily protect yourself from following spam accounts via Audiense Connect.
From the dashboard, select at least one fake account. Then from the menu, choose Protect From Following.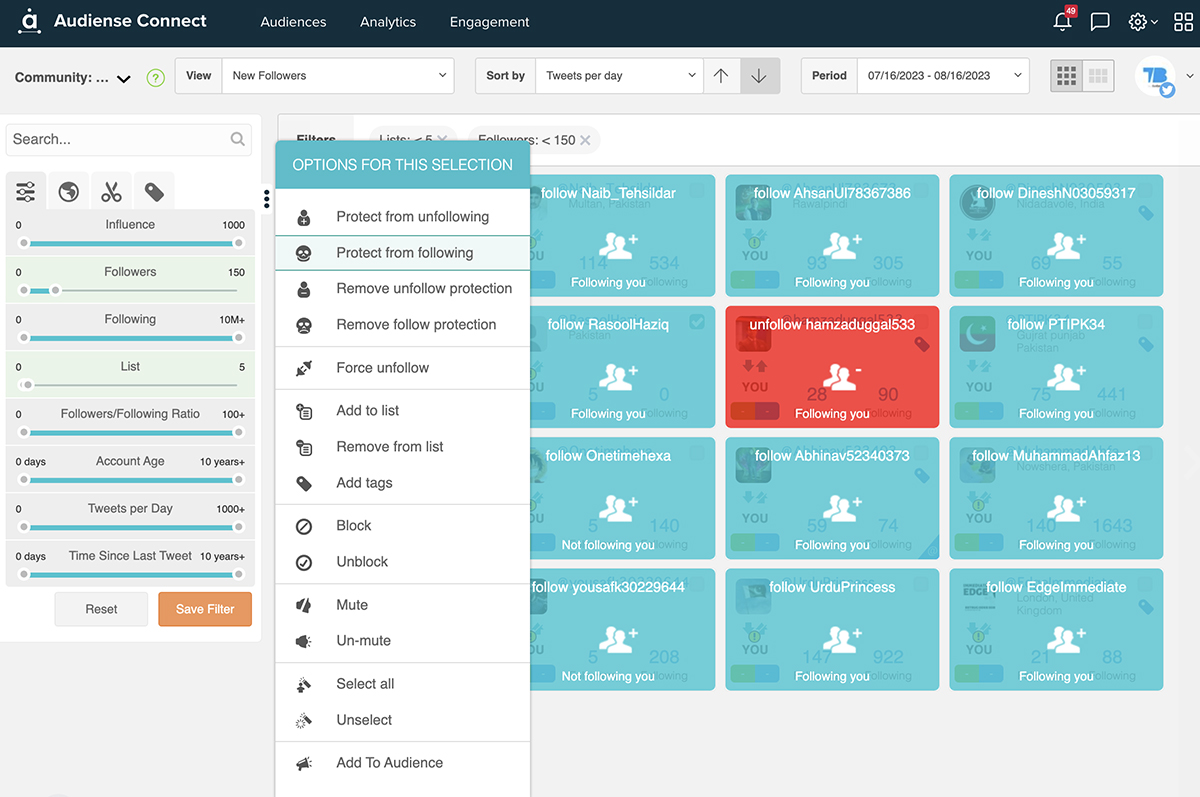 Now you'll have fewer spam accounts to filter out.
Avoid Removing Real Twitter Accounts
Sometimes real Twitter profiles might fit the criteria for a fake account. But if the profile provides value to you, then you won't want to mark it as spam.
To avoid unfollowing Twitter accounts like this, use Audiense Connect. First, select the accounts. Then in the menu, choose Protect From Unfollowing.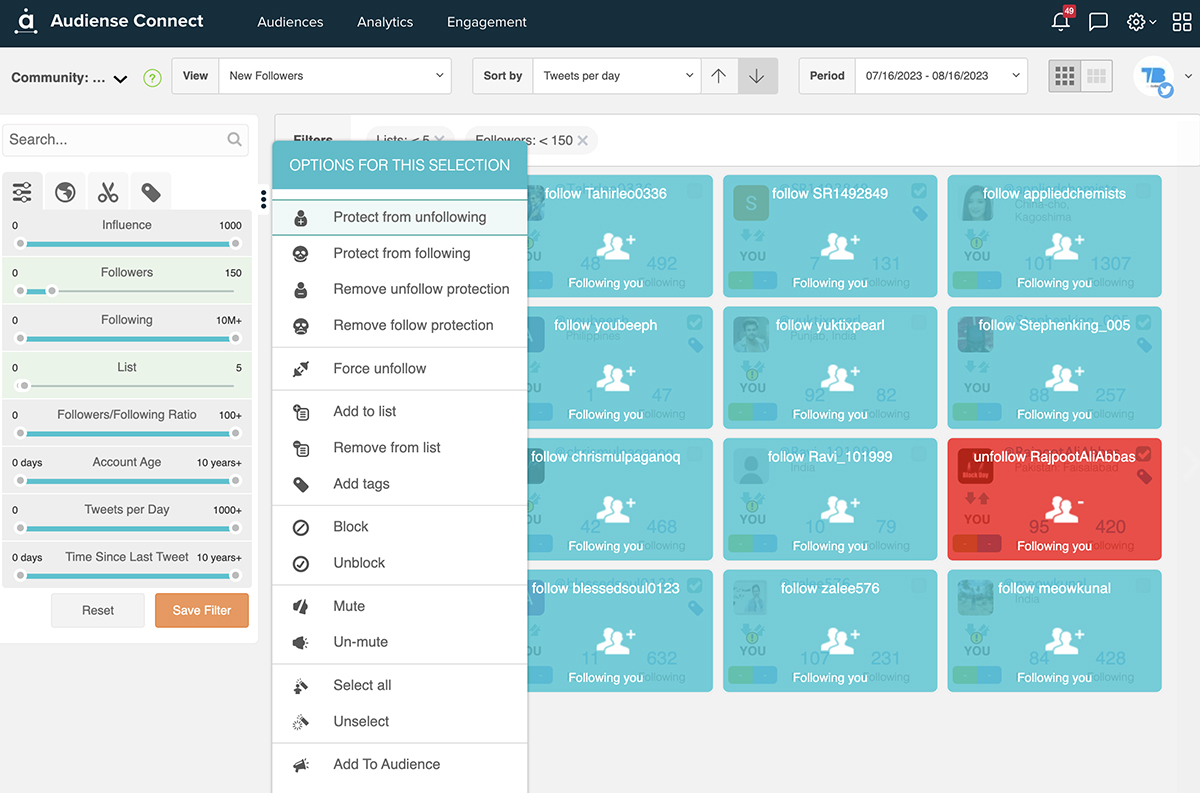 For example, you might want to use this setting on accounts that often engage with your content. You can find them by choosing My Influencers from the main menu.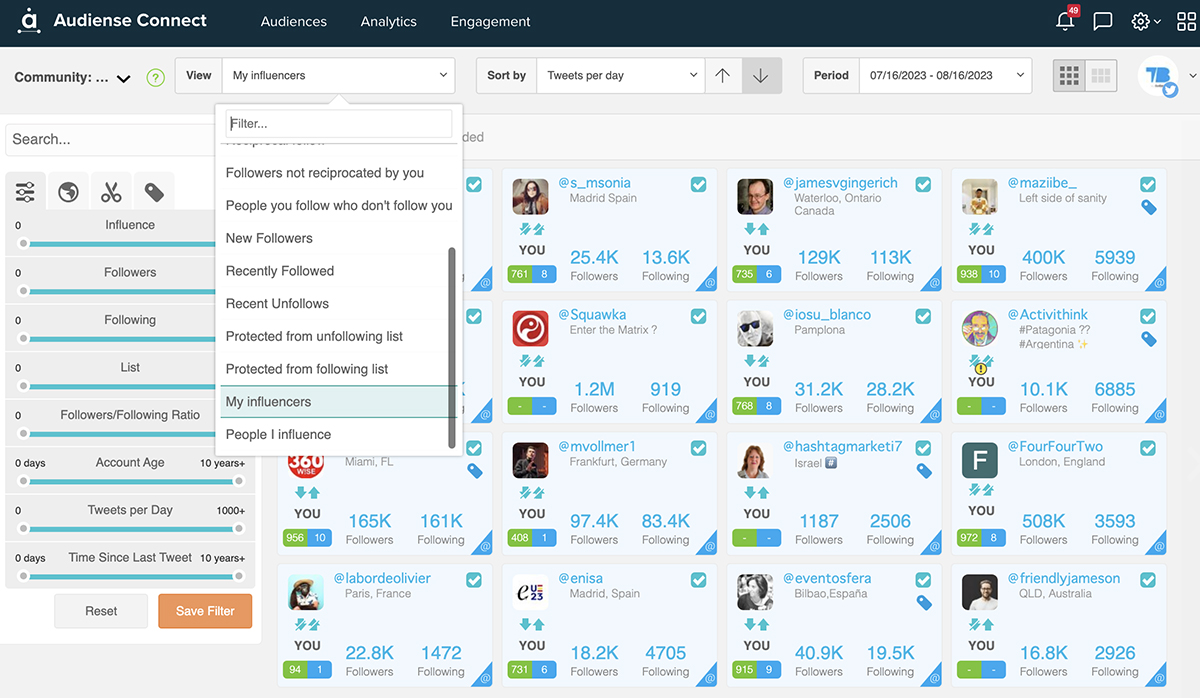 Remember to add your own filters to this view. The next time you do a fake follower audit, you can remove bots faster without losing real accounts.
Key Takeaways From Twitter Follower Audit
Taking the time to audit fake followers is critical for reaching your marketing and outreach goals. With a Twitter fake follower check, you can set your own values to keep your account healthy and your brand safe.
Ready to analyze your audience so you can remove spam accounts and unfollow Twitter bots? Sign up for Audiense Connect and get started for free.
Anna Sonnenberg is a social media marketer for B2C CPG brands and a B2B SaaS writer specializing in product-led and strategic content marketing for martech, sales automation, and productivity platforms.