This post is also available in: Español (Spanish) العربية (Arabic)
This post does not longer reflect the reality of Tweet Binder data. We are Twitter compliant and we always follow Twitter's guidelines regarding data download. We will be updating the content of this post, so when you read it keep in mind that the content will be updated in the next days.
How to download your Twitter Archive
Twitter offers a free method for downloading a user's tweet history. All of the tweets with various fields, such as date, are included in this repository. Due to the significant changes Twitter is suffering in November 2022, we have made it possible in Tweet Binder to save a Twitter archive of tweets. This has a cost and will only work for public accounts that have not been deleted, banned, or closed. It compiles all the original tweets that have been published up to that point. To download a Twitter Archive, just click the next button if you don't want to wait.

Downloading tweets from a Twitter account and having the ability to store them in case the worst happens on Twitter has a cost, however it is extremely modest, and this functionality is an addition to Twitter's capabilities. Tweet Binder suggests using the Tweet Binder approach only if downloading the file from the official source (Twitter) takes a a significant amount of time and you need data right away. These reports can between 12 to 24 hours to be generated.
Steps to download your Twitter archive
To download a Twitter file from an account, follow these steps:
Enter the Twitter Archive Website
Insert the username from which we want to download the tweets
Click on "add" and then on "create"
These are the steps to download your Twitter Archive in pictures: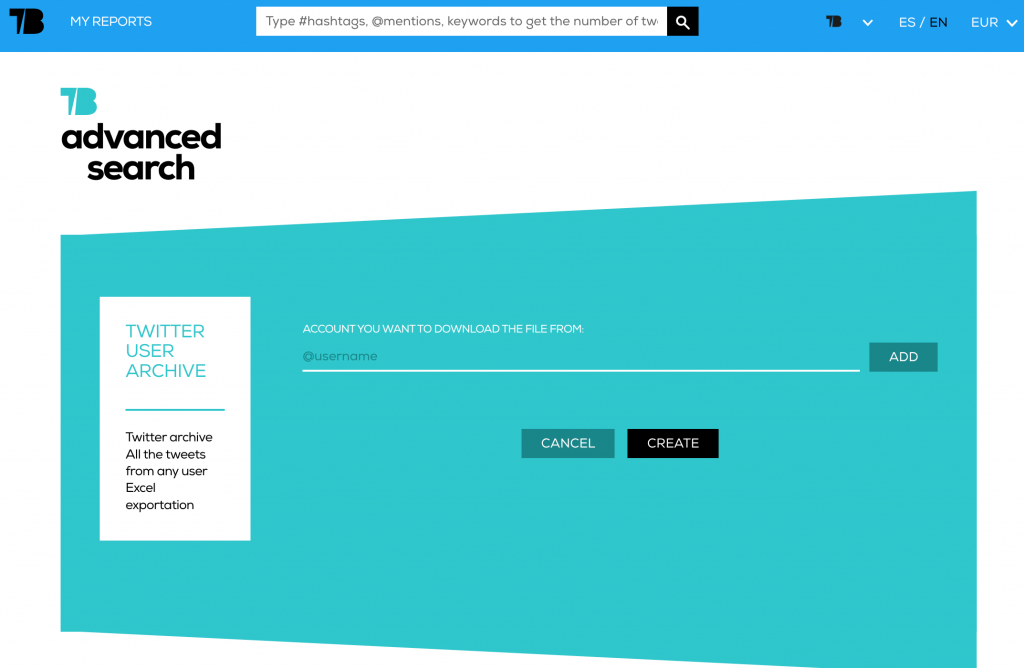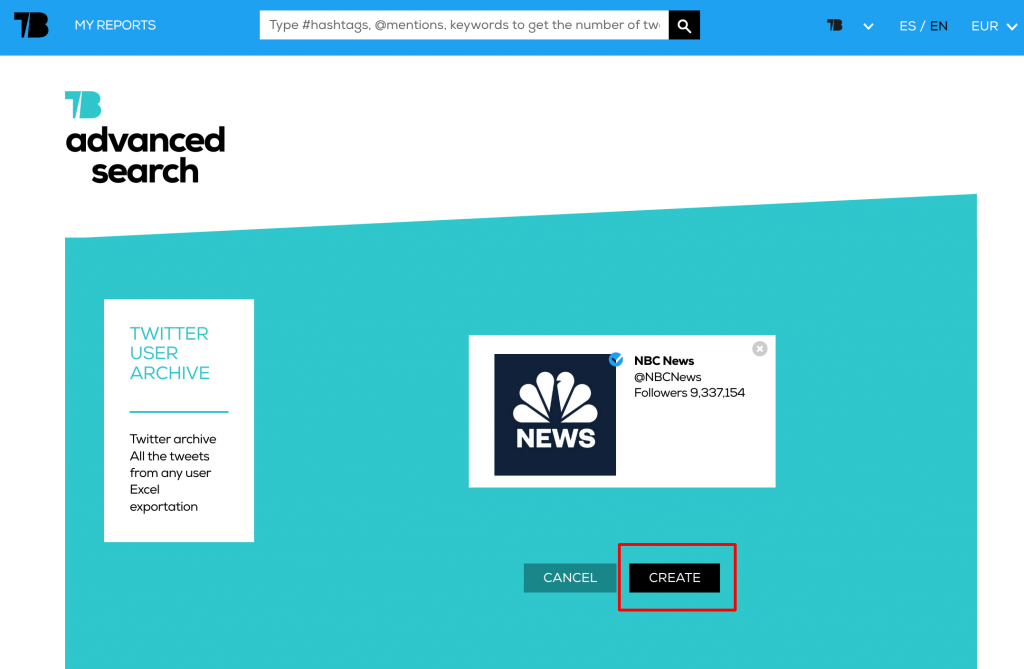 The archive, which will compile all of the account's original tweets, may take several hours. Notice that these reports can only analyze public accounts.
What the Twitter Archive includes
Tweet Binder's tweet archive includes all the original tweets posted by the user and a statistics screen. In fact, these are some of the details the Twitter archive include:
Number of Tweets published
Amount of Retweets received
Number of likes received
Current number of followers
Types of tweets sent
Ranking of tweets with the most RTs
Ranking of tweets with the most likes
Most mentioned Twitter accounts
Most liked images
Images with more RT
The Excel file with the tweets contains all the tweets written by the user, it does not have the published retweets since they were not written by the user, only the original tweets. Each original tweet includes the following fields:
Date
Text of the tweet
Permalink
Number of retweets
number of likes
Economic value of tweets
How to navigate your tweets in the Twitter Archive
If an account has fewer than 35,000 tweets, Tweet Binder offers the option to display all of the account's tweets in a dashboard. If the archive you are trying to obtain has more, you can see the tweets in the spreadsheet. You may browse and search tweets on the web dashboard, as well as organize them into tweet binders.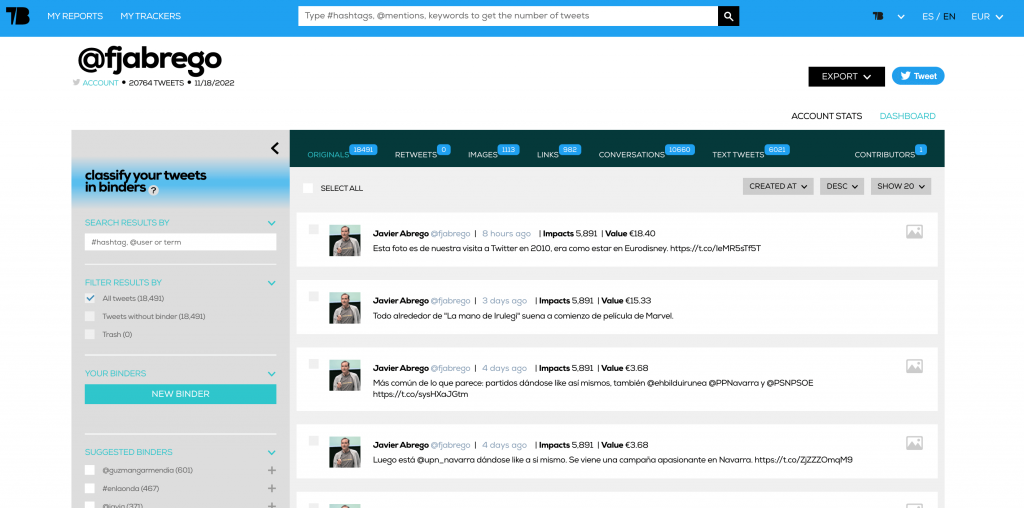 Conclusion
Twitter Analytics are the core of Tweet Binder. We also provide comprehensive services to analyze accounts, hashtags, cashtags or keywords that are also very useful for keeping an eye on Twitter accounts.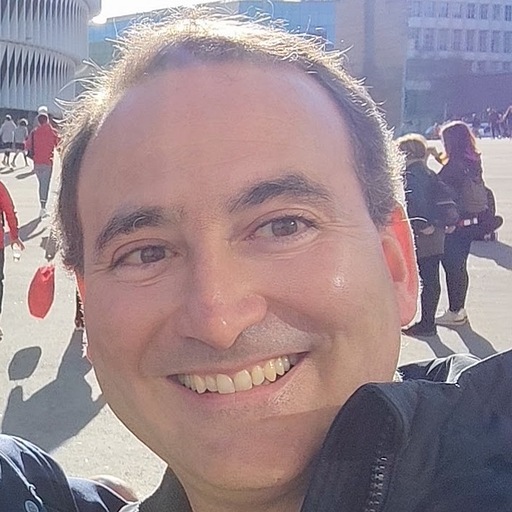 Javier is the founder and CEO at TweetBinder. With more than 10 years of experience in Twitter Analytics space, he is on the mission to build best-in-class Twitter marketing tools helping X community to thrive.