This post is also available in: Español (Spanish)
Twitter is a popular social network. A vast online universe filled with millions of short messages: the tweets. There are no boundaries in order to be able to tweet. It is as easy as having an email to login to the Twitter page and follow the steps to open a Twitter account. After that, a tweet just needs seconds to be posted online. However, not all the tweets have the same relevance. That comes with the followers, if a Twitter account has zero followers it's pretty hard to get a noticeable tweet. And by noticeable we mean relevant. Tweet Binder is able to detect when a Twitter account has likes a tweet by another Twitter account.
There is a tendency to assume that Twitter is a place where most of the accounts tend to complain about something or create "noise". Well, there are some "hard tweets", but Twitter is a wide universe. And being able to like a tweet is a right anyone has just for being part of it. But, how does it work? How can we find out the most liked tweet of a hashtag?
Anatomy of a tweet
We all have heard about Twitter and a tweet that, at some point, has become viral. A tweet can be popular or can be regular. Most of the tweets are regular (just as the opinions that we share in the offline world). However, a tweet can somehow be empowered by other users by retweeting it. This means that you post the exact same tweet with the user and the tweet as it is on your timeline. Or you can also like it. By liking a post it means that you somehow support what it says. That you agree with it. As we have previously posted, there are no real rules, so a retweet and a like can mean a million different things. But these are the basic ones: a retweet amplifies what a tweet establishes and a like supports it.
Although there are no rules, there are things anyone can do on Twitter. For instance, we can use hashtags to add a topic to our tweet. We can check the trending topics in our city, country or anywhere. We can, of course, follow other Twitter accounts. Or we can even create Twitter lists. So the chaos that may seem to rule on Twitter has its own norms.
A way to organize an understand that chaos could be with a Twitter tool. Twitter analytics are wide and sometimes can seem hard to comprehend. However, there are tools and tips to help us understand what's (or who) is being a trend or how to find the tweets we are really eager to read. Twitter has its own advanced commands in order to help the users access specific tweets. In fact, the third party tool such as Tweet Binder usually allow to use them on their search box. That way you can get a complete Twitter report.
No matter the topic, it can be for political purposes or for an academic research, you can analyze any tweet from the present or the past with the proper Twitter report. Getting to know the number of tweets or likes of a Twitter campaign is pretty easy with the right Twitter tool.  But let's get back to the likes part.
How to like a tweet?
Liking a tweet is one of the things any Twitter user can do. Well, the tweet has to be public or from a private account that you are lucky enough to follow. By clicking the hearth shaped option below the text we are giving a like to that tweet. Do not worry, it is easy to know if you have in fact liked a tweet. Once you do it, the heart icon turns red.

There is a new marketing trend for the Mulan film release, this is something we encourage you to try. Look for any tweet with the hashtag #Mulan a like it.
LIKE THIS TWEET IS SO COOL #mulan pic.twitter.com/QBqLN4I4tu

— anita + jungkook ia (@TBYANITA) September 4, 2020
How to search for the most liked tweet?
Once we know how to like a tweet, we may also want to find out the most liked tweet. We can scroll down the account or hashtag we aim to discover its most liked tweet. Nevertheless, Twitter has a filter that makes it quite easy to find popular tweets. We already have a post about how to look for the most retweeted tweet.
Let's use the recent MTV Video Music Awards as an example. The official hashtag was #VMAs and there were millions of tweets with it. But what we need is to find out the most retweeted tweet of the event. The way to search for a specific number of likes is: #hashtag min_faves:number so in this case we have been able to discover it by typing on Twitter:
#VMAs min_faves:500000 
It is not incredible at all that there are two tweets from BTS as the most liked tweets. Surpassing the two million of likes, this is the top #VMAs 2020 tweet based on its likes:
다래끼가 나서… 요즘 안경 써요… #VMAs 상 받을 수 있게 큰 사랑 주신 아미 여러분 감사하고 사랑합니다 헿 pic.twitter.com/YVSndrhdhY

— 방탄소년단 (@BTS_twt) August 31, 2020
Which is the most liked tweet ever?
As Twitter is an evolving ecosystem so are the likes a tweet receives. However, we can say that this is is most liked tweet even at the time this post was written:
Most liked Tweet ever.

A tribute fit for a King. #WakandaForever https://t.co/lpyzmnIVoP

— Twitter (@Twitter) August 29, 2020
It is sad why this tweet has become the most liked tweet of all time. It used to be one from Barack Obama. Hoverer, the recent passing of the well know actor from Black Panther marks a new milestone in Twitter's history.
Most liked tweets on Tweet Binder reports
We at Tweet Binder offer free Twitter analytics. In fact, you can create a free report by clicking this box:
But we also offer complete reports and even monthly plans. All of them include the most liked tweets of the search we have run. Getting the most liked tweet of a campaign or a hashtag is an important KPI. It is also a valuable metric to find out those tweets that are more important given the likes as a relevant metric. So now, you can use the Twitter filter to find out the most liked tweet or you can create a Tweet Binder PRO report in order to easily have it within your reports' metrics.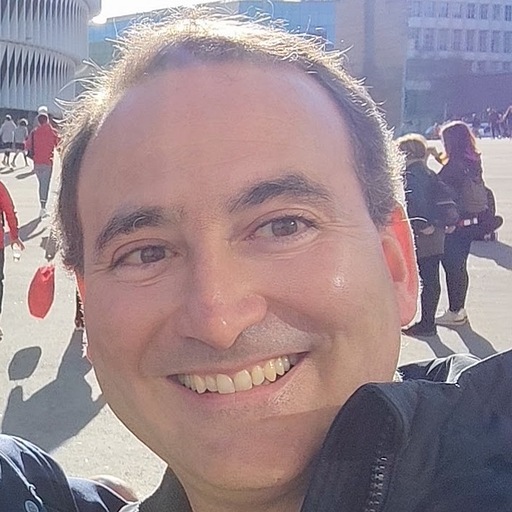 Javier is the founder and CEO at TweetBinder. With more than 10 years of experience in Twitter Analytics space, he is on the mission to build best-in-class Twitter marketing tools helping X community to thrive.