This post is also available in: Français (French)
How to monitor Twitter mentions
Tracking social media mentions is essential, believe us. Specially when creating a Twitter hashtag tracker. How many Twitter mentions do your clients' accounts receive per day? That's a question you should ask yourself every week or so. How do you track those Twitter mentions? These two simple questions are key to measure their reputation and identify those users who can become clients in the future. You can read this incredible post or just jump to the Twitter mentions report by inserting the Twitter handle in the following search box:
The number of Social Media mentions can sometimes be overwhelming. However, if we track them correctly we can get a lot of benefits. This task should be part of your daily work as a marketer. We will explain how to create a Twitter mentions dashboard using Tweet Binder. Just a friendly reminder for you: the free version of Tweet Binder is very complete and if you just want to know the number of Twitter mentions it is more than enough. In addition, you can extend the time period analyzed and the volume of tweets thanks to the PRO version. With the PRO reports, you will be able to download all the stats and Twitter mentions in Excel format. Also, you will be able to classify the tweets inside the report.
To track Instagram mentions is very different from Twitter. The access to the Instagram API is more limited. That's why we have to work this data in depth through the hashtag reports on Instagram. Do not worry because we will talk about it in another post and you will discover all the information.
How to count Twitter mentions
This question is really easy: use a Twitter tracking tool, use Tweet Binder. Counting Twitter mentions with us is easy and free (really). Just type the @UserHandle in the search box at the beginning of the article and you will see a report where you will know the total number of Twitter mentions. After using the Twitter mentions search box know that you will access a Twitter analytics report which shows many stats, the main one shows the total number of tweets (retweets included), you will be able to divide the tweets by type.
In the next picture you see the total count of Twitter mentions for @McDonalds in the beginning of 2020: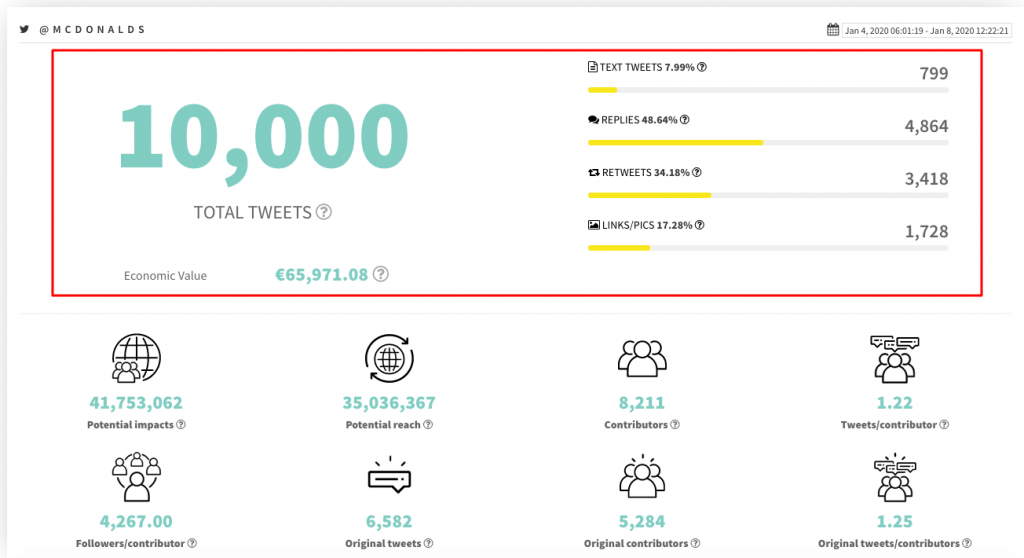 How to search twitter mentions
If using Tweet Binder, the best option is just to write the Twitter handle in the search box below:
One of the main benefits of tracking Twitter mentions is that it allows you to see how your brand is being perceived by the public. By monitoring mentions of your handle or brand, you can get a sense of what people are saying about you, both positive and negative. This information can then be used to improve your overall social media strategy and make adjustments as needed.
Another benefit of tracking Twitter mentions is that it allows you to engage with your audience in real-time. If someone mentions your brand or handle, you can quickly respond and start a conversation. This can help build stronger relationships with your audience and increase brand loyalty.
Tracking Twitter mentions can also help you identify influencers and potential partners. If someone mentions your brand and has a large following, they may be a great person to collaborate with or reach out to for a partnership.
What are Twitter mentions and how to count them?
Whereas there is just one type of Twitter mention, people use this term to make reference to different things. So we will state what is exactly a Twitter mention but we will also pay attention to the other things that are usually called mentions.
@AccountName: This is the Twitter mention par excellence. When a tweet contains in its text the @Username's handle, that is a mention.
Reply mention: This is very similar to the first type but slightly different. A reply is when someone does not start a tweet from scratch but when they reply to what other user has tweeted. These tweets are only seen by the accounts tweeting and by the users following both of those accounts.
Plain text mention: These mentions are exactly like the first ones but with the difference that they do not include the @ symbol. These are just text mentioning a brand, person or company.
Hashtags: These are not Twitter mentions per se but they can be considered as one. This happens when the hashtag is the name of the company. So, for example, the hashtag #TweetBinder can be considered as a twitter mention.
How to track Twitter user replies
If you want to track only the replies to one user, you have to add the Twitter Advanced Search command "to:" and then the user name without "@". If we want to see how many replies @McDonalds got, we will write to:McDonalds in the search box (you can try any other user):
The result is different:

How to track Twitter mentions and what to track when we monitor Twitter mentions
A Twitter mention is a public tweet an account receives from another one. For example, I want to publicly ask something to a brand I must write its username in the tweet and the other user will receive a notification. A mention is different from a reply, that is a response to another person's tweet. We need to track Twitter mentions and replies and, for the purpose of this post, they will be considered the same. That's because we want to know what people say about us either if it is a reply or a mention.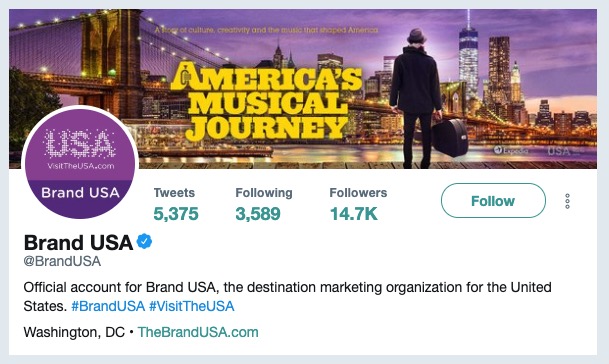 Also, and this is important, we need to track the retweets of the mentions we receive because they add Twitter impressions to the hashtag. A reply is only seen by the common followers of both accounts (replier and replied), however if it gets retweeted the impact multiplies. For example, we need to take this kind of information into account in Twitter campaigns that become trendy or to detect influential users who are talking about us. We will be using the account @BrandUSA as an example for this post. So let's see how many mentions (public tweets) it receives. We actually like how they manage their Twitter presence. Imagine being able to track the Twitter mentions of a political campaign. Tracking politics on Twitter is a topic that we are leaving for a different post. But just think about the amount of information you can get from there.
As we are learning about Twitter statistics, it is important to know a couple of things before. In this section, we are going to remark the difference between mentions and replies. Mentions stands for those tweets which have the name of the account in the text of the tweet whereas a reply is a response to someone else's tweet. Mentions can be seen by any Twitter user but replies can't. So, how to see replies on Twitter? These can be seen by people who follow both the account that has tweeted and the account who replies the tweet. Therefore, in order to see Twitter replies, the user needs to follow both accounts.
A new figure that has raised in these social media days, are trolls. These are people who mention an account several times per day and usually to bother that account and mock him. As has been explained before, mentions can be seen by every Twitter user, so with the raise of these trolls people ask how to report a Twitter account and get it deleted. Reporting an account is a very simple process. It can be done from the troll's Twitter profile page and click in the three-bottom menu. There, the user can block the account and the report it.
Retweets are also important in this differentiation of tweets in replies and mentions. It is so that is a user retweets a reply to a tweet, this can be seen by every user who follows the account who has retweeted. So, as important as it is to track mentions or replies, it is also important to know how to track retweets. With Tweet Binder, any user can generate a report that analyzes only retweets. This Social Media tracking tool will give users a complete analysis on all the retweets a hashtag has generated. In the following lines we will explain how to make the most of a hashtag counter such as Tweet Binder.
Search Twitter mentions and analyze their sentiment
We have insisted in this por that Twitter mentions are very important, but we have to analyze beyond the numbers. If your client receives 1,000 mentions in one day, is it good or bad? We believe that analyzing the Twitter sentiment of those mentions is as important or even more. With Tweet Binder you can analyze the sentiment of a mention and know if it is good, bad or neutral. Here some examples of the different types of sentiment:
Positive Twitter Sentiment: I like @starbucks so much, this company has the best coffee in the world, totally in love.
Negative Twitter Sentiment: My hate for @Walmart is huge, the treated me very poorly.
Neutral Twitter Sentiment: Here eating a @McDonalds.
When searching for Twitter mentions for you or your client you should also take sentiment in consideration: we need to know if the mentions are positive or negative. Very important as well is to see how many followers people who tweeted (positive or negatively) have, but that's a different story.
How Track Twitter mentions with

Tweet Binder

For this example we will be using the classify tab that is displayed in every Tweet Binder Report. This is PRO feature but it is really useful. Well, we will need to go to www.TweetBinder.com and write the user name of Brand USA in the search box. The free version will give you access to statistics from the last 7 days up to a total of 500 tweets. Do not worry if you need more time or more Twitter mentions, you can contact us to upgrade your report anytime.

Then you will go to the stats dashboard. Before you get too excited with numbers, we need to "clean" a little but the results because here there are two types of tweets that we don't want to track but Twitter will give anyway:
Tweets sent by @BrandUSA
Retweets to @BrandUSA's tweets
We do not need those tweets because they are not really Twitter mentions to @BrandUSA. We have done a report to track Twitter mentions. So it is time to clean the Twitter report! We will need to go to the "classify" section on the top menu. Once there, we will first delete the tweets sent by @BrandUSA. We will click on "new binder" and, after setting the name, we will write in the "Add tweets from this contributor" section the following: @brandusa and then "add contributor". Once we create the binder, we will have all the tweets sent by @BrandUSA, we click on them and delete them. It will be easier if you extend the rating on the page and delete each list at once.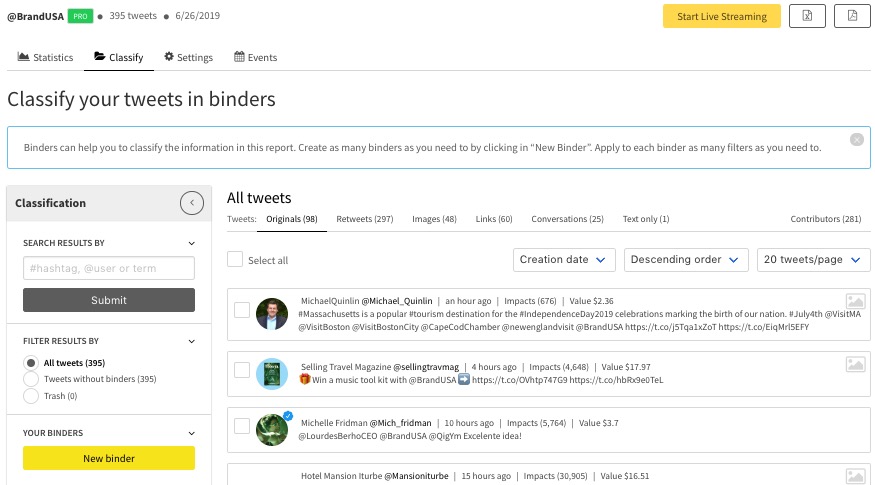 For the retweets to @BrandUSA's name we will do something quite similar. We will click on the "new binder" button and write RT @BrandUSA in the box. Remember to click "add term". Once you get the RTs you go the the binder and delete them. Let's keep in mind that retweets are the main way of creating Twitter engagement.
Also, remember that with Tweet Binder you can know the economic value of a Twitter account. By running a report you will be able to see how much a Twitter account is worth. This way, if your campaign has involved influencers, you can know their real value. Also, if you run a Twitter chat you can analyze it as well with Tweet Binder.
Measuring the impressions, tweets and reach
Once the report has been cleaned, it is time for the fun part: interpreting the results and comparing them with other reports. We have made the report for @BrandUSA with mentions since October 2018 so we have enough data to "play". You can create your own Twitter Impact Report. Also, you can run a Tweet Binder report to track other people's Twitter mentions. Our reports are not limited to the mentions to your account, you can run a report for any account. In fact, you can use the advanced Twitter search to create a report on several accounts.
Track Twitter mentions in Tweet Binder
There you will see all the important stats (such as total number of tweets or the tweetreach). Our recommendation at this point is to create binders to get stats on particular terms. For example, let's create a binder with the words: "thanks" "thank you". We will see how many people say thanks to @BrandUSA. To create a binder we will do it the same way we did before. In this case, we have 93 tweets saying thanks: 46 tweets and 47 retweets. This way you can curate your content a lot. Our Twitter Impact reports have no limits. You can create as many binders as you want to organize and classify the information. From each binder, you get the general statistics. In addition, in the classification panel, you will be able to read all the tweets of each one of the binders.
Conclusion
If you are a Tweet Binder PRO user, you can create a real time Twitter report and the stats and binders will be updated on their own. Moreover, the reports include the most complete metrics. More Twitter metrics will be treated in another post for they are very important. Both metrics combined will give you a full overview of the activity of any account on Twitter. Please, feel free to contact us if you need more information or if you want to learn more about how to track Twitter mentions.  We will be more than happy to help you.
FREE trial to track Twitter mentions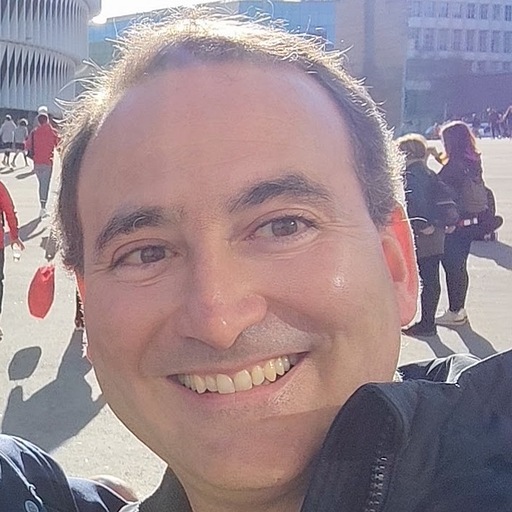 Javier is the founder and CEO at TweetBinder. With more than 10 years of experience in Twitter Analytics space, he is on the mission to build best-in-class Twitter marketing tools helping X community to thrive.