Why is Twitter analytics not working – Fixing Twitter analytics
In this article we will cover possible reasons why is twitter analytics not working and how to fix it. 
Why is my twitter analytics not working
Most importantly, check the Twitter account requirements below to find out reasons for Twitter analytics not loading. 
Firstly, to view your Tweet activity details, do the following:
ensure that you have logged into analytics.twitter.com

activate

Twitter analytics

for your account.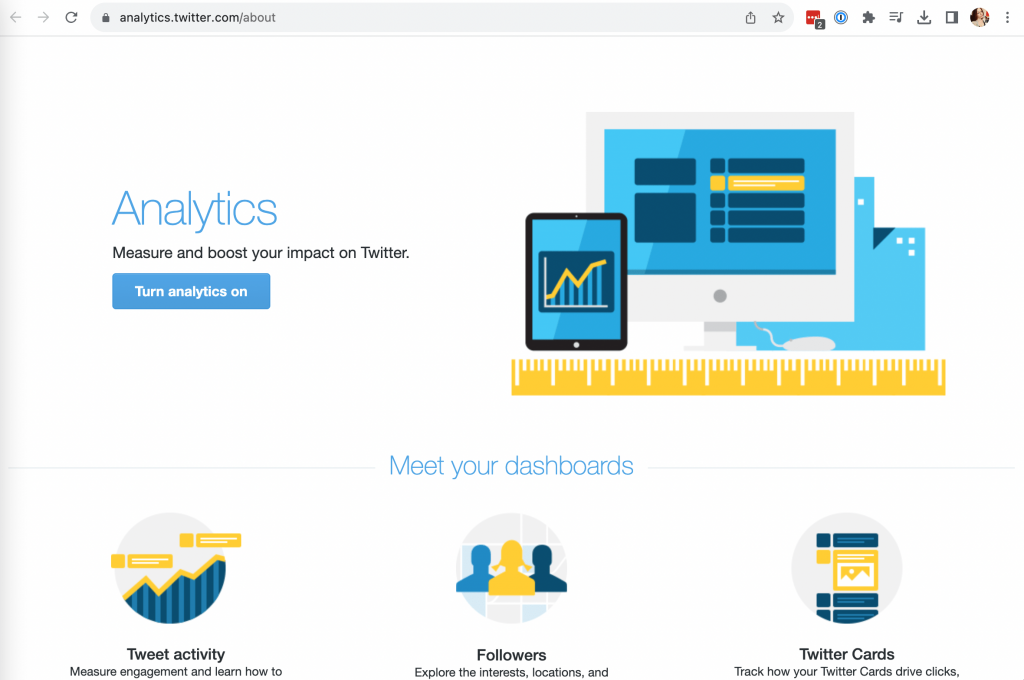 Secondly, if Tweet activity dashboard is still not loading loading, check the following requirements:
Twitter account has been active for a minimum of 14 days.
Your profile adheres to Twitter's policies and does not breach any guidelines.

Twitter user is not in a deleted, restricted, or suspended state.

Your account mainly posts content in

languages

.
With that being said, Twitter analytics and Tweet activity dashboard is available for Twitter profiles like above.
Fixing Twitter analytics – best Twitter Analytics tools
If Twitter Analytics not working still and you keep asking "why can't i see my tweet analytics", no worries. The following tools will help you to start seeing your Twitter profile analytics and tweet activity instantly.
While waiting for 14 days for Tweet activity dashboard to work, use the best Twitter analytics tools for free. They allow to get instant access to Twitter account analytics. 
For example, Tweet Binder allows you to get Twitter stats on any Twitter profile, track hashtags, and count Twitter mentions. The search bar below provides a free Twitter account or hashtag analytics instantly. 
In addition, sign up for Audiense Connect to start tracking Twitter account. It allows to track followers, do fake follower audit, find Twitter audience demographics and more.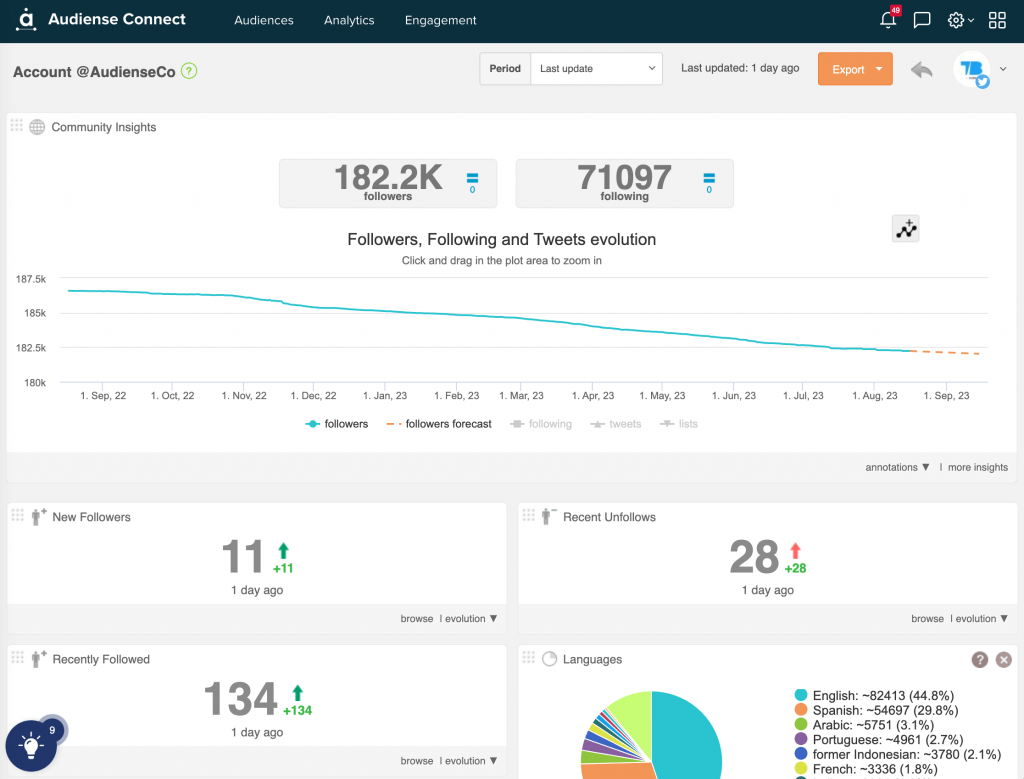 Why can't see tweet activity
Overall, it is not typical for Twitter data not showing. If you activated Twitter analytics, there should not be any Twitter analytics issues. In this section we cover possible reasons of Twitter Analytics problems and how to fix them. 
Reasons for Twitter data not showing
Account Requirements: Sometimes, you can't see tweet activity due to Twitter account requirements. Ensure your account primarily tweets in supported languages and that it's at least 14 days old. If your account is new or primarily tweets in a non-supported language, this could be the culprit.
Solution: To meet requirements, post in one of the supported languages and wait for your account to age 14 days.
Policy Violations: Twitter enforces strict policies to maintain a healthy digital environment. If your account violates these policies, the access to tweet activity might not show.
Solution: Review Twitter's policies and ensure your account adheres to them. Resolve any violations that might be present.
Account Status: Deleted, restricted, or suspended Twitter accounts may face difficulties accessing tweet activity.
Solution: Verify the status of your account. If it's restricted or suspended, follow Twitter's guidelines to reinstate it
Browser or Device Issues: Technical hitches can prevent the display of tweet activity. Browser extensions, outdated browsers, or even issues with your device could be the culprits.
Solution: Update your browser, disable extensions, or try accessing tweet activity from a different device.
Ad-Blockers: While beneficial for ad-free browsing, can sometimes interfere with the scripts required for tweet activity to load.
Solution: Temporarily disable ad-blockers for the Twitter Analytics page.
Account Permissions: Ensure that your account has the necessary permissions to access tweet activity. Make sure you logged into the correct account.
Solution: Double-check your account permissions and log into the correct Twitter account.
Troubleshooting Twitter analytics
With that being sad, if Twitter Analytics not working, no worries. Instead, consider turning to the arsenal of free Twitter analytics tools available at your disposal. These tools offer a swift solution to the dilemma of "If Twitter analytics not working."
With these alternatives, you can instantly
access comprehensive Twitter stats,

monitor engagement,

track follower growth,

and find valuable Twitter audience insights.
From analyzing the performance of your tweets to understanding your top followers. These tools offer a bridge to real-time metrics that can guide your social media strategy. So, when faced with the hiccup of Twitter Analytics, remember that free tools is just a click away. They are ready to provide you with the statistics you need to keep your online presence on track.
Sign up for Audiense Connect to start tracking Twitter account or use the search bar below for quick Twitter stats.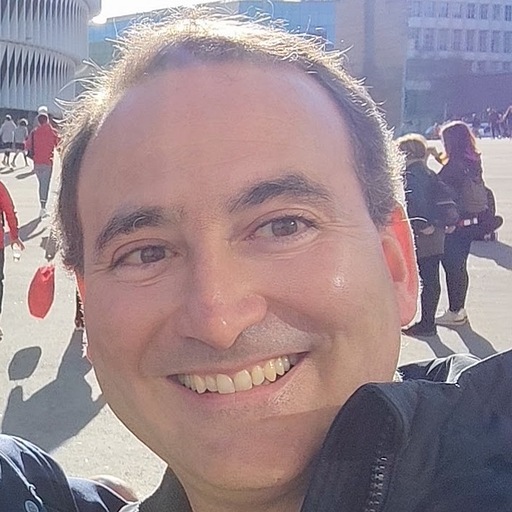 Javier is the founder and CEO at TweetBinder. With more than 10 years of experience in Twitter Analytics space, he is on the mission to build best-in-class Twitter marketing tools helping X community to thrive.