This post is also available in: Français (French) العربية (Arabic) 日本語 (Japanese) Português (Portuguese (Brazil))
How to count the number of tweets in a Twitter Hashtag: hashtag counter
One of the most common questions we have ever received (specially in the early days of Tweet Binder) is "how can I know how many tweets a hashtag has?". Hashtag counters (aka tweet counters or Twitter counters) are a great marketing tool and they are one of the most requested Tweet Binder features. The number of tweets with a hashtag is something everyone wants/needs to know when launching a campaign or event. In this post we will talk about hashtag counters and how you can easily set yours. Just type your hashtag in the box below and you will be redirected to the tweet counter for the past 7 days:
As you can see, it is pretty easy to access the hashtag counter of Tweet Binder. However, we need to know that the number of tweets is not the most important metric when analyzing a hashtag. Obviously, we have to keep it in mind but it is also important to analyze and measure more metrics such as impressions, Twitter reach, etc. That's why we offer the possibility of generating the complete report right after performing the count. Tweet Binder has years of experience counting tweets. We offer complete Twitter reports and we have some metrics that are also relevant for your campaign.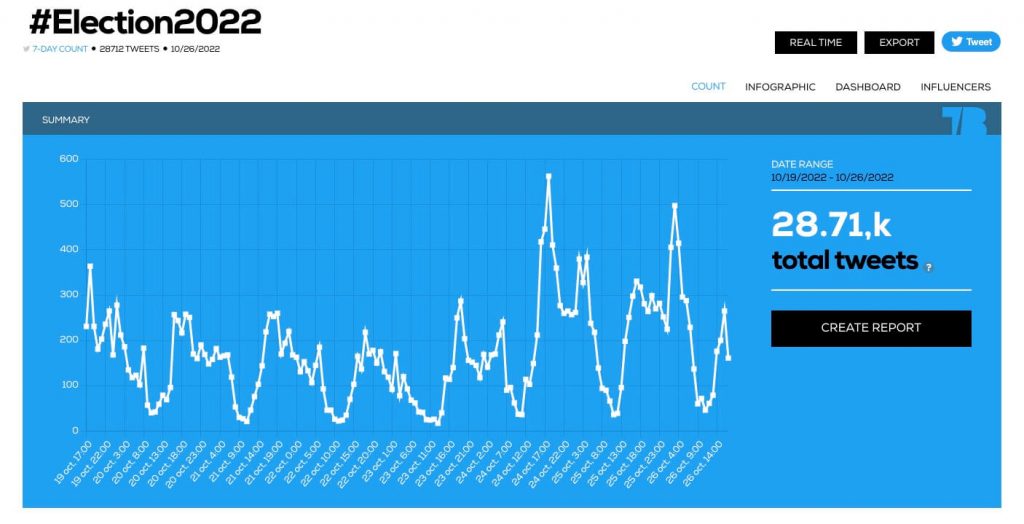 Twitter Counter – Counting tweets of a hashtag
If you want to know how to see how many tweets a hashtag has (check the hashtag counter) you need to use an external tool that can perform a Twitter hashtag search, like Tweet Binder. A Twitter hashtag counter will tell us how many tweets and retweets a given hashtag has. So, if you need to find the number of tweets for a hashtag go and visit Tweet Binder. An old tool called Topsy used to give you the number of tweets of ANY hashtag, we all loved that tool and inspired us a lot. Also Tweet Binder will show you the most retweeted tweets which is important when counting tweets and retweets.
This Tweet Binder feature allows you to count the tweets a hashtag has received in the past 7 days in its hashtag counter. In a matter of seconds you will know the exact number of tweets sent in the past 7 days with a hashtag. User who has not done login at Tweet Binder:
Type the hashtag to track and hit send in the hashtag counter

See the exact number of tweets in the last 7 days with the hashtag and a sample of some of the PRO metrics.
Once this user has done the count he can do several things:
Purchase the full report

Share the count on Twitter

Generate a free report of up to 200 tweets
It is a Twitter analytics tool that analyzes any hashtag or term. It does not support cashtags but it does support accounts. Thanks to Tweet Binder, you will be able to get as many Twitter counts as you need. But that's not all. Not only will you get the number of tweets for a hashtag; after doing the count you will also have access to all the statistics on that search: impacts, scope, users, user rankings, timeline… You can count the number of tweets of a hashtag and also get very interesting stats.
3 simple steps to count the number of tweets of a hashtag: hashtag counter
Knowing the number of tweets a hashtag has is quite easy and also a Twitter Counter is one of the most used tools in the Tweet Binder suite. Here we will show in 4 simple steps how to set a hashtag counter for Twitter. Tweet Binder is fast and free so you can create as many reports as you need and even use the Twitter advanced search. Following those 3 simple steps we will be able to count the tweets of any hashtag or term, this Twitter counter can be used as many times as you want:
Go to https://www.tweetbinder.com/
Enter the hashtag to track in the search box and press "

Get Twitter Count

"

See the exact tweet count for the last 7 days
Twitter Counter and Twitter Trends count basic report with Tweet Binder
The first report Tweet Binder offers, known as "the basic report" contains the main metrics of the hashtag. You can access the infographic report if you are PRO in Tweet Binder, if not you will go directly to the advanced report which can be used as a twitter trends count method. This report contains a much deeper display of the stats where you will find more metrics besides the number of tweets.
In addition, you will find the total amount of text tweets, retweets, replies and links and pics. Moreover, our basic report also includes the number of users and potential impressions. But if you are just asking yourself "how many tweets do i have?" go to Tweet Binder and start counting. You can use the search box below
To know how many times a hashtag has been used is very useful when running campaigns, events and more because it will give us a "big number" to compare with other similar events or campaigns, however we always say that the number of tweets is not the most important metric in Twitter. You have to see the number of impressions, the reach, the rankings and so. You can use Tweet Binder for free to see the big amount of information you can get out of a hashtag or a term, not only the number of tweets.
Create your own tweet counter and hashtag counter
Counting the number of tweets is one of the first things we must do when we start with Twitter analytics. The number of tweets of a hashtag is an important metric, not the only one, but it is key. Twitter includes under the name "tweet" the "original tweets" and the "retweets":
Original tweets: they are the tweets that add content. It can be a reply, a text tweet, a link, a picture or a mention. They add new content, they are original.
Retweets: they are just repetitions of a tweet. Twitter says they are re-postings of a tweet. Retweets do not add anything new, just amplify the impact of a hashtag or message.
Every hashtag has its own goals and, depending on those goals you will want original tweets or retweets. Retweets are always welcome, of course, but if your campaign is about adding content (pictures, contest, etc.) you will want more original tweets than retweets. Of course there are always exceptions, if a famous celebrity sends an original tweet or just retweets, the number of retweets generally increases. There is even the chance to access all the Twitter data using Tweet Binder's API.
Purchase a PRO plan to create Hashtag Counters
Many people at this point want to know how to search your own tweets. Good question, we have other posts talking about it, but if you want to search your own sent tweets type this in the search box: from:YourTwitterUser (you don't need to type anything else, just that: "from:" and then your Twitter user). hashtag counter twitter
Other Twitter statistics from a Twitter hashtag
The numbers around Twitter hashtags are many. When setting a tweets counter we must know that there are many pieces of information within a tweet that can be analyzed. In this post we specified how to count the number of tweets of a hashtag, however there are many other metrics we can track and that are very important such us:
Potential impressions or impacts of the hashtag
Potential reach of the hashtag
Devices used to tweet with the hashtag
Users rankings
Sentiment
Gender
Etc
You can see how many tweets per day a hashtag got using Tweet Binder, that's easy. However, if you want to deeply analyze a hashtag on Twitter you must know many other metrics because just the number of tweets is not enough. Imagine that we are only counting the number of tweets of the hashtag of a campaign and then we create a brand new Twitter user and send out thousands of tweets, that will make our report look "pretty" with many tweets, but that won't be correct.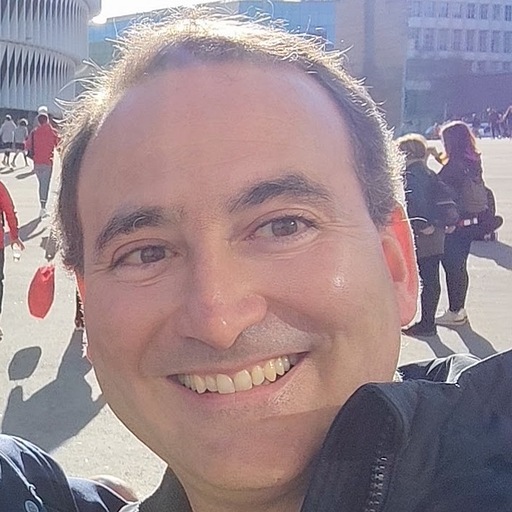 Javier is the founder and CEO at TweetBinder. With more than 10 years of experience in Twitter Analytics space, he is on the mission to build best-in-class Twitter marketing tools helping X community to thrive.