The day after the #Oscars there are thousands of tweets about the dresses, tuxedos and after parties. We all want to know every detail of one of the most noticeable events all over the globe and we all have an opinion or though to tweet about (from the Oscar to Leonardo DiCaprio to the equal amazing and adorable Jacob Tremblay who is now the youngest presenter of the Oscars). Tweet Binder has done a Twitter analysis of the mentions each award winner received during the ceremony.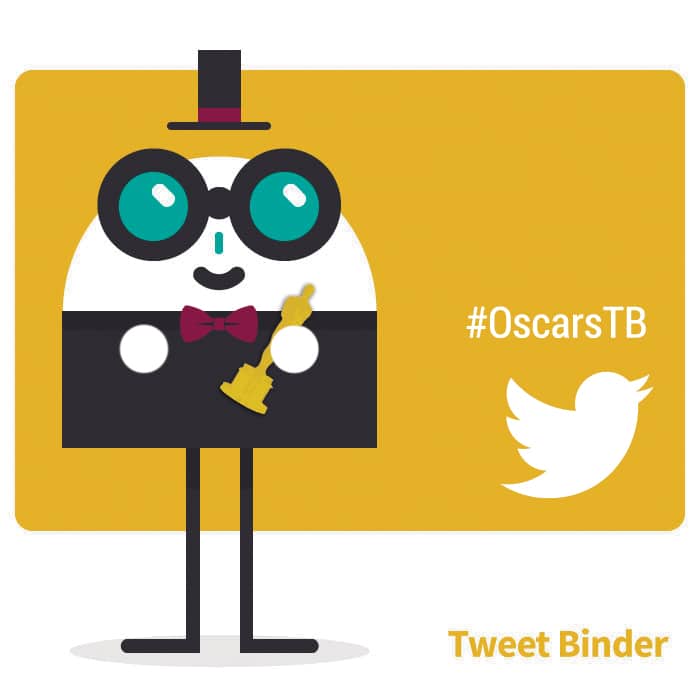 But for the nominees and the films teams is time to celebrate and be thankful. That's why we've analyzed a few tweets that summarize the feelings they experimented last night:
Mad Mad Movie has been the most awarded film with 6 Oscars and the official account shared this tweet:
They will ride eternal, shiny and with Oscar gold. Congrats to the team from #MadMax: Fury Road. #Oscars pic.twitter.com/FXQaUweLwM

— Mad Max Movie (@MadMaxMovie) 29 de febrero de 2016
With it they generated 6,353,870 impressions:
Or this tweets share by the Room Movie account congratulating Brie Larson for the Best Actress Oscar:
Amazing!! Congrats to @brielarson on her Best Actress #Oscar win! pic.twitter.com/Qfu4PKFaLm

— Room (@RoomTheMovie) 29 de febrero de 2016

Their happines was shared by 457 accounts:
Another movie that gave joy to its cast and crew was The Revenant. The tweet most shared and liked (after the several "campaings" launched for the cause) was:
Thank you to the Academy and the incredible cast & crew of #TheRevenant. #Oscars

— Leonardo DiCaprio (@LeoDiCaprio) 29 de febrero de 2016

And its director that also won the Best Director Oscar, Alejandro González Iñarritu, received almost 5,000 mentions:
Those are only an example of the million tweets send during the Oscars. Because there's no doubt that Twitter is a great way to share and support any cause and also so share gratitude.