When we are still thinking about getting over the festive days, Hollywood has celebrated on of its biggest events of the year. Marking it's 75th anniversary the #GoldenGlobes celebrated its most claimed and remarkable ceremony. Preceded by the #MeToo movement and the recent #TimesUp campaign, strong and powerful speeches were shared. And, of course, awards were given to well deserved candidates. But, what has been shared about all that on Twitter?
Let's discover it with the Tweet Binder Twitter real time reports. This post is from 2018 but we have written posts about the awards in 2019 as well. We have recently analyzed the 2019 #BAFTAs and the 2019 #GRAMMYs and its Twitter activity was incredible. Check the activity for the BAFTA awards on Twitter or the Grammy Awards 2019. If you want to know more about the 2018 Golden Globes Twitter activity you can keep reading this post. But, if you want to start creating your own Twitter reports, you can do it from here:
Events this big are always expected to generate great repercussion on Social Media. The best type of report to cover events are the Twitter real time reports. By activating a Twitter streaming we collect tweets the moment they are sent. This way we do not miss any tweet. However, there is no need to worry if we forget to activate the streaming. There is always the possibility of creating a Twitter historical report. These reports collect data from the past and allow us to track events that have already took place.
#GoldenGlobes general statistics
As you may know (or not), Tweet Binder allows to analyze on real time and past data with no limits. The #GoldenGlobes are a good example of how important it is to set a live data analysis to register big event's information. Not only to get to know its impact and social relevance but also to be able to understand how the content has been shared and how its is consumed. For instance, looking at the #GoldenGlobes general statistics we can determine that most of the users that tweeted about it did it by retweeting content. While ten per cent of the tweets are original ones, most of the data analyzed are RTs.
However, the afore mentioned numbers are normal in an event such as this. People tend to RT the content others share rather than expressing their own opinions. Twitter's typification of tweets is really simple:
Original tweets: All of the tweets that are not RT are considered original. These tweets can be:

Text tweets: Those tweets that contain nothing but text
Links/Images: Tweets that contain a link or media
Replies: Conversations between users

Retweets: Tweets that are not original. These type of tweets do not add anything new to the hashtag, they just repeat something someone else has tweeted.
#GoldenGlobes related hashtags
#GoldenGlobes was the official hashtag of the awards. But, as it has been long proven, more than one hashtag is usually tweeted by users to talk about the same topic. That is what has happened here as well. #GoldenGlobes was heavily used but hashtags like #TimesUp have had a huge relevance too. It is also significant that the hashtag #Globes75, also promoted as official, has not been really used. It is important to pick up a right and recognizable hashtag to promote events or campaigns. They help to englobe the conversation and also get more accurate data. We, at Tweet Binder, can create reports that analyze more than one hashtag or account. But being precise is always better than offering different options.
Throughout the years we have seen that even in the most famous events users play by their own rules. This means that even though we put all our efforts on promoting a hashtag users will always tweet with the hashtag that they want. That is why creating really simple and easy to remember hashtags is so important. If we get to put the term in the mind of the users they will be more likely to use it instead of other which are not official.
#GoldenGlobes – Contributors influence
Another interesting fact about the data of the report is the contributor influence. Not only the night and the ceremony was full with amazing actors and actresses. So did Twitter by having really influential accounts tweeting. From the accounts that have been tracked, it can be said that Twitter users with a significant impact tweeted about the #GoldenGlobes. In fact, it's quite remarkable that more than 16,600 account have over 5,000 followers. What's more, that the average number of followers of the contributors analyzed is a little over 8,000.
All these numbers are great, there's no doubt about it. But we can not stick to just these numbers. At Tweet Binder we provide a wide range of information inside our reports that can help doing and in-depth analysis of the repercussion of a campaign or event. A Tweet Binder Twitter report has more than 10 user rankings that give a very good overview of the audience our event has had. Brand can benefit from these rankings as they help to detect brand ambassadors. 
Another defining feature about Tweet Binder are the binders. With them we can classify the information inside a report. For example, for an award show such as the #GoldenGlobes, we can create a binder for each nominated movie or actor. That way we will be able to see who has been the most mentioned one inside the hashtag #GoldenGlobes. 
Conclusions – Tweet Binder Reports
There are many things that can be done with a Tweet Binder Twitter report. What we can assure you is that our team is always available to help you anytime you need them. Wether you need to run a big report, like the Globes one, or a smaller analysis: trust in Tweet Binder.
But do not think that Tweet Binder is just for analyzing campaigns. You can also rely on our expertise to make your event memorable. Our Social Walls and custom services can help turning any event into an unforgettable experience. Our dedicated team is always ready to work hard to pursue your needs.
We like to say that the sky is the limit when speaking about custom projects. Just let us know the idea that you have in mind and we will create it. Let's do it, set your goal and let us be part of you success. Contact us!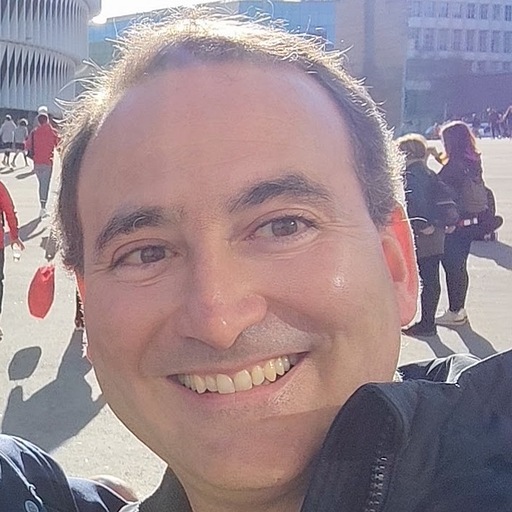 Javier is the founder and CEO at TweetBinder. With more than 10 years of experience in Twitter Analytics space, he is on the mission to build best-in-class Twitter marketing tools helping X community to thrive.