It's awards season and Twitter knows it! We were recently writing about two of the greatest awards shows: the #Grammys and the #Baftas 2019. In both shows Twitter really went crazy tweeting about everything happening in the red carpet, the show itself and the after parties. Thanks to the blue bird Social Network fans can feel that they are at the venue of the event even if they are sitting in their sofa watching the show. Last night the Brit Awards 2019 took place at the O2 Arena in London. Everything was ready for the 39th edition of these awards which were hosted by Jack Whitehall for second year in a row. 
If you want to know more about the activity the Brit awards had on Twitter you can keep reading this post. However, if you want to start creating your own report, you can do it now. The following search box gives you a hashtag tracking report of up to 500 tweets from the past 7 days:
#Brits – Twitter went crazy
Twitter real time reports
With our social listening tool you can create Twitter historical reports and real time Twitter reports. These kind of shows always drive tons of activity on the Internet, that is why it is important to not miss anything. The best way to track an award show is by creating a Twitter real time report. This way, each time someone posts a comment on Twitter, it will enter the report we have created.
Brit Awards 2019 – Twitter stats
We have to say that the numbers these awards have collected in Twitter are incredible: over 350,000 tweets from more than 120,000 users. It is very common for these type of events to have more retweeted content than original tweets. With our Twitter analytics reports you can see all this at a glance.
Let's dive into the Twitter stats of the hashtag #Brits:
350,179 total tweets

53,860 original tweets
296,319 retweets

2,555,105,526 potential Twitter impressions
565,624,749 potential tweetreach
122,314 contributors
It is important to know the difference between impact and reach. The impressions stand for the potential number of times someone could have seen the hashtag. Whereas the reach stands for the potential number of people who could have seen the hashtag.
#Brits2019 – User rankings
A Tweet Binder Twitter report provides more than 10 user rankings. Thanks to these we are able to know who have been the most active users, the most popular or even those who have received the highest number of retweets.
Highest impact users:
@brits 175,211,442 impacts 

@littlemix 151,997,965 impacts

@youtube 142,422,015 impacts

@hugogloss 107,123,905 impacts

@billboard 106,380,154 impacts
Top repliers:
@asksienna – 86 replies
@becathebella – 34 replies
@gasoiineon – 32 replies
@eruwaffuru – 30 replies
@mentaljargon – 29 replies
The top repliers ranking is actually quite interesting as it shows the users who are generating conversation within the analyzed hashtag. It is important to keep track of these users as they are giving their opinion about your event so we have to see if they are saying good things of bad things. If the comments they are posting are bad, we will have to see if the problem can be fixed or if they just want to mess up with you.
Most popular tweets of #Brits 2019
With the Twitter advanced search we can easily find the most popular tweets of a hashtag. By typing in the Tweet Binder browsing bar "#Brits min_retweets:2000" we will get all the tweets that have more than 2000 retweets. This is the best way of finding the most popular tweets.
This year's most popular tweet of the Brit Awards has been this one posted by the One Direction member Liam Payne (@LiamPayne):
Thanks for having me @BRITs. Congratulations to all the winners tonight! #BRITs pic.twitter.com/MWUJYgglrQ

— Liam (@LiamPayne) February 20, 2019
From our point of view, retweets are what really show the engagement you have with your followers. Liking a tweet is very easy, but by retweeting you are agreeing to what the original users has said. That is why users who retweet a tweet tend to be more faithful to stay in your followers list rather than those who just click the heart shaped button.
Since some years ago, it is impossible to think about the Brit Awards without thinking about Little Mix. Their performances in this show are difficult to forget, they always put up quite a show. This is their most retweeted tweet:
SHUT UP!! WE JUST WON BEST BRITISH VIDEO @Brits!! You guys are absolutely incredible, this is ALL YOU and we are so unbelievably grateful 😭♥️♥️#BRITs
the girls x

— Little Mix (@LittleMix) February 20, 2019
@Youtube and #Brits 2019
This year, anyone around the globe was able to watch the show live thanks to the streaming Youtube was doing. This is actually a very good thing as it is the best way of getting fans closer to they favorite artists.
The streaming has been watched by more than 4 million users. These are great numbers for the streaming platform and also for the British Phonographic Industry. A part from doing a live streaming of the event, they have left the video uploaded in Youtube so that anyone can watch it whenever they need to. In case you have missed it, you can watch it here:
The Brit Awards 2019 performances are for sure wort watching!
Conclusions – Create your report!
The Brit Awards are a good example of why it is important to create Twitter real time reports to follow any event. It is true that this is a very big event, most of daily events are not this big. But that does not matter! Real time Twitter reports are perfect to track any kind of event, from small ones to big ones. If you want to give it a try, create now your own report!
Thanks to Tweet Binder you can create interactive tools to engage with your events assistants. From Social Media walls to custom sites, anything is perfect to let users know that their opinion counts, that they are being heard. If you want to know more about these custom project you can check more articles in this blog.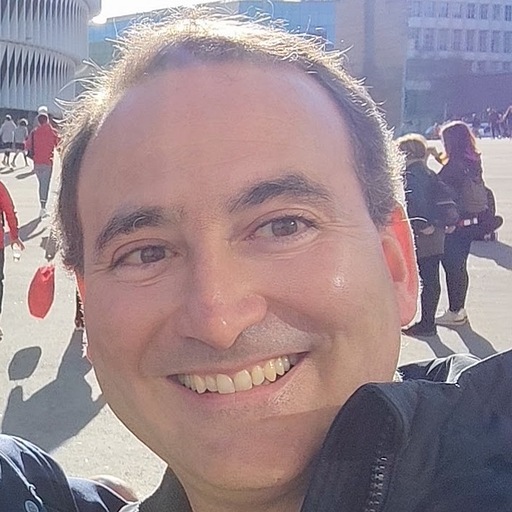 Javier is the founder and CEO at TweetBinder. With more than 10 years of experience in Twitter Analytics space, he is on the mission to build best-in-class Twitter marketing tools helping X community to thrive.