Best ideas for wedding hashtags
A wedding is one of the happiest days in the life of a couple. They put all their efforts together to make that day absolutely perfect. The flowers have to fit the decoration, the dress has to be astonishing, the suit has to be clean… Every detail has to be in place for the big day! Social Networks have brought one new item to the wedding planning: hashtags! Yes, that's right, hashtags have become a huge part of a wedding. There are trending wedding hashtags everywhere, and choosing the right one for your big day is very important. It can be a combination of the couple's name, last names, nicknames… There are endless possibilities. Actually, there are wedding hashtag generators that do all the work for you. In this post we will analyze the most used wedding hashtags to see their repercussion on Twitter and Instagram.
If you want to analyze a wedding hashtag now, you can do it in the following search box. It will give you a free report of up to 500 tweets from the past 7 days. Try now our hashtag tracking tool:
A wedding on Twitter or Instagram?
That is the question most users face nowadays. Is really Twitter dead? Is Instagram more trendy than Twitter? Well, there is no right or wrong answer to those questions. As we see it, Twitter is more for written content whereas Instagram is all about pictures and graphic content. So, when speaking about weddings, both Social Networks are useful. For example, a bride or groom to be can use Twitter to look for ideas for the wedding decoration. By typing #WeddingDecor on Twitter's search box the user gets tons of ideas about decoration for the banquet:
Let your personality shine through with your table settings 👰🤵 #weddingdecor pic.twitter.com/GhIng0joFt

— Ambassador Marquees (@Marquee_Essex) May 8, 2019
A search for the hashtags #WeddingDecor has been made with the Social Media tracking tool Tweet Binder and these are the results. Just in the last 10 days, the hashtag #WeddingDecor has received 1,508 tweets generating 5,030,712 potential impressions. It is remarkable that a 65% of those tweets are images.
If a user types that same hashtag on Instagram's search box, the numbers increase exponentially. It is important to say that the afore mentioned Twitter numbers are just for the last 10 days and the following Instagram numbers stand for all the lifetime of the hashtag. Having said this, this is the number Instagram gives for #WeddingDecor: 5,949,276 posts. Crazy, right?
Wedding hashtag generator
While there are some couples who prefer to keep their wedding private, some others prefer it to be as public as possible. This post is for those who want to go public. We are going to go through a list of the most relevant or trending wedding hashtags in order to help you to choose the best one. As Instagram is a very popular Social Network for wedding-themed hashtags, we are going to focus on it.
Before going through a list of the most used wedding hashtags, let's have a look at something else. If you can not come up with a good a idea for a hashtag, don't worry at all! Nowadays there are free wedding hashtag generators. These tools combine different things (such as the bride and groom's name, the date of the wedding or so) to come up for the perfect wedding hashtag. So, if you don't come up with any wedding hashtag idea, try these generators. They are a good starting point.
Wedding hashtags can be classified in different groups. One for all the preparations, another one just for the bride which has to be different than the one for the groom… A different group will be with wedding hashtags related to the banquet and there is always a group for wedding-themed hashtags in general.
Wedding hashtags for preparations and decoration
The day of the wedding swings by very very fast, so it is mandatory to enjoy the preparations as much as possible. Sometimes they can be very tedious but every effort is worth it in the end. Lets list some of these hashtags:
Hashtags
Total Instagram posts
#BrideToBe

14,648,557

 posts
#HeProposed

193,849

 posts
#WeddingPlanning
6,314,531 posts
#WeddingIdeas

8,554,818

 posts
#WeddingInspiration

16,091,772

 posts
If you are planning a wedding, there is definitely a lot to look at those hashtags. Actually, using a trending wedding hashtag for the wedding preparations can help establish a conversation with other brides or grooms, find help with some of the ideas or questions you may have, and even discover beautiful wedding photo books to inspire your special day.
Bride-related wedding hashtags
It is now accepted to say that the bride is the one who attracts more attention at the wedding. Of course, the groom is important as well, but the bride drives a lot of attention. The best guarded secret of any bride is her dress. Everyone likes to imagine the dress the bride will wear to the wedding and, of course, everyone likes to give their opinion on how the dress is and how it looks on the bride. (A little piece of advice, always tell the bride that she look incredible, even if you don't think so). Of course, #BrideToBe is a very popular hashtag with over 13 million posts on Instagram. A hashtag that is becoming more and more popular is #BrideSquad. Every bride need a squad of friends beside her to help her with all the preparations and also to be with her on that special day.
https://www.instagram.com/p/BxNRWuWA5SI/
Groom-related wedding hashtags
The bride's dress is very important, but so it is the groom's suit. In order to help grooms deciding which one to choose, the hashtag #GroomSuits is increasing in popularity on Instagram. Of course, every groom also has its own squad, that is why #GroomSquad is a trending hashtag wedding. Another thing that is becoming popular is for grooms to write on the sole of their shoes. In the hashtag #GroomsShoes grooms will find inspiration on this matter.
Wedding hashtags for the banquet
And we have reached a very interesting part of trending wedding hashtags: the banquet! This is where the fun happens. After the formal ceremony, everyone just wants to enjoy and celebrate with the bride and groom. And here we can find several trending hashtags that will help gaining exposure and finding ideas for decoration and flowers:
Hashtags
Total Instagram posts
#WeddingFlowers
5,156,709 posts
#WeddingParty

6,029,972

 posts
#DessertTable

2,517,467

 posts
#WeddingAppetizers
2,325 posts
#WeddingCake
6,479,438 posts
#WeddingFoodInspiration
1,272 posts
#WeddingTables
37,233 posts
General trending wedding hashtags
Of course, there is a group of trending hashtags which speak about the wedding in general. Hashtags such as #InstaWedding, #JustMarried or #NewBeginnings are some of those. The important thing with these type of hashtags is to select them wisely and to not be afraid of using tons of them. In the end, if what you want is to gain exposure in general, any of these hashtags will help you achieving that aim. But don't forget that the important thing at a wedding is to enjoy yourself as much as possible and to celebrate alongside the groom and bride. So, it is #WeddingTime! Start enjoying and try to leave Instagram posts for the day after the wedding.
Social Media weddings
As has been explained throughout this post, weddings are a huge issue on Social Media, specially on Instagram. So, why don't you take yours to the next level? Make the most out of the content people share about your wedding and put a big screen during the party! With a customized Social Media wall your wedding will leave everyone speechless!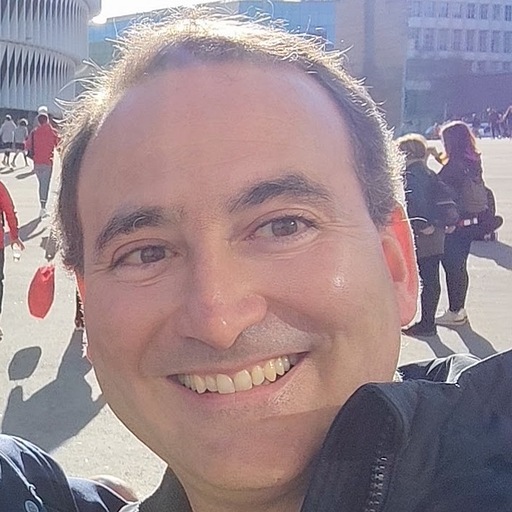 Javier is the founder and CEO at TweetBinder. With more than 10 years of experience in Twitter Analytics space, he is on the mission to build best-in-class Twitter marketing tools helping X community to thrive.