The EE British Academy Film Awards in 2019 (commonly known as #BAFTAs) is the biggest celebration of British film a TV. During one night, all eyes are on the Royal Albert Hall in London. As any other award show, it is not all about the films and nominees. It is also about the red carpet and the gorgeous dresses artists wear to this special night. We say artists and not actresses because the spotlight is not always on those who appear in movies. For example, this year Kate Middleton and Taylor Swift attracted great part of the attention. The BAFTA awards 2019 took place at the same time as the #GRAMMYs. You can check the #GRAMMYs highlights in this post. So, the 10 of February 2019 was for sure a night to remember.
If you want to know more about the BAFTA awards 2019 you can keep reading this post. However, if you want to start creating your own free Twitter reports you can do it with the following search box. Just enter the hashtag you need to track and it will give you a report of up t0 500 tweets from the past 7 days
#BAFTA VS. #EEBAFTA
As in any other event, there can be official or branded hashtags, but users play by their own rules. We saw this happened during the Super Bowl LIII with the hashtags PepsiHalftime VS. #HalftimeShow. The BAFTA awards 2019 couldn't be any less and Twitter users posted with four different hashtags: #BAFTA, #BAFTAs, #EEBAFTA and #EEBAFTAs. A good way of seeing which one is the official hashtag, is seeing how the official account of the awards is tweeting.
The account @BAFTA mentioned the hashtag #EEBAFTAs in all their tweets. We have run an analysis of the amount of tweets each hashtag received from 2019-02-09 00:00 to 2019-02-11 11:15 UTC:
| | |
| --- | --- |
| Hashtag | Total tweets |
| #EEBAFTAs | 104,032 |
| #EEBAFTA | 2,436 |
| #BAFTAs | 36,908 |
| #BAFTA | 176,461 |
So, even though @BAFTA made a real big effort on making #EEBAFTAs the official hashtag of the award show, #BAFTA received the highest number of tweets.
#BAFTAs Red carpet
As the Red carpet was rolled, artists from all over the globe started started walking it. The official account @BAFTA made sure that no one missed the red carpet by doing a live streaming of it:
Join us for the 2019 #EEBAFTAs! Red carpet is streaming live now ⬇️ https://t.co/8QZo8wunw5

— BAFTA (@BAFTA) February 10, 2019
In events as big as this award show, it is really interesting to see how the official accounts tweet. For example, we have run a report to see how many tweets containing "Red Carpet" were sent from #BAFTA and these are the results:
From those 41 tweets, 34 tweets were links and pics. This makes sense as the main thing of the red carpet are the dresses and looks the artists wear to the event.
The tweet that had the biggest repercussion was this one with the arrival of Timothée Chalamet:
Supporting Actor Nominee @RealChalamet has arrived at the #EEBAFTAs red carpet to take a selfie…or 10 😆🙌 pic.twitter.com/YPV5pEJ7kc

— BAFTA (@BAFTA) February 10, 2019
The #BAFTA 2019 dresses left everyone speechless. @BritishVogue made a really good coverage of the dresses form their Twitter account. But the moment when everything stopped was when the Duke and Duchess of Cambridge arrived to the Royal Albert Hall. With a white one-shoulder gown Kate Middleton had the spotlight on her. All the cameras turned to this special couple who had nothing but smiles for everyone.
The Duke and Duchess of Cambridge arrive at the 72nd British Academy Film Awards. #EEBAFTAs #RoyalFamily pic.twitter.com/V8e1yzaQjh

— The Royal Family Channel (@RoyalFamilyITNP) February 10, 2019
How @BAFTA tweeted
We have already seen that @BAFTA sent 41 tweets speaking about the red carpet. But, how did the account tweeted during the weekend? With a Tweet Binder 7-day report we can easily find this out. We just need to use the Twitter advanced search operators and create a report for FROM:BAFTA since:2019-02-08. There is a lot of information that can be analyzed from a report like this.
As we can see from the upper image, almost all the tweets sent from the account @BAFTA were original tweets. Just 29 were retweets. This is a really good ratio as it shows that the @BAFTA were posting new and relevant content about the award show.
It is not odd that 181 from those tweets were links or pictures. This is a global award show where only a few chosen ones get to go. The rest of us have just Twitter left to see what is happening at the venue. With the videos and posts they post, we can have a really good picture of what is going on at the Royal Albert Hall.
Top @BAFTA tweets
Having the number of retweets as the guide to see the most relevan tweets, these are the top three tweets:
And Bradley Cooper, @ladygaga & @lukasnelson win the Original Music award for @starisbornmovie! 🎼🎤 #EEBAFTAs #BAFTA pic.twitter.com/qhJFSUMNMd

— BAFTA (@BAFTA) February 10, 2019
This is a very remarkable tweets because while Lady Gaga was awarded with three Grammys in Los Angeles, she also won this BAFTA in London.
Bohemian Rhapsody couldn't be any less and of course Rami Malek was awarded with the Leading Actor BAFTA.
The Leading Actor BAFTA goes to… the amazing @ItsRamiMalek for his outstanding transformation into the legendary Freddie Mercury in @BoRhapMovie 👏🏆 #EEBAFTAs #BAFTA pic.twitter.com/tCPduFJ3jS

— BAFTA (@BAFTA) February 10, 2019
This is the second tweet by number of retweets sent from the @BAFTA account. However, users also express their like for a tweet by clicking the heart shaped button.
It is not a surprise, though, that the most liked tweets is also about Bohemian Rhapsody and Rami Malek:
#EEBAFTAs Leading Actor nominee & star of @BoRhapMovie @ItsRamiMalek describes Freddie Mercury as 'the gift that keeps on giving' 🎶 pic.twitter.com/KomPF4fqje

— BAFTA (@BAFTA) February 10, 2019
When the actor did this interview he had no idea he was going to win the Leading Actor #BAFTA. It was, for sure, a great night for this great actor.
Taylor Swift at the #EEBAFTAs
As incredible as it sounds, Taylor Swift was not at the Grammy awards this year. After having released and incredible album and have toured the world with the Reputation Stadium Tour, the artist was nominated for Best Pop Vocal Album. However, the movie his boyfriend Joe Alwyn is in scored twelve nominations. That is the reason for Taylor Swift to be at the Royal Albert Hall last night.
We have run a report to analyze the tweets containing mentions to Taylor Swift and the word Bafta. Here is a video that shows how to create a 7-day report using the Twitter advanced search:
The period of time we have analyzed is Feb 1, 2019 21:08:12 – Feb 11, 2019 13:35:49 (CET). During this period of time Taylor swift was mentioned in 7,221 tweets sent by 4,129 users. As you can see, hashtag tracking can be fun!
Of course, Taylor and Joe did not miss the After Party:
📸| Taylor and Joe leaving a #BAFTA⁠ ⁠ after party pic.twitter.com/wcBMcR8UMJ

— Taylor Swift Updates (@TSwiftLAMedia) February 11, 2019
At any award show, the after party is as important as the ceremony itself. As it couldn't be any less, we have run a Twitter impact report for: BAFTA AND "After Party". These are the results
| | |
| --- | --- |
| Total tweets | 9,144 |
| Potential impacts | 20,105,031 |
| Potential reach | 11,968,223 |
| Contributors | 6,110 |
Twitter loved the #BAFTAs or #EEBAFTAs
As it couldn't be any different, Twitter went crazy with this award show. Twitter is the perfect place to go and express your opinion on any topic. An event like the #BAFTAs are and event which we all loved to go to. However, we are not all global celebrities. Thankfully, we have got Twitter to help us get closer to all these amazing artists. People tend to say that Twitter is dead but that is far from reality. These kind of events demonstrate that Twitter is very much alive.
Do you want to analyze you own event or campaign? Do not hesitate and contact us now, we will help you!
Create your Twitter reports NOW!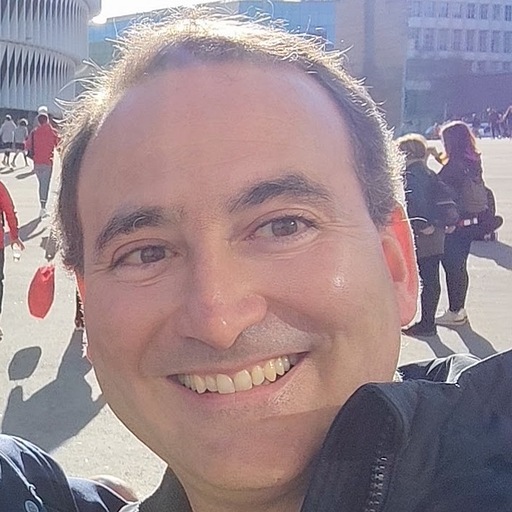 Javier is the founder and CEO at TweetBinder. With more than 10 years of experience in Twitter Analytics space, he is on the mission to build best-in-class Twitter marketing tools helping X community to thrive.