What is influencer marketing? We've often wondered that ourselves… To resolve our doubts about influencer marketing as well as how to market with influence, Isabel Peláez is going to tell us everything we need to know right here in this post. Thanks Isabel! And don't forget to follow her on Twitter!
Influencer Marketing, What Does That Really Mean?
Whether or not we support "influencers"— the people that bombard Instagram with ridiculous outfits, sushi, cool events, and strategically placed brands— it's hard not to admit that "influencer" marketing is one of the most important pillars in brand strategies.
Get to Know the Most Influential Accounts of Social Media
The fact that 4 of every 10 users have bought something online after seeing it from an influencer on Instagram, Twitter, Vine, or Youtube shows the importance of influencer marketing (data taken from Twitter and Annalect).
"72% of social media users follow influencers." RSSS IAB Study: 2018.?
But what do influencers really do?
The primary advantage in using influencers is that they're able to "humanize" a brand. Furthermore, if our digital marketing strategy makes use of them, we'll be able to reach the public speaking their language, so to speak.
In short, they're people that tell the public about their successes, failures, opinions, and other aspects of their personal lives, which produces empathy and feelings of aspiration among their followers.
Are any of your followers also influencers?
In the decay of publicity, journalism, and other traditional forms of media, influencer marketing has increasingly gained power.
Influencer Marketing: Myth or Reality?
After working with influencers from many different sectors, I have to say that influencer marketing is sometimes more supported by illusion than by a tangible and quantifiable reality.
What do I mean? Basically, that, just like other branches of marketing strategy, you have to look at the investment return and go beyond the superficial means that we're accustomed to looking at (for example, likes, comments, etc).
I'm going to share with you a few key points to not fall into the "illusion" of influencer marketing. Keep reading and be sure not to miss a thing!
Get to Know all Aspects of Influencer Marketing Campaigns
It's easy to fall for likes, comments, shares, etc. But be careful! Not everything that glitters is gold. Below, I've shared a small list of tips with you:
Don't rely just on the number of follows
Don't trust the superficial
Try to maintain long-term relationships with your followers
Most importantly, be honest with your audience!
Marketing Measures That You Shouldn't Trust
Like I said before, it's easy to lose yourself in superficial data when marketing with influencers.
To make sure that doesn't happen, I've listed below the data that you shouldn't pay attention to. Let's begin! ?
Number of followers
One of the most misleading methods used to decide on what influencers to work with is the number of followers they have. Buying followers— for example, for 10 dollars you can buy 1,000 followers— is something that still exists. For that reason, you should look at other factors too. Mainly, the ER (engagement rate)… even if other pages are marketing it as well.
Look at the engagement rate, not at the number of followers ?
Micro-influencer: Good Solution?
For that reason, I prefer to go with on micro-influencers: people with no more than 100,000 followers who have a specific audience. According to "The Startup," micro-influencers:
Achieve 60% more user-engagement
Have campaigns that are 6-7 times more efficient and profitable
Generates conversation 22 more times than the average consumer
In this other graphic from "Markerly," we can see how the ER (engagement rate) decreases as the audience of a specific profile increases.
Therefore, we shouldn't let ourselves be impressed by profiles with a big following – even if their community is "real." The main point is that the audience following said profile coincides with the target audience you want to reach.
Other important factors: define your campaign's objective well (notoriety and conversion are not the same) and find profiles that are valuable to your brand.
Those relationships won't be organic and followers are able to figure that out almost immediately.
Likes, Comments, and Shares: Rise Above Superficial Measures
In the majority of the studies that I've done on influencers, the process to obtain data was pretty complicated. I found myself counting "likes" as if my life depended on it. That's not to say that the more "superficial" means of looking at Instagram aren't valid: actually, you should include them as well.
Fortunately, there are tools like Tweet Binder that can help you to find out your data in just one click.
To make sure that doesn't happen, I've listed below the data that you shouldn't pay attention to. Let's begin! ?
Get Your Data in Just One Click
But, if we go just one step more, we'll realize that there's other relevant factors we can use to measure our influencer campaigns. For example:
If there are significant spikes in conversation on your posts
If feelings towards your brand have fluctuated
What influencers— in the case that we've worked with several— have talked about the most
What has stood out to people the most from what the influencers talk about
To do so, there are other tools like Tweet Binder that can provide that type of data. So, you can either count your data manually, or, you can use professional hashtag tracking tools like Tweet Binder.
Use Tools that Help You to Measure Your Influencer Campaigns ?
Influencer Marketing: The Relationship Doesn't End After the Campaign Ends
There are brands and agencies that think of influencer marketing as just a contractual relationship. It is, but we can't forget that we're working with people. Users with high influencing power, in many cases, speak honestly about the brands that they use.
In the End, Influencers Equal Public Relations
Our communication with influencers falls into the public relations category. You should look at it like a beautiful love-story that, as with any relationship, needs to be taken care of:
By occasionally sending products for them to try
By sending them event invites
Or by carrying out other acts of loyalty
Prepare complete information sheets about the influencers that you've worked with and build a data-base that you can refer to at any given time. A small moment like this one will be your guide to carrying out the actions most effective. A step you must follow in your marketing influence strategy.
Think about your relationship (or, at least, your relationships with influencers) as a long-term relationship: it's the only way that they'll be able to authentically talk about your products.
Try to maintain a long-term relationship with them and, most importantly, make sure you sign a contract ?
Signing a contract is always a good idea, especiallgy if it deals with high amounts of money. State everything in writing— number of publications, objectives, and any other type of conditions. At the same time, respect the personal style of each influencer. If it's a professional, they'll know how to do their job.
In Your Marketing Strategy, Play Fair
Publicity travels fast. It's very hard to deceive your fans and influencer marketing isn't free of the credibility crisis that affects all of us. Because of that, it's better that your influencer or you yourself clarify if a post is a collaborated one and what type of relationship links you to the person posting.
In Spain, there's a legal gray area to that effect; however, in the United States it's common to see those types of clarifications in the posts that influencers publish on Instagram. In the long run, ethic behavior will give you more credibility, and that's the magic word in influencer marketing.
In Short, Should I Use Influencer Marketing?
From my point of view, Influencer marketing is effective; however, you have to use it with a clear strategy and knowing beforehand what your objectives are.
And, of course, keeping track of your results to have more insight will allow you to learn what's turned out okay and what you could work on.
Keep Track of Your Campaign Results
If what we want is to expand our scope and improve our campaign's first impressions and engagement— that is, if notoriety is our objective— influencer campaigns can help. But be sure to choose wisely who you work with.
How? Above all, knowing who follows you and who are your current and potential clients.
If we know what subject matter they're interested in, which people influence them, or what social causes they support, it will be easier to choose our influencers. In the end, they're the people that are going to represent what your brand is. Therefore, it's very important that they're the best ones for the job.
Ultimately, yes. Use influencer marketing. But not just because it's trendy. Keep your objetives, strategies, and KPI's (key performance indicators) in mind.
All Your Data in Just One Click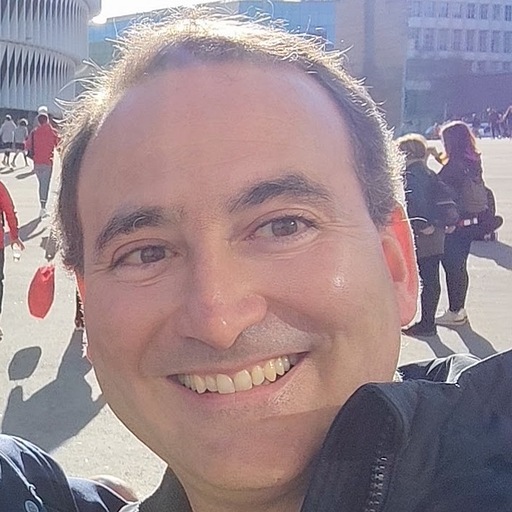 Javier is the founder and CEO at TweetBinder. With more than 10 years of experience in Twitter Analytics space, he is on the mission to build best-in-class Twitter marketing tools helping X community to thrive.