It's Monday but not a regular one. Even if you knew it or not, now you may be fully aware that Sunday night was a big one. There were not one but two big entertainment events. Starting from the UK we had the BAFTA awards and following with the U.S.A. the Grammy's took place in Los Angeles. Where Cardi B, Childish Gambino and Hip-Hop made history. In this post we will analyze the GRAMMYs Twitter activity during this special night! Join us during this great music event.
As we have mentioned before, when a big event like those happen, Twitter becomes the place to be. Or to tweet. Anyway, Twitter has turned out to be the social network to get details and highlights of events. Besides, we are always keen to share opinions. There's no better place to do it than Twitter.
If you want to know more about the Twitter GRAMMYs activity, you can keep reading this post. However, if you want to start creating your own reports, you can do it with the following search box. It will give you a free report of up to 500 tweets from the past 7 days:
GRAMMYS on Twitter
Official hashtag and official handle: #GRAMMYs & @RecordinAcad
One of the most important parts of this kind of global events is its Marketing and Communication plan. Everything may seem casual with these events, anyway nothing is left to casualty. A basic issue is tho find our or to share an easy and recognizable official hashtag. In addition, it usually also helps to have a clear Twitter handle.
The Grammys Twitter team has it controlled with the hashtag #GRAMMYs. Not that much with the Twitter account: @RecordingAcad. With almost three million followers they tweet like a PRO, but it may seem difficult to tag them in a tweet.
However, as we have pointed out, their Twitter timeline offer a complete resume of what happened last night. In fact, they have shared over 400 tweets since yesterday:
After analyzing all the tweets they have shared, Ariana Grande's win was the most retweeted and liked. It may helped the fact that Grande declined to attend the ceremony. And, of course, her fans aim to support her no matter her assistance or not. A huge success from the winners at the event was BTS. Actually, he BTS fanbase prove that they are actively supporting them online too. This is the second most retweeted and like tweet from @RecordinfAcad:
Dreams come true, @BTS_twt!! #GRAMMYs pic.twitter.com/M1luD5xNmC

— Recording Academy / GRAMMYs (@RecordingAcad) February 11, 2019
The official hashtag was well shared on every tweet sent by the official account. It has also been heavily shared during the last hours. Although the hashtag #Grammys2019 has a lot of activity, #GRAMMYs is with no doubt the hashtag most shared and used to tweet about the 61st GRAMMY Awards.
#GRAMMYs top tweets
We have already written about the top official tweets. But, as we know, Twitter and its activity is unpredictable. Or, at least, it is so usually.
With an event with so much celebrities and well known persons, Twitter proves to be the fans place to be. The tweets and retweets at this events peak really heavy levels. A live event and the immediacy of the social networks are key to achieve this one as the most retweeted and like tweet with #GRAMMYs on it:
Good memories 😊🤣🥳#jhope in #GRAMMYs pic.twitter.com/rifQLjM2cP

— 방탄소년단 (@BTS_twt) February 11, 2019
BTS again! However, not all the tweets and the attention was focused on them. In fact, besides the awards and the winners (congrats y'all!) there were a few poignant moments. They we tweeted and commented as well:
A big part of friendship is showing up for your girls—that's why I was thrilled to be there for the one and only @aliciakeys at the #GRAMMYs. She is one of the most genuine and thoughtful people I know—there's no one better to help us all celebrate the unifying power of music! pic.twitter.com/8cMhTmsClA

— Michelle Obama (@MichelleObama) February 11, 2019
Also, the hostess of the night, Alicia Keys, gave a hint about another performance of the night:
YAS!!! @ShawnMendes @MileyCyrus appreciate the love!! ❤️❤️❤️ I'M READY TOO! 😂😂😂 pic.twitter.com/5kL0RB2sbn

— Alicia Keys (@aliciakeys) February 10, 2019
In this case, none of them used the official hashtag or tagged the official account. Another Twitter account to follow to get to know everything about the #GRAMMYs is the Billboard Twitter handle. As a matter of fact, their tweet about another performance included two really liked items: a gif and the official hashtag
Watch @st_vincent and @DUALIPA link up for "Masseduction" & "One Kiss" medley at the 2019 #GRAMMYs https://t.co/BxKCODuSq4 pic.twitter.com/uth6v5wd0L

— billboard (@billboard) February 11, 2019
Lady Gaga, who won three awards and won also a BAFTA in the same night, was a who, in fact, shared her joy with the official hashtag:
😭❤️a Grammy for Joanne is more than me & my family could ever dream of. I sang that version in one take, & poured my entire life & soul into it. Thank you so much for this gift I am completely shocked. 2nd Grammy win of the night I am so overwhelmed by this kindness. #grammys🎼

— Lady Gaga (@ladygaga) February 10, 2019
As Lady Gaga, Cardi B, the first female artist to win the best Rap Album award relied on Twitter to share her thankfulness and excitement:
February 11, 2019
It was also a rap song that won for the first time the Song of the Year thanks to Childish Gambino:
Childish Gambino makes #GRAMMYs history with "This Is America," which becomes the first rap song to win song of the year https://t.co/yO49LsWvHU pic.twitter.com/cpGVK48ZTS

— CNN (@CNN) February 11, 2019
You can run your own Twitter search in the look for the most commented tweets or those that are about your favorite artist and song. There are millions of tweets for your entertainment.
The GRAMMYs on Twitter – Use Twitter for fun
Because there is no doubt that Twitter is also a source of constant creativity and fun. Always being polite and with good manners, users prove to be on the verge on their screens to be the most sharp about anything that happens in this kind of event.
We have a few tweets that shows that Twitter users are totally great to amuse and bring out the most of the reality they witness: 
Why is Katy Perry's dress making me hungry #GRAMMYs pic.twitter.com/ox7w3UNRNH

— Hayley (@somecallmehay) February 11, 2019
Lady Gaga: "I'm off the deep end…"

Me from my couch: "WATCH AS I DIIIIIIIIIIIVE IN."#GRAMMYs pic.twitter.com/FF1Opb0ftx

— Colton Bradford (@ColtonBradford) February 11, 2019
Analyze and tweet like a #GRAMMYs winner
We at Tweet Binder can help you analyze and tweet like a champ. We publish regularly tips to get the most out of Twitter. For example, you can rely on the Twitter Advanced Command Search to look for specific tweets or topics.
Besides, we offer complete Twitter analytics. No matter if you need to access Twitter Historical Data or analyze real time tweets, Tweet Binder is to go tool to monitor Twitter. Anything can be tracked with our hashtag tracking tool.
Now it's your turn to decide if you are part of those who only read tweets or if you go further. As you can see, you can become a Twitter PRO user thanks to its data and the well manage of tweets.
Create your Twitter report NOW!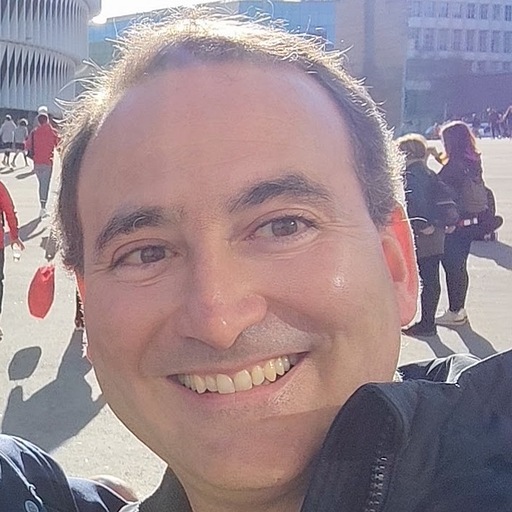 Javier is the founder and CEO at TweetBinder. With more than 10 years of experience in Twitter Analytics space, he is on the mission to build best-in-class Twitter marketing tools helping X community to thrive.