Tweet Binder offers you the chance of showing real time analytics on big screens through a Social Media Wall. But, here it's the point, you can moderate all that content and choose the tweets and pics you want to show or not. This way, content will be completely accurate.
Twitter moderation
How to moderate the tweets in few steps.
1. Active the moderation option on your main menu
2. By clicking the red or green button you will reject or approve tweets. It's really easy.



3. We know that some users may be 'friendly' so you can click on the + button and activate the "approve all tweets" option to send directly all tweets to the wall, you can even keep a tweet constantly visible. On the other hand, you can "reject all tweets" from an user if you don't want them to appear. Bye bye trolls!
Instagram moderation
1. Click on the Instagram button on your right menu. All the pics shared under the hashtag will appear in the gallery.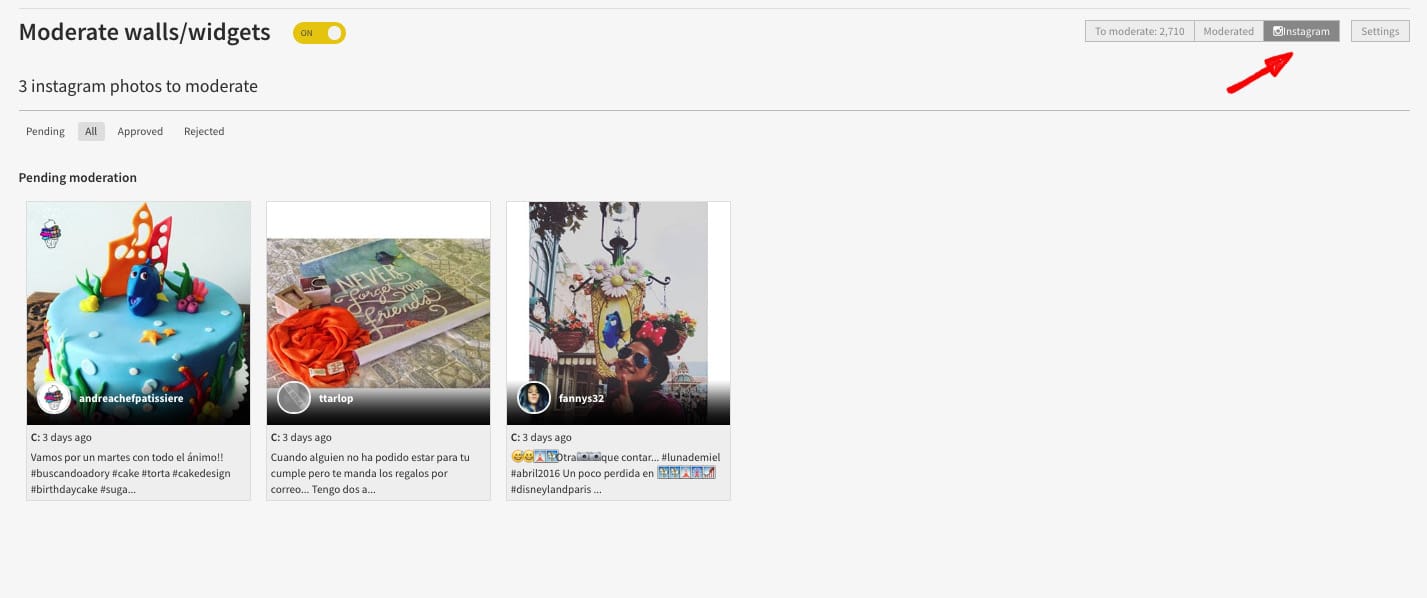 2. By placing the cursor over each one of the images the moderation option will come out. It's really easy because you only have to click on the red or green button in order to reject or approve the pics. You can also approve or reject all the pics from an user.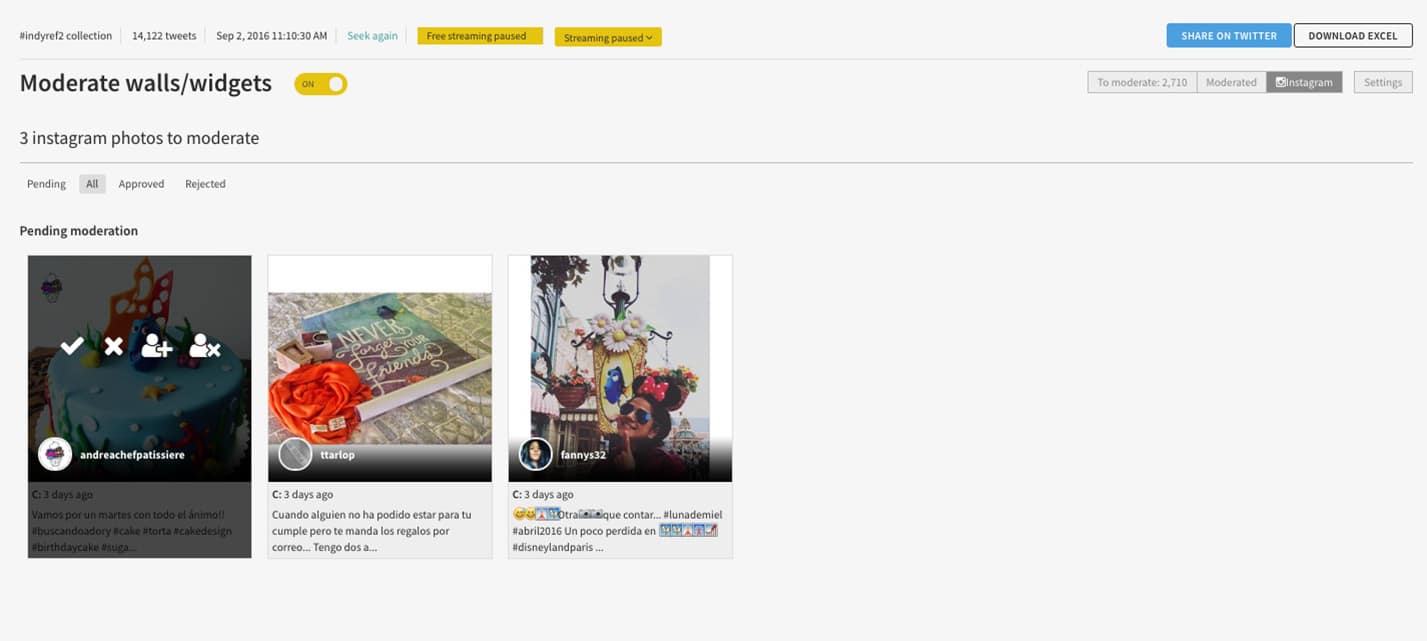 Moderation will not modify your collection's statistics so you can edit it as many times as you want. Your Social Wall is now accurate and only the tweets and pics you want will appear on it.
As you can see, you no longer have to be worried about what is displayed in your social media wall or not. If you moderate the content, everything will be accurate and you will only have to be worried about enjoying your event and see how your guests interact with the hashtag. If you want to rock your event and moderate the tweets, please contact us at www.tweetbinder.com