3 Easy Ways to Search a Twitter account
Tweet Binder is a Twitter analytics tool. Users and clients come mostly to us to track Twitter hashtags. However, Twitter accounts are a huge part of the Twitterverse. That is why we tend to receive this recurring question: How can I search for a Twitter account?
There are several ways to come up with a Twitter account. The search for a Twitter account can be quick and easy or tedious and boring. Therefore, this post is going to focus on the first scenario. The aim of searching Twitter handle easily can be pursued. Let's find out how.
Twitter search
Twitter itself includes a searching bar where anyone can write the name or Twitter handle of the account we are trying to find out. In fact, Twitter suggests certain results or accounts depending on the search we run on the search box.
We have to bear in mind that there are Twitter accounts easy to detect but others are a bit tricky to discover. For example, looking for the Twitter account of a famous person or a well known brand is usually an easy task. Those Twitter handles are usually easy to detect as they are usually verified accounts. That means that their Twitter account comes with a blue tick. However, if we want to look for a let's say regular account we have to pay attention to details. Sometime we are going to need to check the Twitter account bio in order to decide if that is the account we were looking for. 
For example, if we want to search the Twitter account of the Olympics we write "Olympics" on Twitter's search bar. There we are given these results: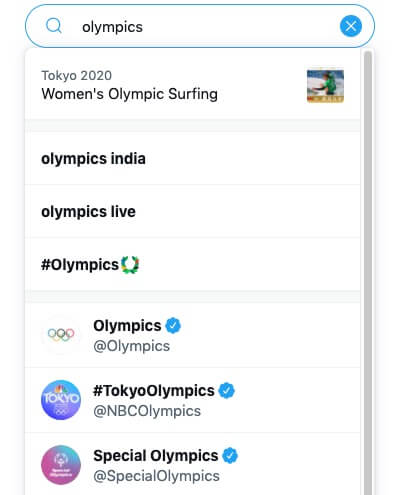 With this information we should be able to determine the Twitter account we were searching for. Which is the Twitter handle: @Olympics. After we have performed the search for the Twitter handle correctly, we can check the Twitter account, read its tweets, follow the account… We can even monitor the Twitter handle and get a complete Twitter dataset from the Twitter user.
In addition, we can use Twitter advanced search operators in order to get accurate Twitter data. For instance, if we are only interested in reading the tweets shared by @Olympics that have reached over 20,000 RTs, we would run this search: from:@Olympics min_retweets:20000
Google search
It may seem pretty obvious recommending to run a Google search. We all know by now that everything can be found in Google. Or at least mostly every question we may have gets an answer if we "ask" Google. Twitter is part of the Internet and for that lots of questions about it are responded to by Google too. To search a Twitter account in Google is quite common. In this case, we have to use Google's search bar and write the Twitter name or the name and then Twitter handle.

Twitter analytics report
In addition, there is an extra way to discover Twitter users. If we run a Twitter analysis using a Twitter analytics tool we will find out interesting Twitter users within the data analyzed. In fact, Twitter reports by Tweet Binder offer complete Twitter users rankings in the reports.
For instance, if we want to detect the Twitter handles that have shared tweets with over 500 retweets with the hashtag Olympics we will use Tweet Binder. We can go to the home page or use this search box and write the following: #Olympics min_retweets:1000
Thanks to a Tweet Binder report not only we get the Twitter data but we can also check the top Twitter users of the search. In this case, thanks to two top Tweet Binder rankings we can easily find out the users that have shared the top tweets by retweets and likes:

We hope this post has helped you to gain resources in order to find a Twitter handle. If you still have any doubt or if you want to suggest any additional information, let us know.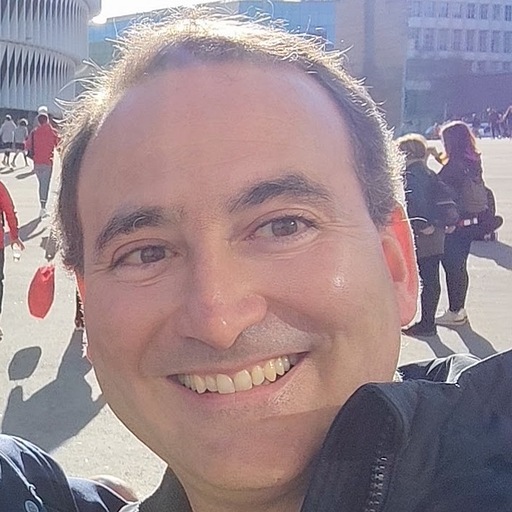 Javier is the founder and CEO at TweetBinder. With more than 10 years of experience in Twitter Analytics space, he is on the mission to build best-in-class Twitter marketing tools helping X community to thrive.