We have talked many times about the power of Politics and Twitter. We want to focus our attention on big Political Events today. Twitter is absolutely necessary to know how the society is feeling about the elections, political campaigns or even the conversations around the candidates. By doing a Twitter hashtag analysis of #26JTVE we were able to develop a microsite where all the politicians and their parties were put in a position depending on the number of tweets they received.
Real time hashtag tracking and display of #26JTVE
ISDI and @tve_tve have always been committed to innovate and that's why Tweet Binder's team created the #26JTVE microsite for the #26J (Spanish General Election). The design of the site was aligned not only with the image of the TV channel but also with the look they gave to the program. We are very careful when designing these types of actions as we try to be as similar to the client's image as possible.

We analyzed all the mentions received by the candidates and parties and the official hashtags used during the day. We also include the TV hashtag in order to encourage the audience to tweet about the elections an the TV program. All the stats were updated on real time and the ranking changed according to the number of mentions. Moreover we personalized the look and feel according to the TV image.
On the other hand, we wanted to show the stats on TV so we designed different slides with the most important information about the election day. We arranged the microsite's data and we created new slides with more info.
General Stats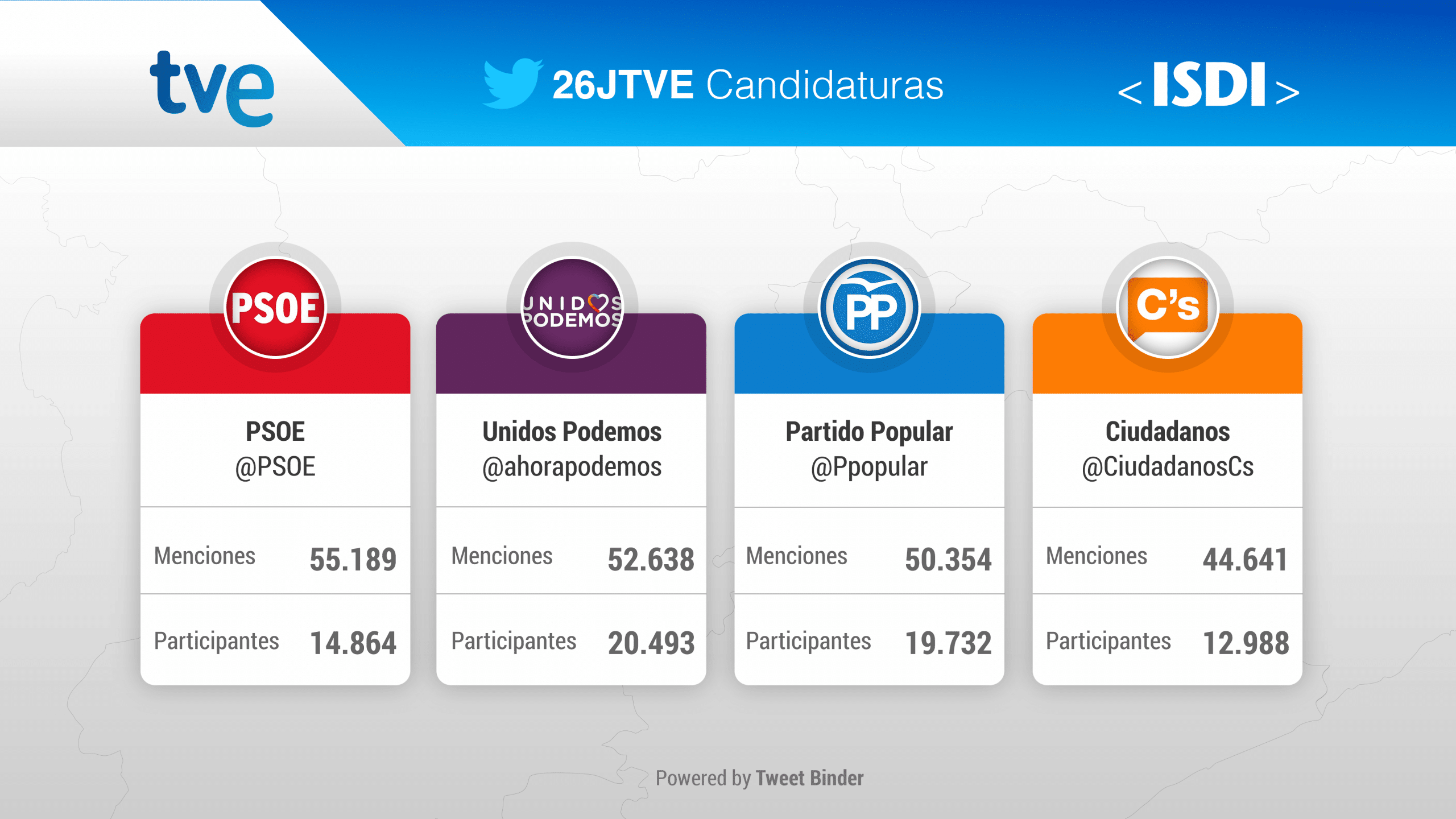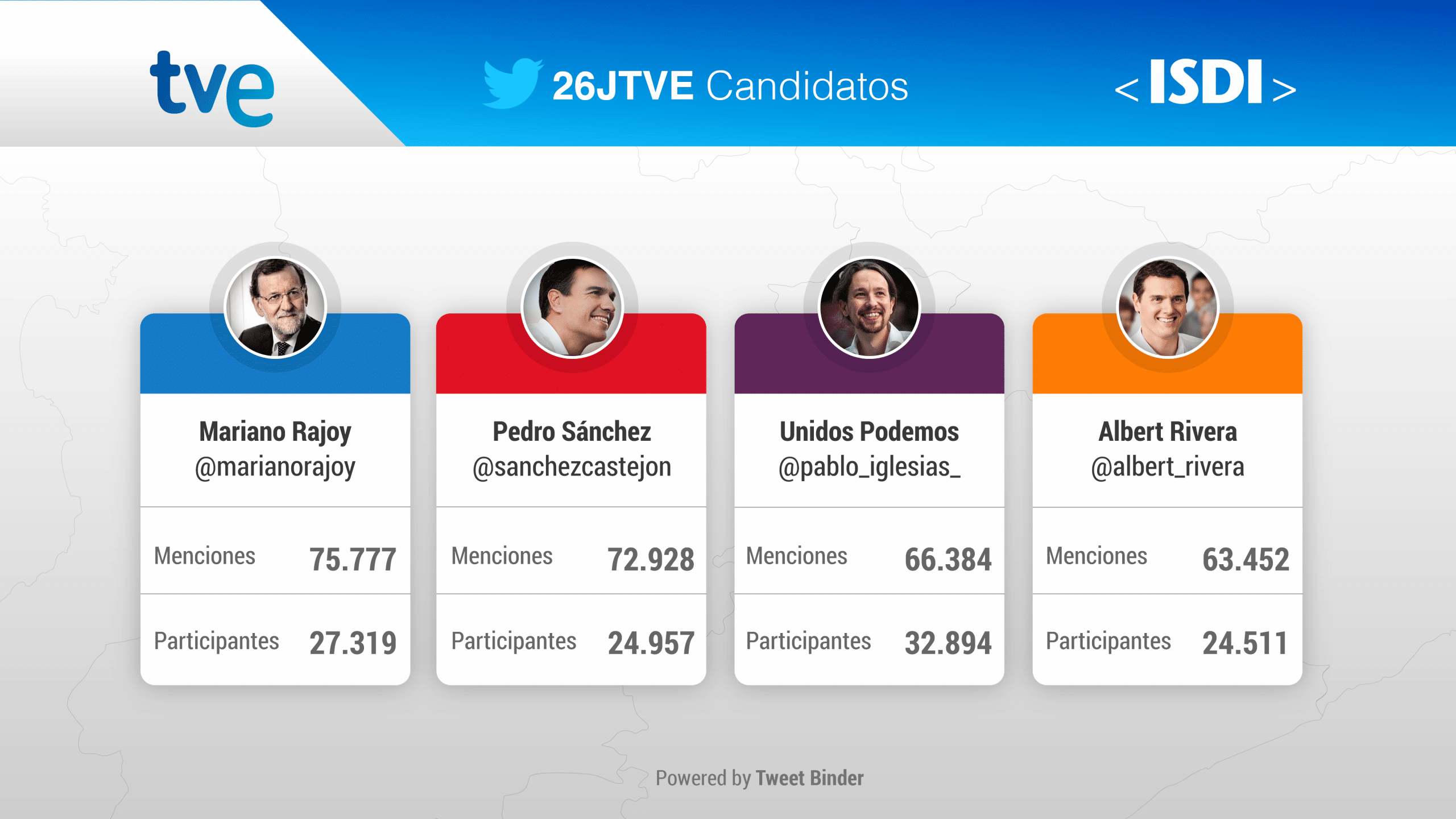 Main topics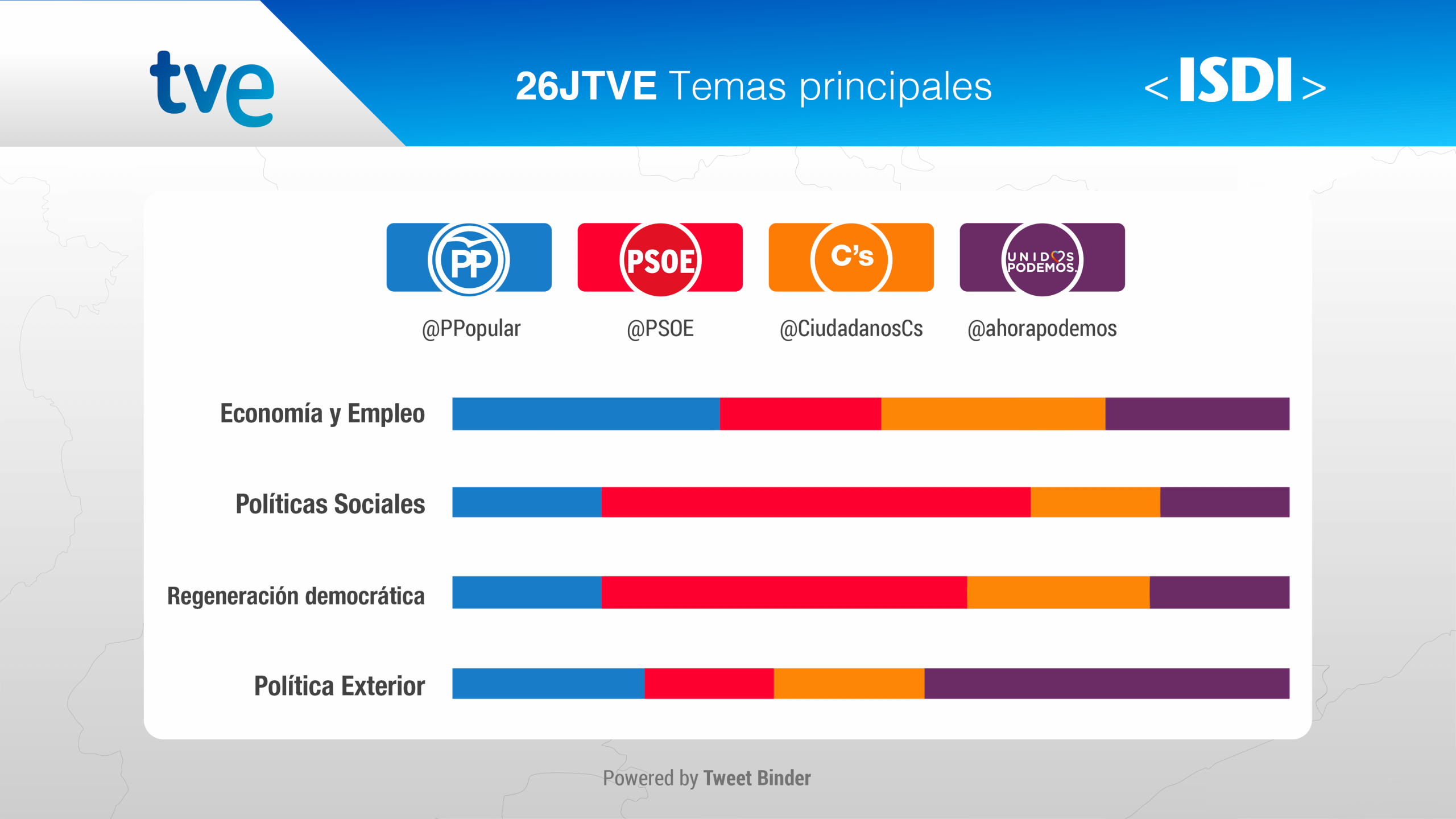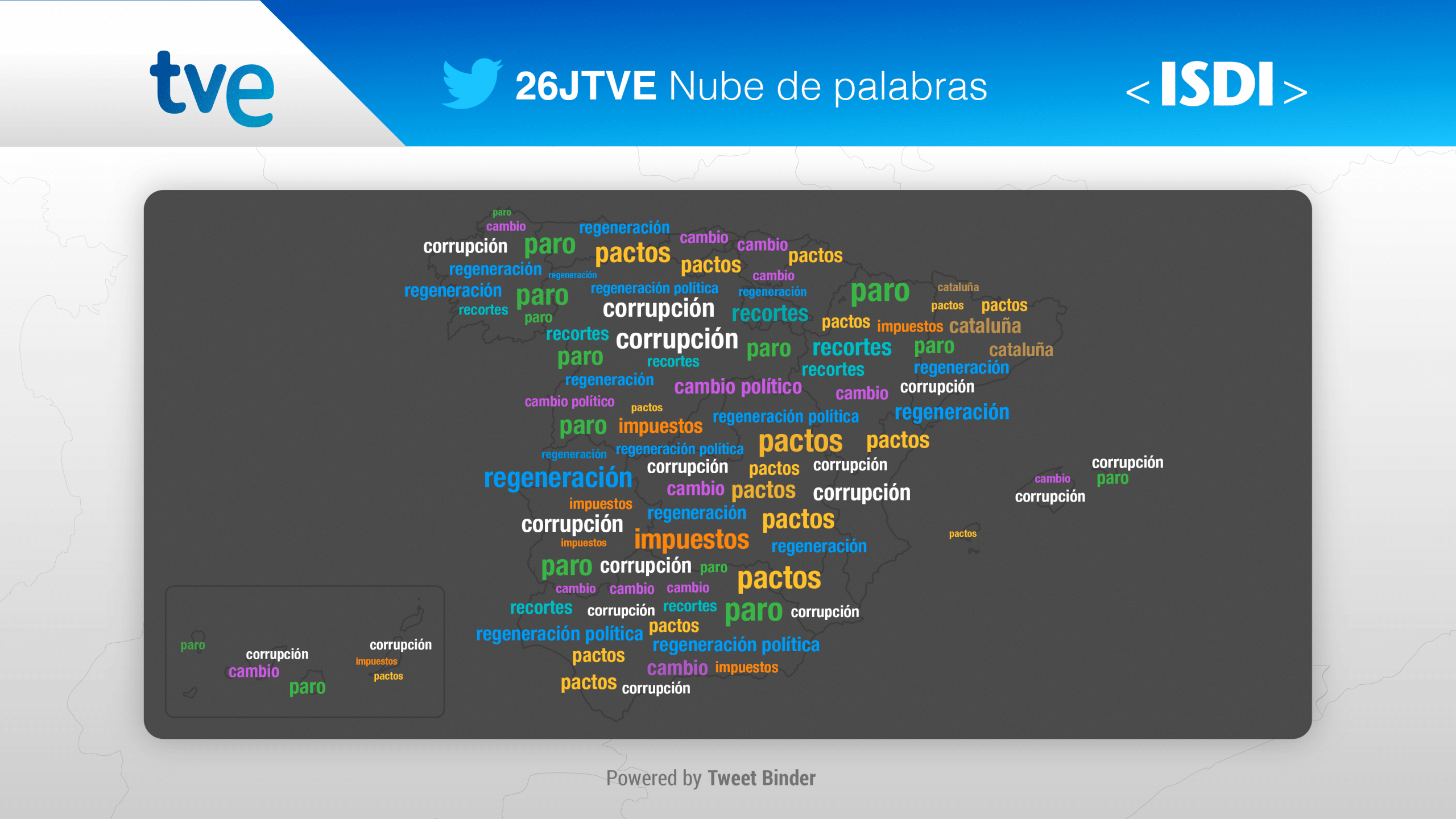 The sky is the limit with Tweet Binder. We have the opportunity to create the most amazing solution for your campaign or event. Do not hesitate to contact us.