What is an Instagram hashtag
It is difficult to find someone nowadays who does not know what a hashtag is. Hashtags were born in Twitter, that is where they were first used. A hashtag is a word or combination of words typed together after the # symbol. They are perfect to group users and people with similar interests. Even though the term hashtag was coined by Twitter, trending Instagram hashtags are key nowadays.
It is difficult to find a post on Instagram which does not have more than two hashtags con its caption. Hashtags are used to place posts where users can see them. Furthermore, users can now follow hashtags on Instagram. This makes it better for brands and users to place and find exactly what they are looking for. For example, if you are interested in wedding hashtags, you just need to type that on the Instagram search box. Wedding hashtags such as #BrideSquad, #WeddingDecor or #BridalDresses have tons of Instagram posts each day. Any trending Instagram hashtag can be tracked with Tweet Binder.
How to follow a trending Instagram hashtag
The Social Network announced on its blog this new feature. Users are going to be able to follow Instagram hashtags in order to be updated on their interests. For instance, if you fancy food you can follow hashtags on Instagram such us #instafoody or #foodie. This way, pictures posted with those hashtags will appear on your timeline. As they say, this is a new way of staying "connected with the interests, hobbies, passions and communities" users care about.
It won't be necessary to go to the explore tab and search for the content on a hashtag anymore. If you you are interested in a topic you just have to follow a hashtag. This is a great upgrade for users that will find endless content on their timelines. Let's see an example: nowadays, people are stressed out about weddings. Wedding hashtags have become popular very popular on Instagram. Wedding decorations are a huge deal on this social network and that is the example that we will be using.
Step by step
First, we need to go to the Explore tab and look for the hashtag we want to follow: #WeddingDecor. Lots of hashtags containing that term will show up and we just need to choose the one we want to. After choosing the hashtag we need to track we will see that a button saying "Follow" will appear, once we click on it we will be following the hashtag.
To follow a hashtag on Instagram you just need to follow three simple steps:
Go to Instagram's explore tab
Type the hashtag you need to track
Hit send
Click on the follow button that appears next to the hashtag
These steps can be followed either from the Instagram app or Instagram's web. So, as you can see, the process is very similar as the one to follow a user. It is easy and super intuitive. We have just started following #WeddingDecor but we already have a tiny list of hashtags we want to follow. In our opinion, this is a very useful feature that brings Instagram to a new and better level where we are sure more updates will come.
Instagram hashtag analytics
Following a hashtag is not enough, we need to know how that hashtag is performing and the users that are sharing content. Tweet Binder allows you to track hashtags on Instagram and obtain a complete analytics report. Let's see a sample report on how the wedding hashtag #WeddingDecor has performed on Instagram. It is important to notice that we can collect Instagram stats in real time.
Instagram has become the favorite social network for marketing strategists. Moreover, it might become increasingly popular in the upcoming years. Everyday, we detect many marketing campaigns on Instagram. For example campaigns with influencers, contests, competitions… All of them have something in common: the need to analyze Instagram statistics with an Instagram hashtag report. Tweet Binder is the Instagram Analytics Tool to have in mind. For that reason, you will be able to analyze any hashtag on Instagram really quickly.
Instagram reports data
Our Instagram reports are truly complete. Thanks to the Instagram statistics, you will be able to discover how your Instagram campaign is going. First of all, you have to contact us and share the main information about the campaign (start & end dates and the hashtag). Our Instagram report will be a final report. For that reason, you can ask for updates during the period of analysis. Once we receive the information, we create the report in a few moments. You will receive the infographic report and the excel version.
All of our reports have the same design and statistics. Therefore, it will be very easy for you to compare different campaigns. Firstly, the general statistics of the hashtag appear within the period of analysis. We have to pay special attention to the total amount of posts, Instagram impressions and Instagram reach. Users will also find information about the contributors, likes, comments, influence (average number of followers per contributor) and engagement (average number of posts sent per contributor).
Moreover, our Instagram hashtag reports display all the information related to the users. Thanks to the Instagram report, you will be able to classify all the contributors. By creating your Instagram report you will have the following rankings: Most active accounts, Most popular users, highest impact, most commented and liked… Countless information about your community and users. In addition, the Instagram hashtag report offers three rankings showing the most liked, most commented and most expensive posts.
Instagram analytics for hashtags
Instagram is getting more and more important for brands and companies and they demand analytics about their campaigns. We were frequently asked (several times per day) by our clients and users if we were serving analytics for hashtags on Instagram. That was when we realized the huge potential of these analytics. And, of course, if our clients needed those Instagram analytics we were going to work very hard to get them those stats.
The general stats about the hashtag are displayed in the upper part of the report. These make reference to everything related with the hashtag and the posts:
Total number of post

Number of photos
Number of videos

Total number of likes
Total number of comment
Potential Instagram impressions
Potential Instagram reach
Influence: average number of followers per user
Engagement: average number of posts per user
Economic value of the hashtag

Average value of the posts
Average value of the users

Top 10 hashtags
These stats show how people have reacted to the content posted with the hashtag. So, for example, the higher the number of likes is, the more positive reactions people have had with the campaign.
Following the aforementioned example for the wedding hashtag #WeddingDecor, we see the it has received 6,509 likes and 254 comments. And it has generated 2,477,913 potential Instagram impressions and a potential reach of 1,354,335. Do not worry if these terms sound tricky, the question mark placed next to each number is an explanation of what each stat means.
Instagram user analytics
The other stats displayed in a trending Instagram hashtag report are about the users who have posted the content with the analyzed hashtag. It is more important than it seems to keep track of the users posting content about your campaign. By keeping an eye on them you will be able to discover brand ambassadors and also trolls who only post bad content about your campaign.
Users rankings are one of the most important parts on the report. There are people who shared content (most active, popular, etc.) and people who interacted with that content (likers and commenters). Also you can see how the people who shared content received likes or comments by other users, which is absolutely great because you can see who's driving more attention in your campaign or hashtag. Knowing who has posted using the hashtag of your campaign is more important than the global number of posts sent during the campaign. Companies and agencies have to know who their clients and users are. And, can you think of a more complete way of knowing so than having a complete list of them? Well, with Tweet Binder Instagram analytics you won't only have that list but you will also be able to rank it.
What are Instagram user ranking useful for?
With the Instagram user rankings we can rapidly see who has published more number of publications, the account that has generated the highest Instagram impressions or the one that has shared more number of publications. Those rankings are vital to have a quick idea of the participants that have shared publications about the trending Instagram hashtag and also in case we want to reward those most influential or most active.
The upper picture displays some of the Instagram user rankings that can be found inside a Tweet Binder Instagram hashtag report. The complete list is:
Most active users ranked by number of posts
Most popular users ranked by number of followers
Highest impact users
Most liked users
Most commented users
Top photographers
Top recorders
Most expensive users
Top mentioned users
Most tagged users
With all these rankings, any agency can know who their core audience is. Besides, with the Excel exportation of the report they can sort the information by the criteria they need to. Knowing who is posting content with your hashtag is an essential part of any marketing campaign.
Depending on the aim of each marketing campaign, an agency will need to focus on one ranking or another. Each one of them is important for a different aim.
Instagram posts analytics
Rankings are not limited to the contributors of your Instagram hashtag. Posts are also ranked by number of likes and number of comments. Same happens here with the Excel sheet, you will have access to very detailed information about the posts and you will be able to rank them by the criteria you like.
Posts can be ranked by the number of likes they receive, the number of comments or the economic value they have. Each ranking displays up to 8 posts. This is more than enough to detect the most influential pictures os videos of our Instagram hashtag report.
Trending Instagram hashtags
As we have said, Instagram is one of the most important social media networks nowadays. There are thousands of publications shared every minute and sometimes it is hard to keep track of all the popular hashtags on Instagram. That's why we have developed our trending topic analytics tool, to help customers and brands to come up with the most important pictures and the main data shared about a hashtag. Our Instagram reports are the best source to analyze and get a quick and attractive snapshot about what has been shared.
Our Instagram analytics reports are the best way to track a trending hashtag. We offer the data analyzed on a link where every statistic and publication tracked is displayed beautifully. In fact, we also know that one of the fields that takes most advantage of Instagram's power are sports. Tweet Binder also provides an Excel document where all the stats, publications and users' list, can be consulted. We are ready to receive your petition about tracking hashtags on Instagram, do not hesitate to check our Instagram services or to contact us. We are always happy to help!
Instagram hashtag analytics with an API
The analytics and reports features are very important. However, Tweet Binder goes further and offers the option to access to an Instagram API to its customers. Thanks to this feature, you can display the Instagram content in any site or project. Developing this type of project is very simple. Moreover, it is very easy to implement. Our development team is specialized in giving access to an Instagram API so you won't have to worry. You only have to specify your hashtag and the period of time to analyze. In a couple of days, we will send you the code so you can access the API directly from your site.
Instagram hashtags with Tweet Binder
At Tweet Binder, we are passionate about statistics. Obviously, we love the campaigns and clients we work with but, above all, we like to study and analyze the results. Our Instagram tracker is very complete. It will allow you to get all the data about any hashtag in minutes. There is a lot of Instagram content and thanks to Tweet Binder, you can put order and analyze it. Here we are going to summarize some features so you can find out why ours it's the Instagram Analytics Tool to bear in mind.
There is no doubt that Instagram is the main social network nowadays. A few years ago, Facebook was the preferred network, then Twitter broke out. However, the strength of visual and images predominate over the text content. As you probably know, Tweet Binder is specialized in analyzing and displaying social media content.
Conclusion
We offer very complete Twitter reports that provide all the information about any hashtag, term or account. Still, we can not forget Instagram and the growing trend this social Network is undergoing. For that reason, we have been working on the Instagram content. You should try our Instagram Analytics features. What is more, you can also go beyond the hashtag on Instagram and request access to an Instagram API. We will provide you the information in any kind of file. It is the best way to integrate Instagram publications into your own project.
Now it is your turn to make out the most of your Instagram content. Analyze, value and display Instagram stats with Tweet Binder and rock your campaign! As you can see, even though our name is Tweet Binder, we also create very cool Instagram hashtag analytics. Instagram reports are created under demand but you can ask us for the report any time you need to, we are open 24/7. Contact us now or purchase your Instagram plan and let's analyze some hashtags!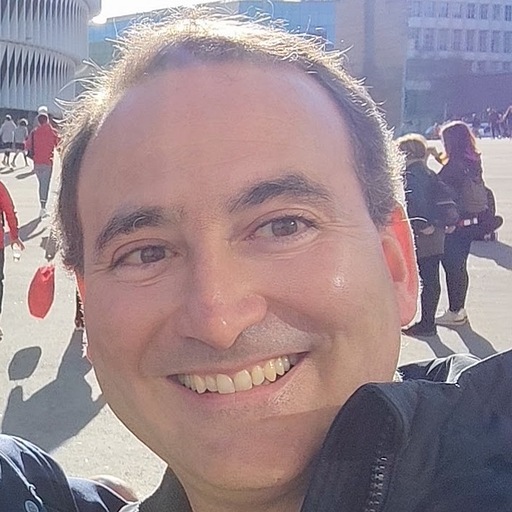 Javier is the founder and CEO at TweetBinder. With more than 10 years of experience in Twitter Analytics space, he is on the mission to build best-in-class Twitter marketing tools helping X community to thrive.