This post is also available in: Français (French)
Instagram analytics features
The more social media networks grow the more opportunities they collect. Social media is a gold mine of opportunities when it comes to brand awareness. Nowadays, brands are all social media-oriented because they know how useful it is. It doesn't matter if you've got a small company or a multi-billion company. There are some companies out there who grew their business with social media only. They grew their sales, had a larger exposure with time and grew their company in the process. In this post we will learn about Instagram in particular. Have you ever heard of Instagram impressions? If you want to know more about them, keep reading this post. But, if you don't like Instagram and you want to start creating your own Twitter reports, click on the following button:
That's how powerful social media is, and that's why you should think about using it. Now one of the most famous social media networks is Instagram. We can see that nowadays Instagram is slowly growing and adding unique features by the year. So, a lot of businesses moved their attention from Facebook & Twitter only to Instagram as well.  If you're one of those businesses then you're at the right place. With this guide, you'll be able to understand what Instagram is and how to analyze it for your own advantage. 
What is Instagram?
Instagram is a social network that was built in 2010 that was photos and videos oriented. It was first available only in iOS but then it became available in 2012 for Android as well and it was purchased by Facebook in the same year.
Instagram allows you to follow people, to be followed back, to post pictures, like other people's pictures and to have a feed of your own. Your feed on Instagram will show you the latest posts of your following list and their stories as well.
Instagram's features
Instagram has many features which are: 
Image editing

Filters

Hashtags

Mentions

Private messaging 

Location tagging

Video editing

Stories

Live videos

User tagging 

Public/Private profiles

Identity verified badge for celebrities
How does Instagram work?
You'll first have to sign up to start using it. You can either sign up using your Facebook account or sign up using your email address and so on. Before you sign, you'll have to download the app which is available for both Android and iOS.
There is also an app for windows 10 or a desktop portal for desktop owners, but it's quite limited. You can not upload any pictures or videos from it, you can only scroll through your feed, search for things and so on.
What is 'Instagram Insights'?
There are two kinds of profiles on Instagram, the business one and the personal one. If you've got a business account then, obviously you'll need the business one since it has more features that you can unlock.
One of those features is Instagram insights (also called Instagram analytics). It's an analytic tool that provides you with data and information about your account. It allows you to find out how many impressions you've got, your reach, your follower demographics and so much more.
How to access Instagram insights
Just like it's been said before, in order to access Instagram Insights, you'll first have to switch your personal account to a business one. Doing that will allow you to get access to all kinds of data. There are three different places on Instagram where you can access your data. Users can access your data from your images and videos by clicking on view insights that appear at the bottom of the post.
Access your story's insights by swiping up and checking how many people have seen your story. A user can even see how many people forwarded it, how many people swiped next, how many people found their story from hashtags, and how many people visited their profile after seeing their story. And users can also access their insights from their account page. By clicking on the top right of your account; they'll be given various choices including statistics where it has a graph icon. 
Users will be redirected to their analytics in no time, and in there they'll find all sorts of data. You can find out how many people checked out your account and how many views you've got in the past week. You can also find out how many followers you've got and how many people followed you in the past week.
Instagram Insights allows you to find out the number of Instagram impressions, reach, website clicks and CTAs clicks of the past 7 days. It also allows you to find out how many posts you've got in total and how many were added in the past week.
How to analyze those metrics
Now that you know what Instagram Insights are it's time to learn how to use them. Go over to your Instagram Insights and all you've go to do is click on the audience section that is on the far right. If you click on it then you'll get a summary of your audience's demographics. 
You'll first learn where most of your audience is located by country and city, then you'll find out their gender, and their age group by gender. You'll also be able to find out the days and hours where they're most active and available for a maximum of reach. You can even analyze Instagram in real time.
This information helps you to better understand who your followers are and where they're from so you can assess whether you're reaching your target audience on the platform or not. You can find out how to impress more audience by targeting special days or hours, or you can find out if you've got more female audience than men and how to use that for your advantage.
For example, if you're a life coach on Instagram, you need to know the demographics of users engaging in your posts.
The difference between reach vs. Impressions
We often think that reach and impressions are the same thing and use them for the same context. But that's not true. Reach and impressions are totally different things and their meaning changes from a platform to another. What Facebook considers as impressions are referred to as reach for Twitter. And so on, so they shouldn't be mixed and they shouldn't be used in the same way for all platforms. 
What are impressions on Instagram?
There are many Instagram metrics that need to be taken into account when analyzing a campaign. A total number of posts, users who have posted, engagement… But there are two main metrics that are key to understand the performance of a campaign: Instagram reach and Instagram impressions.
These two terms may seem that they mean the same but they don't. Whereas reach stands for a number of people, impressions stand for a number of times. Both metrics are potential. Instagram impressions are the potential number of times someone could have seen the posts shared with the analyzed Instagram hashtag.
For example, imagine that a user has 200 followers and has posted 3 pictures using the analyzed hashtag. Then the potential impressions he has generated are 600 (3 posts multiplied by 200 followers).
What is reach on Instagram?
Instagram reach is the number of unique accounts that have seen the post. This metric is also an estimate and may not be exact. This is because there is no way of knowing if someone has effectively seen the post as everyone is scrolling up and down their screens.
So, in short, if an account has 200 followers, then its potential reach is 200.
How to check impressions on Instagram
As was aforementioned, checking impressions on Instagram is very easy. You just need to go to the insights dashboard and there you will have all the metrics together. You can go over to the activity dashboard, scroll to the bottom and that's where you'll find the impressions. If you want to see the Instagram impressions of the latest picture you have posted just go to that picture and click on insights. On the bottom right you'll find out how many impressions your post has gotten. That's how easy it is! 
How to measure Instagram impressions with Tweet Binder
If Instagram Insights were not enough for you to measure impressions then Tweet Binder is there for you. Tweet Binder is an Instagram tracker with statistics that are very easy to analyze and understand. You can now find out user rankings and most liked publications and so much more. You can get access to thorough data analysis and detailed statistics in no time. Find out your potential reach, impressions, impact and economic statistics with our tool.
Tweet Binder analyzes any hashtag on Instagram. The stats included in the report help to have a good overview of how the hashtag has evolved on Instagram. One of the most demanded stats are Instagram impressions. Instagram impacts are calculated by multiplying the number of followers an account has by the number of Instagram posts they have sent. Once this has been done with each user, the system adds those figures to get the total number of potential Instagram impressions.
If you want to know more about our Instagram hashtag reports, you can visit our website. You'll be redirected to a page where you can confirm your payment and where you'll receive your data. Once that is over you'll be able to gain access to this kind of analysis:
Instagram is one of the most used Social Networks and that is why it is so important to analyze every Instagram campaign. Stats such as the reach or the impressions help brands and agencies to know if the event has been a success or not. While Instagram reports are very used worldwide. However, if you want to give Twitter a try, follow the next button and create your free report: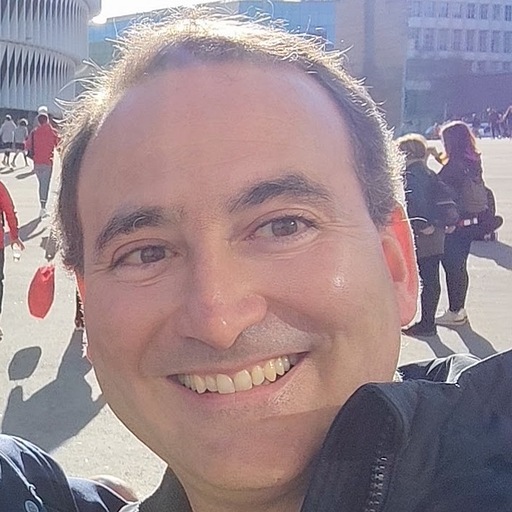 Javier is the founder and CEO at TweetBinder. With more than 10 years of experience in Twitter Analytics space, he is on the mission to build best-in-class Twitter marketing tools helping X community to thrive.