This post is also available in: Español (Spanish)
Elon Musk buys Twitter and his numbers are amazing
Lots of things have been going on around Twitter these days after Elon Musk purchased Twitter. As a result of this transaction, Twitter became a privately held company. As a Twitter analytics platform we analyzed the performance of Elon Musk on Twitter and the information that we got blew our minds. How has  this all affected Elon Musk's Twitter account? Let's dive into some of the main stats. First of all, let us say that we have never seen somebody get so many followers in such a short period of time: 35 million followers in 8 months, this is how they grew: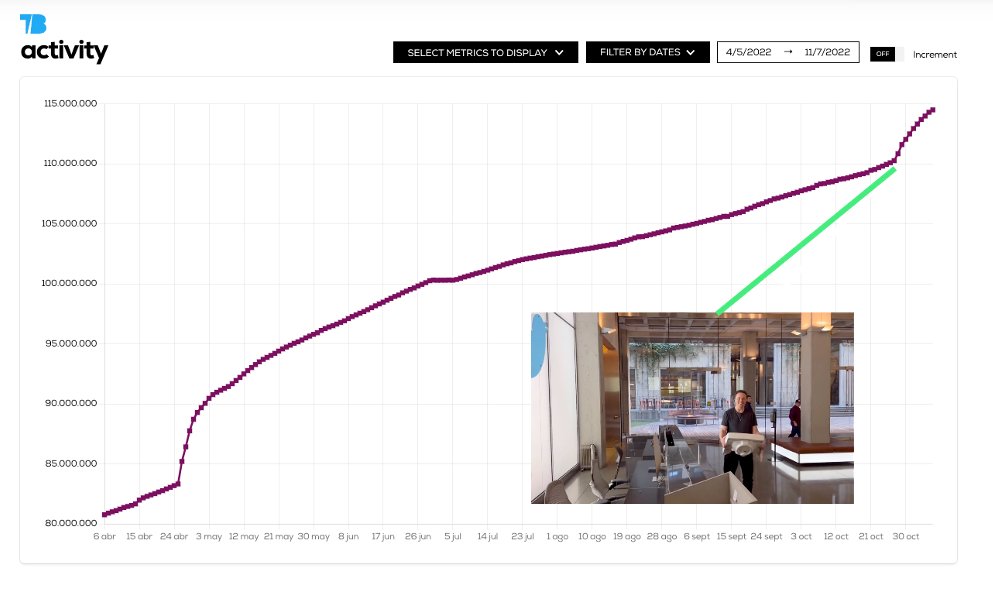 Elon Musk's followers growth
We started tracking Elon Musk's followers daily since April, when he announced he'd purchase Twitter. Since then, his number of followers has grown from more than 35 million to 115 million, making him the second most followed person on Twitter behind Barack Obama.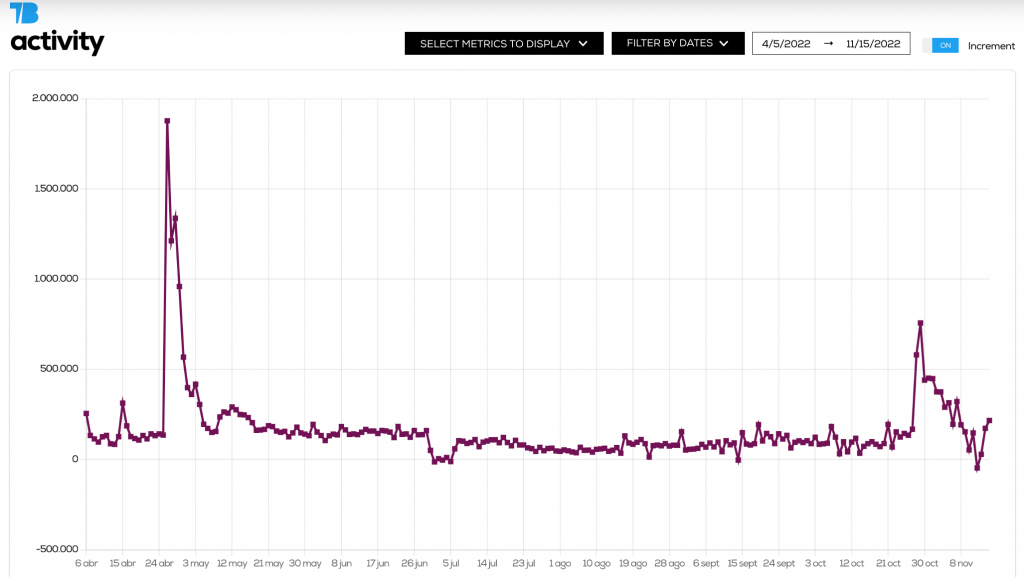 Who does Elon Musk mention most on Twitter
Since April 2022, Elon Musk has set 2937 tweets and got 242,461,860 likes (CRAZY). What's even crazier is that all those tweets have been sent from his iPhone, 100% of them and 40% of those tweets are less than 40 characters, he likes to be brief. All the stats in this Twitter report.
But we wanted to see who's Elon Musk mentioning on Twitter and these are the results:
@wholemarsblog

Whole Mars Catalog

158 mentions
@billym2k

Shibetoshi Nakamoto

157 mentions
@teslaownerssv

Tesla Owners Silicon Valley

130 mentions
@ppathole

Pranay Pathole

111 mentions
@evafoxu

Eva Fox 🦊Claudius Nero's Legion 🐺

67 mentions
@spacex

SpaceX

66 mentions
@twitter

Twitter

65 mentions
@sawyermerritt

Sawyer Merritt

63 mentions
@tesla

Tesla

52 mentions
@spideycyp_155

Spidey_ElonFan

45 mentions
@elonmuskTwitter data
By setting a Twitter User Tracker we are able to see the evolution of any Twitter account. In this case we have analyzed @elonmusk's account. How many followers does Elon Musk have on Twitter? How many mentions has Elon Musk received? Has he started following any Twitter users? All these questions can be answered with the Twitter User Tracker. In fact, this are @elonmusk's October data:

This image shows that Elon Musk has gained more than 2.7 million followers since October 1st until October 28th. It is not surprising that his Twitter handle has almost 4 million mentions. Main stats are:
He has gained 2,787,382 followers
Elon Musk has been included in 1,079 Twitter lists
He has received 1,326,805 retweets
Musk has received 16,340,639 likes
The new Twitter owner has received 4,020,162 Twitter mentions
He has sent 455 tweets
From those tweets 393 are original tweets and 30 are retweets. If we add the number of original tweets and retweets he has sent we obtain 423 tweets. Which is less than 455. What does this mean? It means that Elon Musk has posted tweets that he has later deleted. We can not know the content of those tweets, but we can know that he deleted tweets after being shared.
Has Elon Musk followed any Twitter account recently?
Who has Elon Musk began to follow on Twitter? This is a very interesting insight and with Tweet Binder we can know who those two Twitter accounts are. Our Twitter follower tracker system can even send alerts when a new follow or unfollow happen.

As we can see, the accounts he started to follow are @neuralink and @beeple. The latest is a graphic designer from Charleston. Neuralink is a neurotechnology company that develops implantable brain–machine interfaces and aims to help people with disabilities and connect humans and machines. This company was co-founded by Elon Musk. We have also check if Elon Musk follows Parag Agrawal on Twitter and yes, he does. At least right now he does.
Elon Musk tweets these days
With a Tweet Binder Twitter report we can easily get Musk's recent tweets. Not only the number of tweets but the the impact and figures they make. In fact, thanks to a Twitter 7-day report we have access to these complete @elonmusk Twitter dataset: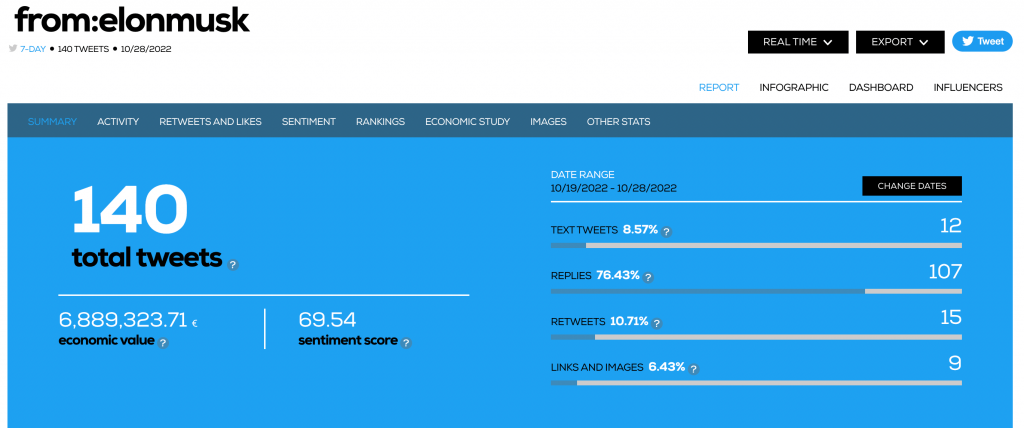 Thanks to this Twitter report we can know that this is the tweet that has received the highest amount of likes and retweets posted from @elonmusk's Twitter account:
Entering Twitter HQ – let that sink in! pic.twitter.com/D68z4K2wq7

— Elon Musk (@elonmusk) October 26, 2022
From buyer to one of the top Twitter accounts: Elon Musk
As Elon Musk, we also believe in the potential Twitter has. It is the go-to place to check the latest news about everything. We have been analyzing Twitter data for over ten years and we are proud to say that this social network is now more alive than ever. With Tweet Binder you can know how many tweets a hashtag has or how much your Twitter account is worth. But, as mentioned in this post, you can now know the performance of any Twitter account. Know who has started following whom on Twitter and detect who has stopped following anyone. Want to know more? Let's talk!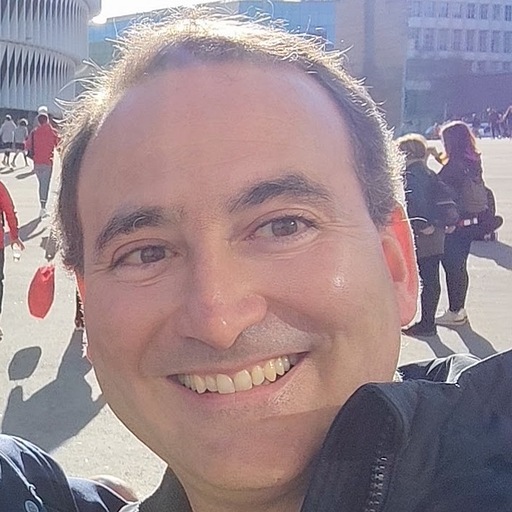 Javier is the founder and CEO at TweetBinder. With more than 10 years of experience in Twitter Analytics space, he is on the mission to build best-in-class Twitter marketing tools helping X community to thrive.