As the year 2021 comes to an end it seems obvious to look back. In fact, lots of companies, and maybe you, are evaluating how the year has gone. That also happens at Twitter and Twitter itself has published its 2021 review. That is why we feel like sharing with you the 2021 Twitter wrapped based on the the main Twitter data we have. In addition, there are lots of tweets that are probably going to be left out of this post, but you can always count on us to get them.

Twitter wrapped – insights
If you are a regular Twitter user you may be up to date with its trends. Not only the ones based on tweets but also in its features. We can assure that keeping up with everything about Twitter is a bit complicated. Nonetheless, thanks to our Twitter services we are capable to monitor anything.
In fact, this 2021 we have stored millions of tweets. It is remarkable to note that we were able to analyze all the tweets that former US President Donald Trump posted before the "end" of his account's life. In addition, we witnessed the transition from @JoeBiden to @POTUS.
We have also witnessed the Tokyo Olympics. A year later than they were expected but they were a huge success in Twitter. in fact, all major sportive events are generating great amount of tweets and support from fans. We can say that Twitter's, similarly to every country in the world, daily activity is ruled by COVID-19. We would like for this to not be true, but we are witnessing and reading how the evolution of the virus is going worldwide thanks to Twitter. We even tried to keep up with the tweets about COVID19, it is safe to say that today there are millions of tweets about it. We could track them, you can always hire to do so.
Tweet Binder: 2021 highlights
In addition to Twitter wrapped content we are here to share Tweet Binder's 2021 highlights. We work hard to keep offering Twitter services that customers demand. But also, Twitter features that can be determinant when getting Twitter data. One of our main and recent releases this year is the Twitter User Tracker. In fact, this new tool is an addition to our complete Twitter analytics suite. Thanks to this new service anyone with a Twitter plan can track Twitter handles.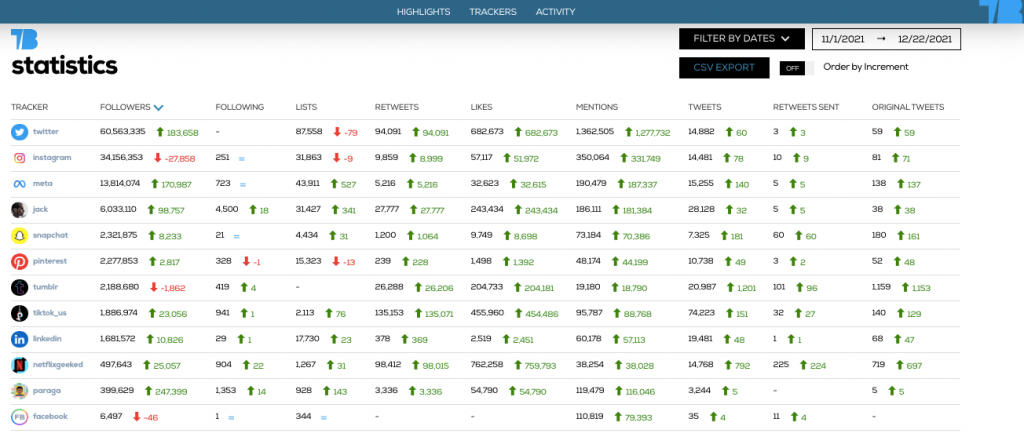 Moreover, we have extended the type of Twitter historical reports we offer. From now on there are four different Twitter historical ways to analyze tweets: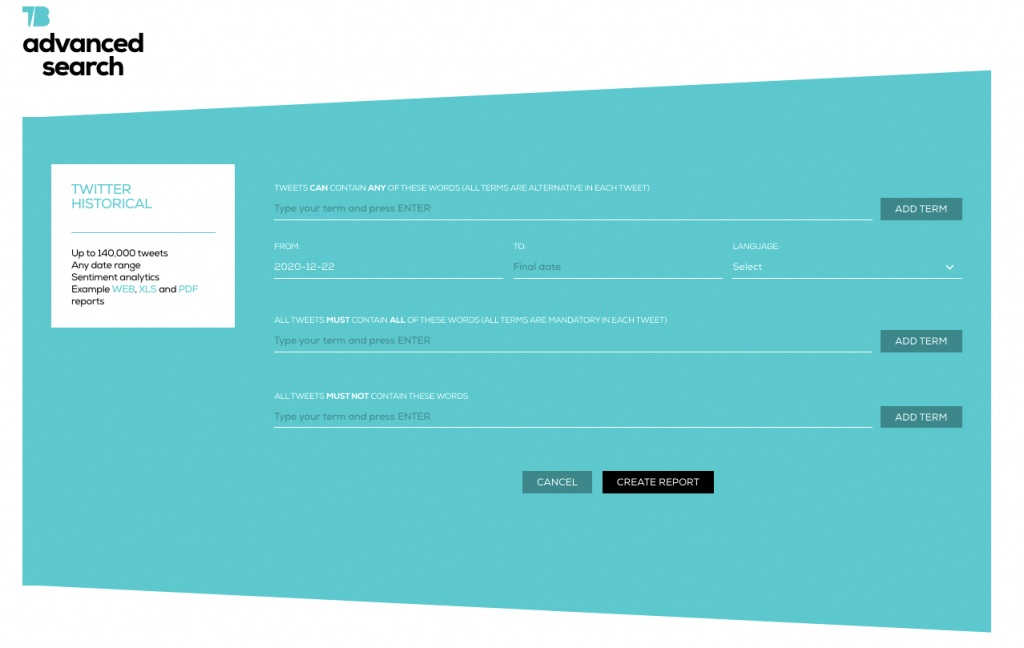 Tweet Binder's report wrapped
Analyzing and getting into all details of Twitter wrapped may be difficult. However, the year 2021 is coming to its end and the Tweet Binder report is the most complete ever. The amount of Twitter data and the developments to launch new metrics are really unique. Not only our Twitter analytics reports include the main Twitter stats, but all of this information:
Summary
Activity
Retweets and likes
Sentiment
Rankings
Economic Study
Images
Other stats
In addition, the uniqueness of Tweet Binder also comes from its feature to classify the tweets of our report. All Tweet Binder Twitter PRO reports include this option. It is the "Tweets" button here:

What's more, close to that option we find the "Influencers" tab. This is a development that adds value to the data in our Twitter report. Thanks to this option we can determine the top Twitter users in our report. But there are different filters to determine the influencers so you can decide how to value the users. This unique feature has become one of the most used features in our reports throughout the year. The question is: who is a Twitter influencer? For Tweet Binder, an influencer is someone who influences a lot of people or who influences a lot without mattering how many people.
Try the following search box, it will give you a free Twitter report of up to 500 tweets from the last 7 days. Try looking for Marketing and see the results.
Twitter wrapped or Tweet Binder wrapped: you can always count os us to analyze or work anything Twitter related.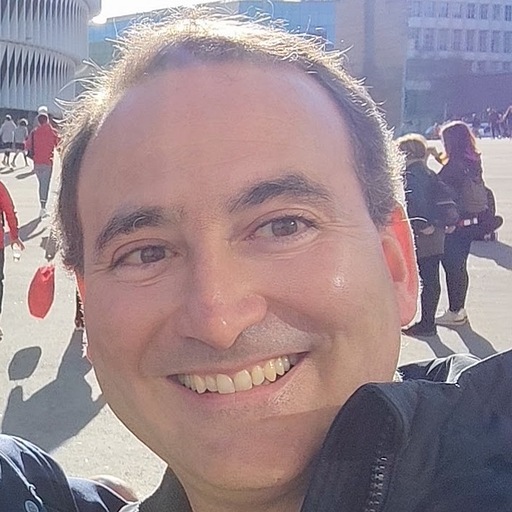 Javier is the founder and CEO at TweetBinder. With more than 10 years of experience in Twitter Analytics space, he is on the mission to build best-in-class Twitter marketing tools helping X community to thrive.