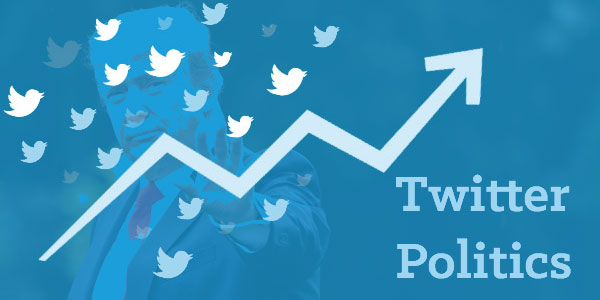 Donald Trump Twitter: How does the President uses Twitter?
President Donald Trump's tweets are a great way to know what the president is thinking, doing or thinking of doing. Donald Trump's tweets open News broadcast and Media have dedicated thousands of TV. Always that Donald Trump uses Twitter a newspaper writes a new article. They are also a great source of conflict and controversy, just read the replies to any tweet he sends. We have analyzed every tweet sent by Donald Trump since he became the President of the United States of America (and before) to see how he's doing. Can you imagine doing a hashtag tracking of all the hashtags he posts?
Trump and Covid-19: new RTs record and more!
New record! The tweet from the President with the highest number of RTs is the one where he declares he has Covid-19:
Tonight, @FLOTUS and I tested positive for COVID-19. We will begin our quarantine and recovery process immediately. We will get through this TOGETHER!

— Donald J. Trump (@realDonaldTrump) October 2, 2020
However, this tweet used to be his most popular about the topic (addressed by him as "Invisible China Virus") after the US President's initial reticence to face mask as preventive tools to fight Covid-19:
We are United in our effort to defeat the Invisible China Virus, and many people say that it is Patriotic to wear a face mask when you can't socially distance. There is nobody more Patriotic than me, your favorite President! pic.twitter.com/iQOd1whktN

— Donald J. Trump (@realDonaldTrump) July 20, 2020
Trump tweets and Twitter analysis
The dates of the analysis are since May 4th 2009 until the 7th of October 2,020. We analyzed a lot of info and we can say: Trump + Twitter, what a combination! He is probably the President in the world that uses Twitter the most. And when we say "uses" it means he does it personally, he doesn't seem to have a team of people managing the account for him.
If you want to analyze Trump tweets today write from:realdonaldtrump in the following box:
Donald Trump 2020 tweets
Donald Trump tweets have become a source of information. For some, Trump's tweets are crossing a line since he is using the platform to manifest official actions and decisions. For others, he keeps using the tweets as he has done always: as he pleases no matter what. However, data is data and these are the total original tweets Donald Trump has shared so far in 2020: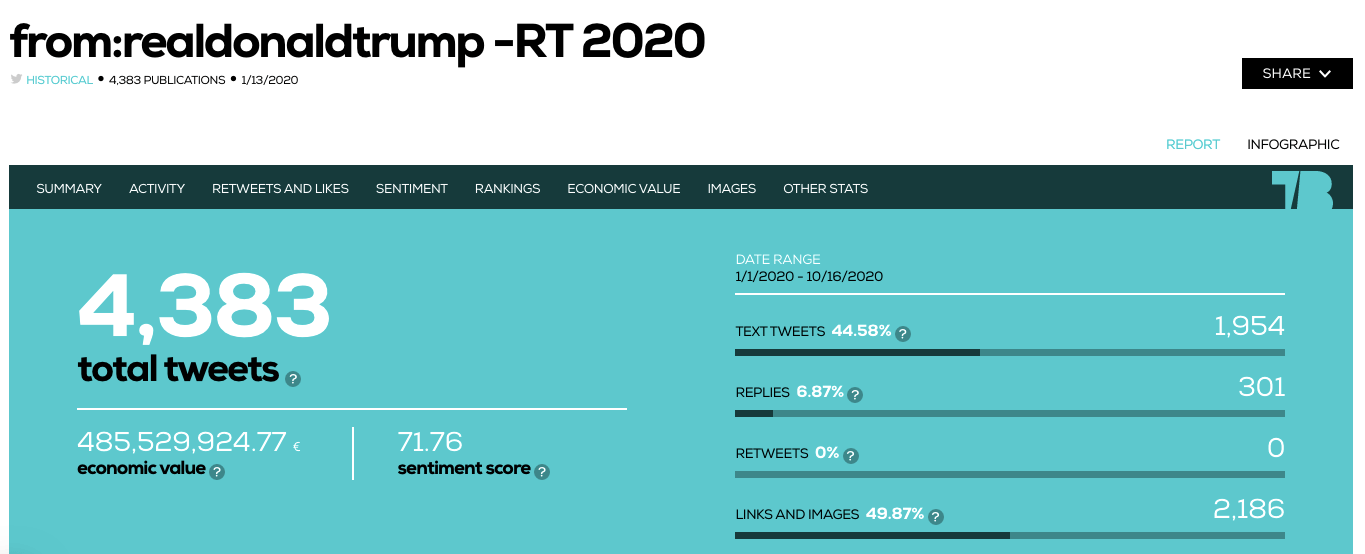 You can get these tweets and complete data with a Twitter Historical report. The Tweet Binder report about how Donald Trump tweets in 2020 also shows that this is Tump's most liked tweet and Trump's most retweeted tweet he has shared in 2020:
Tonight, @FLOTUS and I tested positive for COVID-19. We will begin our quarantine and recovery process immediately. We will get through this TOGETHER!

— Donald J. Trump (@realDonaldTrump) October 2, 2020
Prior to this ongoing situation, this was his 2020 most retweeted tweet:
The United States of America will be designating ANTIFA as a Terrorist Organization.

— Donald J. Trump (@realDonaldTrump) May 31, 2020
Donald Trump and Twitter: @realDonaldTrump latest tweets
As we have pointed out, there is an easy way to analyze the original tweets that the US President has shared these last few days. The upcoming events are developing fast and the world is following it from a new perspective with Twitter. Donald Trump has tweeted over 150 original tweets these past days, being this tweet the most expensive tweet he has shared recently:
https://t.co/ZHDJevNtrd pic.twitter.com/Elask8e0XS

— Donald J. Trump (@realDonaldTrump) October 12, 2020
Evolution of tweets sent by Donald Trump since 2009
Donald Trump Twitter's account was opened in 2009. Since then he has sent over 45K tweets. In the next chart you will see how he has been using his official account @realDonaldTrump since then. If we take a look at Trump's account since 2009, the year he opened his account, until today the evolution is quite interesting (kind of crazy if you think about it):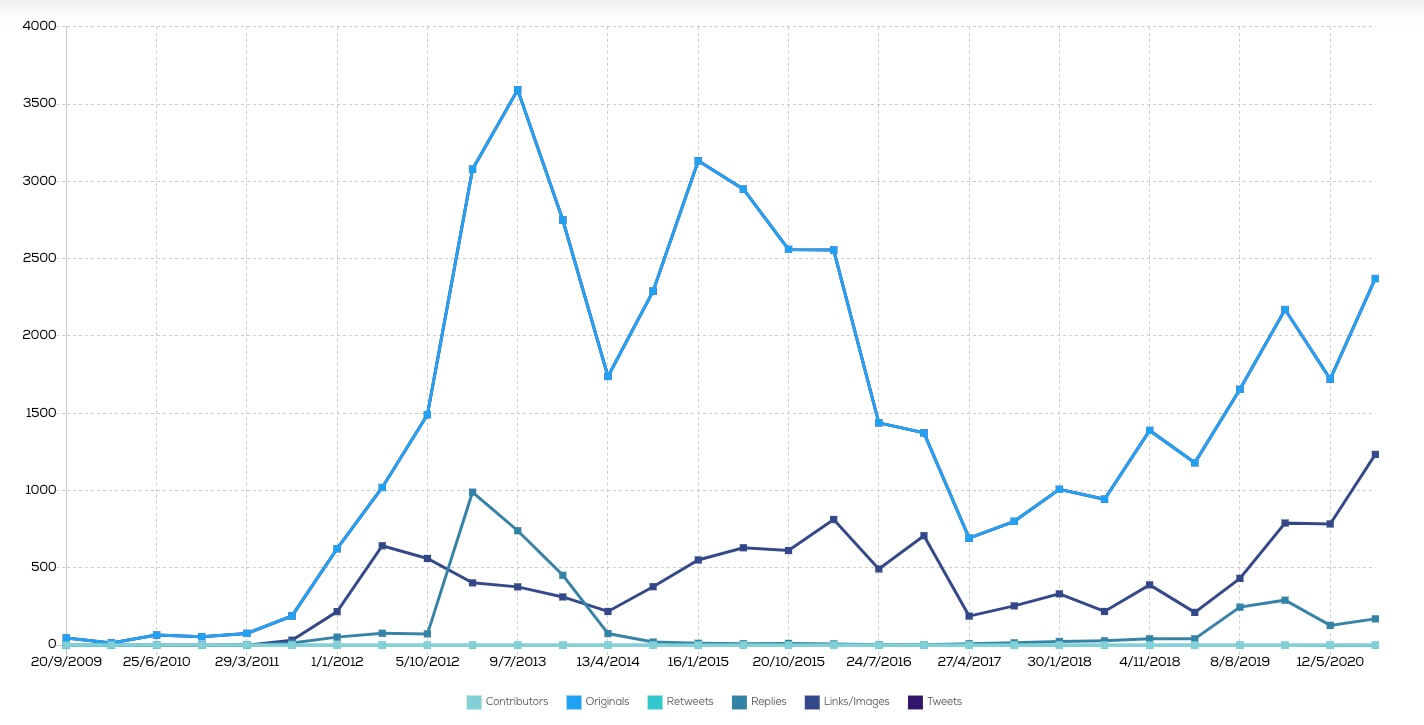 Donald Trump keeps using his official Twitter account @realDonaldTrump heavily instead of the one from the presidency @Potus. President Obama used to have a team running his accounts. Whenever he sent a tweet personally, he added its signature to it so the audience would know. Trump tweets today are considered a great source of information. We have to say that this analysis is based on real Trump tweets, they are not fake or made up, those are tweets sent by the president of the USA.
Donald Trump Twitter archive and stats
Trumps latest tweets are always on TV, imagine all the news that are based just on his tweets. Well, Donald Trump has shared over 45K original tweets since 2009. We do not count the RTs he makes, just the original tweets he has written and sent. 45,155 tweets divided in:
29,998 text tweets: tweets containing only text (no link, no pic, etc.)
3,542 replies: tweets where he replies to other users (however, in this case, he's also replying to himself when creating threads)
12,009 links or images (some of these tweets are also replies, so we don't count them twice)

What has President Donald Trump tweet today?
That's a very interesting question and probably it has a different answer every hour because President Trump tweets quite a lot, Trump's tweets today will be on the news anyway for sure. If you want to see the last tweets from President Trump write from:realdonaldtrump in the following box:
Does Donald Trump tweet from an iPhone or Android?
Since he is president, Donald Trump uses up to 6 ways to send the tweets, 6 different sources. Let's remember that Twitter consider "source" the software a person uses to tweet. In this case, these are the sources Donald Trump uses (although the latest tweets have been sent via an iPhone):
| | |
| --- | --- |
| Source | Number of tweets |
| Twitter for iPhone | 15,722 |
| Twitter for Android | 14,753 |
| Twitter Web Client | 12,952 |
| TweetDeck | 527 |
| TwitLonger Beta | 502 |
| Twitter Media Studio | 363 |
Not big surprise here, Donald Trump is using his campaign hashtags mostly: #MAGA (Make America Great Again) and #AmericaFirst.
| | |
| --- | --- |
| Hashtag | Number of tweets |
| #trump2016 | 926 |
| #makeamericagreatagain | 565 |
| #MAGA | 406 |
The real surprise here would be that he doesn't use hashtags much, maybe he doesn't need them?
Media and Trump's tweets
We can say there is a bit of "love" between Fox News and Trump, they are the most mentioned news network in his tweets. We can also point out that Donald Trump likes to talk about the media, most of the most mentioned users are media channels, that's a fact. 2% of Donald Trump tweets talk about Fox News. And also, 519 tweets (7% of the total) talk about Fake News.
In the next table you can see a distribution of the mentions from the President:
| | |
| --- | --- |
| Account | Number of tweets |
| Fox News | 816 |
| Barack Obama | 795 |
| Fox & Friends | 661 |
| CelebApprentice | 425 |
| CNN | 377 |
| Mitt Romney | 353 |
Fox News is the media that receives the highest number of mentions. It is also one of the only ones that talks "nice" about Donald Trump. However, it seems something has changed:
.@FoxNews allows more negative ads on me than practically all of the other networks combined. Not like the old days, but we will win even bigger than 2016. Roger Ailes was the GREATEST!

— Donald J. Trump (@realDonaldTrump) October 12, 2020
In fact, the rest of the mentions to the media are not nice. For example, CNN is being mentioned a lot in President's Trump tweets these days:
The Fake News, @CNN, MSDNC, the failing @nytimes, and the rest, are working overtime spewing every lie in the book to make sure they can demean and disparage, at the highest level possible, to try and win an election for a man who is totally unqualified to be your President, S.J.

— Donald J. Trump (@realDonaldTrump) October 11, 2020
Let's remember that the one who sends these tweets is the President of the United States of America.
Trump's most retweeted and liked tweets
The most retweeted tweet by Donald Trump is the one where he announces he has Covid-19 (October 2020):
Tonight, @FLOTUS and I tested positive for COVID-19. We will begin our quarantine and recovery process immediately. We will get through this TOGETHER!

— Donald J. Trump (@realDonaldTrump) October 2, 2020
In 2017 Donald Trump sent his second most retweeted tweet so far. The tweet where he shows a video making fun of CNN News is the one with the highest number of retweets and likes. So far it has 324,000 retweets and 529,000 likes, these figures keep growing. Tweets sent by Trump about the CNN are not quite delicate.
#FraudNewsCNN #FNN pic.twitter.com/WYUnHjjUjg

— Donald J. Trump (@realDonaldTrump) July 2, 2017
The second one has is from November 2016 and we already shared it before (a few lines above) where he said that "Today we make America great again". This tweets has now 281,700 retweets and 499K likes.
We also investigated the tweet TO Donald Trump with the highest number of mentions, it is from Jimmy Kimmel and it was sent in 2017 (Feb. 26th and got more than 235.000 retweets)
Hey @realDonaldTrump u up?

— Jimmy Kimmel (@jimmykimmel) February 27, 2017
Interesting facts about Donald Trump in Twitter
How many Twitter followers does Donald Trump have? At this moment Trump's Twitter account has over 77 million followers
How many mentions does Trump receive in Twitter? He gets 10,000 mentions in 20 minutes. Can you imagine his phone?
Is there one fake Donald Trump in Twitter? Ummm, one? Not just one, thousands!
Trump only follows around 50 people and mostly his companies, family (Ivanka Trump or Donald Trump Jr.).
CNN Trump tweets are not very "nice".
How much is a tweet from Donald Trump worth? Right now the market value will be almost 115K USD. However, since Donald Trump's tweets get tons of engagement, its real value is over 5K USD. Amazing.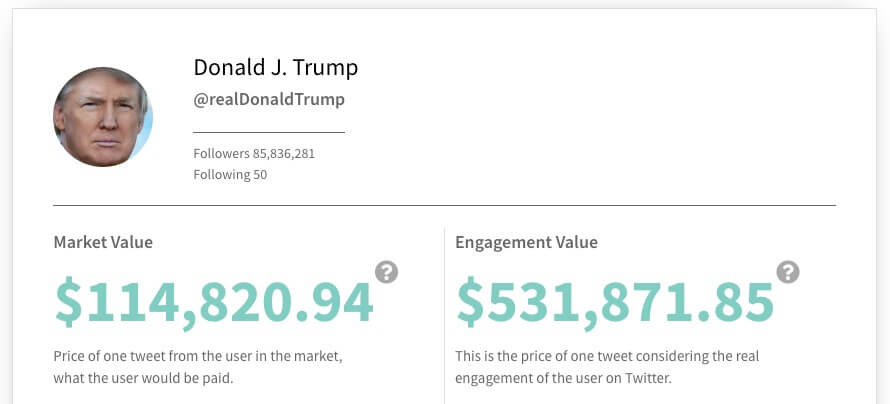 President Trump likes Twitter. Twitter is the place where Donald Trump feels safe, independent and where he can say whatever he wants. We haven't tried to judge the content of the tweets, we don't care about that and we have more important things to do actually. Donald Trump's use of Twitter is very peculiar because he is using it everyday and each of his tweets create a huge controversy. In fact, the way he addresses the media has not been seen before, he insults and make fun of them.
It seems safe to say that Trump won't stop tweeting and that no one can stop him either. But let's compare the value of the President of the USA in 2020 with an ex-president: Barack Obama. A tweet from Barack Obama is worth over the triple than a tweet from Trump: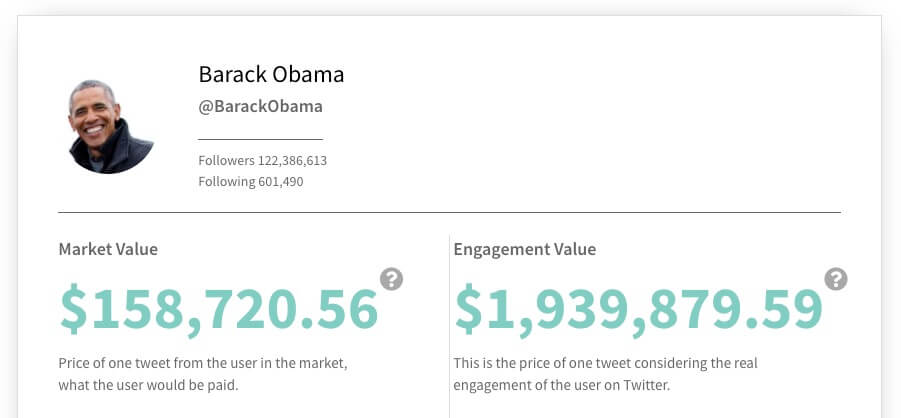 Sentiment analysis of Trump Twitter
Trump is sending, mostly, positive and neutral tweets. We analyzed the sentiment value of the tweets written by Donald Trump and we saw that, most of the times, he tries to send tweets with a positive content.

Contact us to create your historical report on any account
Twitter custom data for you
So, no matter if you need to access Trump's Twitter archive or to the tweets right from when Trump became President in 2017. We at Tweet Binder offer custom solutions and full access to Twitter data. Even free Twitter analytics that will allow you analyze Trump's tweets today. Give us a try and feel free to contact us if you need any help with anything Trump-Twitter matter.