Why to use a hashtag analytics tool
Every marketing campaign has huge repercussion on Social Media. Agencies tend to go from traditional channels (television or radio) to more modern ones such as Social Media platforms or the Internet. Companies have realized that they have a huge audience among the Twitter and the Instagram world. That is why they have decided to go all for it. We have already pointed out the importance of choosing a specific hashtag for your campaigns. If an agency hits the target with the hashtag chosen for a campaign it is very likely that it will get a lot of repercussion and success on the campaign. However, it is a nonsense to build a campaign around a hashtag if you don't keep track of it. That is why we want to remark the importance of choosing a good hashtag analytics tool.
If you want to skip this post, just type your keyword in the following search box. This will give you a free Twitter report of up to 500 tweets from the past 7 days. We have written a lot about how president Trump tweets, but you can see it for yourself by typing from:@realdonaldtrump in the search box.
6 reasons to use a hashtag analytics tool
Summing up, with Tweet Binder you can track anything you need to on Twitter and any hashtag on Instagram. We have no date limitation when it comes to getting Twitter analytics or Instagram data. Social Media is the place where everyone shares opinions on any topic. It can be a marketing campaign, a political event, a concert, a sport event, anything! Usually involving a hashtags. That is why we need to keep an eye on what is being published. You may have your own motives, se some of the most relevant reasons why you should use a hashtag analytics tool:
Know quantitative data about the topic you are analyzing: By running a Social Media report you will obtain insights on how the term has behave on Twitter. It is not only relevant to know the number of tweets that have been sent but also to know how many of those tweets were Retweets, pictures, replies, etc.
 Detect your campaign's impact and reach: A useful data to analyze on a campaign is its impact and reach. The impact stands for the potential number of times the hashtag could have been seen by Twitter users. Whereas the reach stands for the potential number of people that could have seen the hashtag.
 Know who your audience is: With the user rankings you will easily detect the most active contributors, the most popular, those who have sent more pictures and much more. A hashtag tool like Tweet Binder provides you more than 14 user rankings

so that you can obtain as many insights about your audience as possible. Even though our online report gives you up to 10 users per ranking, these are later exported to an Excel document where you can sort the information by any criteria you need to and you will obtain a complete ranking with all the contributors to your report.

Twitter users rankings by Tweet Binder

 Know where your audience is tweeting from: With a Tweet Binder report you can learn the type of devices from where users are participating. This may seem like an irrelevant data but it can actually be pretty useful. If you know the type of devices

your audience has you can later run responsive campaigns for those devices.

 Classify your information: Having to process huge amount of data can sometimes turn into a very annoying task. You may need to manually sort all that information and it can take hours. With Tweet Binder's hashtag tracking tool you can easily classify those statistics. It is not a casualty that our name is Tweet Binder. A binder

allows you to automatically put together all the information about a concrete topic. Let's take as an example an event organizer. This person is having an event where the speakers' board is compound of five different talkers. By creating a binder for each of them this event planner will have all their mentions and tweets easily organized in binders.

 Social Media is the closest you will get to your target's real opinion: People express themselves in many different ways, but Social Media is the place where everyone shares his opinions

. There is no difference if you are a marketing strategist, an event planner or a company, you need to know what users are saying about you on Social Media. So, don't be left behind and start (or keep) giving Social Media analysis the importance it has.
It is really important to keep track of your campaign, we want you to know the performance of your hashtags. If you decide to use Tweet Binder for your next campaign we will welcome you with open arms and will help you going through all the analytics.
How to run a hashtag search
First of all, we have to be able to look for hashtags. Not only ours, but also our competitors' ones. There are two basic options to search for a hashtag on Twitter or Instagram:
Using the Twitter search box. It may seem obvious, but is a really useful tool. In addition, Twitter hashtags search is easiest if we know how to use the advanced command searches. Although we may consider this option pretty basic, before launching a campaign with a hashtag we should look for it. Why? Because it is best to use a unique hashtag rather than a one already shared and identified with another brand or action.
Choosing a hashtag analytics tool. There are different hashtag tools and varied metrics when analyzing a hashtag. Therefore, can take advantage of a tool in orden to value the strength and uniqueness of a hashtag. Beside this, with a Instagram hashtag tool we can identify influencers. This way, we can promote our hashtag and amplify its impact and repercussion.
How to choose a good hashtag analytics tool
If you type the group of words hashtag analytics tool in Google's search box, lots of tools will come up. So the question here is, how do I choose the tool that better fits my needs? Well, first of all you need to know what you want to track. Do you need a real time analysis? Maybe you just need a historical search of your campaign. It is very important to have a clear idea of what you are going to track. Hashtag search tools can be a little bit tricky so it is necessary to type down everything you want to analyze.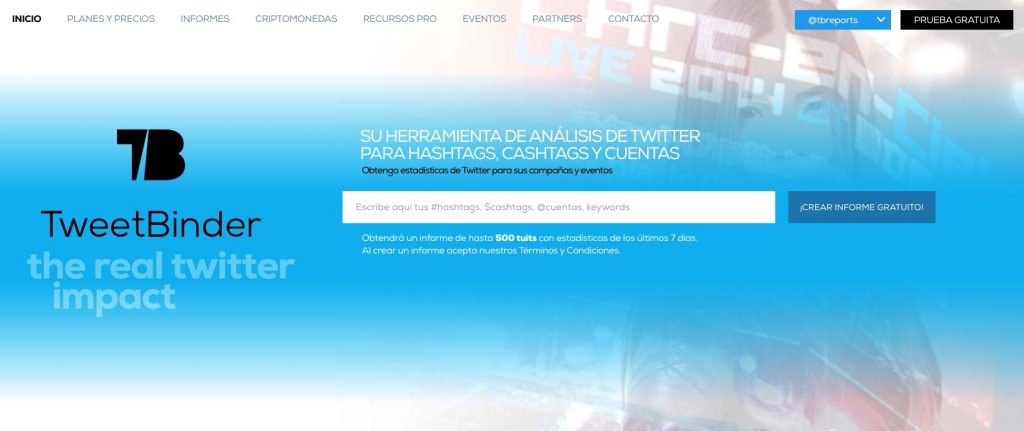 Ask yourself the following questions:
What do I need to track? Is it a hashtag or an account? Maybe both?
What Social Network am I going to launch my campaign in? Twitter, Instagram, Facebook?
Do I need a real time analysis of my campaign? Maybe you just need to run a report once the campaign has finished?
Once you have written down an answer to each one of those questions, it is time to start looking for a good social media measurement tool. As Tweet Binder is the tool we know the most about we will show you how to create simple reports in just one click.
Hashtag analytics tools
Now, let's start with the interesting part! We remark that it is nonsense to build a Social Media campaign with one or several hashtags and not to track them. To learn how to track hashtags you have to start by generating Twitter impact reports. In fact, with Tweet Binder you can create several types of searches.
Twitter hashtag reports: To create a report for just one hashtag you can either create an historical report or set a real time tracking report. Once you have done this, you will obtain a very complete with all the relevant data about your hashtag.

Historical reports: Analyze tweets since Today until the date you need to.
Real time reports: Analyze tweets in real time and keeps on analyzing until the ending date.

Instagram hashtag reports
Well, do not worry as you can create a report that track more than one hashtag. Tweet Binder allows its users to go even further, you can create binders to classify your hashtags (we weren't named Tweet Binder for no reason!). In the classify tab of every Twitter report, you are able to create binders and classify your tweets.
As you can see, the hashtag choosing process is very important. It has three stages:
Choose the correct hashtags
Use them right
Analyze their impact
Tweet Binder allows you to do this and much more. Go to Tweet Binder and start creating your own reports! In fact, our reports are more complete now.
Tweet Binder as a hashtag analytics tool
There are many hashtag tracking tools out there. All of them are very good and give very interesting features. We encourage you to try them all and see which one better fits your requirements. However, as this is the Tweet Binder blog, we will put a little more emphasis on it. With our hashtag tool, any user can get a wide range of stats. It is a freemium analytics tool. This means that you can create free reports and purchase pro reports as well.
The Tweet Binder free Twitter analytics reports give up to 500 tweets from the past 7 days. You just need to log in with a Twitter account and type the keyword that you need to track. In fact, you can try it right now by typing your KW in the following search box. Want to know how many tweets Barack Obama has sent? Just type from:barackobama and click on create new report.
As we like to say: the best way of knowing if Tweet Binder is for you is by trying it first. So, we encourage you to try out our hashtag analytics tool. Also, it is important to notice that Tweet Binder also analyzes hashtags on Instagram. This is a very important feature that allows a client to know how many posts were sent on Instagram with a concrete hashtag.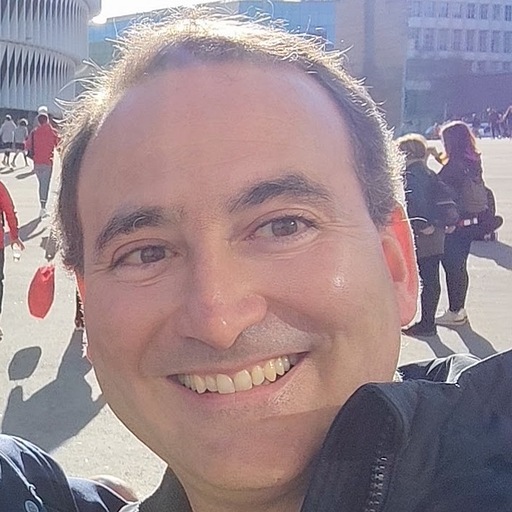 Javier is the founder and CEO at TweetBinder. With more than 10 years of experience in Twitter Analytics space, he is on the mission to build best-in-class Twitter marketing tools helping X community to thrive.