Twitter stats & Music: It is a match!
It is unquestionable that Twitter can be a powerful tool to interact with the audience and potential new fans. Twitter Music Tours have become the latest trend among musicians. By using the platform strategically we could build an incredible community of followers. One of the biggest fandoms on Twitter is the Little Monster group (@ladygaga's squad). Lady Gaga literally kills the Social Networks. She has 69.5 million followers on Twitter, 25.2 million on Instagram.
Moreover she has more than 60 million followers on her Facebook page. Lady Gaga started her tour last August 1st. She has played in 14 cities since then with a huge success. For that reason, we have launched the Twitter hashtag report of #JoanneWorldTour. Thanks to Tweet Binder, you can track hashtags on Twitter and get the most complete Twitter stats so… Let's do this!
Lady Gaga – Joanne Twitter music Tour
Tweet Binder allows you to track hashtags easily on Twitter. Thanks to our tool, you are going to be able to check the most important stats immediately. This time, we have created a Twitter report for #JoanneWorldTour starting the first of August. That day that Lady Gaga's Tour started in Vancouver, Canada. The #JoanneWorldTour hashtag has been used 543,607 times since then. Although there are tweets everyday, the most important activity concurs at the beginning of the Tour. We can analyze the general Twitter stats really quickly. The hashtag performance has been extraordinary!
Total Tweets
543,607
Text tweets
19,290
Retweets
489,222
Users
74,640
Impressions
3,094,342,070
Reach
260,498,012
These are big numbers but, as we already know, the little monster family is a huge community. Moreover, the impact and reach of the hashtag reveal the importance of the users' contribution. Tweet Binder's reports display useful information about the users and its accounts.
Twitter stats: Rankings of users
The Twitter hashtag report shows up to 10 rankings of users but in that case, we will be focused on four of them:
– Most active users:Users who sent the most tweets (including RTs)
– Most original: Users who sent the most tweets (not including RTs). These are the users who generated the content
– Highest impact: Users who generated the most impacts. Check out here the difference between impact and reach
– Most popular: Users who the highest number of followers on Twitter
Most active and most original users
In this report, we can confirm that the most active users are related to fan clubs and accounts dedicated to Lady Gaga and her work. It is important to differentiate between the active and the original users. The original users are the ones who generated the content. The difference between the total number of tweets in both cases are surprising. Basically it is easier to make RT than create singular content.
Most active users
@LanaDelReyKid
2,160 tweets
@MdxGaga
1,950 tweets
@patpat8305
1,198 tweets
@pleum_gaga
1,195 tweets
@ginakatyfan1
1,174 tweets
Most original users
@RDTCobertura
557 tweets
@JoanneWorldTour
453 tweets
@AmyGrimesSuxx
373 tweets
@MonsterBlogNews
364 tweets
@GagaMediaDotNet
333 tweets
Most popular and highest impact users
A potential reach of 260,498,012 is a very big number, so many relevant accounts have tweeted with the hashtag. The official Lady Gaga account is the 1st in both rankings followed but some media accounts and huge fan clubs.
Most popular users
@ladygaga
67,846,545 followers
@TwitterMusic
12,191,645 followers
@tyleroakley
5,901,822 followers
@billboard
5,154,173 followers
@NRJhitmusiconly
3,677,927 followers
Highest impact users
@ladygaga
1,569,535,148 impacts
@gagamonster96
89,452,445 impacts
@gagadaily
46,849,940 impacts
@MisterBroRo
37,973,140 impacts
@LabOfHookers
19,403,532 impacts
As you have checked, the Twitter hashtag report displays the most useful information about any hashtag and its contributors. In the case that we have analyzed, the Twitter stats of #JoanneWorldTour has helped us to discover an incredible community of fans. Feel free to contact us if you want to track hashtags on Twitter (and Instagram).
Bryan Adams Get Up Twitter music Tour
Bryan Adams, one of the most important artists of all time, has a very well-developed social media strategy. There is no doubt and the numbers are there to prove it. He has almost 645K followers on Twitter and 287K on Instagram. Moreover he has more than 4.5 million followers on his Facebook page. He's always been very innovative when it comes to using technology, always surprising his audience. Now Bryan Adams has taken the mix of Twitter and Music to the next level during his Get Up Tour.
The second part of the tour starts today (12th of September 2017) and, by focusing on Twitter and Instagram (the perfect platforms to engage with his community) he will make their fans the true main characters. This is the #BryanAdamsGetUp on Social Media, a new platform where he will be gathering all the content shared during the Tour. We have been working hard with the team of Bryan Adams creating an amazing experience for everybody.
#BryanAdamsGetUp on Social Media: Engage with fans
The #BryanAdamsGetUp Social Tour is meant to be attractive and entertaining for fans. During each concert the new platform will collect all the content shared on Instagram and Twitter by the fans using a specific hashtag for that city (#GetUpLosAngeles for example) and the official hashtag of the tour #BryanAdamsGetUp. The city with the highest number of tweets will win! Users can look for their own city by surfing the map. They can also check out all the pics and tweets. It is easy to detecte the most supportive fans and super easy to participate, people just have to have fun and share their experience at the concerts. All the pictures will go to the platform and the best ones will appear there.
World map: Tweet and post for your city
Bryan Adams started the #BryanAdamsGetUp January 24th 2016 in Spain. He has performed in more than 150 cities since then and fans have shared amazing content on Twitter and Instagram. What a Twitter music Tour! Thanks to this innovating microsite, you can check out all the stats from each city: Its ranking position, the amount of tweets shared and users that have participated. Also, you will be able to view the photo gallery and look for yourself! Is your city on the top list of the Get Up Tour? You only have to tweet with your own hashtag and post your best Instagram pics!
Ranking of users and cities for the Get Up Twitter music Tour
Do not worry! It is a healthy competition between cities and fans because all the supporters are like family! The site displays three rankings of users, the one with the most active cities and those showing the most active users (number of tweets) and the most popular users according to the number of followers on Twitter. By showing the users, it is possible to reward the top fans and find out the real impact of the #BryanAdamsGetUp via Twitter. The city with more tweets will be on the top!
What is better than a pic showing our love for Bryan? The #BryanAdamsGetUp on Social Media displays all the tweets and pics shared under the official hashtags after moderation. The fans want to be heard and show their support for one of the best artist of all the time. That is why the Photo Gallery and the Twitter feed are included on the platform. There is something clear here: People really enjoy all the Get Up Tour's concerts! Developing a Twitter music Tour makes fans feel like they are being heard, that they opinion matters.
Music and Social Media with Tweet Binder
As you already know, we are more than happy to work with Bryan Adams and his team. They have created this awesome coverage of the #BryanAdamsGetUp on Social Media and Tweet Binder has worked really hard to create this site that fits their needs. By connecting the artist and fans, we have developed together the perfect space for all the Bryan Adams family. You know… There's nowhere else on earth we'd rather be!
Guns and Roses 2017 Tour
The band Guns and Roses uses Twitter heavily during the concerts of the "Not In This Lifetime" tour. Guns and Roses 2017 Tour will be remembered for using Twitter in a very clever way. We have being studying how they do it and we must say they really know what they're doing. The concerts are actually huge spectacles and part of the Tweet Binder Team enjoyed them (just to write this post, of course). That's a different story, but the way the band performs is awesome.
Well, Guns and Roses use a different hashtag during each concert. They try to engage with users encouraging them to tweet using that hashtag. We have used Tweet Binder PRO to track each of those hashtags since the Guns and Roses Osaka concert back in January 2017 to the Madrid one in June 2017. Let's see what city responded better to the @gunsNroses call in this Guns and Roses 2017 Tour!
The cities and the concerts
We wanted to compare the number of tweets of each concert to see which one generated the highest number of them. This Twitter music Tour had a lot of activity. However, it is not fair to compare them that way because each concert had a different amount of people. Kobe only had 8,000 people and Tokyo 73,000. And even more difficult: in Sydney and Tokio Guns and Roses performed twice. So what we did is to use the assistance number and cross it with the number of tweets. Here the number of attendees:
| | |
| --- | --- |
|  City | Assistance |
| Osaka | 36477 |
| Kobe | 8000 |
| Yokohama | 17000 |
| Tokio | 73000 |
| Wellington | 34000 |
| Auckland | 55000 |
| Brisbane | 41000 |
| Sydney | 149000 |
| Melbourne | 73756 |
| Adelaide | 49000 |
| Perth | 39000 |
| Singapur | 50000 |
| Bangkok | 22000 |
| Dubai | 24000 |
| Slane Castle | 85000 |
| Bilbao | 36000 |
| Lisbon | 50000 |
| Madrid | 50000 |
In the case of Sydney and Tokio, we have summed the numbers of both concerts.
Number of tweets per concert and user
So, once we have the number of attendees, we calculated with Tweet Binder PRO the number of tweets per concert. Also created the metric "Tweets by attendee" that shows the relation between the tweets sent and the assistance.
| | | | |
| --- | --- | --- | --- |
|  City | Assistance (people) | Tweets | Tweets by attendee |
| Osaka | 36477 | 1166 | 0,032 |
| Kobe | 8000 | 675 | 0,084 |
| Yokohama | 17000 | 764 | 0,045 |
| Tokyo | 73000 | 2455 | 0,034 |
| Wellington | 34000 | 696 | 0,020 |
| Auckland | 55000 | 374 | 0,007 |
| Brisbane | 41000 | 470 | 0,011 |
| Sydney | 149000 | 1021 | 0,007 |
| Melbourne | 73756 | 418 | 0,006 |
| Adelaide | 49000 | 430 | 0,009 |
| Perth | 39000 | 117 | 0,003 |
| Ciudad de Singapur | 50000 | 415 | 0,008 |
| Bangkok | 22000 | 415 | 0,019 |
| Dubái | 24000 | 905 | 0,038 |
| Slane Castle | 85000 | 294 | 0,003 |
| Bilbao | 36000 | 1725 | 0,048 |
| Lisbon | 50000 | 2728 | 0,054 |
| Madrid | 50000 | 3168 | 0,063 |
It looks like, according to these numbers, the concert of Kobe, Lisbon and Madrid were the ones with more interaction. The Kobe one was actually amazing because only 8,000 people were at the concert and people tweeted more than other concerts with more than 50,000 people. Lisbon and Madrid were the cities with the highest number of tweets despite of the number of people.
The hashtag tracking must be much deeper, we know that, but what we are trying to measure here is not the city with the most tweets. What we are trying to check is the power of a brand (Guns and Roses) to create hashtags to engage with their fans. Of course there are more tweets that refer the concerts and the band name, but what we want to see is the real engagement of fans with "official hashtags" made by the band. In this case the number of tweets can seem not so high and even in some cities it should be higher. However, to create a hashtag that engage with fans is not easy, even for Guns and Roses.
Recommendation for the future and the rest of the Guns and Roses 2017 Tour
Guns and Roses will get more tweets if they involve their fans more within the strategy. They already try to do it by retweeting some tweets, but more can be done. A Twitter music Tour like this one can use a huge big world map to create a friendly competition among cities using the official hashtags. That's a great idea and we may carry it out, stay tuned.
Fans are a key part of an online strategy, bands and brands should give them a bigger role. Guns and Roses is doing an amazing job with their fans on social media, much better than some "modern" bands.
We will be analyzing with Tweet Binder PRO the rest of the shows and concerts of the band. Also we will be adding previous concerts. Before Europe and Asia, Guns and Roses traveled to South-America and the USA, we will be adding those concerts as well.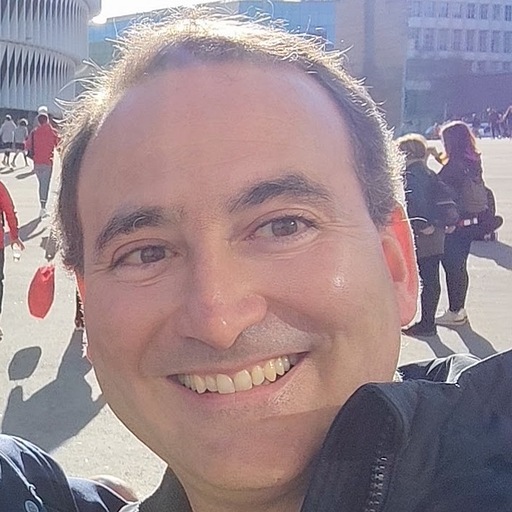 Javier is the founder and CEO at TweetBinder. With more than 10 years of experience in Twitter Analytics space, he is on the mission to build best-in-class Twitter marketing tools helping X community to thrive.