Tweet Binder is a complete Twitter analytics platform. The access to data our Twitter hashtag tracker tool offers is outstanding. Although Tweet Binder's primary service may seem to be the Twitter tracking reports, there are other interesting services that it provides. In fact, anyone can propose a need to the team and they will try to fulfill it. However, this post is about the Twitter API to get tweets. A Twitter service that allows the client to access the Twitter data to implement it as considered. The amount of Twitter data can be delivered and shown with a Twitter API easily.
Access Twitter raw data and stats
The Tweet Binder API plan is a flexible service focused on covering the need to access any tweet from any moment. The Twitter API plan includes the option to get tweets from the past and in real time. The options are multiple and flexible. The client decides the Twitter data and the format to receive the tweets and then Tweet Binder dev team elaborates a custom Twitter API.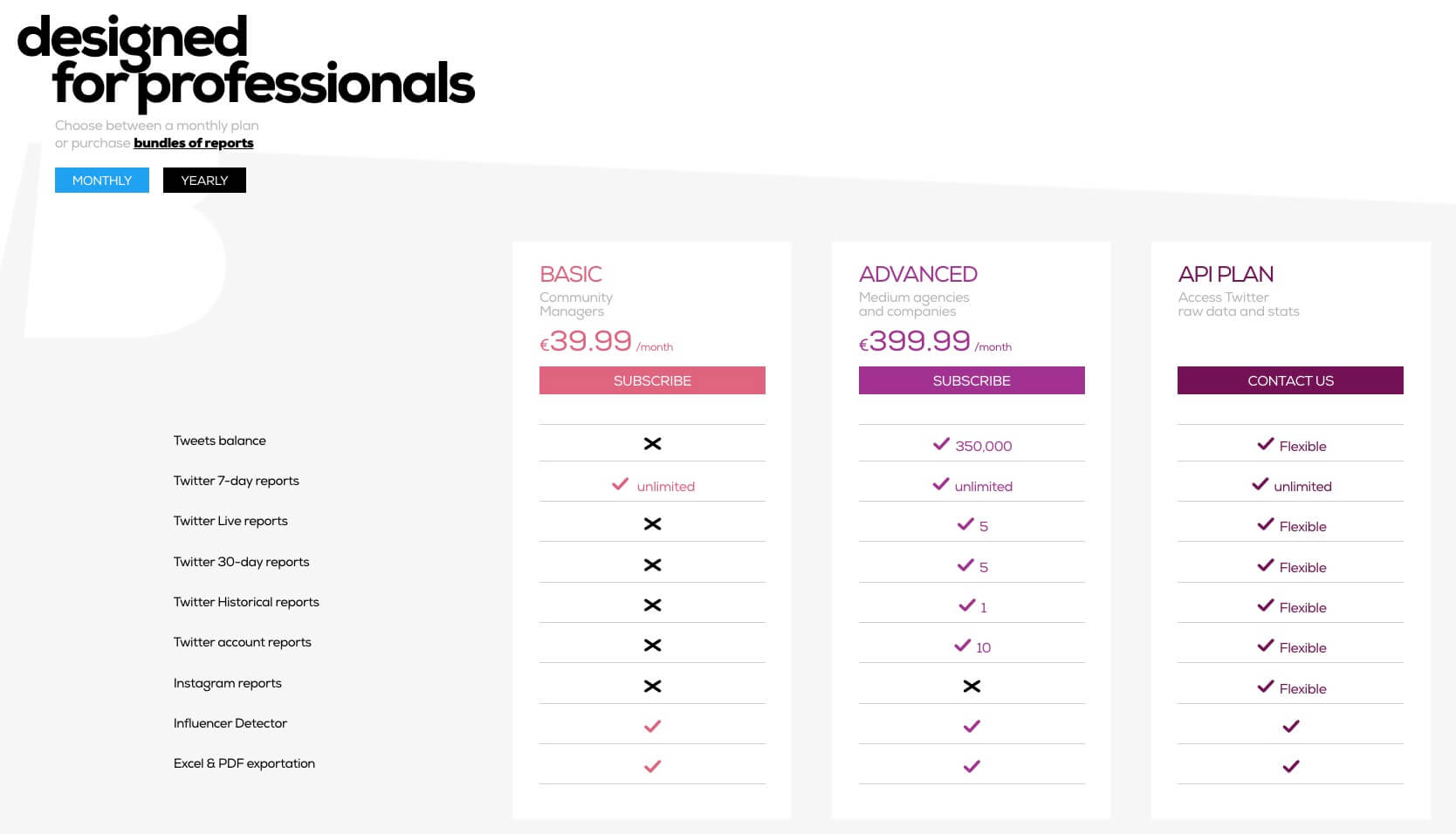 In addition, the Twitter API includes all the Tweet Binder exclusive metrics. Not only can the client access the tweets but also the stats such as: Twitter economic value, influencers tool, sentiment analysis and more.
Twitter API features
Tweet Binder Twitter API is a custom service to get tweets on demand. The client decides the type of Twitter analytics and the format to receive them and we provide the custom service. Twitter raw data can be served for:
Twitter academic research
Company documentation
Integration into another data service
Full access to Twitter historical data
This is a flexible plan. Meaning that each client decides what they want to include in their plan. You can choose the amount of tweets and the type of reports you want to have in your plan. So, what features are included in a Twitter API to get tweets?
Tweets: There are different ranges of tweets for the clients to choose the one they need
Twitter Reports: Any Tweet Binder report can be included in this plan

7-day report: Includes up to 20,000 tweets from the past 7 days
30-day: Analyzes up to 35,000 tweets from the past 30 days
Historical report: Has no time limitation, meaning that it can go back for months or years and includes up to 140,000 tweets

Twitter advanced stats
Exportation of the report to PDF, Excel, CSV and JSON
The amount of possibilities to use the Twitter API plan is huge. Anyone can find its own purpose for this plan. The important thing here is to know that anything about Twitter is possible with Tweet Binder.