Events all over the world
Tweet Binder has created many Social Walls for events all over the world since 2012. It is true that our tool was focused on analytics the first day but we have developed the perfect combination between real time stats and walls for events. It does't matter if the event is a big summit with thousand of attendees or a small product release. Displaying Twitter content and Instagram content is always a good (and effective) idea to impress the audience and make the event something memorable. In fact, we will analyze the ICCA Congress #ICCAWorld case: A huge success!
Display Twitter content during your event
Everybody knows that a wall showing Twitter content is perfect for Summits or business events. Tweet Binder offers a wide catalogue of Walls according to very kind of event. We usually create walls for events and standard screens. However we can design special panels for vertical screens or specific resolutions. According to the kind of event, you can choose between numberless combinations. What is more, we will help you with this decision thanks to our experience and knowledge.
It is important to choose the content that we want to display. For example, showing Twitter content will be useful in events with speakers and keynotes. All that content will sustain the content explained during the conference. Tweet Binder will create the perfect experience for your brand and attendees. We care about design and integration so the final result will match all your needs and image.
It is important to remember that you can find sponsors and give them visibility. Moreover, apart from showing all the Twitter content and Instagram posts, our tool also collects all the data around the hashtag. For that reason, you will receive the Twitter and Instagram reports with all the activity and Instagram content shared during the event.
Let's have some fun showing Instagram content at a party
Showing Twitter content is the key but on the other hand, things can go further if we are promoting a casual event. In that case, it will be interesting to integrate Instagram content because the visual part is more important than the information. Instagram is the perfect network for selfies and funny pics so your attendees will enjoy taking part at the event by posting photos on Instagram. What is better, you will get out the most of these images with no effort. Our walls can be 100% customizable and even better, you can moderate all the content in order to avoid spam or unappropriated Instagram content. We are going to analyze how #ICCAWorld takes the Wall integration to the next level.
Case Study: #ICCAWorld
Tweet Binder has been working with ICCA Congress the last 3 years. You can remember the 2016 edition in this post. We asked Mathijs Vleeming, Communication Strategist at @ICCAWorld, how his experience of installing a Social Media wall was. This year the event took place in Prague and we created a new wall combining Twitter content and Instagram content for the occasion. What has been the innovation this year? Our friends from #ICCAWorld displayed the same wall in two different screens and not related events: the congress hall and the disco.
Wow – almost 4,000 #ICCAWorld Tweets now – and I just took this video of our @Tweetbinder social media wall! Check out #ICCAWorld Twitter Statistics and Rankings on https://t.co/EL6A0PcK0r pic.twitter.com/QgdSeLXraR

— Mathijs Vleeming (@MathijsV) November 12, 2017
It has been possible thanks to the moderation panel. During the event, the Social Wall showed information related to the meetings and presentations. After a hard day of work, all the #ICCAFriends went to party and so Tweet Binder did. The wall displayed Instagram pics during the afterwork party. It was the best way to engage with the #ICCAWorld audience 24/7!!
First time that #ICCAWorld's Twitter and Instagram wall is included live onstage during a social evening – and what an occasion: The 30th CAT Night with almost 1300 #ICCAFriends! Love the effect it has! #crazyuseofsocialmedia #catis30 @tweetbinder @AssociationMeet @MiekevanLoenen pic.twitter.com/der29ESQIW

— Mathijs Vleeming (@MathijsV) November 13, 2017
We want to thank #ICCAWorld for trusting us one more year! If you want to rock your event too, feel free to contact us or visit www.tweetbinder.com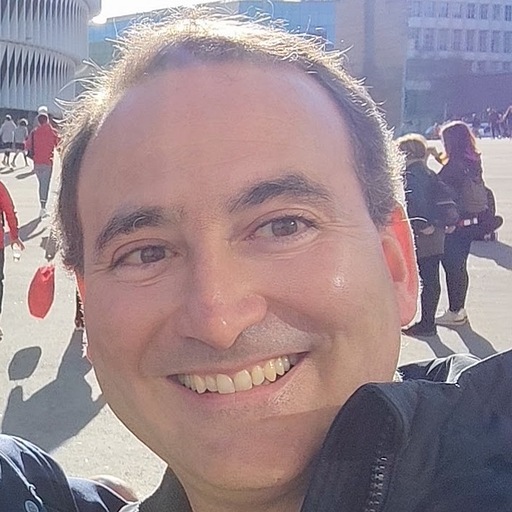 Javier is the founder and CEO at TweetBinder. With more than 10 years of experience in Twitter Analytics space, he is on the mission to build best-in-class Twitter marketing tools helping X community to thrive.