A new season is here
One more year, September comes and we welcome the season of presentations and events. TV channels and radio stations introduce their novelties for the new year and they do it, in the case of COPE, counting on Tweet Binder. We have explained the importance and benefits of including social media solutions and real-time tweets in events and summits.
There is no doubt: Social networks are now a substantial part of every event, and the benefits of using them are countless. If you are not implementing this resource you will be missing out an opportunity. COPE knows this and, one more year, it has succeeded thanks to this ticker Wall. It showed real-time tweets about the presentation of the new season of the network.
The benefits of Social Media Solutions
The benefits of including social media solutions in any event or campaign are numerous. We have listed them several times but if you still have a question, here we add three more. For example:
You can effectively spread your event to a wider variety of users beyond the venue
Displaying social media solutions will greatly increase the brand recognition. You will increase brand awareness and reputation as a business by having people interacting with your content
Twitter and Instagram are communication platforms. Users appreciate knowing that their opinions are important. They will feel part of the event and the conversation
What is more, these positive points are achievable in a simple and quick way by installing a social wall. Social walls show Twitter and Instagram content in real time. In addition, they are fully customizable to be integrated seamlessly into the dynamics of the event. At Tweet Binder, we have been developing this type of social media solutions for several years. For this reason, we can say that we have experience in getting the most out of the social media activity during any event. It is important to remember that our social walls can be moderated. You will have full control over what appears on the screen at all times.
#COPEsuma: Real-time tweets!!
One of our dearest clients is COPE. During the last few years they have always counted on Tweet Binder for the presentation of the new season in September. It is an event in which all the stars of the station present their programs and novelties. The truth is that the event is fun and dynamic. However, COPE is always going one step further by installing a wall with real-time tweets. This way, all the attendees and users that follow the event on Twitter can comment and share content. The result was incredible because it generated a lot of conversation in social networks and #COPEsuma became a very popular hashtag during yesterday's afternoon.
? Mucho crack de la #radio ? y de la #tv ? en la presentación del Grupo @COPE @CADENA100 @RockFM_ES @MegaStar y @TRECE_es #COPEsuma ? pic.twitter.com/GjLX0rNJ4V

— ? Javier Visiers ? (@JavierVisiers) September 6, 2018
How an interactive Social Feed can rock your event
For second year in a row, the radio station COPE has chosen Tweet Binder to display all the tweets sent during their season premier last September 8th @cope_es, with more than 281,000 followers on Twitter, is always trying to listen to what his audience and users say on Social Networks, they are always tracking their opinions and comments. From the beginning they have been using Tweet Binder to track these comments and, in words of COPE's Community Manager Miguel Soria "using Tweet Binder is one of the best decisions we have made".
The hashtag #QuieroCOPE had huge activity that evening on Twitter. During this year's presentation, they received 2,615 tweets and 1,247 users participated generating more than 24,306,000 impressions.
Miguel Soria testimonial – COPE's Community Manager
Not only they track the activity on Twitter, but they also want to make the assistants to their events feel like they are being heard, That's why they put Tweet Binder Social Walls at their events. As Miguel says "Social Walls help us making people feel part of the event. The audience wants to be heard, to feel that their comments don't get lost in the way. They want to know that there is someone behind the radio o computer that not only listens to their comments but also interacts with them".
Miguel's experience
When asking Miguel about how they felt managing the Wall, he states that the the tool is very user friendly: "its great design, visibility and accurate refreshing time make of Tweet Binder an essential tool to have at your event".
When we say that COPE group is always trying to innovate, we are not kidding. The event was being live streamed via Facebook Live. COPE's team managed to integrate Tweet Binder's social wall during that streaming.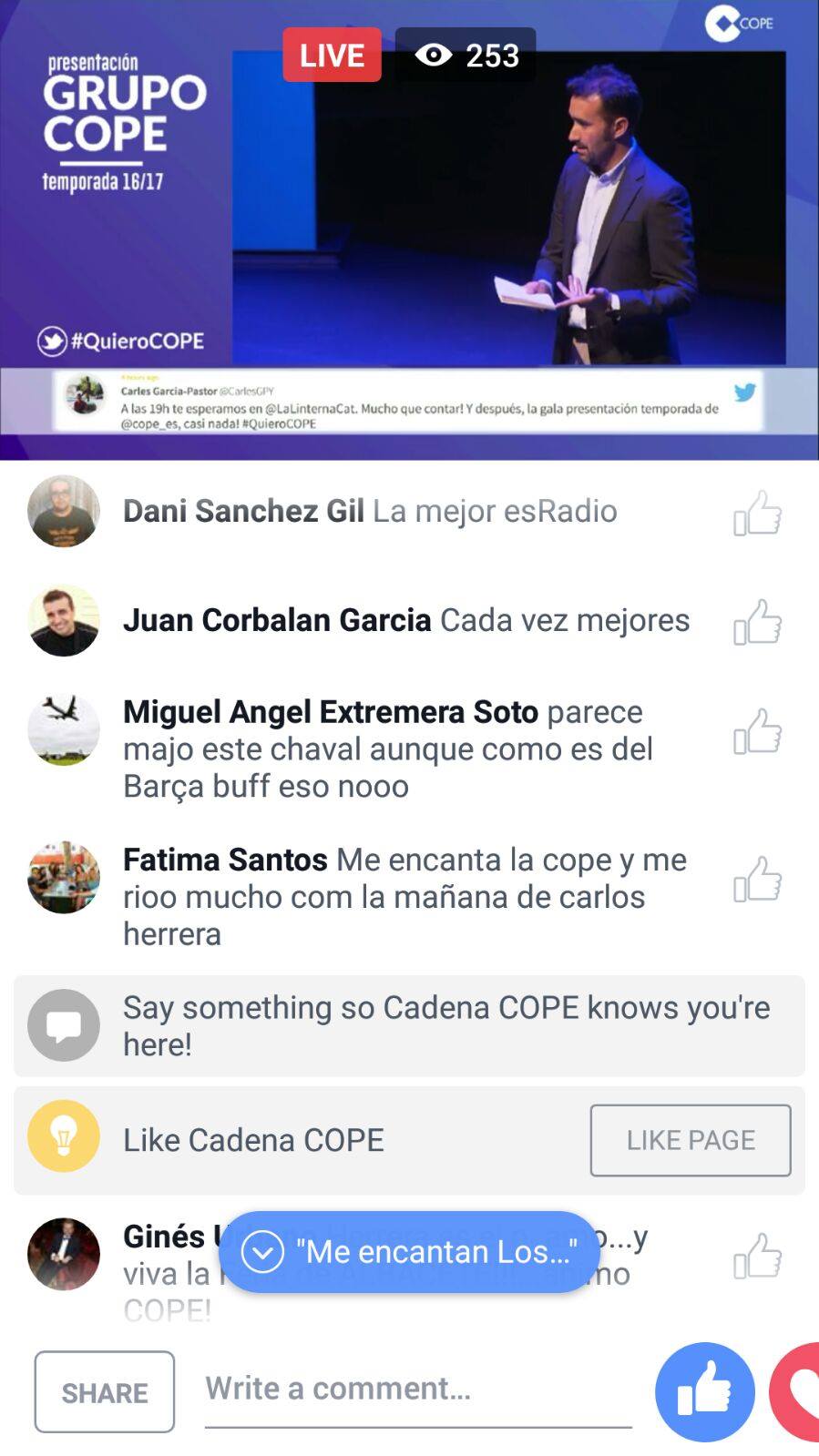 Miguel sums up his experience with Tweet Binder as follows: "We have been working several years with them and I only have words of gratitude. The tool works really well and, whenever technical support is required, its human team is always available. It is very easy-to-use and you can rely on it; this, added to its versatility of adaptation to different platforms, helps you not having second thoughts on using it. But, above all I want to highlight the team behind the tool, they are great professionals that have never hesitated on helping us and answering any doubt we may have or in reacting to any tiny problem we could have".
Conclusion
As a community manager and the essential role Twitter has in the relationship between COPE and Tweet Binder, we have asked Miguel to resume his experience in 140 characters: "Tweet Binder is a powerful, liable and really useful platform, backed up by a team that knows exactly what they are doing".
If you also want to integrate our Social Walls at your events, please contact us ASAP! We are always with the doors open to new and exciting projects and we would like to help you with your
If you also have an event or presentation in mind, it is your lucky day. Tweet Binder can advise you on the best social media solutions for you to engage your audience and spread the conversation. Feel free to contact us anytime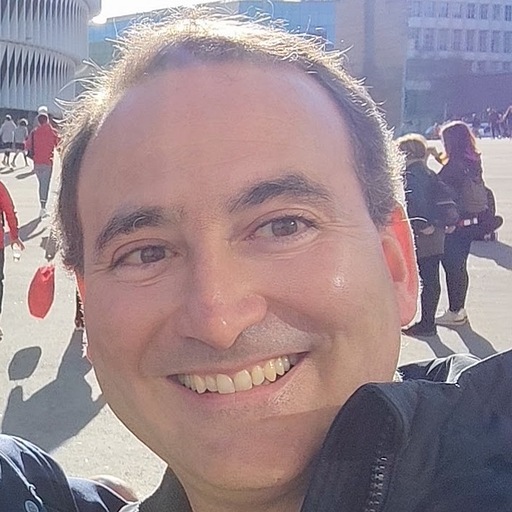 Javier is the founder and CEO at TweetBinder. With more than 10 years of experience in Twitter Analytics space, he is on the mission to build best-in-class Twitter marketing tools helping X community to thrive.