This post is also available in: Español (Spanish)
Best event hashtag displays
While organizing an event is important to consider adding a display solution. In this case we just need a screen. Once we have the screen, we need to know its dimensions. What for?It's important to know them in order to create the background. It has to perfectly fit you screen's size. This is where the story begins. Your screen is where Tweet Binder will locate its social wall. Do you know what a social media wall is? It is the perfect opportunity to engage your attendees. A social wall is an event hashtag display solution. All the posts (including Twitter and Instagram) will appear at the same time that they are being posted. Our team is very experienced on installing this type of display solution. So we can assure that it will perfectly work. 
Not every event requires a social wall, obviously. But, from Tweet Binder we highly recommend them. You have to see them as an opportunity. Your audience will feel involved. They will have the chance to see their posts appearing on screen. And appearing in real time!

Let's imagine a possible situation. Your boss asked you to accompany her to a speech about online marketing. You are not very happy about the idea of going but, once you're both there you see a huge screen. There's a #hashtag and a message that encourages you to post. That social wall has nothing to do with posting a photo on Instagram and tagging a company. It has nothing to do with participating in a contest. It has to do with posting something related to the event and watching it appear on screen.
Event hashtag display is a must
Social walls have increased in popularity at events over the last years. On the one hand, it is more common to see this kind of solution. On the other hand, custom social walls are now included in any kind of event. For example, private parties, conferences, trade shows, meetings… This technology collects the event's social media content in real time. It includes text tweets, images from Twitter and Instagram or user rankings in one customizable screen.
By capturing new content every minute, the social wall offers the opportunity of spreading the conversation beyond the venue. Moreover, they make the audience feel that they are part of the event. If you are planning an event, you have arrived to the right place. Tweet Binder is focused on custom social walls. We will be happy to explain the steps you should take to produce an astounding event and display social content.
Display social content with Tweet Binder
First of all, it is important to determinate the kind of event we want to promote. According to its nature, we will create the most appropriate wall for that event. Moreover, it is important to select the information that we want to display. For example, if we are organizing a conference, we should keep the text tweets and speakers in mind. Furthermore, we should select only pics if we are promoting a Music Festival or Sport Event. Fortunately, this issue is vital for Tweet binder. We will help you to delimit the type of content that best fits your event. In addition, as we offer custom social walls, it is possible to include rankings, participation messages, static content, voting system… The idea is to perfectly integrate the Social Wall into the event. This way, it will become a part of their development.
Set up the specifications and design
After discussing how we want to display social content, it is time for the specifications. Firstly, we need to know the exact screen resolution. Tweet Binder can create vertical or horizontal custom social walls depending on the screens. On the other hand, the custom Social Wall can fill all the screen or just a concrete place. Moreover, we have to establish the exact period of time (if the event will last a few hours, days or weeks) and the terms or hashtag to analyze. Remember that we offer social listening and social streaming. Thanks to that, you will be able to get a quick visual on the live stats and posts. Tweet Binder can analyze any hashtag, term or account on Twitter (or combination) and any hashtag on Instagram. You have to decide the rule you want to display.
On the other hand, we can customize the custom Social Wall to fit the event's image. We have no limits regarding design. Sometimes we elaborate the Social Wall from scratch following the client's guidelines. Other times, the customer sends us the concrete design. It is up to you and your team.
Tweet Binder starts to work
Now, it is our turn. We have to implement our technology in order to display social content in real time. All the tweets and pics will appear in real time into the collection (we always take the metrics as the starting point) and into the moderation panel. Our development team is specialized in creating this type of display solutions for events. For this reason, we work with reduced timelines. Of course, are always looking for the best result for our clients. If there is little time left for your event, do not hesitate to contact us. We are probably in time to create the best social wall for the occasion.
Reasons to install create social media walls
1. Showcase an innovative image
When the proliferation of events is a fact, we have to find a way to differentiate ourselves. Beyond giving attendees products or making raffles, a social wall can be the way to make a difference. You no longer only reward or take into account the attendees. If you do not like it, also click on the event hashtag and share tweets. For this, it is essential to have a solid communication strategy that spreads the hashtag and interacts with the twitterers. In addition to not forgetting the room or the venue where the event is held: it should have good wifi connection.
2. Proximity as a rule
An event in which only the speakers participate and have the leading role is something that is already outdated. Nowadays, when everyone has channels to express themselves and we feel the need to share our ideas, giving voice to those attending events is key. In fact, this is where communication strategy is particularly important. The task of interacting both with the attendees and with those who publish content from social networks is essential. In facto, someone not being able to attend the event does not mean that they can not be part of it. No longer thanks to the Social Walls. In addition, giving visibility to all allows to generate interesting conversations and content.
3. Social Walls help increase the impact of events
The fact that both, those who are live enjoying the event and those who can not participate, makes the events more notorious. No matter the size of the event or the amount of attendees, if we have users and followers actively involved. Many times small events become a trend thanks to the impact generated by accounts that, without being present at the event, share publications on Twitter and Instagram.
4. Social Walls allow to measure and compare the registered data
In addition, events usually (or should) have an official hashtag where the activity is gathered. From conversations, to tweets mentioning phrases from speakers or Instagram photos: everything can be analyzed. Having a social wall and a moderation system are almost guarantee of success. But undoubtedly measuring the data generated by the hashtag and putting value on each data is essential. The event gives an innovative image by including a Social Wall, you can also make decisions and assessments according to hashtag reports.
Any type of event can have hashtag display
The attendees are use to consume real time information. Moreover, they love to feel part of the event. It is in our hands to give importance to their opinions and make them feel relevant. Thanks to Tweet Binder, it is possible to create the perfect social wall for each type of event. It doesn't matter if it's something small or if we are gathering a lot of people.
Social Walls can be 100% customized. Of course, you can choose the design and content you want to display. In addition, all the content can be moderated. In order to classify them, we establish the following types of social walls:
– Private events
– Conferences and summits
– Sports events
– Outdoor events
Private Events
There are not small events. It doesn't matter if it's a business event, a product release, a party or a private event. The magic of social content can be there through a social wall. Choose the content you want to show and surprise the audience. It is also a very effective way to give visibility to the event with little effort.
Conferences and summits
In a world full of conferences and events, it is necessary to make the difference. Social networks have become a very effective marketing tool to improve the engagement with the public and spread the conversation beyond the venue. It is possible to show moderated content (from Twitter and Instagram), rankings, general statistics, images… It is a very simple way to encourage attendees to tweet. You can also propose hashtag battles, friendly competitions between users… Imagination has no limits.
Sport events
Sports content and events are all over social networks. Tweet Binder helps you to use all that content and create amazing experiences for the fans. They will enjoy appearing on the big screen and sharing their passion. They will be able to interact with other users by creating a great sense of community. Games and sport events will never be the same!
Outdoor events
Social walls make any event unique and extraordinary. They make the public feel as an essential part of the outdoor event. Besides, the social walls will encourage the attendees to share content and keep the interest alive during the event. Music festivals, races and marathons, public events, parties… It will be a success everywhere and they can also be sponsored.
Event hashtag display by Tweet Binder
After reading this post you have seen that a Social Walls can fit any type of event. It also helps to increase the exposure of the event itself and will make your audience a direct part of it. If you have any questions about this solutions, feel free to contact us at any moment and we will gladly help you.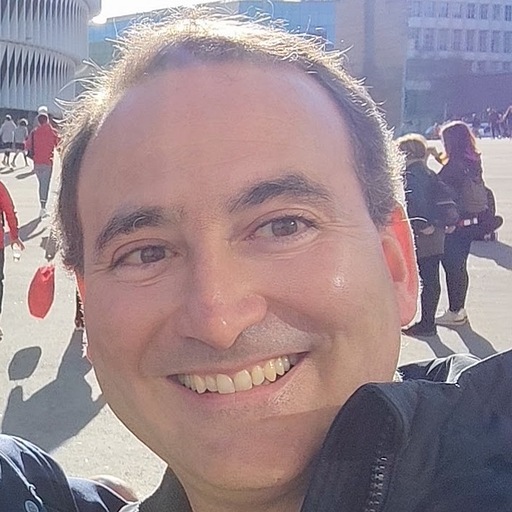 Javier is the founder and CEO at TweetBinder. With more than 10 years of experience in Twitter Analytics space, he is on the mission to build best-in-class Twitter marketing tools helping X community to thrive.