The power of social media and conferences
All you need to do to convince yourself of this fact is to hop on Twitter or any other form of social media. There you will see how often people are sending out tweets, instagramming, facebooking, youtubing, or any other new-fangled verb for sharing content on social media. As a testament to this fact, if you look at recent years, a great many social movements have launched on Twitter with the use of a simple hashtag. A hashtag! Something that we didn't even consider using other than on our old-style phones before 2007.
All thanks to the power of viral content on social media. There's always something trending on Twitter. Sometimes serious, sometimes light-hearted. However, always being shared across the platform and its millions of users—and often making its way outside of the platform to other media. And when it comes to events in particular, the best way to see what people are talking about real-time on Twitter and other platforms is by way of a social media wall. With a social media wall, you can display  social media content on a screen at your conference to have full visibility of all of the content being shared during that event or about your brand.
It's no secret that people are always online (especially with the proliferation of mobile phones). But is there a way to use the content they share to further your marketing strategies and Twitter campaigns? What can we as social media marketers do with this information people are constantly sharing and posting? Is it easy to gain access to it? The good news is that yes, it is easy to gain access to content shared on public profiles.
Share a Live Twitter Feed at Your Events
Take a moment to think about how you personally interact on social media. Now think about an event that you may have had the pleasure of attending in the last year or so and whether you shared your thoughts on it via social media while it was going on. Chances are that you more than likely did share your thoughts, especially if you found the event to be great or inspiring. When we tweet or post on social media platforms, we want as many people as possible to see what we have to say (hence the existence of hashtags, which help word to spread quickly).
In addition, when we're at an event, we'd also like other people who are at the same event to be able to see what it is we think about it and possibly even begin an interaction (and gain a follower or two or 1,000—who's counting!). Now, let's go back to this event you attended. Was there a social media wall on display? If not, don't you wish that it could have been there so that your thoughts and opinions could be shared and seen by the crowd and that event's followers? If you do, then you're not the only one. Plenty of people would love to have the opportunity to share their views and have them be seen by others, all the better on a large screen seen by many.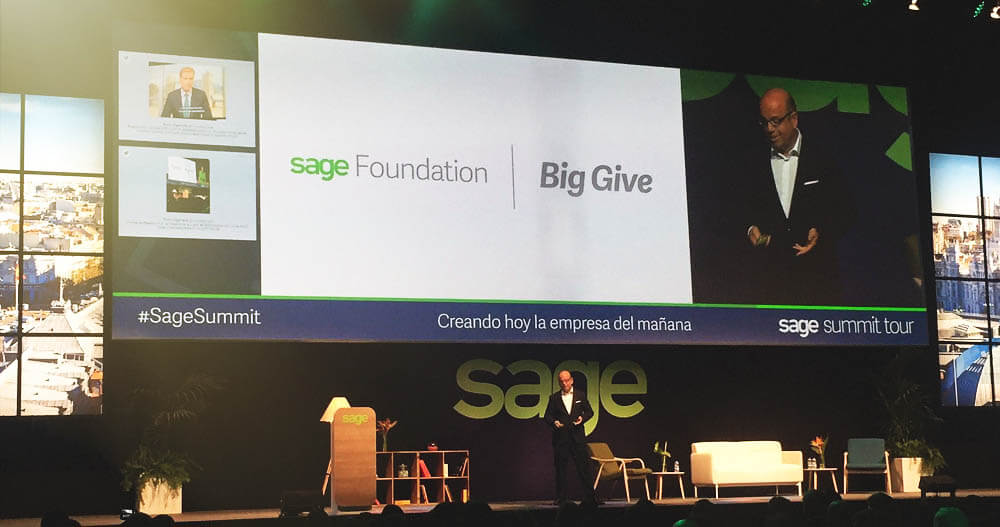 In fact, as a marketer or a social media manager, you need to be on top of what your audience needs. If you yourself are feeling the need for a social media wall at events you attend, then your audience more than likely does too. If you have an event coming up soon, it's time to seriously consider including a Twitter wall as part of your marketing plan for the event and your brand overall. Tweet Binder can help set you up.
The Benefits of a Social Media Wall for your conference
Ok, so you're just about convinced that you need a social media wall at your next event. Displaying your conference's social media content on screen is cool! But, like any social media manager, you want to know how having one will benefit your brand, as you should. Here are the main benefits of including a Twitter wall at your event:
Increasing engagement and organic reach: Interaction and visibility are key when it comes to Twitter analytics and social media. By including a live Twitter feed at your event, you are encouraging people to interact (engage). Also, to spread the word (grow organic reach). Isn't it just better to have more people see your brand without having to pay for it?
Growing follower numbers: They are the absolute key thing for any social media account. Especially for a brand, is to keep growing the number of followers you have. The more followers, the more Twitter impressions, the more reach. In addition, ultimately the more visibility for your brand. A social media wall for your event will help word of your brand to spread, leading to more followers who can help your brand to spread, leading to more followers…you get the gist.
Driving conversions: oPositive feedback that's visible to others leads to conversions. That's a no-brainer. So, if people are talking about your brand in a positive light, you're sure to have more people buying your products or services or whatever it is you're trying to promote. In the end, we want to be successful not just socially, but financially too.
Convinced now? Social media walls are not a new phenomenon, however. There is a large variety of social walls and Twitter wall tools for events and conferences available out there, and it may seem hard to find the right one for you. If you are looking for an easy and affordable way to display social media publications on screen at your next conference, Tweet Binder is a tool you can rely on.
Why adding social media to your conference is easy with Tweet Binder
Thousand of events take place everyday and we have to work to highlight ours. That's why Tweet Binder Events offers the perfect combination to get the most out of any summit or event. Thanks to our Twitter Wall you will show all the stats in real time. You can also include a Live social media feed into your website and create the final branded report once the event is over. By following this 3 simple steps, your event will became unforgettable for your audience and clients.
Twitter Wall and Instagram Wall
We all know the power of real time and big screens. Tweet Binder can create the perfect Twitter Wall for your event. It will help you to gain exposure at the venue and Social Networks. You can choose between the Twitter Wall or Instagram Wall according to the kind of event or combine both content. These Social Walls can be fully moderated and customized.
Live social media feed for conferences
Our display solutions combine Twitter and Instagram content shared under the hashtag of your event in one place. This content will perfectly fit in any kind of web because any Live social media feed is developed to fit any type of website. You will be able to interact with the audience and as a result, empower your engagement. You can also spread the conversation by installing social buttons or a voting system. The live social media feed will only show the content that you have approved. Our moderation panel is really intuitive and will help you to keep track of every tweet or Instagram post shared or avoid spammers. You can always re-moderate the content.
Easy Ways to Display a Live Tweet Wall
With a Tweet Binder social media wall, you're in the driver's seat. You decide which tweets you would like to display at your event and in which way you'd like them to appear. The look and feel of the social media wall are entirely in your hands, as they should be. As an added bonus, the Tweet Binder tool for events also includes a moderation panel. The decision wether to display tweets or not at you upcoming event was never easier.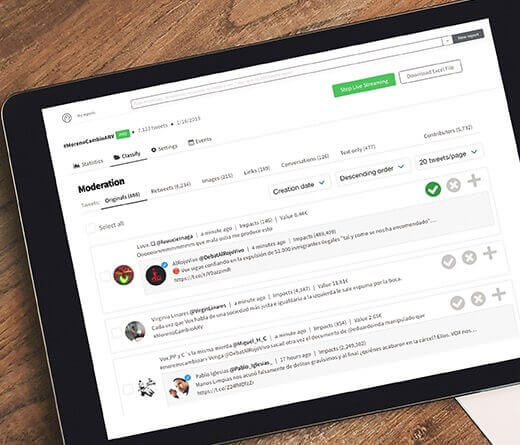 With this panel, you can control the tweets that appear on screen, filtering out those that have no relevance. No more worrying about those ever-present social media trolls who live for bringing others down. And forget about potentially negative content that could tarnish your brand unjustly. With Tweet Binder, you are totally in control of what's happening on the screen. It's pretty easy to create a flawless user experience for attendees of your event. It's that easy!
In fact, the moderation panel is accessible from anywhere. The moderator do not need to be where the event takes place. Anyone from your team from anywhere can take charge of the moderation. Also, the moderation system allows to retake an action. That means that is you approve a tweet that should not make it into the screen you can revoke the action. The same happens with a discarded tweets. You can approve it and it will show up on the social media wall. The ability to display tweets on screen becomes an easy job thanks to Tweet Binder.
Show your stats with the branded report
You can close your event the best way possible thanks with a branded report. You will get your branded report and show all your event's information with the best design. We will create the perfect look and feel to impress your clients and partners. Our design team works on each project to provide it with its own identity and personality.
Moreover, with the Branded report you will be able to decide what stats and information do you want to show and highlight. According to the insights we can include the general stats, rankings of users or the most important tweets and pics. Tweet Binder allows you to compare stats and create timeline graphics and choose the language. You will received the online report and the printable format. It will be the best option to share your campaign results with your partners and clients via email or hand the document out during your meetings and presentations. It will be available for mobile too.
Are You Ready to include social media in your conference strategy?
Still skeptical? Next time you're in a public space around other people, especially in crowded areas, take a look around you. It doesn't matter where you are. whether you're in the middle of a concert, you're commuting on the subway, or on a college campus. There will always be someone around you posting something online or sending messages via mobile apps. Social media platforms, like Twitter for example, are never short of content at any given moment. Grandmas, school children, teens, and bored adults. There's not a single demographic that is exempt from this phenomenon.
Now that you're familiar with everything a social media wall can offer you for your social media marketing campaigns, are you ready to show off your tweets on the big screen? If so, contact Tweet Binder to get started today. The diligent Tweet Binder team is waiting to hear all about your upcoming event. Of course they will work hard to help you make the best of it when it comes to displaying your social media posts and comments and creating a great experience for your attendees. The team will also be on hand to field any other requests you may have regarding Twitter dataset or any other ideas you think might be of benefit to you and others like you. Don't miss the chance to create an impact with an interactive Twitter wall at your event.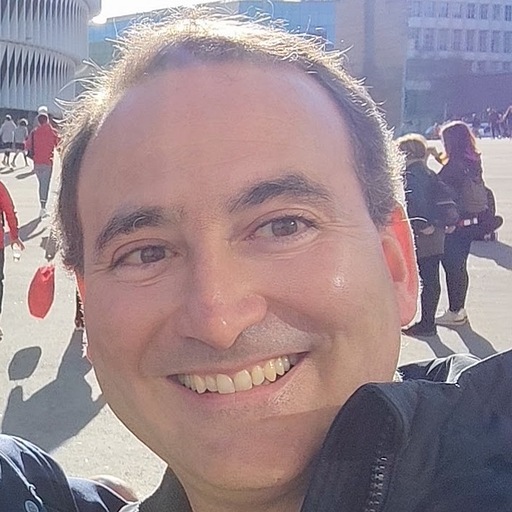 Javier is the founder and CEO at TweetBinder. With more than 10 years of experience in Twitter Analytics space, he is on the mission to build best-in-class Twitter marketing tools helping X community to thrive.