This post is also available in: Español (Spanish)
Instagram and Twitter analytics to display
We have talked a lot lately about the options that Tweet Binder offers for social content analysis. As we have explained, our tool lets you to analyze any hashtag, term or account on Twitter and any hashtag on Instagram. In addition, all of these social analytics allow us to know how our campaign has worked quickly. There is no doubt! Twitter Analytics and Instagram stats are necessary but… Can we get more out of that information? Of course. Tweet Binder also offers display solutions to show and play with the social content in your web. The main idea is that we can make 99% any project. In fact, many of our projects come from the minds of our customers so you can take some ideas from these three examples.
Confront hashtags or Twitter accounts
One of our favorite products are the hashtag battles. Although we call them hashtag battles, the truth is that we can confront accounts, terms, characters, players… As you may understand, the options are incredible from here. This functionality is available thanks to our binders system. Tweet Binder creates folders to classify the information so we can show that information faced in a very attractive way. For example, we developed this battle of characters for Friends a few weeks ago. In this case, the campaign was very simple. Comedy Central wanted to discover the favorite character on Twitter. The goal was very clear, increasing the level of conversation to celebrate the Friends' month on the channel. For this reason, in addition to choosing your character, you could vote (send your tweet) directly from the page. Obviously, the action was a success because everyone wanted their character to win and they didn't stop tweeting.
Display the social content analysis
Many times there is a lot of work behind our campaign. Why not giving value to the activity generated? At the end of the day, it is work well done. Thanks to our tool, you can display the social content analyzed and make it interesting for your users. It is possible to create the perfect widget for your site and show the information that you decide. Maybe you need to display the general stats or users rankings. Do not worry whatever it is, we can personalize it according to your needs and look and feel. For example, take a look to this project for #TNW in New York.
Geolocate the social content
It seems that Tweet Binder has no limits. Social content is becoming more and more important, but not only the content itself but also where it is shared from. Do you organize several editions of an event a year? Do you carry the communication on social networks for a band? Then you may be interested in our social-content map. Our tool can create a map (world map or a specific country-zone) to geolocate the social content shared. Besides, it's great because all these events will have their corresponding social content analysis. You will always receive the reports with the statistics of Instagram and the Twitter analytics.
We have developed several projects like this but perhaps the most important is the Bryan Adams Get Up Tour. We created a map in which all the concerts of his tour appeared. Within each city, we display the social content analysis. What is best! All the pictures from the fans. The outcome was incredible and it increased considerably the conversation around the hashtags and the tour.
---
Do you still need more reasons? We will be happy to talk to you! We are sure that you have amazing ideas. Surely together we can create the perfect solution for your site to shine with your own light.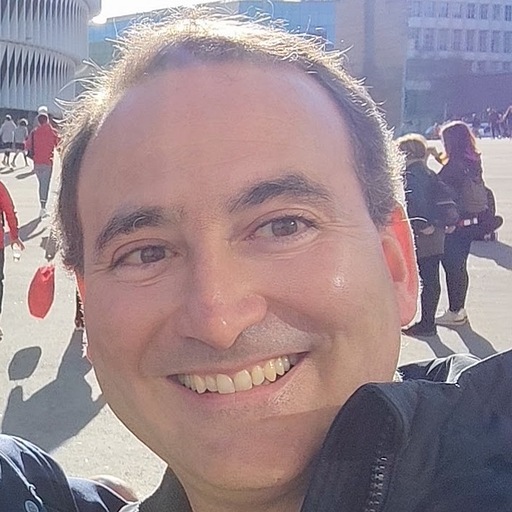 Javier is the founder and CEO at TweetBinder. With more than 10 years of experience in Twitter Analytics space, he is on the mission to build best-in-class Twitter marketing tools helping X community to thrive.