This post is also available in: Español (Spanish)
Have you ever heard of $Cashtags? Simply said, it's a feature in Twitter allowing users to click on stock symbols and see what the "Twitterverse" is saying about it (say, $ETH or $BSC). The system works the same way as Twitter's already well-known # hashtags. Similarly, when you click on a $Cashtag (or cashtag), you see all the other Tweets that include it. It allows users to click on stock symbols and can give a conversation longevity.
A cashtag is a very useful digital tool for investors who want to participate and access information on large companies listed on the stock exchanges, and who are looking for specific data on official company websites, in this case the Twitter account.
How to use $Cashtags
If you want to peruse conversations happening around stocks in realtime, $Cashtags are your best friends. Using them is easy:
Substitute the hashtag sign (#) for the dollar sign ($).

Type the ticker symbol (acronym) of the cryptocurrency or company you are searching for. For example: $TWTR for Twitter, $PEP for PepsiCo, or $GOOG for Google,

Immediately, all the information related to the company or currency appears.
Let's say you want to post a Tweet to share your thoughts on Twitter's upcoming earnings release. You might use $TWTR in your tweet rather than mentioning the company's handle (@twitter) or using the traditional hashtag (#Twitter). For example:
$TWTR jumped in morning trading, after the company posted a job listing saying it was building a subscription platform under the code name "Gryphon." https://t.co/vLwOOazSG1

— CNBC (@CNBC) July 8, 2020
As seen, $Cashtags have become a very liked Twitter feature. By tagging with $, it makes it easy for individual stocks to break into wide-reaching conversations, but the enormity of scale has also made those conversations much more difficult to follow without a Twitter analytics tool. You can try it in this search box. It will allow you to create a free report of up to 500 tweets from the past 7 days:
Twitter $Cashtag analysis
In Twitter, emotions are one of the driving forces. Turns out, that positive and negative sentiments in social media messages, like tweets containing cashtags, can be used to predict the daily movements of stock prices. That is, tweets today with a positive or negative sentiment and containing one or several $Cashtags can affect the way a stock moves tomorrow. With our unique visualization tool, you can now analyze $Cashtags and its Sentiment Score. Our Twitter hashtag tracker has no time limit for the analysis, so you can either analyze real-time data (live report) or historically. This sentiment score is also shown in a timeline, that depends on the time frame length of the report: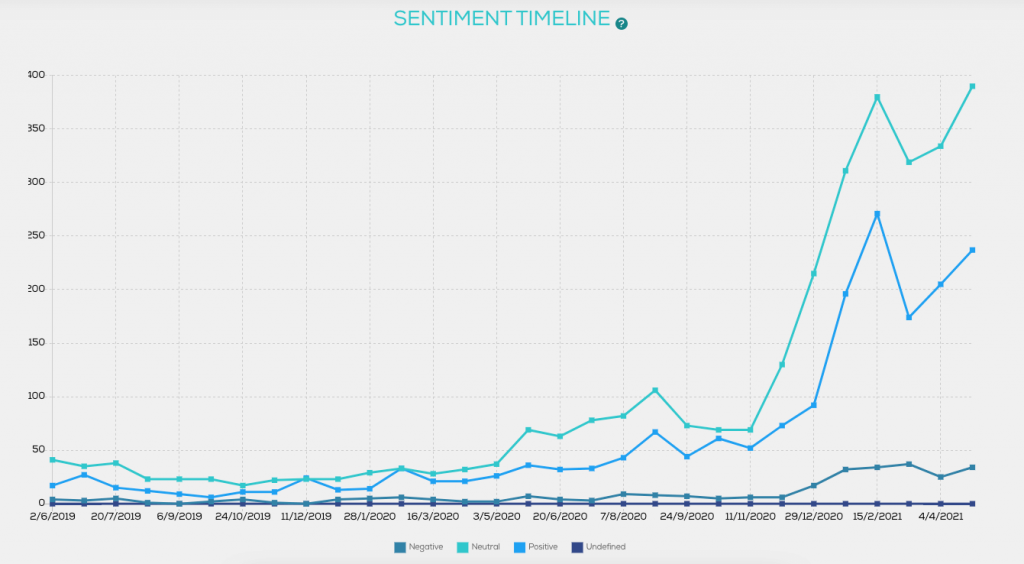 In the example above, Sentiment Analysis for Ethereum shows a steep upwards trend for "Positive sentiment" since November 2020, thus showing that it's time to invest. As expected, this trend is also seen in this currency historical prices.
Cashtags and Cryptocurrencies
While companies' $Cashtags have been around for a while, Cryptocurrencies' ones are now finding its space inside Twitter. But this market is an incredibly volatile one, so it's important to remain updated with the latest news in the crypto world. And were do news spread faster than on Twitter? Fortunately, when it comes to cryptocurrencies, our tool allows two things:
Analyze $Cashtags to check the evolution of cryptocurrencies in Twitter

Find crypto influencers
With our Historical Reports you can easily track $Cashtags' evolution over time, with which you can backfill up to 15 years of data. They don't have a time limit. Of course, you can buy extra tweets to amplify the results of the Twitter report. Anything about Tweet Binder reports or pricing is well explained in this Tweet Binder PRO Resources page.
At the same time, crypto Twitter community offers valuable insights and uncensored perspective from some of the best financial and technological minds, who tend to be quite active online. Following the right people can keep you in step with what's happening and gain new insights. On the other hand, it allows to stay up to date on breaking news. With our Twitter Influencer algorithm, you'll be able to detect the best accounts to follow or to find possible business partners for your next Twitter campaign for your business.
If you have any comment or research project or you want to get to know better any detail about Tweet Binder analysis, do not hesitate to contact us!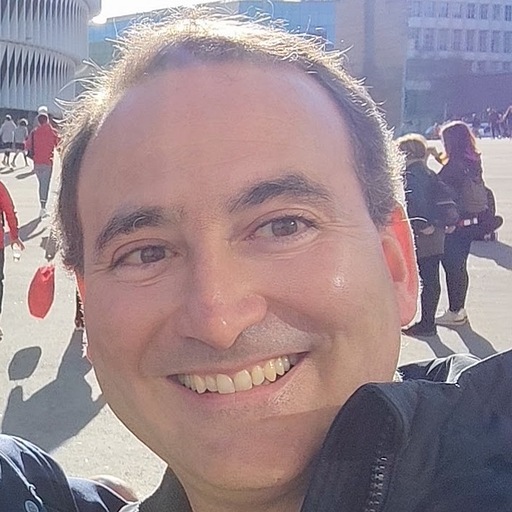 Javier is the founder and CEO at TweetBinder. With more than 10 years of experience in Twitter Analytics space, he is on the mission to build best-in-class Twitter marketing tools helping X community to thrive.