This post is also available in: Español (Spanish)
If you are familiar with different marketing tools you may have heard about Semrush. And if you are reading this you know about Tweet Binder. But, have you ever tried to combine both tools? The marketing ecosystem is really wide. There are lots of data, KPIs and sources of information to deal with. Let's be honest: it is quite hard to keep up with all the data requested by clients. Not to say with the amount of marketing tools to get valuable information from. However, if you are a marketing PRO you need to know how to take advantage of Semrush and Tweet Binder.
In fact, you probably use more marketing tools in your daily tasks. But this time we are going to focus on the importance of SEO and Twitter. They can work together, we promise. 
What is Semrush?
First things first. What if you do not know what Semrush is? It is ok. We do not have to know everything. According to its own website, Semrush defines itself as:
Semrush is an online visibility management and content marketing SaaS platform. Today, we have helped 7 million marketers all over the world do their job more effectively and deliver superior results
Digging into Semrush's site is quite overwhelming. In a good way. The amount of data and information they provide is huge. Also valuable. We know it first hand. In fact, there are several insights that we can use as marketing managers or social media experts. The Semrush's dashboard is really clear and easy to understand. We just have to decide how we want to use it. They offer services that help us in different areas such as: SEO, Content, Market Research, Advertising, SMM & SERM. In this case, we are going to focus on two main SEO features.
How to use Semrush SEO services?
Well, after we create our Semrush account, we can go directly to the SEO dashboard. We just have to set up the website we want to work on and to start working with the data. In addition, we can add up our competitors in order to be able to analyze our data and theirs. Because, as we know, the more data we collect, the better decisions we can make. Setting up Projects will save us lots of time.
However, as we are looking for options to combine Semrush and Tweet Binder we are going to focus on the Keyword Research options. They are part of the SEO Dashboard. It is not mandatory to have a vast knowledge about SEO to use it. In fact, Semrush offers lots of information and assistance in order to get the maximum out of its data. The keyword study anyone can run with Semrush is huge. Not only for our brand or company but also to check our competitors.
In our case, we can run a search using the keyword overview. This way we are trying to understand how users look for this information and how we can come up in the top Google results.

How can I take advantage of Semrush's data?
Well, there are lots of ways to work with Semrush's data. In fact, they offer several solutions to cover different needs. One we think is particularly interesting is to analyze and check our competitor's numbers. The same way we can create a Keyword overview chart, we can find out our competitors. And, of course, one of the KPI's to consider when checking  our opponents is the way they use Twitter. Yes, how do our competitors tweet? That is something we can learn and analyze with Tweet Binder.
What is more, not only can we analyze our competitor's tweets but also their Twitter handles. Thanks to the Twitter User Tracker Tweet Binder provides we can get lots of data about Twitter profiles. The data this tool provides is huge. From which Twitter handle has been the most active to the one that has shared the highest number of tweets. Anything about Twitter profiles is included here: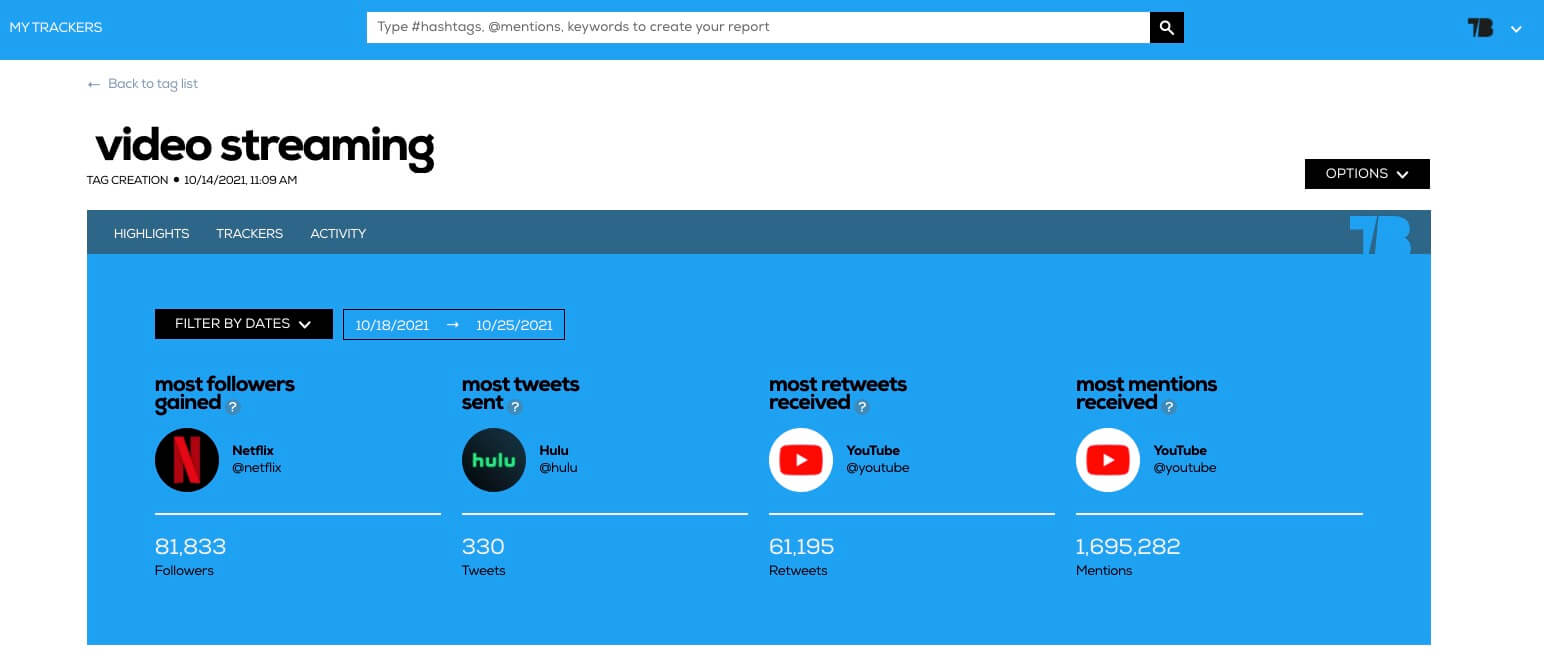 But the main topic here is: can Semrush point me in the direction of finding our competitors? Yes, if you should do it.
How do Semrush and Tweet Binder work together?
As we say: data is power. And so it is being able to combine different platforms to get valuable information. Once we detect our competitors thanks to Semrush it is time to analyze them. Among the different data we can analyze, Twitter analytics is a powerful one. In this case, not only can we create a Twitter report to analyze any tweet but we can set up trackers in order to get all the data from our competitor's Twitter handles. Let's see an example. Imagine we are Netflix marketing managers. The same way we can create a competitive chart about the traffic we and our opponents receive thanks to Semrush:

We can also set up Twitter user trackers for each of them and get a really complete data chart based on their Twitter profiles performance. How cool is that?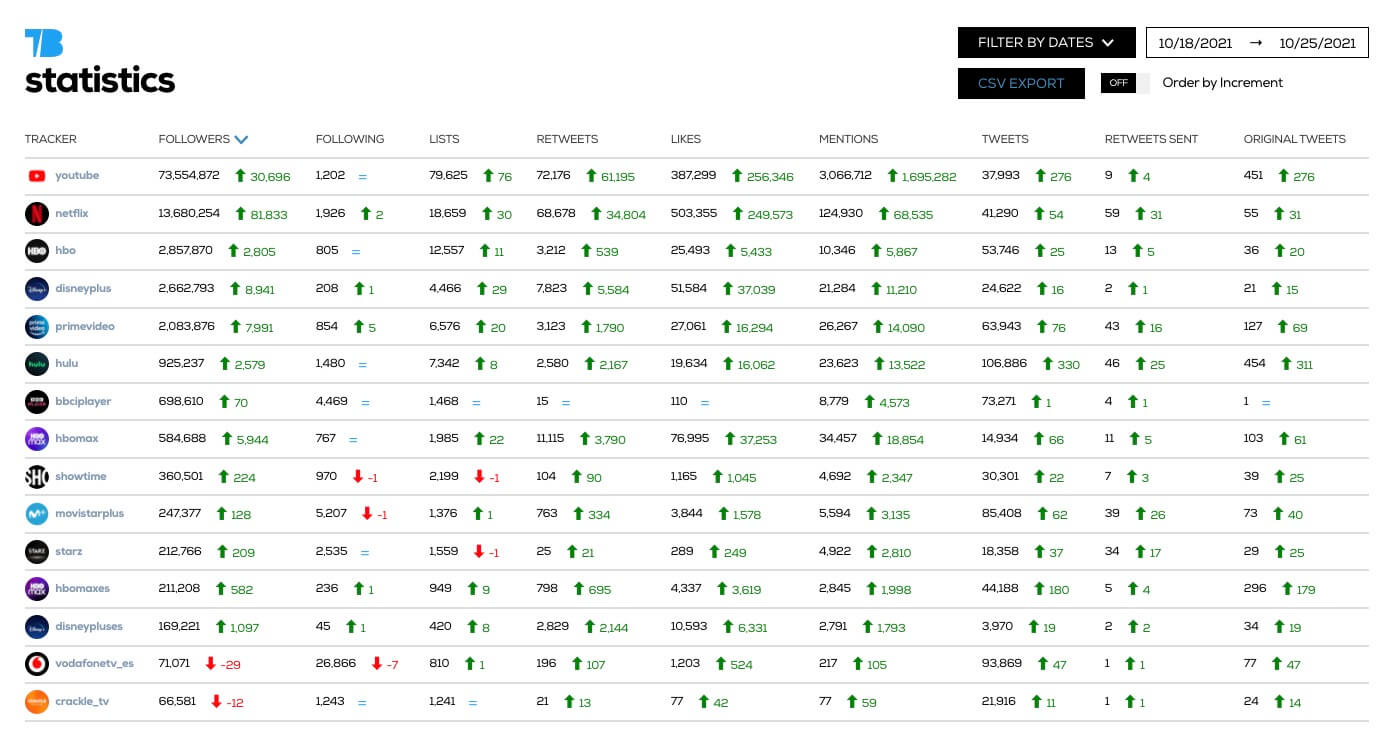 Get your competitors' tweets now
Summing up, there are many ways to use Semrush. And there are also lots of valuable data to bear in mind as a marketer. The fact is that using different tools can be really beneficial. That happens with Semrush and Tweet Binder. We can find out how to detect our competitors using Twitter thanks to Semrush. In addition, Tweet Binder can help us to analyze the mentions they receive and also how they use their Twitter handles. That is, if Semrush points out any Twitter trend or Twitter user related to our opponents in any of its features, Tweet Binder is the tool to get those tweets.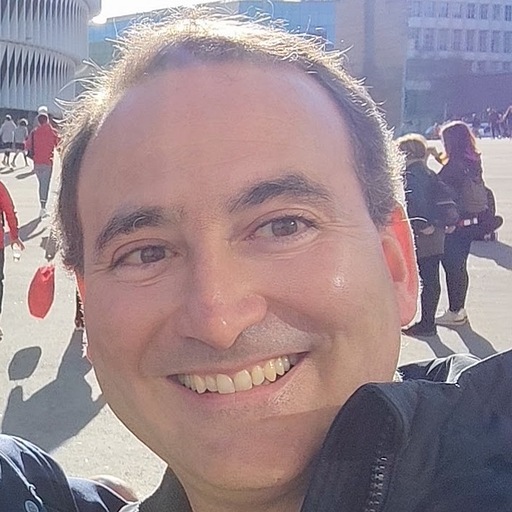 Javier is the founder and CEO at TweetBinder. With more than 10 years of experience in Twitter Analytics space, he is on the mission to build best-in-class Twitter marketing tools helping X community to thrive.