If anyone knows how to make a comeback, it is Taylor Swift. Her fans know it and the world knows it too. The day lots of us were eagerly waiting arrived and what a day. Not only the Red Taylor's Version is out now but also then long awaited 10 minute version of All Too Well. Well, to short out two things, you also probably have watched her performance in SNL. What a way to remind us how great Taylor Swift is. We thought we were ready for it but the truth is that we were not. We have already written about Taylor Swift and Twitter, but this launching deserves its own post.
Before moving forward, try typing @taylorswift13 and see the results. You will see that the number of tweets is quite astonishing:
In fact, this groundbreaking appearance has also beat lots of Twitter records. From the number of tweets about it to the followers growth @taylorswift13 has gained. It is necessary to disclose how numbers back up the power and success of the one and only Taylor Swift. 
#RedTaylorsVersion main Twitter data
Everything Taylor Swift tweets does not go unnoticed. The moment she tweets something all the swifties (us included) go crazy. Could this tweets be an easter egg? Is she going to release new music? Is she re-recording an album? When talking about Taylor Swift, anything is possible. And that is exactly what happened with this first tweet that advanced the Twitter burst with #RedTaylorsVersion:
This is my last day of life before #RedTaylorsVersion. Midnight. Tonight. pic.twitter.com/Mgzlx3Qg3z

— Taylor Swift (@taylorswift13) November 11, 2021
That tweet led us to activate a real time Twitter monitoring campaign. One that analyzes all the original tweets shared with #RedTaylorsVersion. And although it may not surprise you that the Twitter analysis has already got closed to 500K original tweets with the hashtag, it is quite rare. The speed and the amount of Twitter users that support Taylor Swift is huge. It is fact as these are the Twitter stats for #RedTaylorsVersion since the 11th of November until the 16th of November:
almost 500K original tweets
170,107 Twitter users have posted with the hashtag
644,408,857 potential reach of the hashtag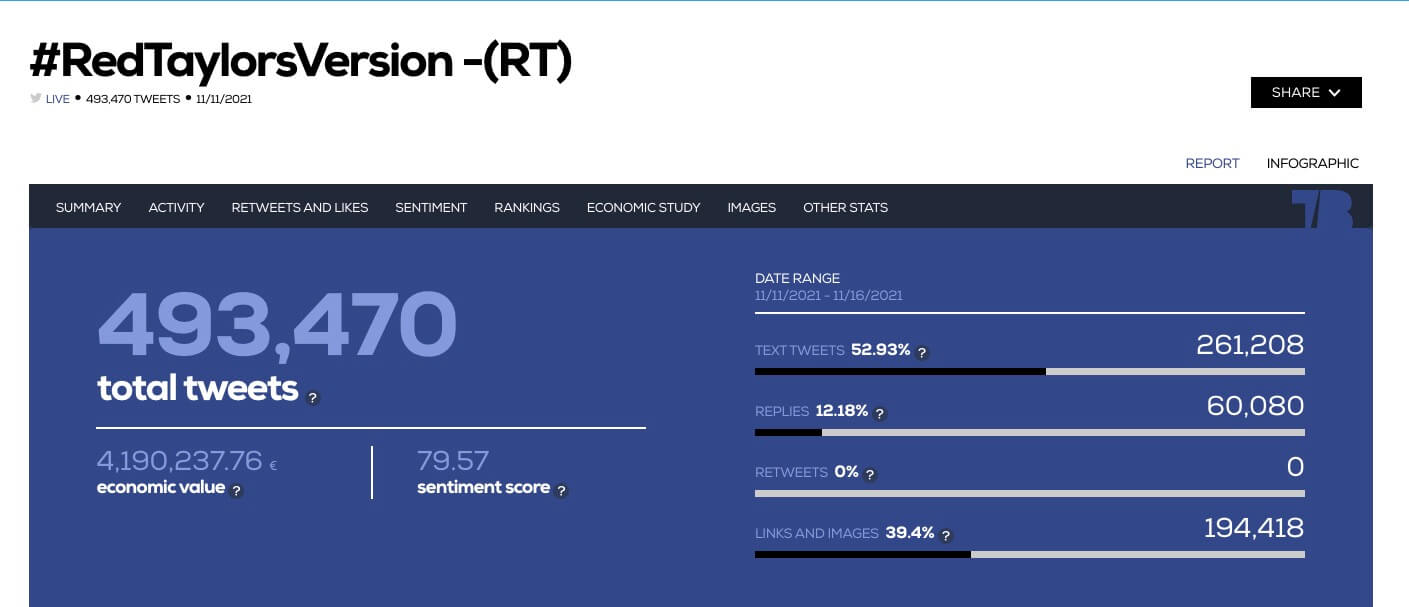 Even the sentiment score of the hashtag supports the idea of the love and support Taylor Swift is surrounded by. The Twitter score for #RedTaylorsVersion is 79.57
@taylorswift13: Twitter handle growth
Thanks to Tweet Binder's exclusive Twitter User Tracker we have detailed information of the variation of Taylor Swift's Twitter handle. In fact, we hope that her Twitter notifications are off. The amount of Twitter data gained by the singer in just five days is astonishing:
over 182K new followers
more than 5M likes received
over 469K mentions received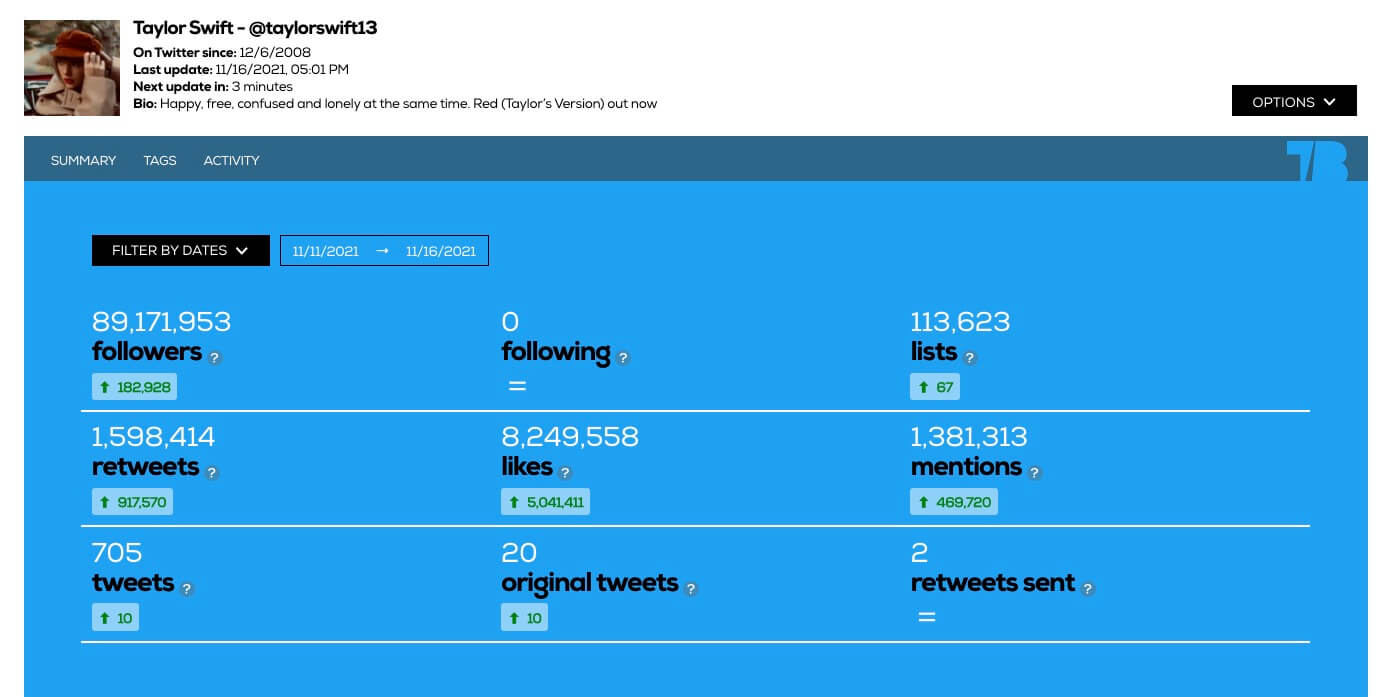 To make it more understandable, this chart shows the Twitter most followed accounts. In it, we can check how impressive is the growth to Swift's Twitter account data:

Conclusion
If you are a Taylor Swift fan you are probably still enjoying the new songs and old ones. You may have spent more time than you are ready to confess watching all the interviews and the short film. We are not going to ask about how many Easter eggs you have already found. However, we can assure you that Taylor Swift Twitter data is quite remarkable. Even Spotify knows it too:
— Taylor Swift (@taylorswift13) November 13, 2021
We assure the original tweets received by #RedTaylorsVersion marked a new record in the Twitterverse. And we know it is not the last time she breaks Twitter. We'll be here always supporting her music and her talent, that's for sure! Our search box is always open for her and the swifties, try typing @taylorswift13 and see the results: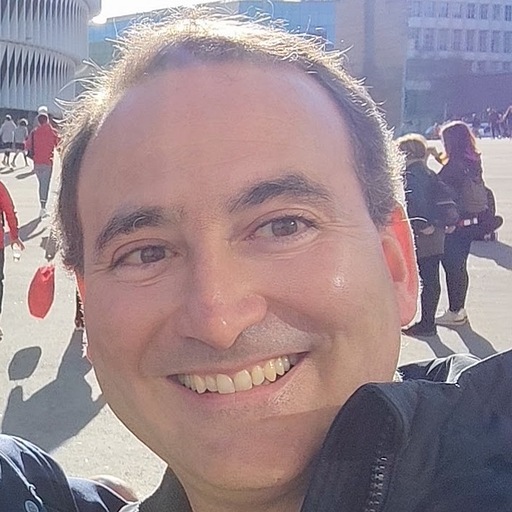 Javier is the founder and CEO at TweetBinder. With more than 10 years of experience in Twitter Analytics space, he is on the mission to build best-in-class Twitter marketing tools helping X community to thrive.