Thanks to Tweet Binder, you can control all the information shared about your business and direct it to reach new customers and better online reputation. In the hotel industry, the customers experience is crucial. Today, this issue is totally public because most travelers share their experiences through social networks and internet sites.This huge amount of content generated by the customers can be leveraged to achieve greater loyalty and reputation but also, as the base of a marketing strategy and brand image to potential customers.
In fact, getting to know your customers and being innovative never was easier. And we can help you: Tweet Binder offers different solutions to make your hotel more visible and improve the engagement with your current and potential customers.
Web integration: Make your site even more social
Most travelers book their trips online. This is a growing trend and nowadays the reviews and recommendations from other users it's primary when looking for a reservation. For this reason, we should present an attractive and proactive websites and, also, social profiles where listening and conversations are part of the daily routine.
In Tweet Binder, we offer custom widgets for websites that show any type of content shared through Twitter. Thanks to these Widgets, it's possible to display photos and comments that have been shared about you.
Widgets: Attractive content to your screens
Sharing experiences and opinions through Twitter has become very common. Customers experience shared online its very important. We must analyze this wealth of information and direct it in the best way for our benefit. Hotels can show the customer's content and turn it into something be positive. For example, you could include real-time displays with information about the accommodation. We can invite our customers to share photos and opinions about the hotel, its services and facilities … Clients can attract new clients easily. We just have to be attentive and ready to show their experiences (free and constantly updated).
Tweet Walls: Added value for events and congress
An important part of the Hotel daily life are the events organized throughout the year: Conferences, weddings, parties, fundraisers, and corporate meetings … Thanks to Tweet Binder and its Walls, you can obtain more participation, improve your brand image and increase the engagement. You can connect and expand your customers experience like never before.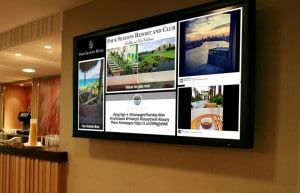 Hotels can generate profits with Tweet Walls. On the one hand, by offering them as an additional service in organizing the event. Whether on a big screen or monitor. On the other hand, by getting local sponsors and giving them visibility onscreen. We can choose what to show and when so it's easy to show messages from the companies related to the event. Also, of your customers experience and thoughts.
For example, if we run an event about the environment, we could show messages from enterprises engaged in rural tourism. If it comes to a conference, we might suggest restaurants, sightseeing, cultural activities of interest to those attending the congress.
Conclusion
Getting to know your customers experience and being innovative never was easier. These are some of the options offered by Tweet Binder for a better experience for your guests and a better online reputation. Do you want to know more about our products? Feel free to contact us.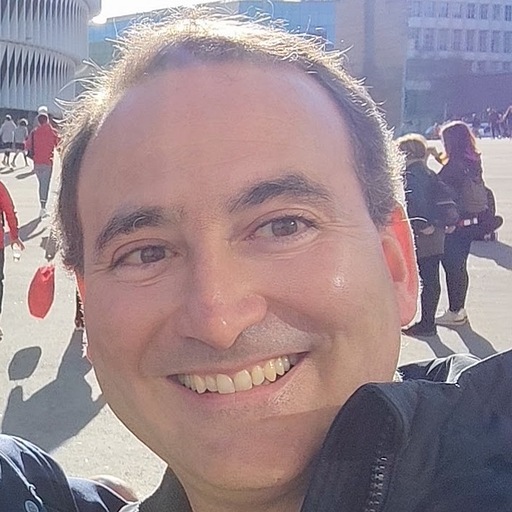 Javier is the founder and CEO at TweetBinder. With more than 10 years of experience in Twitter Analytics space, he is on the mission to build best-in-class Twitter marketing tools helping X community to thrive.