ICCA and Tweet Binder
We had the opportunity to participate in this incredible event last week: ICCAWorld run by @ICCAWorld. Our Tweet Wall displayed all the stats and rankings of users during the congress. We wanted to know our client's experience so we have asked Mathijs Vleeming, Communication Strategist at @ICCAWorld, about Tweet Binder.
How did you discover Tweet Binder?
Through Gerrit Heijkoop of HCIBS (How Can I Be Social) who used it for the IMEX tradeshow. I was looking for a hashtag tracking tool and liked the way Tweet Binder looked and worked.
How do you think the reports/walls contribute on your events? Why do you think TweetBinder is a tool to have in mind?
We are the trade association for the (association) meeting industry and meetings and social media are a great fit, since they are both about connecting people. Therefore we are having a lot more social media traffic than a lot of other events and tradeshows. See the case study I wrote on social media at the 2014 ICCA Congress: ICCAWorld
A Social Media Wall connects the offline with the online conversation and triggers the online activity, as it works like an incentive; especially the rankings by most active users. I know some delegates did their best to make the top 5 or top 10. Since we used Tweet Binder already for the hashtag statistics, it made sense to use Twee tBinder's Twitter Wall as well, and it works good for this purpose.
First time that #ICCAWorld's Twitter and Instagram wall is included live onstage during a social evening – and what an occasion: The 30th CAT Night with almost 1300 #ICCAFriends! Love the effect it has! #crazyuseofsocialmedia #catis30 @tweetbinder @AssociationMeet @MiekevanLoenen pic.twitter.com/der29ESQIW

— Mathijs Vleeming (@VleemingMathijs) November 13, 2017
Reactions. What have you heard about the result and the info the report /wall provided?
Marketing – Communication related delegates were very interested in seeing the data about our social media traffic in the reports and use the way we designed our social media campaign for their own events.
Would you add or modify some data or information to what we already offer?
Make rankings widget clickable, so you link straight to the profiles of the Top 10 users. Moreover, add Twitter text to the pictures on the Twitter Wall. This text is relevant and gives it context. At least from ICAAWorld.
Tweet summary of your experience with Tweet Binder (less than 140 characters)
Weehooo! Very happy with our #ICCAWorld hashtag and our @TweetBinder Twitter wall! @zyrah_czarina https://t.co/bqFjEm6MMA

— Mathijs Vleeming (@MathijsV) noviembre 10, 2015

Thanks for trusting us! If you have any doubt or you need more info about our custom solution for events feel free to contact us.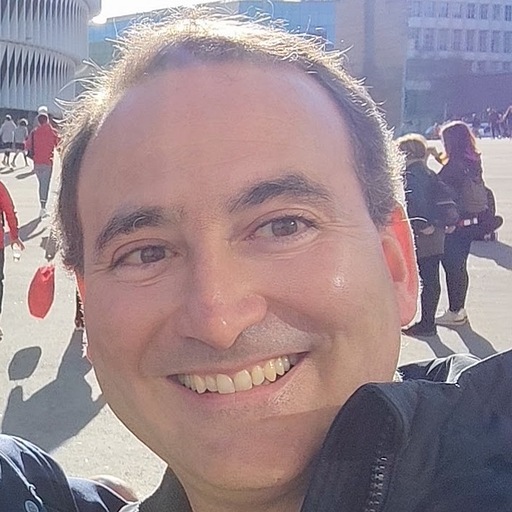 Javier is the founder and CEO at TweetBinder. With more than 10 years of experience in Twitter Analytics space, he is on the mission to build best-in-class Twitter marketing tools helping X community to thrive.