Twitter joins the Valentine's Day celebration
Some people like to say that Valentine's Day is made up celebration. While some others believe that it is a festivity to celebrate love. Either way, Twitter was yesterday a place full of hearts and love declarations. Most of the messages where from regular users. They tweeted to their loved ones to express how much they care about them. Can you imagine millions of users tweeting about a topic? This is an event that is not left unnoticed for brands.
On the contrary, they take advantage of the Valentine's hype to launch creative campaigns. Let's see the Twitter impact of some of these actions.
Brands on Valentine's Day
There are several ways of engaging with the tweet world. Campaigns can be very vary. Yesterday we saw a wide range of different actions. We loved them all but we have chosen some of our favorites for this post. To see the Twitter impact of a campaign you can choose to run a real time report or to create a report when the action has finished. With Tweet Binder it is very ease to create a report. And, if you don't know how, you can always contact us to learn how!
@Pottermore – #LoveFromPottermore
The Harry Potter World is no exception to a worldwide celebration. For Valentine's Day they launched a campaign that left all the Harry Potter fans speechless. The procedure was simple. They tweeted a message encouraging users to RT or like the tweet to see some magic. Harry Potter fans began like and retweeting the message and some real magic happened. Every time they RT, they received a "geek" Harry Potter themed Valentine's message. We have to admit that some of us also clicked  

 to received a message.
Hey, it's Valentine's Day
Show this tweet some ❤️
Get some #LoveFromPottermore in return pic.twitter.com/z2jQiXcvx6

— Wizarding World (@wizardingworld) February 14, 2018
As we can see from the Twitter impact report, the campaign was a success. They managed to get 4,193 users to participate generating 33,837,561 impressions. As the the campaign was about retweeting the tweet, it is normal that a 79% of the tweets are RTs. These stats are just for the 14th of January.
B the Travel Brand – #SanValentínBttb
Everyone likes to go on a trip once in a while. What about if you could go with your loved one? How about winning a trip to Cuba? This is what our friends from @BTheTravelBrand came up with. They wanted to give away a trip to Cuba to some lucky users. How? Well, we have to admit that this has been a very creative campaign. For Valentine's Day the developed a game where you had to collect hearts inside an airport. The game was really entertainment and also a little bit tricky. We tried it here at the office and our record was 49 hearts. We could have done it a little bit better.
❤️ Love is in the air ✈️ Participa en nuestro concurso y captura 💗💖 Gana un vuelo con @evelopair a #Cuba para dos personas 💏 https://t.co/PCtEaE9PvI #SanValentínBttb #SanValentin2018 pic.twitter.com/LpftPKxsK6

— B the travel brand (@bthetravelbrand) February 14, 2018
Twitter impact reports for global actions
Creating a Twitter impact report with Tweet Binder is very simple. It does not matter if you are running a big campaign or a small one. We have the Twitter report that fits your needs. These Valentine's Day campaigns are just an example of the power of Twitter. Do you want to create your own Twitter impact campaign and analyze it? Contact us now! We are open 24/7 (literally).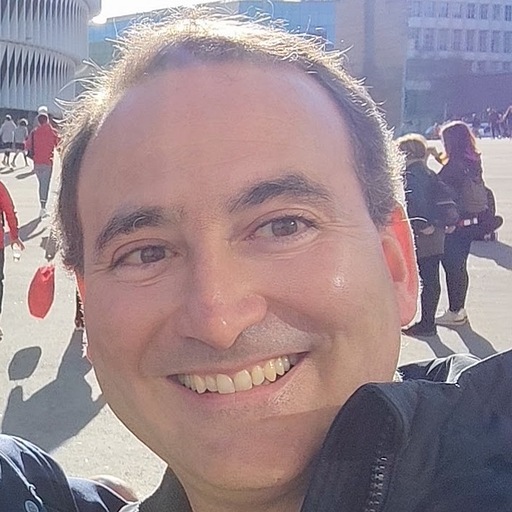 Javier is the founder and CEO at TweetBinder. With more than 10 years of experience in Twitter Analytics space, he is on the mission to build best-in-class Twitter marketing tools helping X community to thrive.