This post is also available in: Español (Spanish) Français (French)
Download videos and GIFs from Twitter
To download Twitter videos is one of the most demanded features of this social network. Twitter is the go to place if you want to stay updated of what is going on around the globe. Users shared videos everyday and there is not a Twitter owned feature to download them from the app nor from the website. That is why we need to go to third party websites to download the videos. At Tweet Binder we have developed a twitter video downloader where you just need to paste the tweet URL to download the video or GIF:
There are tons of new tweets posted every day. Each day millions of users come to this social network willing to express their opinions and thoughts. There are users who just come to Twitter to see what's new, those who come to chat and those who like to post new content. And that is the essence of Twitter, its content: the tweets. Tweets with video are becoming more and more popular. That's why this post is focused on how to download Twitter videos.
At Tweet Binder we like to keep up with the trends and make the most of every opportunity. That is why we have developed a feature that, after pasting the tweet ID or the URL of a tweet with a video or GIF, downloads the video at the moment.
Related Reading – Learn how to download tweets on Twitter.
How to save a Twitter video
We will now go through the process of how to download a Twitter video. As was aforementioned, with this feature you just need to be able to copy and paste. Plain and simple. You just need to follow these simple steps:
Select the tweet with a GIF or video
Copy the link or tweet ID: https://twitter.com/taylorswift13/status/1383095782866350082 (big fans of Taylor Swift over here)
Paste the URL
Click download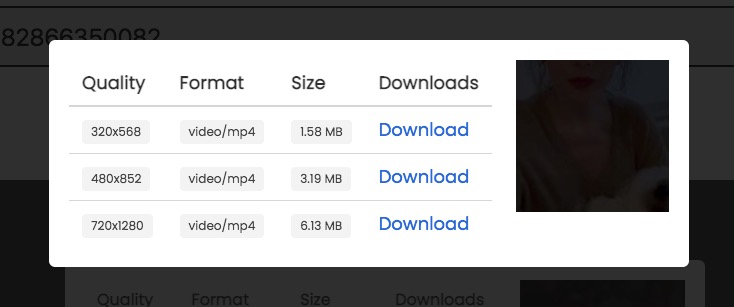 It is important to notice that what we need to copy and paste is the URL of the tweet. Meaning that URL displayed in our browser. We don't have to copy the URL inside the tweet but the URL of the tweet.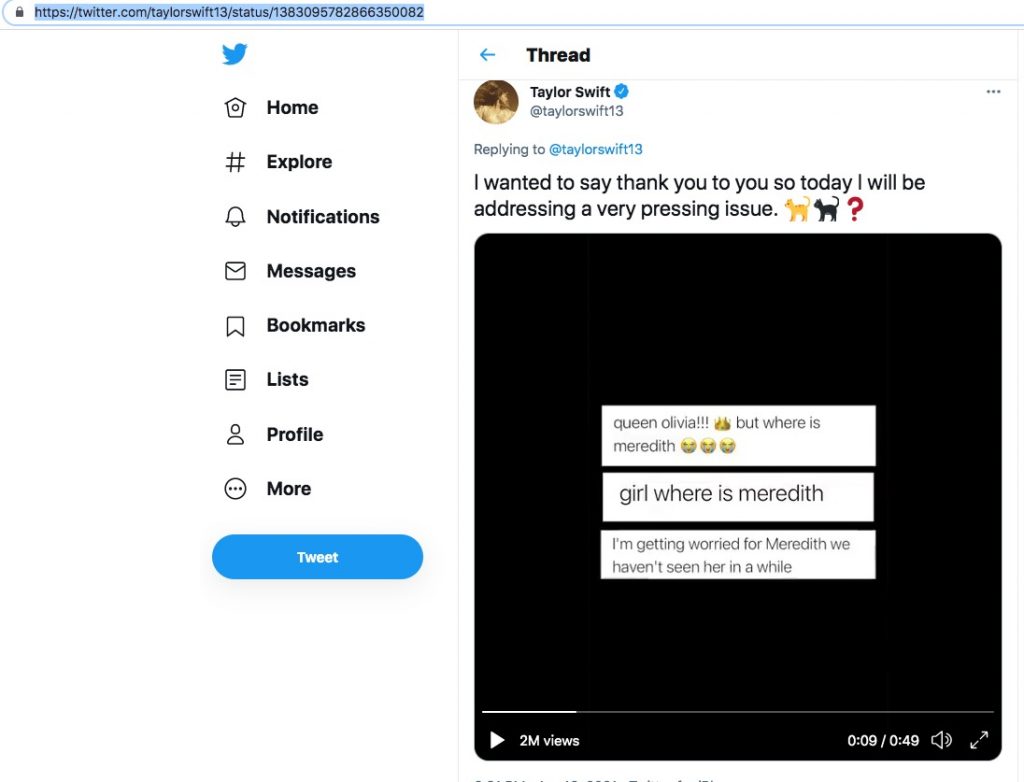 How to add a video to a tweet
We may be comfortable around Twitter going through tweets but it is possible that we don't master the art of tweeting. In fact, maybe we read tweets but we don't own a Twitter account. Creating a Twitter account is quite easy. As well as writing and sharing tweets. Once we are at Twitter.com or in the APP we just have to hit the "tweet" button and make the most out of the 280 characters available. Tweets can contain text, emojis, pics, gifs or videos. These last items can be embedded by copying and pasting the link. We can also do it from the website the video is uploaded.
For example, Youtube has its own share option inside each video. There are many options offered there and the one we need to use here is the "share on Twitter" option. We could also copy and paste the URL inside the tweet. This will automatically generate a previsualization of the Youtube content. We have to keep in mind that the URL
How to analyze tweets with video and much more
Tweet Binder is a complete Twitter analytics tool. Every possible Twitter metric is included in our Twitter reports. In fact, we also have custom services and plans to have the most complete Twitter access. With Tweet Binder you can track anything on Twitter.
We have posted about how to use the Twitter advanced search operators. For example, if we want to analyze tweets about the #Olympics with video we have to type: #Olympics filter:media
That way we will see all the tweets including video. Afterwards, we just have to copy and paste the URL of the tweet with the video we'd like to get. Want to give it a try?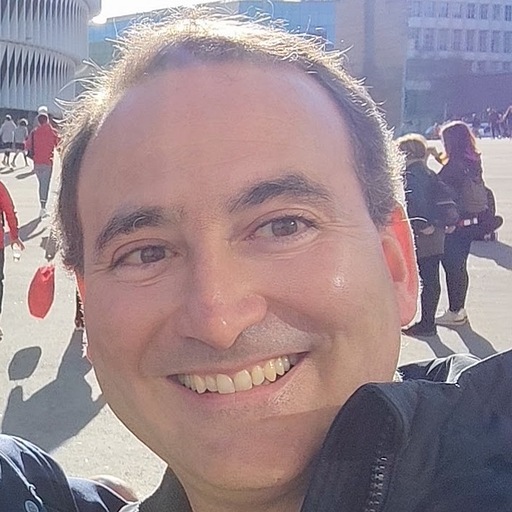 Javier is the founder and CEO at TweetBinder. With more than 10 years of experience in Twitter Analytics space, he is on the mission to build best-in-class Twitter marketing tools helping X community to thrive.