This post is also available in: Español (Spanish)
How to analyze the sponsors of the events
Can you imagine being able to present to your sponsors a report with the social repercussion they have had at your event? Well, thanks to Tweet Binder, you can. Tweet Binder is an online social media measurement tool that analyzes, classifies and displays Twitter and Instagram content. Our three main areas are: analytics, events and custom projects.
Any campaign done in any of the upper mentioned areas can have sponsors on it. And it is well known that anyone that puts money on a campaign or event wants his name to get noticed. There are several ways of giving visibility to those promoters: you can print posters, send tons of tweets with their names, post pictures on Instagram, mention them between speeches… The list is endless.

At Tweet Binder, we deal every day with different sponsored campaigns. Bu, the truth is that there are very few clients who know that with the binder feature they can obtain very good insights on the exposure each sponsor has obtained. Our online tracking tool has as its peculiarity that it can classify the information inside a report. This means that you can have a general report for your campaign or event's hashtag and, inside it, you can sort the stats by the criteria you need.
Create a binder for each sponsor of the event
Let's suppose that Tweet Binder is a sponsor at an event that has as its hashtag #MyEvent2020. Microsoft, Ticketmaster and Tripadvisor also promote this event. Once we have the whole list of sponsors, we can create a binder for each speaker.
Creating a binder is a very simple process:
Click on New Binder
Name your binder: This name will be displayed in the report
Apply filters to the binder: You can add as many terms as you need and all the tweets matching any of those filters will go inside the binder.
So, lets continue with our example; we will have four binders with the following filters:
| | |
| --- | --- |
| Name | Filters |
| Microsoft | Microsoft, Microsof. Mikrosoft |
| Ticketmaster | Ticketmaster, Tiketmaster, Ticket master |
| Tripadvisor | Tripadvisor, Trypadvisor, Trip advisor |
| Tweet Binder | Tweet Binder, Tuit Binder, Binder Tweet |
Binders can be created at any time. It does not matter if you report is in real time or if it is an historical report. As this process does not affect the general stats, the organizer can create them whenever he needs to.
Binder analysis
Once we have created all the binders that we need, it is time to analyze them. The advanced report gives you the following stats of each binder:
Total number of tweets matching the filters of the binder
Impacts
Contributors
Average number of tweets sent per contributor
Average number of followers per contributor
Links & pics inside the binder
Number of Retweets in the binder
This way, you can see the repercussion each sponsor has had after the campaign or event. As we have earlier said, a company that puts his money in an event wants to see that people have noticed his presence. Meaning that this sponsor will want to see the number of tweets and amount of people that have mentioned his brand during the event. The tweets that do not match any of the filters applied to the binders go to a category named "No binder".
As you cans see, you can give many different uses to a binder. This is just one feature. Know that this can be displayed in a Social media wall at an event. Do not hesitate and contact us now to see how you can start using them.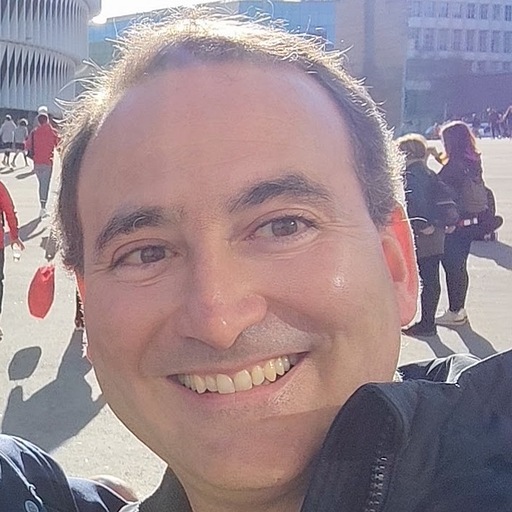 Javier is the founder and CEO at TweetBinder. With more than 10 years of experience in Twitter Analytics space, he is on the mission to build best-in-class Twitter marketing tools helping X community to thrive.