#ElClasico through the teams' verified accounts
There is no doubt that a huge amount of tweets are shared daily. We tweet about everything and almost any topic makes its way into Twitter. Today we want to focus on the verified accounts and how they are used at big sportive events. Although a lot of tweets where posted about #ElClasico from around the world, we are going to analyze how the Real Madrid and FC Barcelona Twitter accounts participated on the conversation. Tweet Binder is always ready to analyze and show what's going on behind the data that we track.
How Real Madrid uses its verified account
We have created a report to analyze the tweets that @RealMadrid sent during the match's day, 23rd of April. We have gotten that 38 tweets where shared generating a potential impact of 877,846,854.
It is also remarkable that from those 38 tweets 31 were shared with the official hashtag promoted by Twitter for the match: #ElClasico. Besides, they tweeted 15 images and they didn't generate any conversations, they shared original tweets, retweets and links/pics. In fact, the top tweet that was this one which included El Clasico's hashtags and their own official tag (#RealMadrid):
📝✅ #ElClasico#RealMadrid XI 🏃 🆚 Barcelona

🙌 ¡VAMOS! 🙌#HalaMadrid #RMMovistar pic.twitter.com/SacitWe7bP

— Real Madrid C.F. (@realmadrid) April 23, 2017
It is also interesting that the last tweet they sent after loosing the match was a tweet encouraging their fans through Sergio Ramos' words. They still believe they have a chance to win La Liga and they want all their supporters to trust it:
🎙 @SergioRamos: "Vamos a ir a muerte a por la Liga".#ElClasicohttps://t.co/mZVKqt82KC

— Real Madrid C.F. (@realmadrid) April 23, 2017
How FC Barcelona uses its verified account
On the other hand, we have analyzed how @FCBarcelona used its verified account during the big day. We have created a report and they shared almost the triple tweets than its oponent's account. They shared 92 tweets, 53 from those tweets included images and they also tweeted 18 original tweets. That made them generate almost 2 million impressions. They were beaten by Real Madrid using the official hashtag, as @FCBacelona only shared 13 tweets with #ElClasico. The most popular hashtag was #Messi followed by #Messi500.
We have also found out that the most liked and retweeted tweet was this one that included all the official hashtags (from Twitter, the one created for Messi's milestone and the FCB Club's one):
👑 #Messi500#ElClásico #ForçaBarça pic.twitter.com/0kCqC6zt4f

— FC Barcelona (@FCBarcelona) April 23, 2017
As FC Barcelona won the match, their verified account tweeted a picture where the players were celebrating their victory almost in the last minute against Real Madrid:
📱 Reaction to FC Barcelona's #ElClásico win on social media: https://t.co/Tl5jg1idwY pic.twitter.com/M3FdmH06zh

— FC Barcelona (@FCBarcelona) April 23, 2017
There's nothing wrong on sharing 38 or 93 tweets. The point is that the Community Managers must know their audience. And also encourage them to support their teams, with official hashtags, with emojis or challenges. But always having in mind that being the most responsable person managing a verified account its a job that must be well delivered.
Conclusion
We can say that both account managers did a great job yesterday by being respectful and informative. We know that thanks to our complete analysis. In addition, because we have been able to track all the tweets that they shared. If you want to analyze or display information like the one we have published here, do not hesitate to contact us. Also, if you want to check more hashtag tracking case studies click here.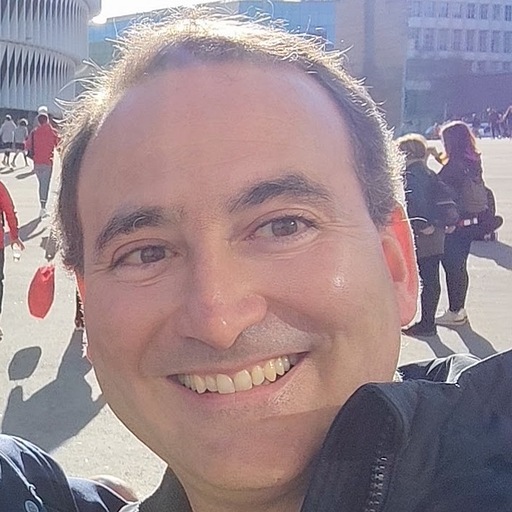 Javier is the founder and CEO at TweetBinder. With more than 10 years of experience in Twitter Analytics space, he is on the mission to build best-in-class Twitter marketing tools helping X community to thrive.