Monitor hashtags in real time and surprise your audience
Including social content in your event is a must nowadays. All the attendants take part in a second conversation on Twitter. It is our job to analyze those tweets and give them a spot in our event. Tweet Binder allows you to monitor hashtags in real time with no limit. In addition, it offers the possibility of displaying all that content in a Tweet Wall or a Twitter Feed. This way, we will be able to surprise our assistants. Control and access Twitter analytics is easy with Tweet Binder.
Monitor hashtags in real time with Tweet Binder
Every event has a hashtag to promote it and spread the conversation on social networks. It is vitally important to choose that hashtag well. On the one hand, we have to check that the hashtag has not been used before. It should also be eye-catching and easy to remember. Once we have chosen the hashtag, we must take a step ahead. It is not enough to generate activity and to make attendees share content. We have a powerful tool that will allow us to monitor hashtags in real time. As a result, we will be able to make decisions during the event and evaluate its success.
Tweet Binder offers real time Twitter reports. They include all the main statistics and rankings. For that reason, we will have a lot of information constantly updating. Thanks to this kind of reports, we will also be able to integrate Twitter content into the event. For example, by making our speakers interact with the users or by answering questions shared via Twitter.
Tweet wall for #WiBCuatrecasas
Cuatrecasas wanted to have a Twitter wall for one of its most important events. "Woman in Business" was held in Madrid. It is an event that analyzes and promotes to the role of women in the business world. Cuatrecasas wanted to show tweets in real time on the main screen to encourage participation and give value to theattendees' opinion. The outcome has been spectacular. The Twitter Wall was totally personalized with the image of the event and showed tweets, images and the ranking of more active users.
? #WiBCuatrecasas "La inteligencia emocional es una de las claves del éxito y las mujeres, en general, desarrollan más esta habilidad" pic.twitter.com/kW4VSBcVyY

— Cuatrecasas (@Cuatrecasas) September 20, 2017
Twitter feed as a streaming support: Glassdoor Summit
Moreover, another option is to integrate a Twitter feed as support for a streaming signal of the event. This way, users will be able to enjoy the event wherever they are. They will see what it is said on Twitter at the same time. We have recently analyzed the case of Cope and this time was Glassdoor's turn. They wanted to include this display solution to surprise their users who could not go to Chicago.
Glassdoor decided to include a widget with the latest tweets and images in real time (after moderating them). The look and feel was also adapted to the event. It was a huge success because most of users showed their emotion about the Twitter Feed.
Options are endless. If you have a specific solution in mind, do not hesitate to contact Tweet Binder. If you want to surprise your assistants with a Tweet Wall or a Twitter Feed, it is time to make it happen.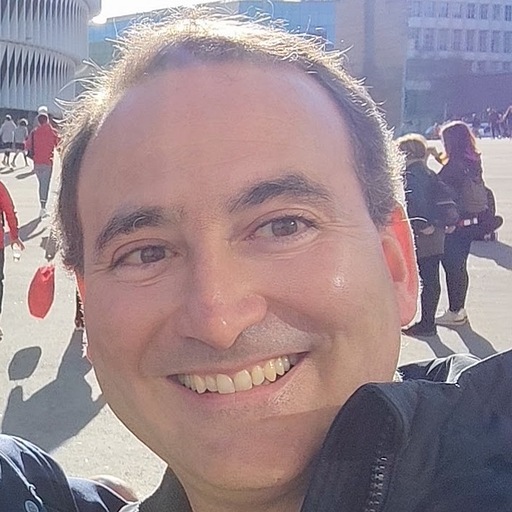 Javier is the founder and CEO at TweetBinder. With more than 10 years of experience in Twitter Analytics space, he is on the mission to build best-in-class Twitter marketing tools helping X community to thrive.