Ads are very powerful ways to get to the consumers. Along the year we witness really impressive campaigns and ads (think about the Super Bowl). But these pre festive days are the ones that we remember. Big holidays ads have become the strongest weapon for agencies and brands. They allow them to engage as never before with their consumers and followers. In fact, Twitter has become the best platform to measure their impact.
Tweet Binder has analyzed analyzed three ads that prove their uniqueness and success. These clever and sentimental pieces have become a Twitter tendency.
#MozTheMonster by John Lewis
The word that we may most associate to these days is: hope. Being able to communicate it and to evoke joyful feelings, not being too sugary, is what #MozTheMonster has achieved this year. John Lewis has a long history delivering ads that are commented and remembered. Theirs ads usually get the attention of Twitter users and generate huge impact. This year is not different. The ad, that has been created by the British agency Adam & Eve/DDB, has generated impressive Twitter data.
#HeathrowBears by Heathrow Airport
Another interesting characteristic of these ads is that they convey a sense of love and reunion. @HeathrowAirport has played this card on its spot. Their ad is lead by two adorable teddy bears as previous year. In fact, the agency Leo Burnett London knows that users already love them. They have take advantage of it. That helps the company to regain their appreciation and to conquer new teddy bears fans. And that has had its reflection on Twitter.
#danielle by The Spanish Lottery
From the music to the length of the pieces, Twitter is where users and viewers share their thoughts. That's another reason to count with a Twitter tracking tool. We, at Tweet Binder, are happy to be the official tool of The Spanish Lottery ad. #Danielle is the spot directed by Alejandro Amenábar and created by Leo Burnett Madrid. It evokes a feeling of hope. And Twitter is where the comments about it spread faster than anywhere.
The list of amazing ads that we can watch these days is huge. As viewers we can decide if we like them or not. If they provoke any feeling on us. Good or bad. But as marketers or digital analyst we have to go further. We must create a list of keywords related to the ads. It will help us to get more complete data and to figure out the real impact that the spot generates. We are even going to be able to make decisions as the comments are shared. If there's something that backfires the campaign, we can act according to the data that we have. Our Live Twitter Campaigns and our Historical Reports can be your best friends to approach this issue.
Contact us to get to know about these and other big holiday ads. From user rankings to the most commented topics, Tweet Binder can make the most out of your Twitter Data.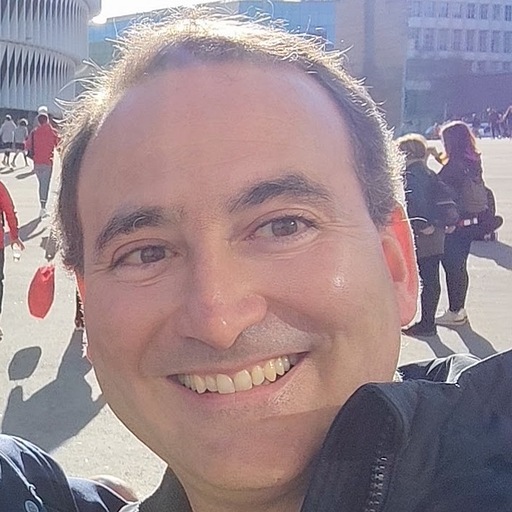 Javier is the founder and CEO at TweetBinder. With more than 10 years of experience in Twitter Analytics space, he is on the mission to build best-in-class Twitter marketing tools helping X community to thrive.