Hawkers surprises the world (again)
Breaking the limits of Twitter and its TT's is not a secret for Hawkers Co, but we all know that an amazing campaign is more than just a hashtag. Their team and Ford Spain's team wanted to build a crazy contest #LiveYoungRideFree: Granting 17 cars for three months between all the users and give away a Ford EcoSport x Hawkers on Twitter. Tweet Binder work starts at this point. We have created a really dynamic microsite with a registration form and all the information about the campaign and the social content sent around it.
Twitter and Instagram contest with Hawkers Co & Ford
Following their ideas and their knowledge, we have developed the site based on these three parts. We have also designed the look and feel according to the campaign's image.
Registration form
We built this registration form to handle the users mails and data. It was necessary to have requested fields and Legal basis too. We know the importance of the design so Tweet Binder created a really intuitive form. Moreover, most of the Hawkers's users use mobile so it's 100% responsive.

The prize: Ford EcoSport x Hawkers
The new Ford EcoSport is the star, so we had to explain all its info and features in a very simple and clear way. Hawkers Co. and Ford Spain wanted to integrate an amazing teaser and all the information and pics about the car because every user will participate after seeing it.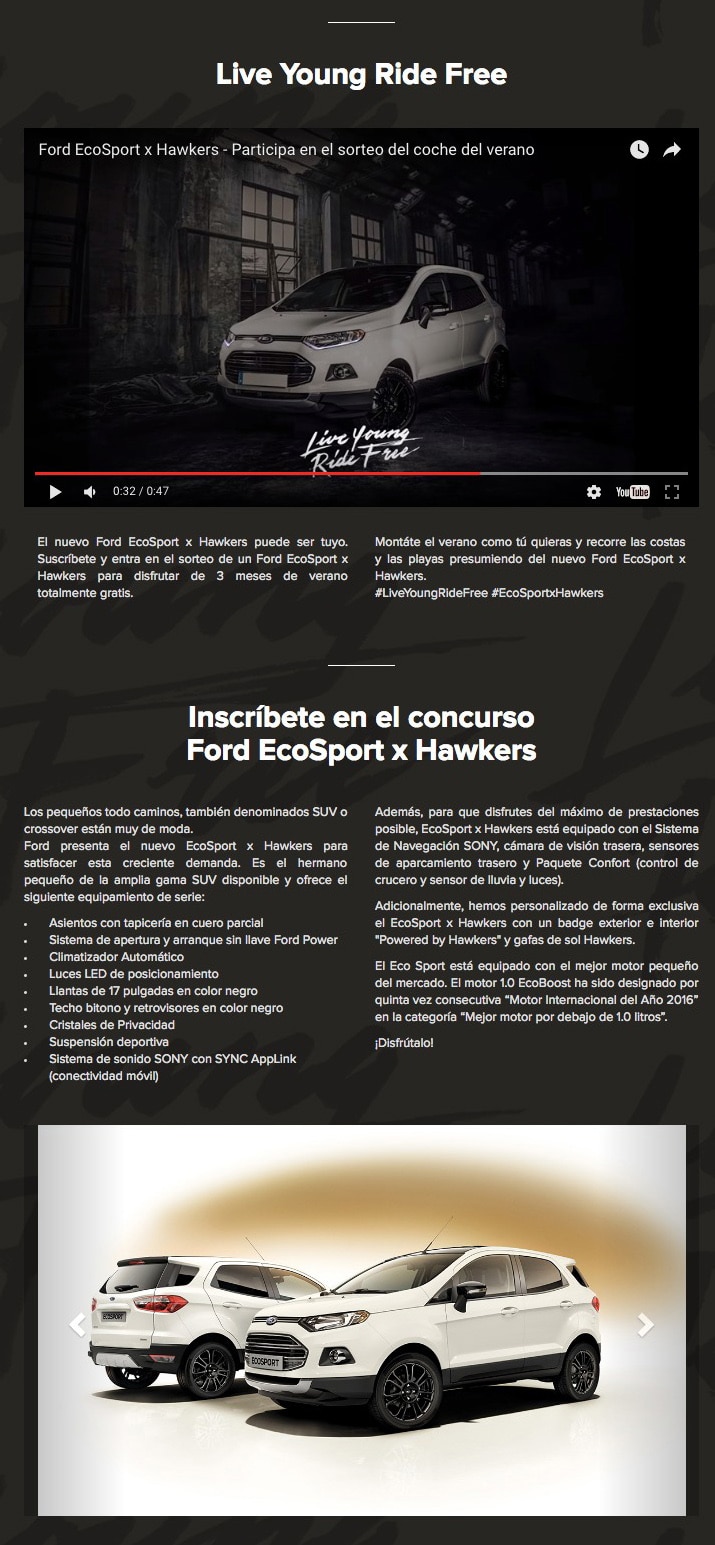 Social Content
This is our favorite part. We have included all the pics shared by Hawkers ambassadors under the hashtag. All the content has to be approved in our moderation panel to avoid unappropriated publications. The winner will live an unforgettable summer and these pics will be the best proof of it.
Now it's your turn to check the complete page at #LiveYoungRideFree and participate. If you have your own crazy contest we will be more than happy to work together.
Móntate el verano como quieras con el nuevo #EcoSportxHawkers
?https://t.co/KBkN6cjClU #LiveYoungRideFree@HawkersCohttps://t.co/fqKvkT25KM

— Ford España (@FordSpain) 1 de julio de 2016
¿Sabéis quien va a sortear algunos coches de @FordSpain en Twitter, no?

No hace falta decir más. PREPARAOS#LiveYoungRideFree

— Hawkers Co (@HawkersCo) 1 de julio de 2016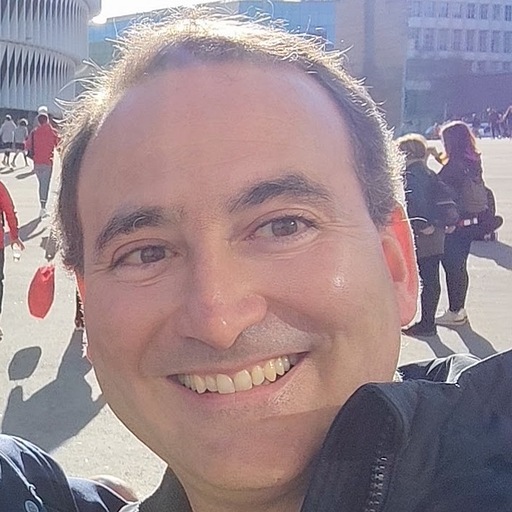 Javier is the founder and CEO at TweetBinder. With more than 10 years of experience in Twitter Analytics space, he is on the mission to build best-in-class Twitter marketing tools helping X community to thrive.