Twitter is a great platform and it offers many ways to interact with the users. We all want to share our thoughts about music, movies,sports… And we all want to be heard. Hashtags usually are the best way to unify opinions and to analyze the general feelings about a topic. That is what is was for #ElClasico and Twitter.
#ElClasico and Twitter
What can you do to get to know the feelings of the fans? How can you get the followers involved on your action?  You may o may not know what's #ElClasico.  It is one of the most important Spanish soccer match of the First Division. It confronts Real Madrid CF and FC Barcelona.  But the answer was well played by great Madrid based agency Inspiring Moves that helped by Tweet Binder's technology created a hashtag battle. It was embebed into La Liga's website. Working together was great and we all gave our best to take the maximum from the occasion.  It actually was the perfect moment to take advantage of Twitter's power.
#ElClasico hashtag battle
A hashtag battle turned into a challenge where fans from both teams had to tweet to make their teams win daily. It was an interesting way to make the users get involved in the action. The mechanic was easy and effective: the followers of each team fought with their tweets during two hours from Monday (Lunes 20) to Friday (Viernes 24). The Real Madrid supporters showed their love with #halaMadrid. While the Barcelona's followers tweeted #viscaBarça and that's how the scores ended up: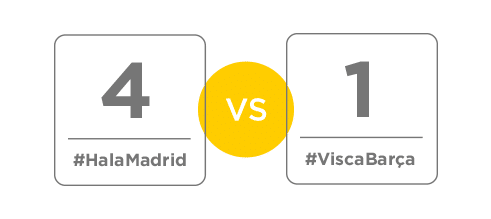 Although the users had been tweeting pro Real Madrid (the followers got really into the challenge and fought hard defending their teams with tight results), Saturday was the day to check if the players would give the reason or not to their supporters. The match started with Barça ahead, with Neymar's goal, but the end was bittersweet for the culés. Real Madrid's fans ended up with a double win: on the court, thanks to Cristiano, Pepe and Benzema, and on Twitter.
Conclusion
And, what's best, La Liga BBVA (through Inspiring Move and Tweet Binder's dedication) has shown that engaging with your followers is easy and that Twitter has really friendly ways to approach your audience. Sports and Twitter can be an easy game to play because followers will always be there to support their teams and to accept the challenges marketers can imagine.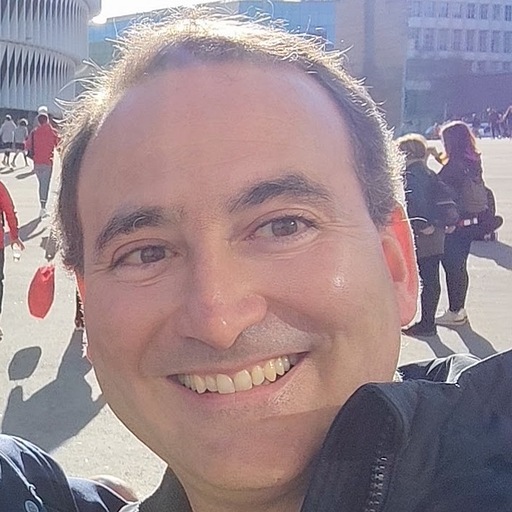 Javier is the founder and CEO at TweetBinder. With more than 10 years of experience in Twitter Analytics space, he is on the mission to build best-in-class Twitter marketing tools helping X community to thrive.