This post is also available in: Español (Spanish)
This post does not longer reflect the reality of Tweet Binder data. We are Twitter compliant and we always follow Twitter's guidelines regarding data download. We will be updating the content of this post, so when you read it keep in mind that the content will not be updated.
Tweets and hashtags are all around us. Because it is so simple to share a tweet, we frequently do it without giving it any thought. There are tweets on every imaginable subject. Additionally, Twitter analytics statistics are available to monitor every element. Twitter is so real-time that it might be challenging to stay up with the latest trends. Twitter never stops, even if you only follow a small number of accounts.
Sometimes, though, we wish we hadn't clicked "Tweet" at that very moment. Perhaps it's because our opinions of the tweet at this point have changed. It can also be because we need to improve our timeline (remember that if your online presence if open can be easily tracked). Or, just because the tweet we just tweeted contains a typo. There are many good reasons to delete a tweet. Because of this, we will explain how to remove Twitter data in this post.
How to delete Twitter data
We must first understand that we are alone responsible for our own Twitter account. This implies that we have control over the data we have. Therefore, sorry but it is not possible if you are reading this text with the intention of learning how to delete Twitter data that was referred to by another Twitter user or that you had not uploaded. However, you can change any aspect of your Twitter profile. For instance, you can delete any Twitter data you wish by selecting "Edit profile" on the account page.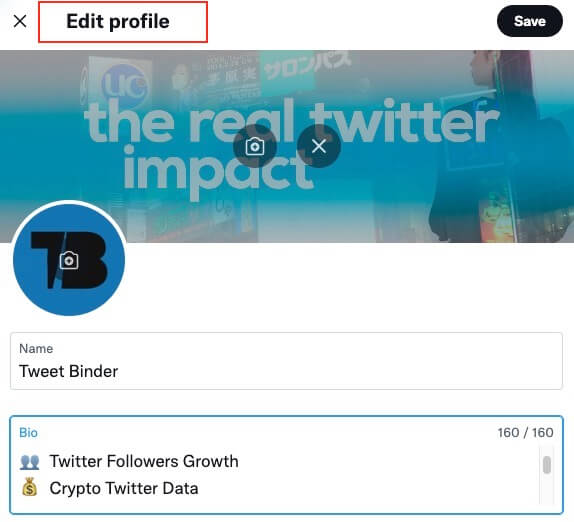 How to delete tweets
Additionally, removing tweets is the first and most frequently asked question in this context. Tweet deletion is a skill that is really important. Not just if your tweet is incorrect, but also if you accidentally sent something that you later regretted. Tweeting is quite simple, and it's especially simple to join conversations. especially when watching television or live events. It is a reality that hashtags are all around us, and whether or not they are there, social beings like to participate in conversations. Twitter experiences the same thing.
However, you can follow these instructions to learn how to delete a tweet if you accidentally tweet something or you need to erase an old tweet:
First of all, locate the tweet you want to delete. If recent, this would be an easy task. In case you need to find and old tweet you can check how to do it in this post.
Open the tweet and click the three point in the left side of the tweet. This works the same way in desktop and in the mobile version.
Then, after clicking that, a menu will appear with the "Delete" option in first position. We just have to select it.
And finally we need to confirm that we really want to remove the tweet. In fact, this message shows up: 'This can't be undone and it will be removed from your profile, the timeline of any accounts that follow you, and from Twitter search results'.
Learn how to delete a Twitter account
This one is also a feature that applies in case we own the Twitter account. These are the steps we need to follow:
Go to Twitter and click the 'More' option in the main menu:

First step to delete a Twitter account

Select the option 'Settings and Support' and then 'Settings and privacy'
Go to the 'Your account' section and then click the last element: 'Deactivate your account'
Read carefully the terms of cancellation and if you still want to delete your Twitter account click the 'Delete' button

How to deactivate a Twitter account forever
How to delete Twitter data from your Tweet Binder report
There are less drastic ways to delete tweets even though we now know how to do it. For instance, by creating a Tweet Binder Twitter report. Let's learn how to accomplish it:
We create a Twitter report and get the tweet count
Then we generate the report for that hashtag and we click the "Dashboard" option:

Enter the tweet in your Tweet Binder report though the 'Dashboard' option

This gives us complete access to the tweets in the report. There we can create binders and we can easily delete tweets by selecting them and clicking the "Delete tweet" option.
Conclusion
We hope you find this content to be helpful. As soon as you start doing it frequently, deleting a tweet becomes simpler. To prevent having to figure out how to delete a tweet, we do, however, strongly advise that you consider your tweet before you send it. We advise you to remove and manipulate the tweets in your Tweet Binder report as a result. Since tweets can be recovered and added back into the report, it is private.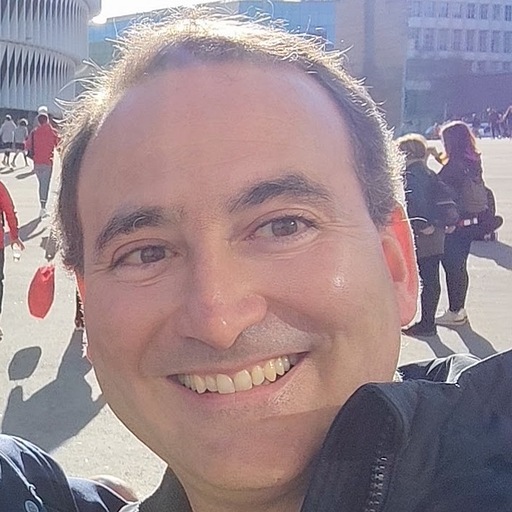 Javier is the founder and CEO at TweetBinder. With more than 10 years of experience in Twitter Analytics space, he is on the mission to build best-in-class Twitter marketing tools helping X community to thrive.