AECOC knows how to boost any event
Tweet Binder has grown during last years thanks to his clients. We never get tired of saying so. One of our first clients was AECOC. They have become almost part of the team because they have trusted us for all their events since the beginning. We have developed together many social walls combining Twitter and Instagram content but this time was different. In this case, they needed a Tweet Wall for #TrendBuilders displaying Twitter stats and pics in real time. As you know, all our custom projects are moderable so they always had control over the content that appeared on the big screen.
The Tweet Wall is the most effective way to enhance any event. It doesn't matter if we are promoting a private party (company parties, birthdays, weddings) or business events (summits, conferences or product launches). Tweet Binder is used to creating this kind of experiences and we will be more than happy to create yours in a few steps.
Design the Tweet Wall
First of all, we have to decide what kind of wall and design to combine with the event. Tweet Binder offers a huge catalogue of Walls and display solutions. Our development and design teams are synchronized to create the perfect experience. We always adapt the Tweet Wall according to the clients' needs. We can design vertical or horizontal walls depending on the screens. On the other hand, the Social Wall can fill all the screen or just a concrete place.
We can customize the Tweet Wall to fit the event's image. It is important to respect the event's purpose and audience. We have no limits regarding design. For that reason, we can create 'crazy' social walls for entertainment events or product launches or conventional walls for summits and conferences.
AECOC and #TrendBuilders
After showing all the possibilities, we are going to focus the case study on the Tweet Wall we created for #TrendBuilders. The event took place in the Luchana Theatre. The ambience was incredible and all the attendees kept Twitter burning through the day. AECOC decided to include the total amount of tweets and contributors, the ranking of most active users and the latest tweets and pics. The activity was huge and the Tweet Wall surprised all the attendees!
Acto de @pangeaplatform #TrendBuilders. Jóvenes talentos de empresa explican su modelo, como los cracks de @Northweek #TalentoJovenInjuve ? pic.twitter.com/FUfk8MsJ3y

— JavierDorado???? (@JaviDorado) 3 de octubre de 2017
Nos espera una tarde increíble en #TrendBuilders con @AECOC_ES
¡Comparte tus tuits e imágenes para aparecer en el Wall de @TweetBinder! pic.twitter.com/6AulTNACHY

— Tweet Binder ES (@TweetBinderES) 3 de octubre de 2017
Analyze the Twitter stats
We offer real time analysis for events. It is the best way of knowing how the event is going and what people think about it. Once the event is over, we have time to assess the activity and its impact. It is really easy to discover the general stats, rankings of users and additional information such as most retweeted users, top related hashtags… Every number is simple thanks to Tweet Binder and our reports. Here you can have a look at the #TrendBuilders Twitter stats.
Total Tweets
632
Tweets
296
Retweets
336
Users
155
Impacts
1,648,344
Reach
519,948
Are you producing an event? Please, contact Tweet Binder and share you idea! Maybe it is a crazy one, but we are sure we can help you!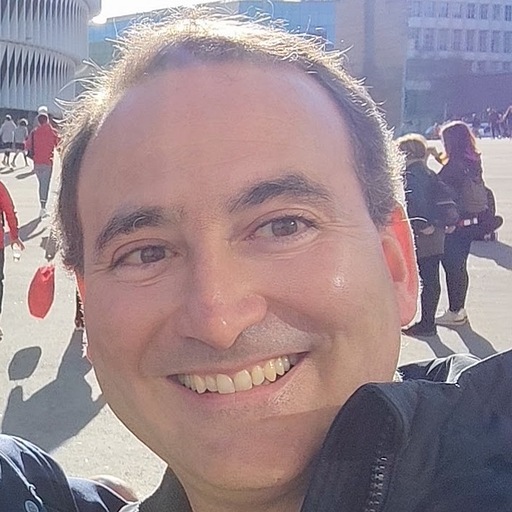 Javier is the founder and CEO at TweetBinder. With more than 10 years of experience in Twitter Analytics space, he is on the mission to build best-in-class Twitter marketing tools helping X community to thrive.